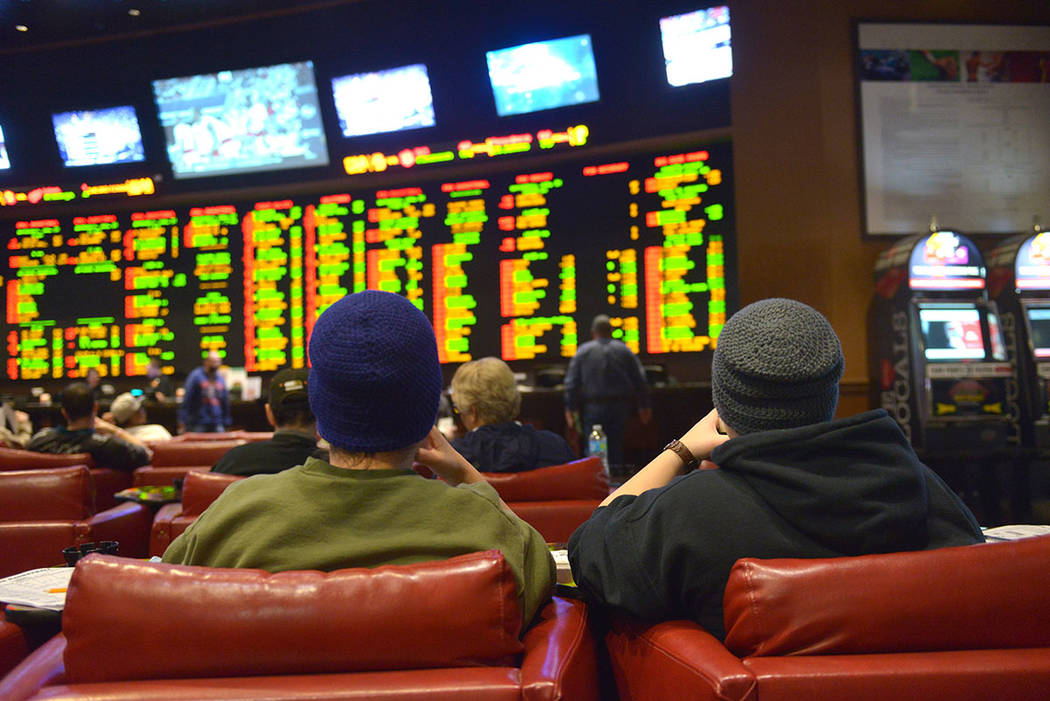 When the Nevada Gaming Commission meets Thursday, members will consider tinkering with Regulation 22, the state's rules governing race and sportsbook wagers.
Under scrutiny will be a section that would require new record-keeping requirements on all wagers that pay out more than $10,000.
Most sportsbook players in Southern Nevada won't be affected by the changes proposed because there's already a mechanism in place for books that generate more than $1 million in annual gross gaming revenue to file paperwork with the Internal Revenue Service whenever someone wins more than $10,000 on a sports bet.
Actually, you could probably make the case that most sports players won't be affected because they don't win $10,000 on a bet that often.
Nevada officials agreed about 10 years ago to follow federal policies of the Financial Crimes Enforcement Network (FinCen) to report wins and wagers greater than $10,000 as a means of combating money laundering.
But that policy doesn't extend to casinos generating less than $1 million in annual gross gaming revenue, so there's a loophole in the regs.
So says Richard Tomasso, vice president of security and government affairs for Mesquite Gaming, which operates the Casablanca and Virgin River properties in Mesquite.
In October, Tomasso made the case that the smaller rural sportsbooks — including his company's biggest rival, the William Hill-operated book at the Eureka — didn't have to comply with the federal guidelines. He developed a scenario in which a prospective money launderer could place bets of, say, $9,999 on both sides of a wager and win double that amount, minus vigorish on one side, and lose the bet on the other. It's basically a push for the bettor, but the potentially ill-gotten cash is legitimized as a payout by the casino.
How much of that actually happens in rural Nevada is an unknown, but the Justice Department believes $140 billion is laundered in sportsbooks every year.
Attorney Scott Scherer, who represents William Hill, said Mesquite Gaming's conversation should be with FinCen on the federal Bank Secrecy Act of 1985, not with state regulators. He thinks the proposed amendments to Regulation 22 are just a bid to force small books to conform with the same rules the big casinos have.
Some of those small rural books have one employee to manage all the bets that come in, and some betting locations, in fact, are kiosks where players must make arrangements to pick up their winnings.
The administrative heads of the Gaming Control Board have concurred that writing in the $10,000 payout clause would close a loophole in the regulations and give regulators a more complete picture of financial transactions that may or may not be illegal. The entire process will be streamlined when new financial software comes online, so it technically won't be a lot of extra paperwork.
Commissioners are likely to to approve the proposed amendments. The move would be good PR for the state, and the cost of implementation would be minimal.
The only unanswered question: How many money launderers will have to find a new way to clean their cash?
Contact Richard N. Velotta at rvelotta@reviewjournal.com or 702-477-3893. Follow @RickVelotta on Twitter.