Sands execs not fretting about Texas after triumph in New York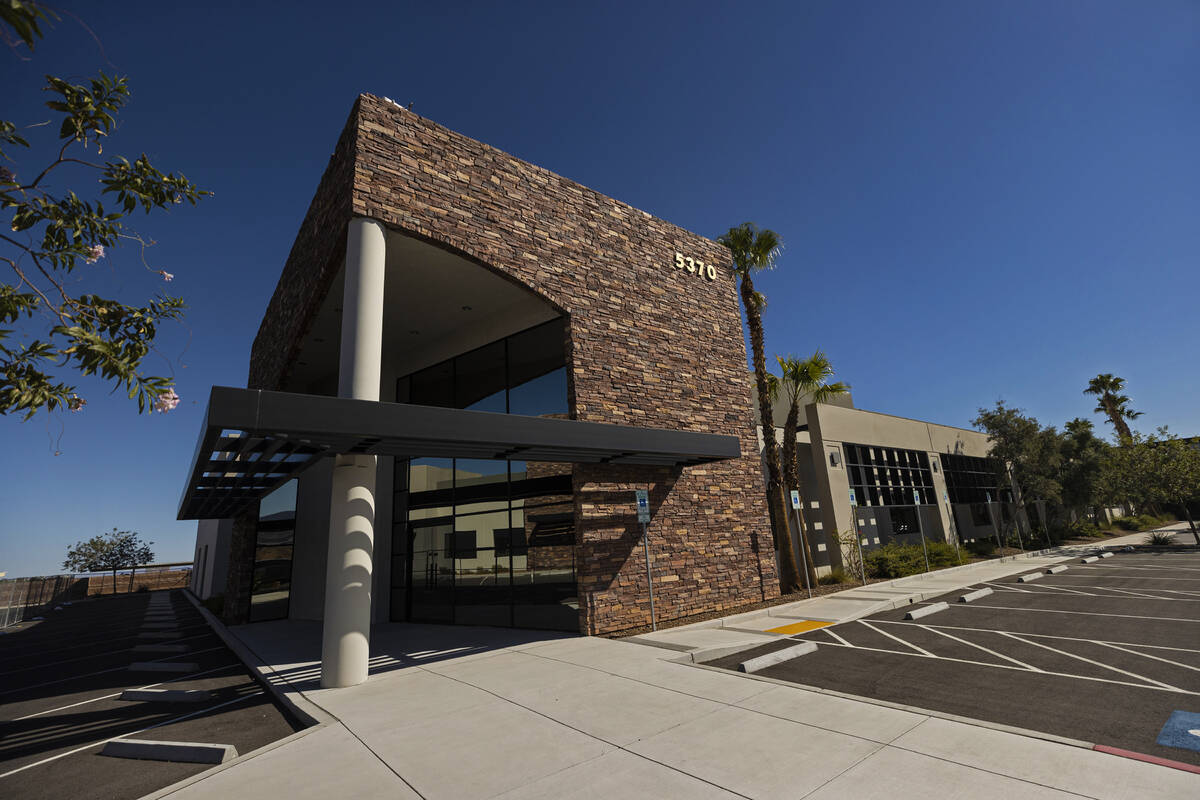 Las Vegas Sands Corp. executives said there was no moping around their new southwest Las Vegas headquarters earlier this month when news came that casino gaming legislation in Texas was officially dead.
The Las Vegas-based company, which no longer operates a commercial casino in the United States, has plenty to work on.
Like the Nevada Legislature, Texas lawmakers gather every other year. So when supporters of amending the Texas Constitution to allow casino gambling admitted there wasn't enough support in the Senate to approve the steps necessary for a change, the towel was thrown in.
House Joint Resolution 155, which would have given Texas voters a chance to amend the state's constitution to allow legalized casino gambling, was withdrawn by supporters after they determined they didn't have the votes for passage. The measure is expected to return when Texas lawmakers next reconvene.
Tough sledding in Texas
Insiders have said legalization of gambling in Texas will be tough as long as Lt. Gov. Dan Patrick, a staunch gambling opponent, controls the Senate as its presiding officer.
Andy Abboud, senior vice president of government relations with Sands, said he was encouraged by the progress made since Texas' 2021 session. There was good news before the session began, when "Shark Tank" celebrity and Dallas Mavericks owner Mark Cuban stated publicly in December that he wanted to partner with Sands to build a new arena for his NBA team within an integrated casino resort.
"My goal, and we'd partner with Las Vegas Sands, is when we build a new arena, it'll be in the middle of a resort and casino," Cuban told the Dallas Morning News in an interview. "That's the mission.
"Obviously, (gaming's) got to pass the Legislature, and I'm not the politician to know all the elements there," he said. "But you're talking about billions of dollars in revenue. And it won't be one of those things, I don't think, where you ask the city and state for concessions. It's more about, 'This is going to generate a ton of revenue.' "
Cuban's group has plenty of time before any action is necessary. The Mavericks' 30-year lease at American Airlines Center doesn't expire until 2031.
Long-term project
Cuban and his associates did not respond to my request for an interview about whether anything had changed with the Legislature's inaction on casinos. Sands officials said they did not want to discuss their strategy in Texas. But the mentality has always been that Texas is a long-game play.
But it had to have been good to have a big-time Texas businessman in Sands' corner.
With Texas out of the picture at present, Sands last week took another step toward its goal of winning a gaming license in New York, another long-term project that has a shorter runway than the one in Texas.
On Monday, the Nassau County Legislature — the government body that makes decisions at the county government level — voted overwhelmingly to transfer a lease to Sands for 72 acres where the Nassau Coliseum stands.
Having control of that land was important because Sands now qualifies to apply for one of three downstate New York gaming licenses overseen by New York's Gaming Facility Location Board.
Several opponents to the Sands plan were in attendance at a 5½-hour public hearing, but County Legislature Presiding Officer Richard Nicolello's five-minute speech in support of Sands went a long way toward the eventual 17-1 approval of the transfer.
"As it stands now, it's 72 paved acres with an obsolete arena," Nicolello said of Nassau Coliseum, the former home of the NHL's New York Islanders.
"We're teetering on the edge of a recession, as we have been for a while," he said. "The office market is flat, to be generous. … Chances are if this falls through, this proposal, it's going to remain an eyesore, 72 acres of parking lot and an obsolete, fading arena. If we approve this lease transfer, the first thing that it does, and the most important thing, is that it gives Las Vegas Sands an opportunity to apply for a gaming license."
Gaming coming to New York
Nicolello acknowledged the opponents of gaming in the crowd and that they were justified in voicing their concerns. But he added that whether the Legislature approved or denied the land transfer, gaming is coming to downstate New York, and that it might as well be Nassau County that reaped the benefits.
"If they do get the gaming license, the casino is clearly the centerpiece of this development, but it's part of a $4 billion integrated resort. If they get the gaming license, we get the direct payments of multiple tens of millions of dollars. We get hotel occupancy tax, sales tax, entertainment ticket tax. We get the incorporation of lawful businesses into the casino resort. We get convention space, we get the visitors who come for more than one day who probably will spend the first day onsite, and then after that will be visiting our tremendous resources here in our county and island."
"Yes, gambling is a concern and it's a legitimate concern and it's right for the opponents to highlight that, but it has to be considered in the world that we live in," he said. "The county does not live in isolation. As we've said before, people have a casino on their phones, millions of dollars are spent every year on scratch-offs in the lottery. More importantly, through a public referendum years ago, the state approved full-blown casinos, including Nassau County approving it."
While the New York Gaming Commission ultimately will approve licenses for three downstate casinos, Nicolello is convinced two of the licenses are spoken for, and that Sands may not be successful in winning the license, with stiff competition from the likes of Wynn Resorts Ltd., Caesars Entertainment Inc. and Genting Group's Resorts World brand.
"We are going to get three downstate casinos. One we know is going to Yonkers (MGM-operated Empire City Casino), we basically know that. The other is going to Resorts World casino and there will be a third one with a number of different applicants for the third casino. Chances are, based on the applicants that are out there, it will be in New York City. … So if we say no, gambling activity does not go away. It remains. It simply shifts to New York City and it takes with it all of the revenue that would come to the county, all of the economic benefits, all the jobs, all of it goes to New York City."
Sands executives didn't stick around New York to bask in their success. After the meeting, they were off to Macao — where the company is the market leader with six properties — to celebrate a rebirth of its Londoner property.
The Review-Journal is owned by the Adelson family, including Dr. Miriam Adelson, majority shareholder of Las Vegas Sands Corp., and Las Vegas Sands President and COO Patrick Dumont.
Contact Richard N. Velotta at rvelotta@reviewjournal.com or 702-477-3893. Follow @RickVelotta on Twitter.