States find big bucks in virtual casino games
Updated July 18, 2023 - 11:01 am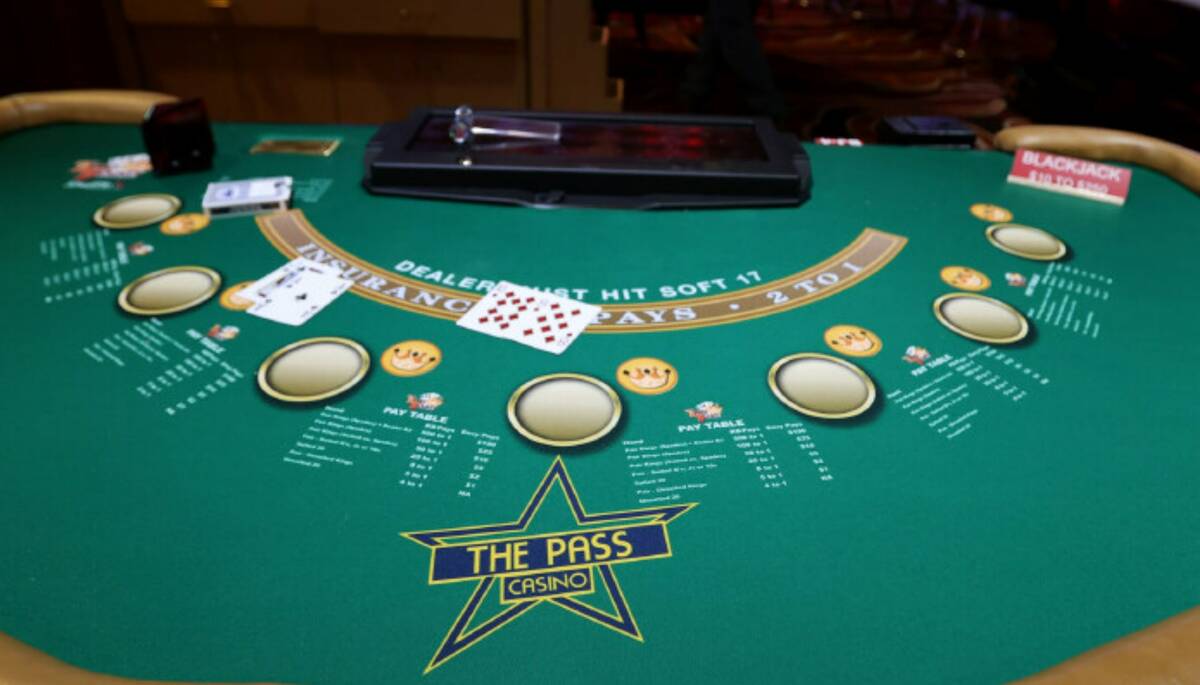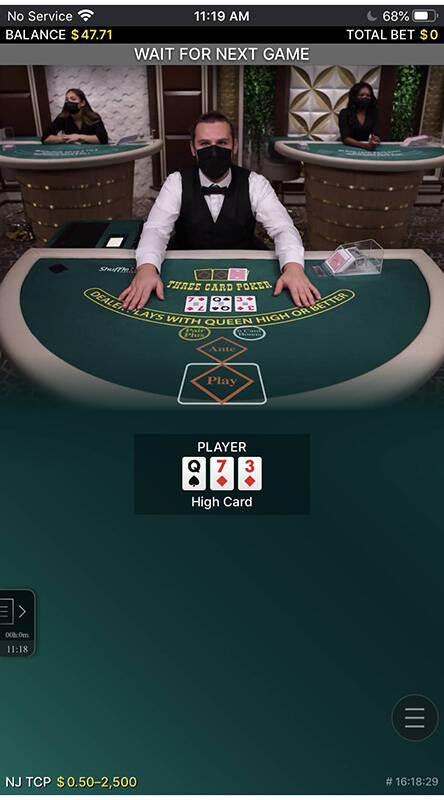 DENVER
As casino companies look for new ways to grow gaming revenue, more and more states are considering what Rhode Island just did — legalizing iGaming, offering real-money casino games on the internet.
Last month, Rhode Island became the seventh state in the nation to offer iGaming within its borders, sort of a pre-emptive move to prevent their citizens from patronizing commercial casinos in nearby Massachusetts and tribal casinos in Connecticut. The new policy is expected to bolster the fortunes of Bally's Corp., which dominates the Rhode Island market.
A panel of experts at last week's National Council of Legislators from Gaming States aired the pros and cons of offering casino play online, and the consensus was that the time is right to grow the industry in cyberspace.
The states of Pennsylvania, New Jersey, West Virginia, Connecticut, Delaware and Michigan already have legislation that enables online play. Nevada allows online poker play but not slot machines or other traditional casino games.
Howard Glaser, global head of government affairs and legislative counsel for Las Vegas-based Light &Wonder, offered several compelling reasons for implementing iGaming.
Big money in iGaming
The first reason is money.
In the month of May, the first six iGaming states generated $501.6 million in gross gaming revenue, led by Michigan's $159.4 million, New Jersey's $158.9 million and Pennsylvania's $137.2 million. For the trailing 12 months from May, those six states generated $5.5 billion, translating into $1.5 billion in tax revenue.
The six states that offer iGaming also have some form of land-based casinos operating. Glaser extrapolated what the total gaming market could be based on the existing commercial revenue generated in those states.
The total U.S. gross gaming revenue for 2022 was around $44 billion — that includes commercial casinos, tribal operations and sports wagering. Glaser believes that if all of the 42 states that offer some form gaming were to adopt iGaming, the size of the market would be about $30 billion. Because each state has a different gaming tax rate, it's difficult to determine how much that would mean in tax revenue.
Legislative failures
Seven states tried — and failed — to introduce iGaming in their most recent legislative sessions.
Indiana, Iowa, Illinois, Maryland, New Hampshire, Kentucky and New York couldn't deliver enabling legislation.
New Hampshire state Sen. Timothy Lang, R-Sanbornton, said casino constituents in his district "are petrified that they would lose market share if iGaming were approved," he said. "But we'll try again in 2024."
Lang and other participating lawmakers said a major concern of the casino industry is that online casinos would cannibalize the existing brick-and-mortar industry.
But Glaser said his research indicates that not only would iGaming not cannibalize the existing market but it would grow market share for the terrestrial casinos because the online games could incentivize visits to those properties.
The revenue generated in online play would increase if players are given deals on hotel rooms, restaurants and entertainment offerings at the physical casino.
Glaser also made the case that online play is already occurring illegally and that the legalization of iGaming would take revenue out of the hands of black-market operations.
Many people have complained publicly that they have not been paid their winnings from offshore casino operators they thought were legitimate.
Glaser said legalization of the market would help root out the illegal operators that plague the gaming industry.
Panelist Helene Keeley, director of the Delaware Lottery, said operators in her state got a taste of the power of iGaming during casino shutdowns associated with the COVID-19 pandemic. While all the brick-and-mortar facilities were dark, online patrons played on.
Problem gambling
Julia Patterson, vice chairwoman of the Washington State Gambling Commission, said one of the problems with iGaming is that sufferers of compulsive gambling disorders could not be properly monitored.
But Glaser countered that iGaming players are better monitored than the average player that comes in off the street to a brick-and-mortar casino because they have to register and provide background information before they are allowed to participate online.
"We know our online players better than we know most traditional players," he said.
Also, online players can be pushed special responsible gaming messages as they play.
"We're strong believers in RRKYC," he said. "We all know KYC means 'know your customer.' But RRKYC means 'Really, really know your customer.'"
One other advantage to iGaming, Glaser said, is that the playing field is leveled between large and small operators. Both have equal access to internet players, and that enables the small mom-and-pop casinos to compete with the big boys.
There hasn't been much movement in Nevada in iGaming, and Glaser said he isn't too worried about that because service companies like his have a vast market of customers here to keep them busy.
But if lawmakers want to grow the gaming tax base in the Silver State — and can convince operators that online play won't affect the millions of dollars of investments they've made in the state infrastructure — iGaming could be an answer.
Contact Richard N. Velotta at rvelotta@reviewjournal.com or 702-477-3893. Follow @RickVelotta on Twitter.