10 biggest real estate deals of 2017 in Las Vegas
December 20, 2017 - 12:50 pm
Updated December 21, 2017 - 9:25 am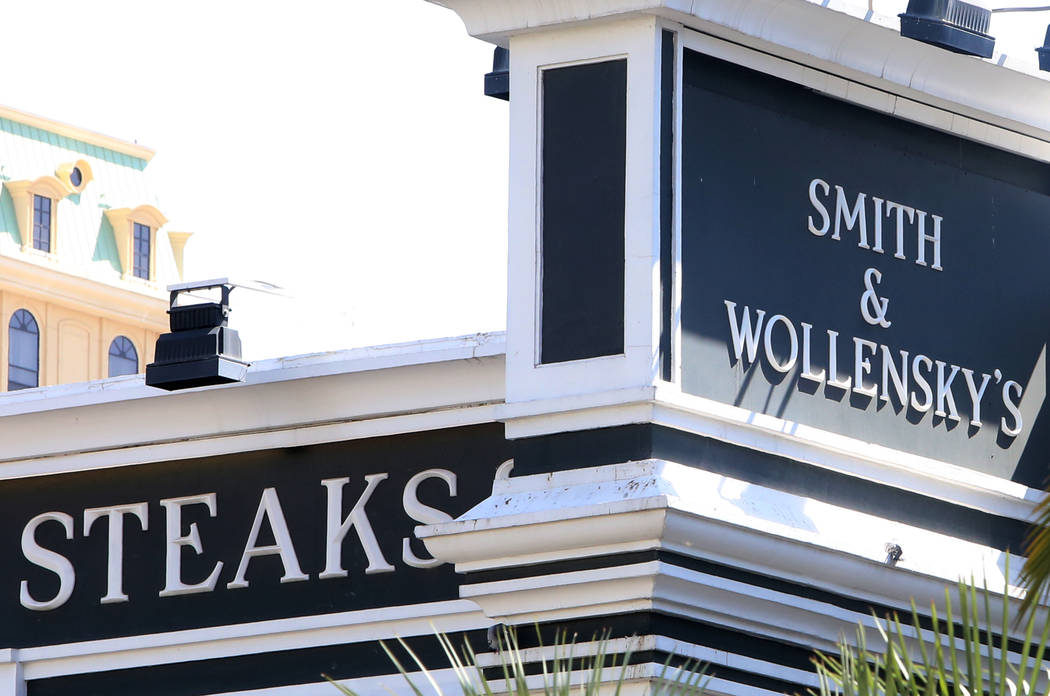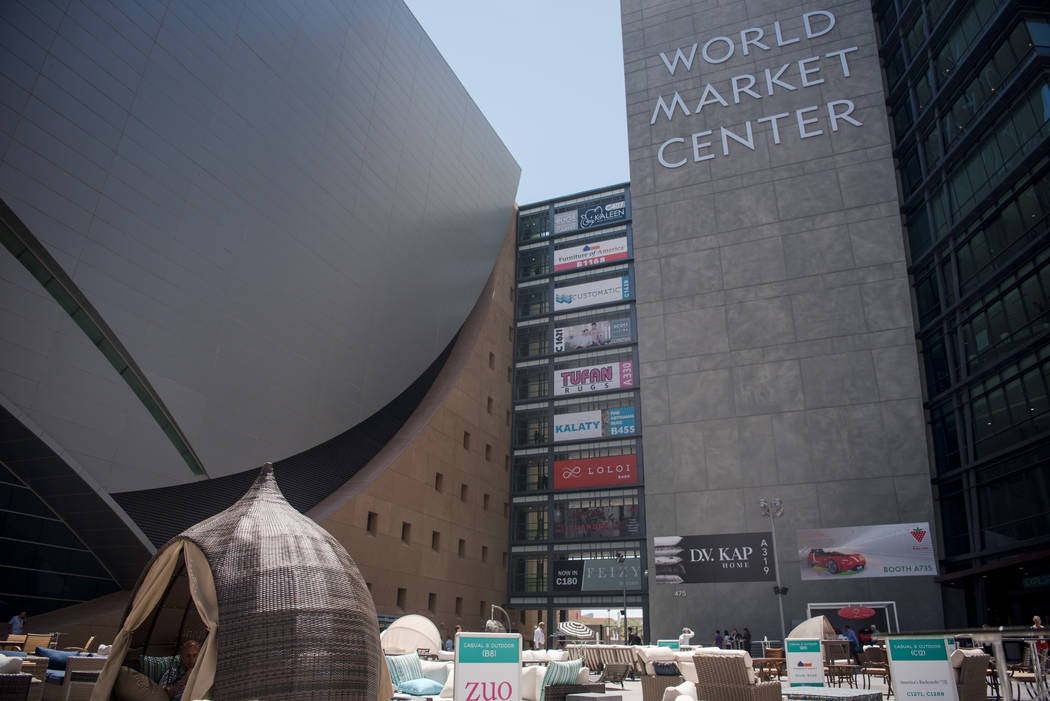 With 2017 winding down, here are my top 10 real estate deals of the year in Las Vegas.
Criteria included price, size, location, the buyers and the property's history. And given the valley's anything-goes real estate market, the backstory is rarely dull.
1. Fontainebleau
The unfinished Fontainebleau has been towering above the Strip since the recession, a constant reminder of Las Vegas' real estate boom and bust.
Locals have wondered for years about its future. Then, in August, New York developer Steve Witkoff and Miami investment firm New Valley bought the stalled hotel for $600 million.
The seller, billionaire Carl Icahn, had acquired it out of bankruptcy in 2010 for around $150 million and left it largely untouched.
The buyers have not said what they will do with the blue-tinted property, but they've taken steps to resume construction and have a new name for the undertaking: Project Blue.
2. Alon site
Casino developer Steve Wynn laid another big bet on the Strip in December, reaching a deal to acquire about 38 acres of land next to Fashion Show mall for $336 million.
The sale, expected to close in the first quarter, largely comprises the former New Frontier site.
In 2007, Israeli investors bought and imploded that hotel with plans for a luxury resort, but the economy crashed and they never built it.
Australian billionaire James Packer's company, Crown Resorts, acquired the site through foreclosure in 2014. His group filed plans for the 1,100-room Alon Las Vegas, but Packer reportedly had trouble raising project funds, and Crown bailed on the project late last year.
3. Raiders land
With the Oakland Raiders moving to Las Vegas, the football team bought 63 acres at Russell Road and Dean Martin Drive for its new stadium, acquiring the land in May for $77.5 million.
The Raiders broke ground on their $1.9 billion domed stadium – a project backed by $750 million in public funds – in November.
Since the 1970s, other projects pitched for the site include a 1,000-space travel trailer park, two eight-story hotels, a high-speed-train station, a three-stadium sports complex and a 2 million-square-foot fashion expo center.
4. World Market Center
The Blackstone Group, an investment giant that's been buying Las Vegas real estate for several years, picked up a massive property in 2017: downtown's World Market Center.
The furniture-showroom hall, on Grand Central Parkway at Bonneville Avenue, spans 5.4 million square feet.
New York-based Blackstone acquired International Market Centers, which owned and operated the property as well as 6.8 million square feet of showroom space in North Carolina.
The purchase, for an undisclosed sum, closed in September.
5. Town Square
Town Square Las Vegas changed hands in January, a new chapter for a project that overcame litigation and financial woes after the economy tanked.
New York investment firm TIAA and Chicago's Fairbourne Partners acquired the roughly 100-acre retail and office complex at Las Vegas Boulevard and Sunset Road, south of the Strip.
The buyers did not announce the purchase price, but records show they obtained a $215.6 million mortgage.
Town Square opened in 2007 but was seized through foreclosure in 2011.
6. Elysian West
Las Vegas' heated apartment market is showing no signs of slamming on the brakes. Case in point: The Blackstone Group bought the 466-unit Elysian West for $106.5 million in July.
The southwest valley complex opened last year and was 96 percent occupied at the time of sale.
According to the seller, Blackstone paid a record overall price and, at the time, record price-per-unit for a typical "garden-style" apartment complex in Las Vegas. Such properties might span 15 to 20 acres with several buildings.
7. The Gramercy
ManhattanWest, a mixed-use project on Russell Road near the 215 Beltway, was one of many abandoned, partially built projects that blighted Las Vegas after the economy crashed.
But investors bought it in 2013 at a steep discount, renamed it The Gramercy, finished construction and signed apartment and commercial tenants, imploding its stalled condo tower along the way.
In April, they sold its two office and retail buildings for $61.75 million to The Koll Co. and Estein USA. The buildings were said to be 98 percent leased at the time.
8. Panda Express
The billionaire founders of Chinese fast-food chain Panda Express bought four office buildings in Summerlin.
Andrew and Peggy Cherng, co-CEOs of Panda Restaurant Group, bought the 210,000-square-foot complex in September for $47.9 million.
The deal seemed random – Panda Express? – but came as Las Vegas' office market, while still wobbly from the recession, keeps recovering.
9. Las Vegas Boulevard apartments
Several miles south of the Strip, near the M Resort, Las Vegas Boulevard is a lonely place with vast stretches of desert. Big parcels are for sale, and buyers are largely ignoring them.
One exception: Silicon Valley investor group WTI Inc. bought 46.6 acres at Las Vegas Boulevard at Chartan Avenue in July for $24.5 million.
Clark County commissioners in June approved its plans for a 30-acre, 754-unit apartment complex. The group also laid out plans for retail and other commercial uses.
10. Smith & Wollensky building
Owners of Showcase Mall on the Strip bought a building next door and drew up plans to tear it down for expansion space.
The Nakash family, founders of Jordache jeans, and New York investment firm Gindi Capital bought the Smith & Wollensky building in May for $59.5 million.
According to county documents, they plan to demolish it and construct a four-story, 145,000-square-foot building, expanding Showcase to about 481,400 square feet.
Clark County commissioners approved project plans in September.
Smith & Wollensky, a steakhouse chain, had said in late March that it would move out.
Contact Eli Segall at esegall@reviewjournal.com or 702-383-0342. Follow @eli_segall on Twitter.