Former Haggen store in Las Vegas faces uncertain future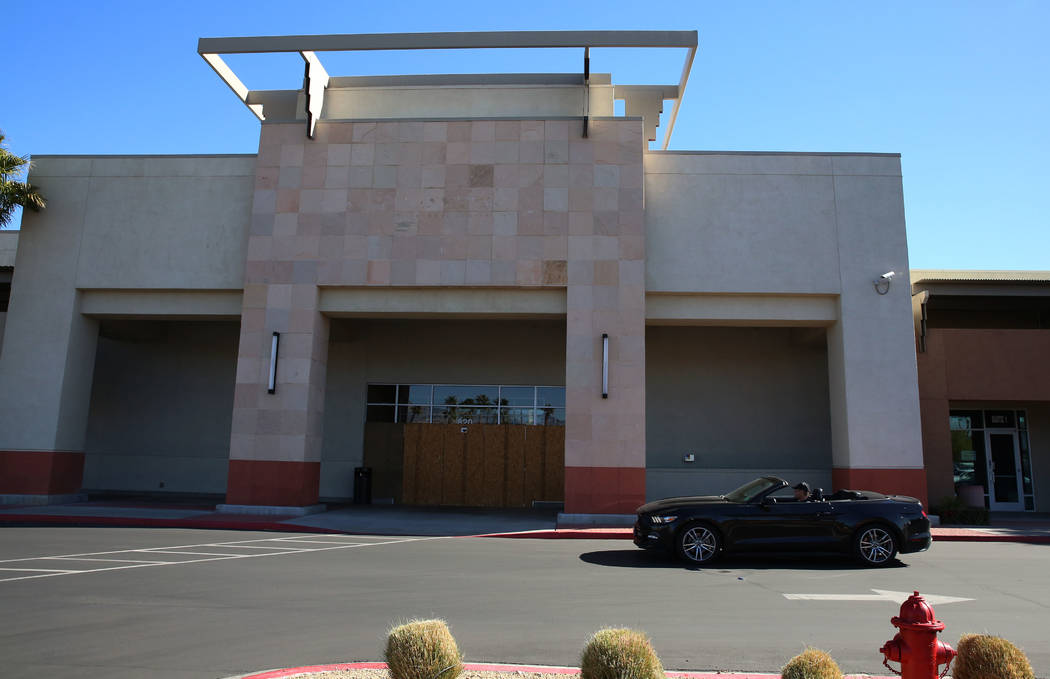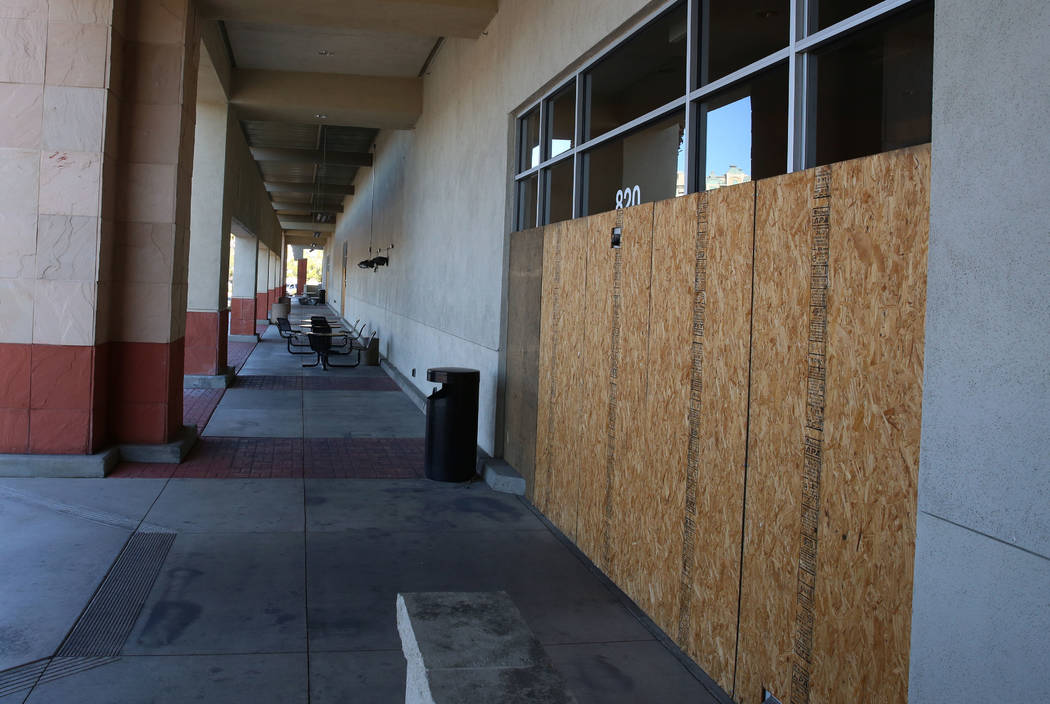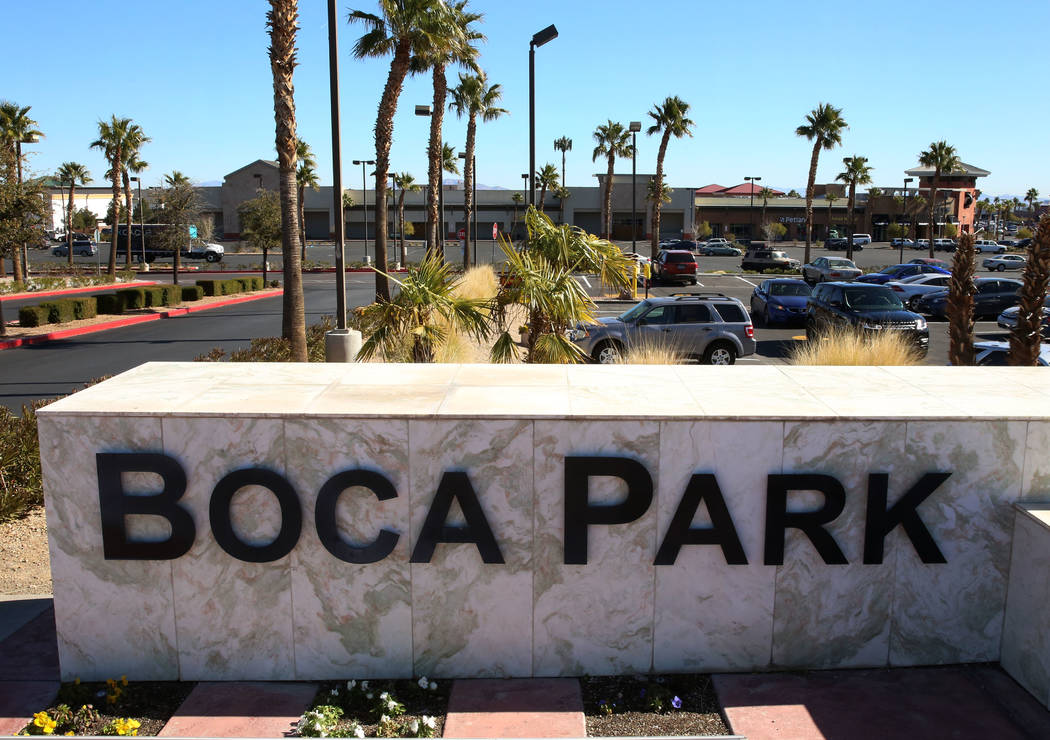 Boca Park, a massive shopping center near Summerlin, gets plenty of customers. But a big, empty store is boarded and padlocked, and if you peek above the plywood covering an entrance, you still see a name: Haggen.
A Washington state grocery chain, Haggen exploded in growth overnight a few years ago, acquiring nearly 150 stores as part of a merger-related sell-off. It picked up seven in
Southern Nevada.
The grocer sank quickly under its own weight, filing for bankruptcy and shedding stores. Locally, five former outposts are occupied by grocers again, and another is being taken over by an infant-milk producer.
The only one with an uncertain future is in Boca Park. It appears a choice spot for retailers, but nearly 2½ years after Haggen went bankrupt, it's still vacant.
"I don't know specifically what the problem is," said Dan Adamson, founder of brokerage firm ROI Commercial Real Estate. "I'm befuddled by why it's taken so long."
Big-box retail is on shakier footing these days as retailers close stores locally and nationally amid a glut of competition and increased shopping online. Some landlords are finding replacements, and it seems that the Boca Park location, 820 S. Rampart Blvd. near Charleston Boulevard, would have been snapped up by now.
It's near affluent communities and sits off busy roadways. As of two years ago, around 75,000 cars a day passed through the Charleston-Rampart intersection, said James Grindstaff, vice president of development for Boca Park developer Triple Five.
The Haggen store's landlord, Dallas-based Spirit Realty Capital, did not respond to requests for comment. But retailers are said to have looked at the site.
Adamson said "a lot of people" have been "taking runs at it," and Grindstaff said he heard that Spirit has come close to landing users. A retail worker at Boca Park said she heard last week that the space could be filled with small food vendors.
The area is packed with retail, not only in Boca Park but across the street in Rampart Commons, up the street in Tivoli Village and in other centers within a few miles. Given the density, Sun Commercial Real Estate broker Rob Moore said he would be surprised if there is "something blatantly missing" from the area.
As Adamson sees it, the space is "not a natural" today for another supermarket amid all the grocery competition nearby. A specialty grocer could work, but if Smith's or Albertsons, which already have several stores in the valley, moved in, shoppers would be "less likely" to go there because of the traffic, he said.
Haggen was an 18-store chain when majority owner Comvest Partners, a Florida investment firm, announced in December 2014 that it was acquiring 146 stores in the West. The buying binge stemmed from Albertsons' proposed acquisition of Vons owner Safeway Inc.
To secure federal approval of the $9 billion deal, the grocery giants said they would sell nearly 170 stores.
Haggen got most of them, but the company quickly spiraled. It laid off workers, sued Albertsons for more than $1 billion in damages, and filed for bankruptcy protection in September 2015. Today, it has 15 stores, all in Washington state, according to its website.
Sprouts and Albertsons have occupied five of its former Las Vegas Valley locations. Medolac, the infant-milk producer, is taking over its Boulder City store.
The Boca Park location used to be a Vons. A worker in the shopping center said this week that the grocer was "always slammed" and generated spillover traffic for nearby stores.
Asked if Haggen did the same, a coworker said: "It wasn't open long enough to really judge that."
Customers used to ask her whether a new tenant would fill Haggen's spot. But with the supermarket still empty, those inquiries have stopped.
"It's old news," she said.
Contact Eli Segall at esegall@reviewjournal.com or 702-383-0342. Follow @eli_segall on Twitter.