Henderson intersection reveals retailers' mixed fortunes
September 22, 2017 - 4:48 pm
Updated September 22, 2017 - 4:54 pm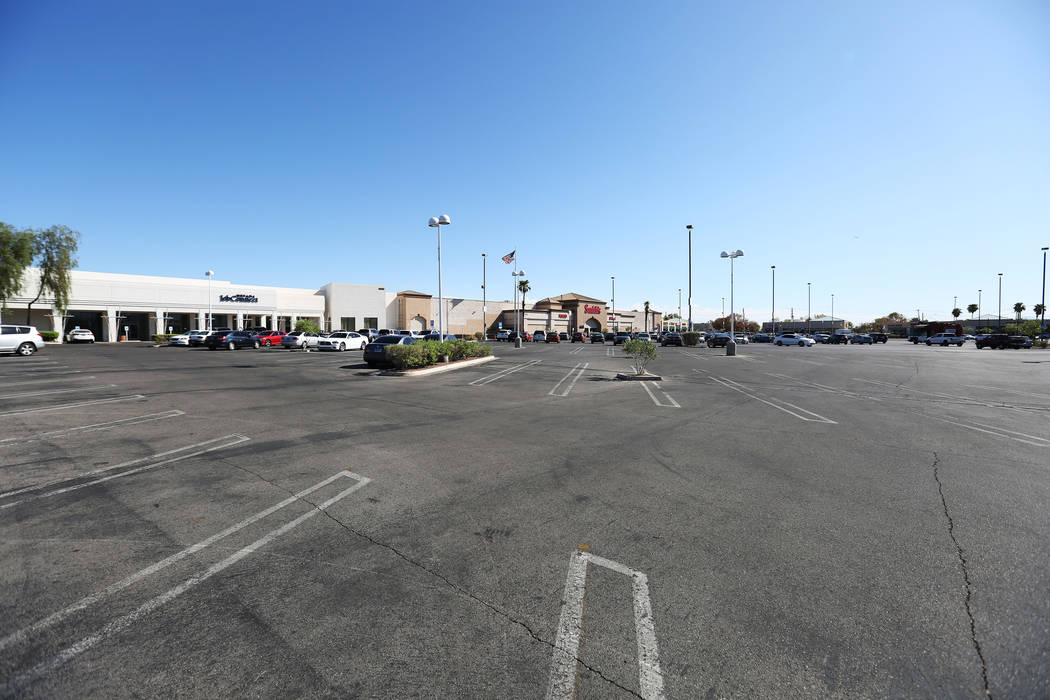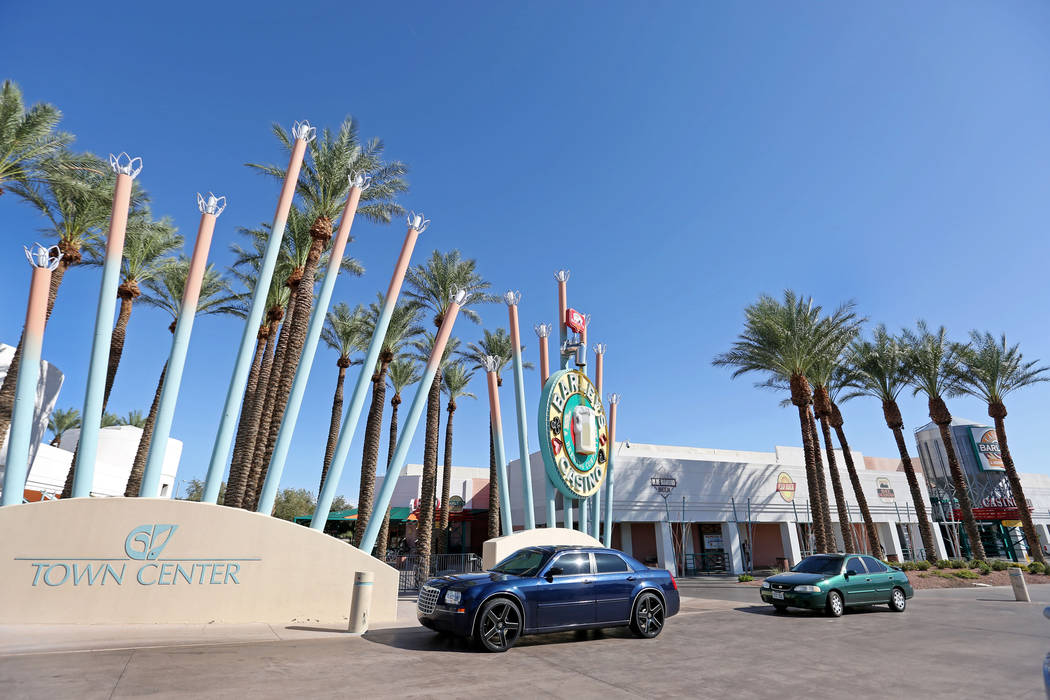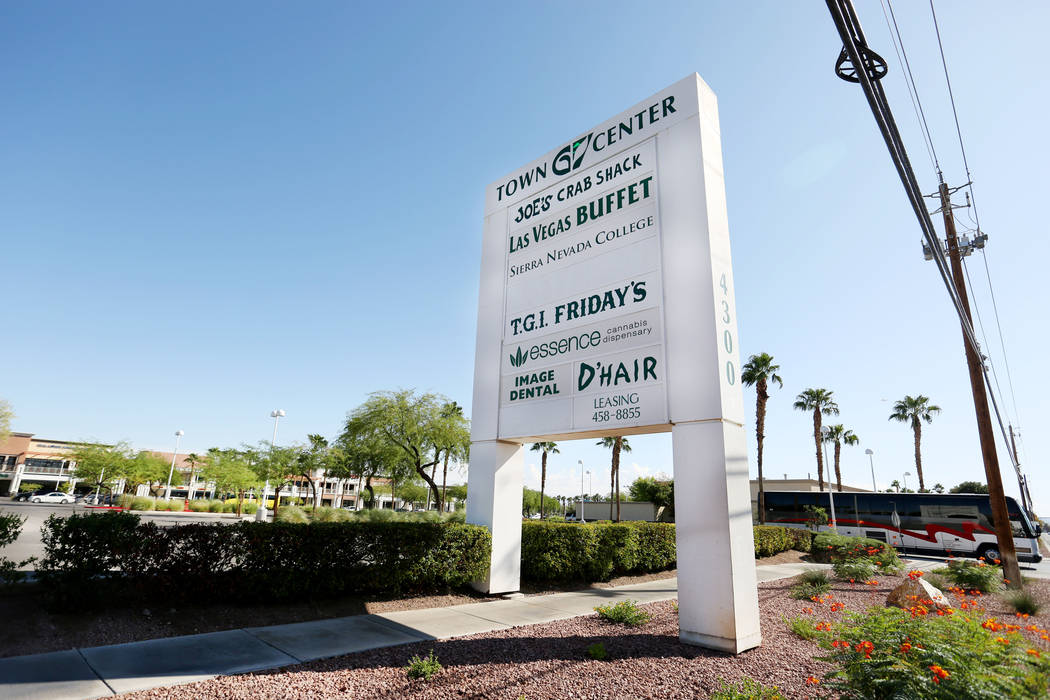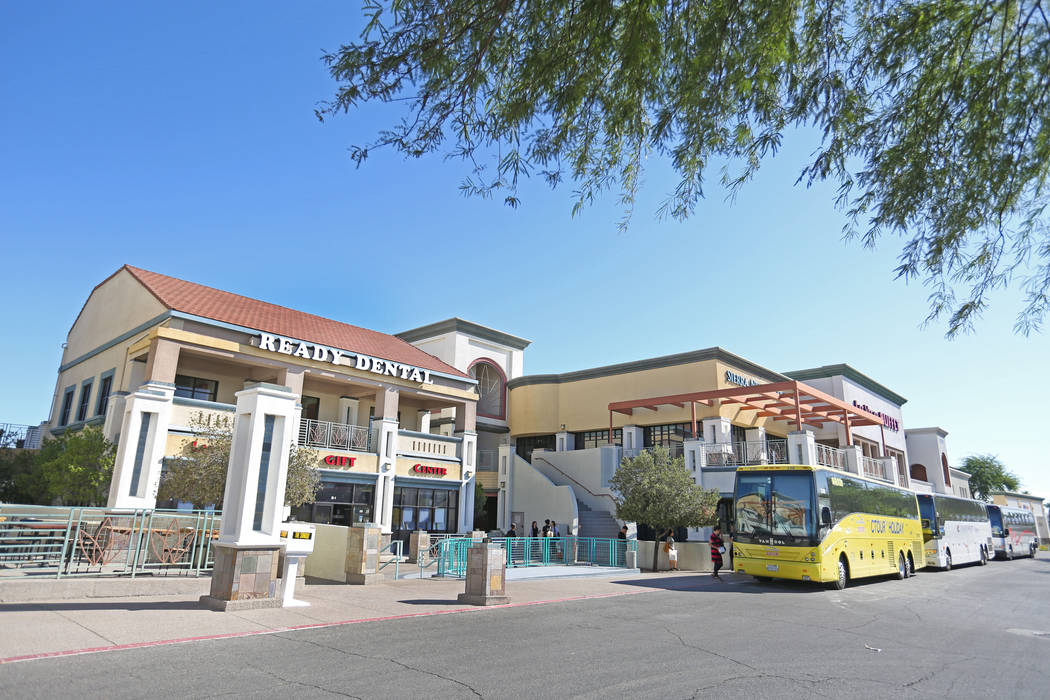 If you want to see retailers' mixed fortunes, and how they impact neighborhood shopping centers, head over to Green Valley Parkway and Sunset Road.
Three corners of the Henderson intersection have retail plazas, and all are faring differently. One is filled with tenants, another is laced with vacancies, and the other is somewhere in between.
They all have changed hands in the past year or so: two by sale, one by foreclosure.
Most recently, real estate investor Huan "Jeff" Mai bought Green Valley Town Center, off the intersection's northeast corner, for $21.5 million from American Nevada Co. The sale closed Sept. 5.
He picked up 197,000 square feet of retail and office space, and the holdings are about 65 percent occupied, he said.
Mai said the location is "not bad" but that he could draw more tenants by improving the landscaping, lighting and courtyard. He plans to spend at least $4 million on upgrades and other work.
Current tenants include Galaxy Theatres' Luxury+ Green Valley cinema and Barley's Casino & Brewing Co.
"We can see the potential," Mai said.
His consultant, John Weisler, said the plaza could have farmer's markets, car shows and food trucks. He also noted the movie theater is planning to expand.
Galaxy Theatres President Rafe Cohen said he's looking to turn the eight-screen, 42,000-square-foot theater into an 11-screen, 52,000-square-foot complex. He aims to finish by next summer.
When he opened the theater in 2013, the plaza had even fewer tenants than it does today, according to Cohen. The space he took had been empty for years.
'Diminished' relevance
Colliers International broker David Grant, who represented Mai in the purchase and used to work for American Nevada, said the plaza, developed in phases from the late 1980s through the early 2000s, used to be "the center of Green Valley."
But residential and commercial development headed south with the opening of the 215 Beltway, and "the relevance of that intersection was diminished," he said.
Additionally, new big-box retail plazas on Stephanie Street near Sunset — just a few miles away — siphoned off tenants and foot traffic, American Nevada President Phil Ralston said.
After the economy crashed last decade, retailers throughout the valley suffered as stores emptied and plazas went into foreclosure. But when the economy started to heal from the recession, retail outside the Beltway "came back first," Grant said.
Almost ghostly
Green Valley Town Center still has a ways to go, but it's faring better than its neighbor at the intersection's northwest corner.
Green Valley Town & Country lost its anchor, an Albertsons grocery, in 2014. The space remains vacant.
Current tenants include Oasis Laundromat, In Da Cut Barber Shop and Bakery King. But lenders foreclosed on the 10.5-acre plaza last fall, and its listing broker has said the strip mall is around 67 percent empty.
An anchor tenant's exit can crimp sales at nearby shops and make it harder for the landlord to fill empty stores, as retailers may be scared off by the lack of a supermarket or other business that can draw streams of customers every day.
Amid record U.S. store closures this year, such concerns only have increased as retailers lock their doors in Las Vegas and elsewhere.
Green Valley Plaza, at the intersection's southeast corner, doesn't have that problem these days.
It's anchored by a Trader Joe's grocery, and it seems all of its storefronts are occupied. Tenants include Mothership Coffee Roasters, Desert Art Supplies and Enzo's Pizza & Ristorante.
Phillips Edison & Co. bought the 89,300-square-foot plaza in May 2016 for $21.6 million, property records show.
Stores there are mostly smaller and feel bunched together. As far as suburban strip malls go, it doesn't have a bland, suburban strip mall feel, at least compared to others around the valley.
The plaza probably could use more parking, Grant said, but it's a popular place.
"A lot of people really like that shopping center," he said. "It just feels good to them."
Contact Eli Segall at esegall@reviewjournal.com or 702-383-0342. Follow @eli_segall on Twitter.