How Henderson's MassMedia survived the recession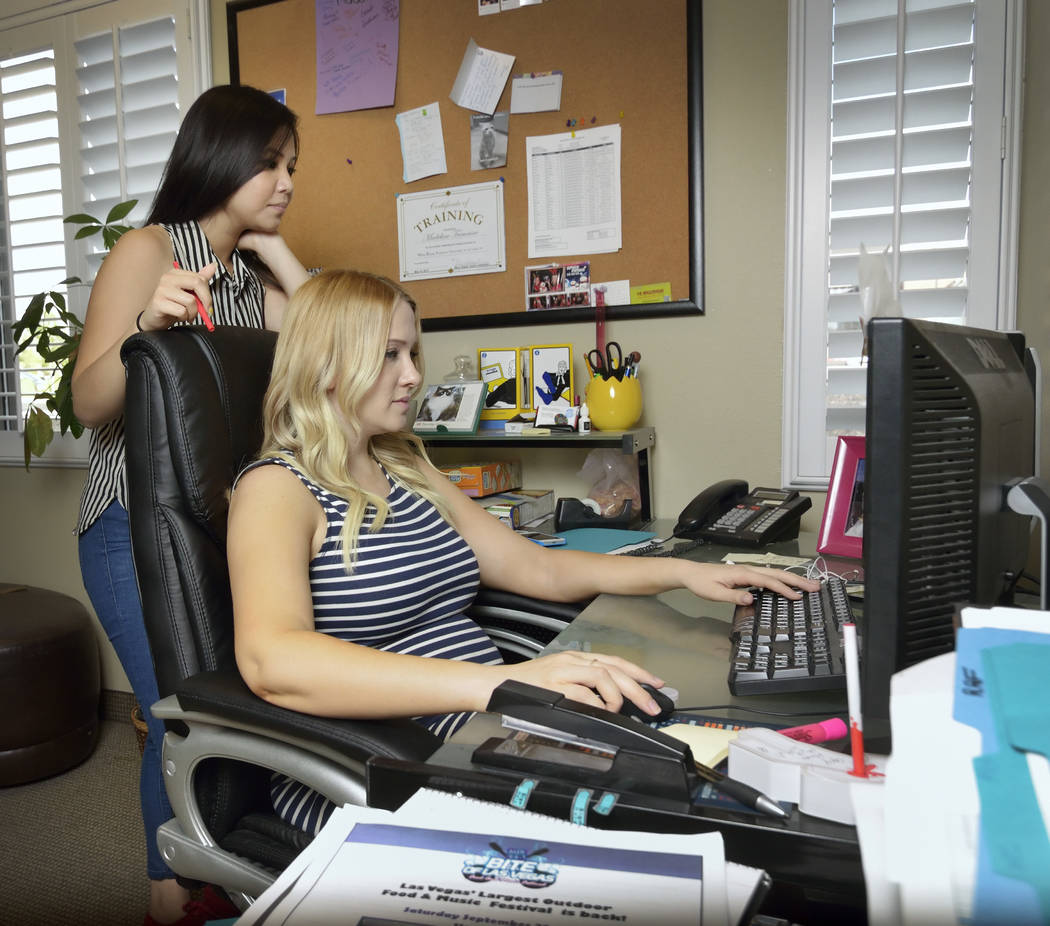 Paula Yakubik may not be a developer or broker, but she generated plenty of business from Las Vegas' real estate industry during the boom years.
And when the market crashed, she wasn't spared the carnage.
Investment banking giant Lehman Brothers filed for bankruptcy 10 years ago Saturday, helping trigger the financial crisis and the worst recession in decades. Las Vegas, after its steroid-fueled real estate craze, was perhaps the hardest-hit area of the country.
Yakubik, the 46-year-old founder of Henderson-based MassMedia, rode the roller coaster with everyone else. In a recent interview, she said she launched the marketing and public relations firm in 1997 as a one-person enterprise — herself — and by the mid-2000s had 35 employees.
Around 90 percent of her clients back then were commercial real estate-related, including banks, developers, contractors and engineers.
"You name it, we were handling all of that," she said, adding that developers "were just on a wild spree."
Construction boomed, property values soared and flippers went wild, thanks to a flood of easy money. Yakubik recalled a family friend who worked as a concrete layer and bought three condos in Panorama Towers, a luxury complex near the Strip.
Yakubik grew up in Las Vegas and said her parents moved to Nevada from Pennsylvania in 1980 because there was no work back home. During the mid-2000s, she was happy to see her city roaring with growth.
She bought an office building on St. Rose Parkway at Eastern Avenue in Henderson and moved her company there. According to property records, she acquired it in June 2008 for $1.84 million.
"I just saw no end in sight to the great business we were running," she said. "Then the recession hit."
In no time, property values plunged, employers shed jobs or shut down altogether, and foreclosures swept through the valley. Yakubik said it seemed like clients called every day to say they were folding, had no projects to advertise or couldn't pay their bills.
"I was afraid to answer the phone," she said.
She even knew of two developers who committed suicide.
Her firm's head count dropped to just five workers. She leased space in the building to tenants and, property records show, sold it in 2014 for $1.45 million, almost $400,000 below her purchase price.
Today, she said, MassMedia has about 30 employees and doesn't rely so heavily on real estate. Her clients also include health care companies, tech companies, law firms and banks.
She also rents her office space as opposed to owning it.
"I'm not doing that again," Yakubik said. "I've learned my lesson."
Contact Eli Segall at esegall@reviewjournal.com or 702-383-0342. Follow @eli_segall on Twitter.