Investors hope to sell more than 200 condos off Las Vegas Strip
December 8, 2017 - 4:32 pm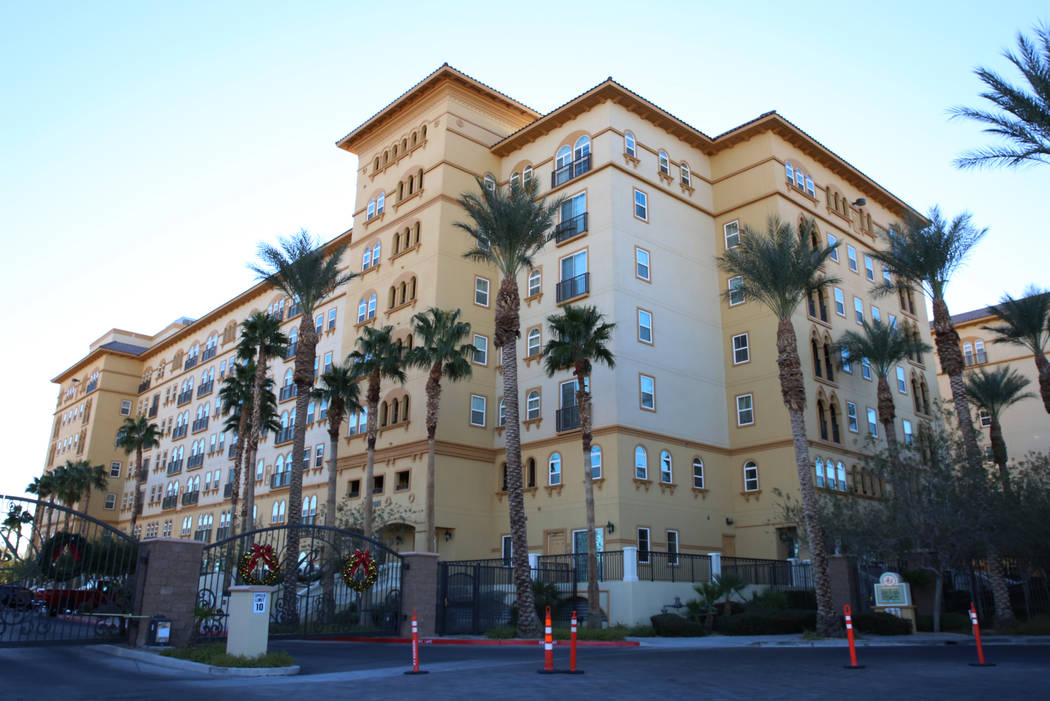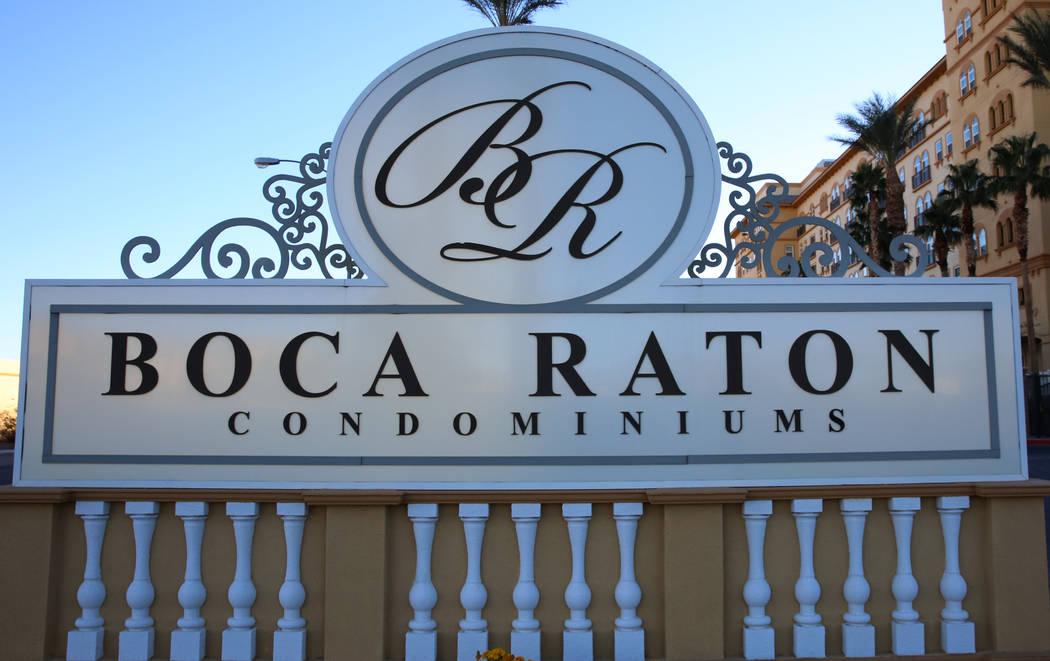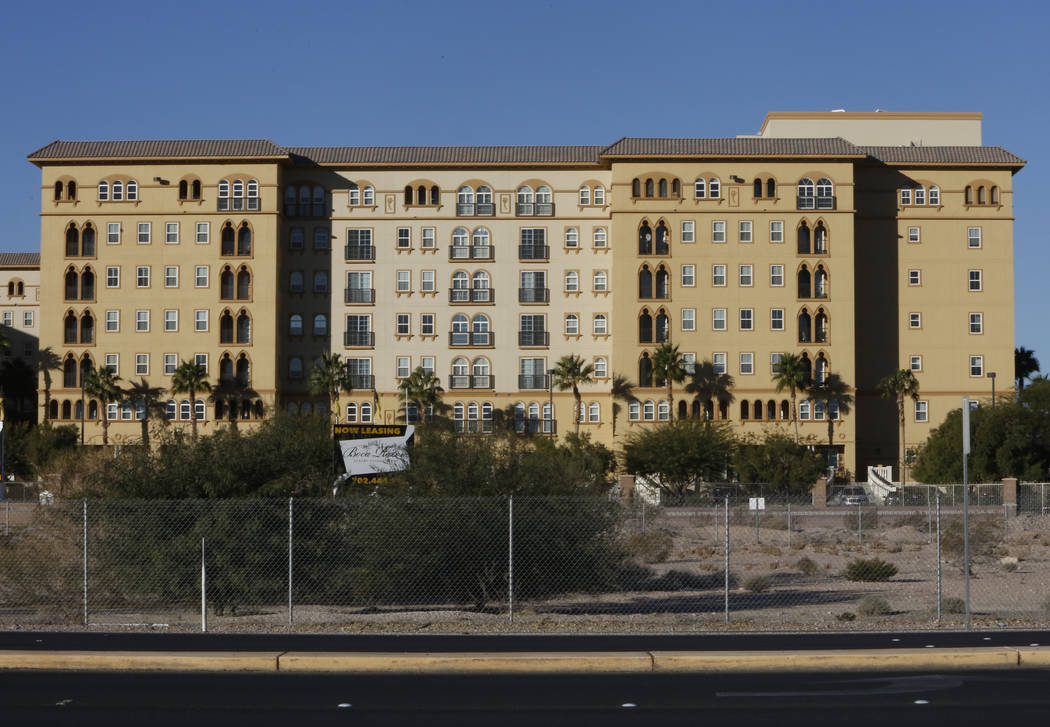 Like other condo projects from the bubble years, Boca Raton initially sold homes at a rapid clip. And, like other projects from that time, buyers vanished when the market crashed.
Now a group of investors is trying to unload more than 200 units in a bulk offering. Such sales don't come around very often, but buyers have stepped up in recent years to take clusters of condos downtown, on the Strip and elsewhere.
Investors have listed 210 units in Boca Raton, located at 2405 W. Serene Ave. near Las Vegas Boulevard, several miles south of the Strip. The luxury complex has two seven-story buildings with 378 units total, as well as workout facilities, concierge service and underground parking, said listing broker Garry Cuff of Colliers International.
There is no asking price, Cuff said, adding that Colliers was hired in October for the sale. The units have been available as rentals, and their combined occupancy rate is in the 80-percent range, he said.
In theory, a buyer could keep renting them or start selling them. The offering comes amid higher rents and shrunken vacancies for Las Vegas apartments, and as local home prices climb at one of the fastest rates nationally amid rising demand and plunging inventory.
Broken condos
Utah real estate investor Ron Olthuis, part of the group that's selling the units, said it's harder to unload a "broken condo" project than a typical rental property.
High-end condo developers typically spend more on countertops, appliances and other features than apartment developers, according to Olthuis, so the sellers would want a higher price. It's also easier to sell an entire residential complex than just part of one, he said.
But bulk deals are by no means impossible to pull off. Among them:
Weili Dai and Sehat Sutardja, the ousted founders of Marvell Technology Group in Silicon Valley, bought 241 units in Loft 5 last year for $51.5 million. The 272-unit complex, at 2715 W. Pebble Road, is a mile from Boca Raton.
In 2013, a consortium bought almost 1,300 units in five Las Vegas projects — The Ogden, Juhl, One Las Vegas, Loft 5 and Spanish Palms — for $237 million combined.
Northcap founder John Tippins, who was part of that investor group, said he's tried on and off for maybe two years to buy Boca Raton's remaining units and is still interested in them.
He figured a buyer would get the condos for less than it cost to build them. He also noted that competition isn't growing, as no one is building the sort of luxury condo projects that were all too common here during the bubble era.
Big sales, big drop
Boca Raton was designed to have four buildings with 756 units total. Developer Jerry Peterson broke ground in 2004 and opened the first two buildings in 2007.
Buyers closed escrow on around 160 units in 2007 alone, but sales plunged the next year and stopped altogether by 2009, Clark County records indicate.
It wasn't the only project where sales flopped with the economy. Developers of Sky Las Vegas, a north Strip condo tower, sold more than 290 units in 2007 but just two in 2008, county records indicate.
Litigation was all too common after the market crashed, and Boca Raton wasn't spared. JPMorgan Chase Bank sued the project's development company in 2010, alleging it defaulted on a $126.6 million construction loan.
A judge appointed a receiver to take charge of Boca Raton, but Chase sold the loan, and the receivership ended in 2011, court records show.
Olthuis said he was part of the group that bought the loan on the property.
Peterson, now with commercial-mortgage brokerage NorthMarq Capital, said Friday in a joint phone interview with Olthuis that the other two buildings at Boca Raton weren't constructed because the market crashed.
He declined to comment on the Chase lawsuit and said he no longer holds a stake in the condos.
"Everybody got nailed in that time," he said.
But the hard-hats might return. Olthuis' group still owns almost 7 acres of land next to Boca Raton's two buildings, and he said they're planning to build about 300 apartments there.
Contact Eli Segall at esegall@reviewjournal.com or 702-383-0342. Follow @eli_segall on Twitter.