Las Vegas high-rise apartment projects remain on drawing board
Updated November 9, 2018 - 6:07 pm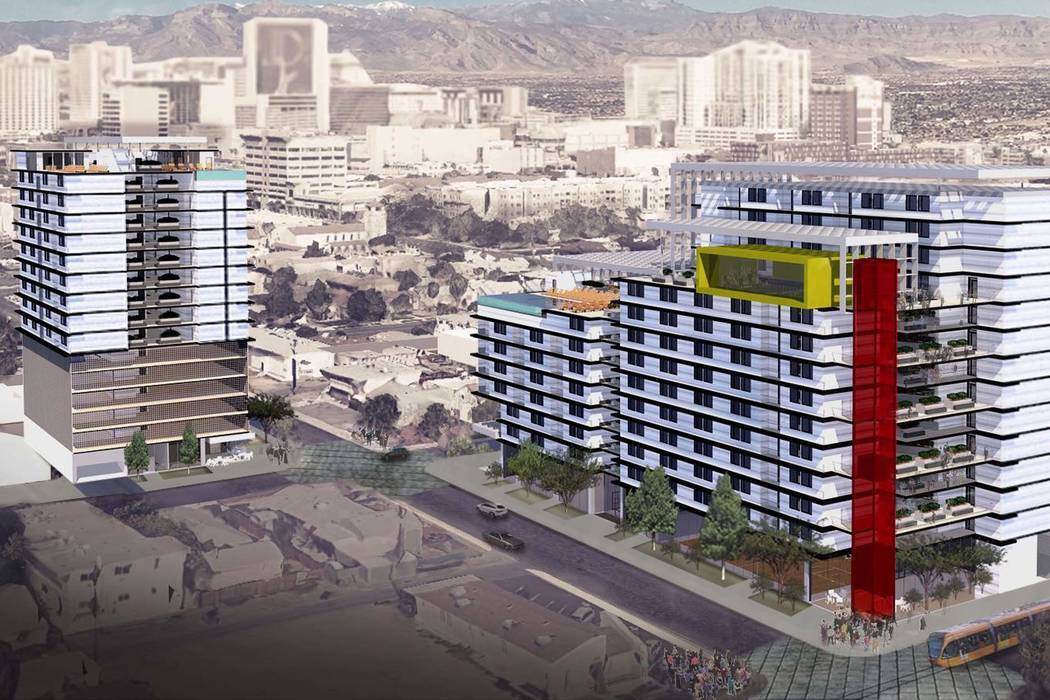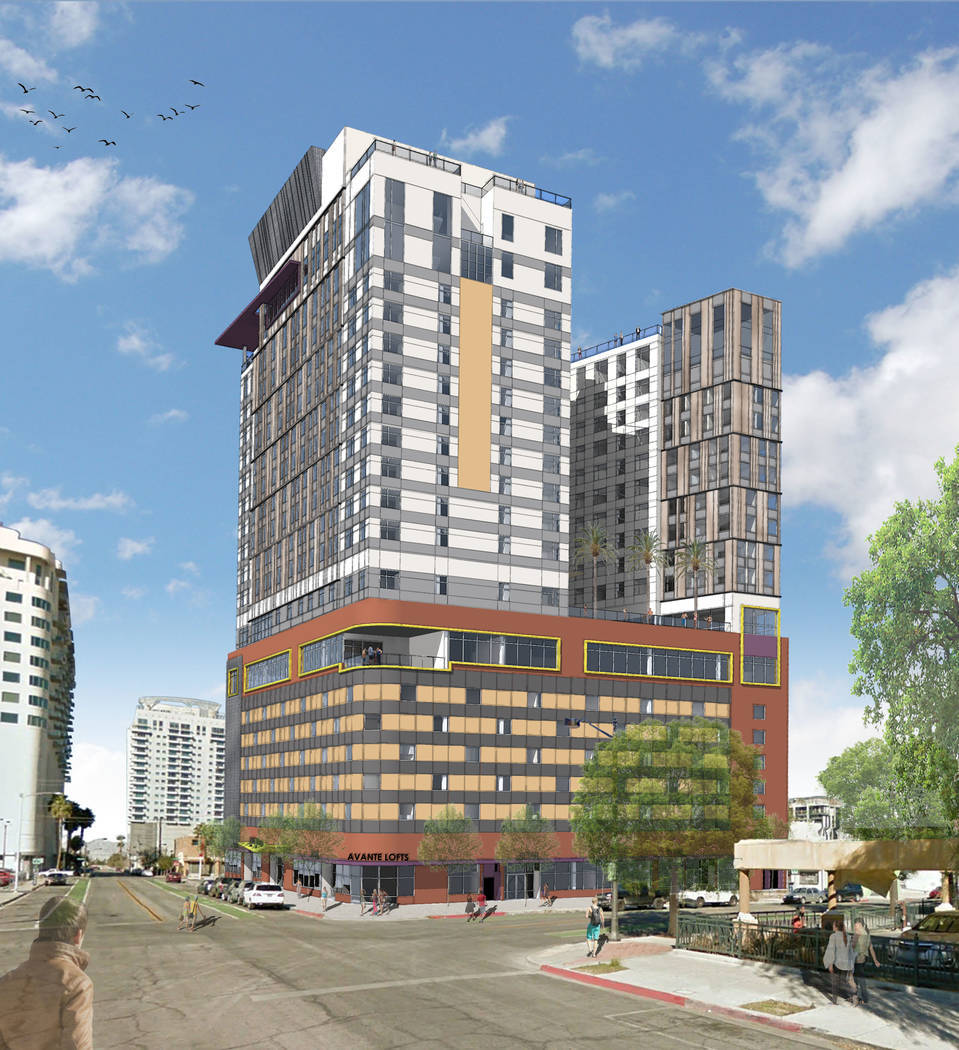 It's a time-honored tradition in Las Vegas.
Would-be developers send out impressive renderings for a big project and get the stamp of approval from local government, plus some media coverage. But in the end, their idea never gets off the drawing board.
Current plans that haven't materialized include ex-NBA player Jackie Robinson's arena and hotel project on the north Strip and a 140,000-square-foot Smith's supermarket in Henderson. The past few years, several developers also received approvals for apartment towers but haven't built them.
The high-rise push doesn't come close to the wild real estate bubble of the mid-2000s, when, during the "Manhattanization" of Las Vegas, investors laid out plans for towers throughout the valley, including on and near the Strip, downtown, and in the southwest valley.
Most were never built. In some cases, the project sites ended up as abandoned holes in the ground.
Today, Las Vegas' construction market is heating up, although no one is building residential towers. Developers can't fetch big enough rents to turn a profit, industry pros have said, but that hasn't stopped investors from cooking up ideas.
Plans for Thunderbird Lofts called for the 15-story tower to occupy the Super 8 and Thunderbird motel sites on Las Vegas Boulevard between the Strip and downtown. The developer, Ilan Gorodezki, who owns the motels, said recently that he bought some adjacent property and that "our plans are still to build one day."
He indicated the project could change, saying it "could also be a hotel," and that he didn't want to demolish everything and "get stuck with a hole in the ground."
InvestPro Realty owner Kenny Lin, who set out to build the 18-story Avante Lofts at Hoover Avenue and Sixth Street, has put the vacant lot up for sale. The project is "not totally dead," but construction costs have soared, and apartment rents aren't high enough, he said.
Kevin Plencner, developer of The Midtown-Downtown Project, said last year that his financing would be backed by the U.S. Department of Housing and Urban Development. He indicated recently that he was still trying to land a HUD-qualified contractor for the project, which called for 12- and 14-story buildings at Casino Center Boulevard and Hoover.
"We are cautious and conservative, which is why we are taking our time," he said in an email.
Daniel Riceberg said his Downtown 57 project, which called for two 15-story towers near The Gay and Lesbian Community Center of Southern Nevada, is "100 percent moving forward" and that he lined up a partner in Chicago.
He also said he wants to make tenants pay rent with a digital currency created by his company BlockPark and offer incentives for paying on time.
Asked if he was worried that prospective tenants would be confused by this and live elsewhere, he said: "Not only am I not worried about it … (but) I think more people are going to come to the building because of the payment system."
An executive with Florida East Coast Realty, which laid out plans last year for four 45-story towers on Sahara Avenue just east of the Strip, did not return a call seeking comment.
Your guess is as good as mine whether these projects get built. If they do, they'd offer new options for high-density living in a market filled with suburban subdivisions.
And if they don't, that won't be anything new.
Contact Eli Segall at esegall@reviewjournal.com or 702-383-0342. Follow @eli_segall on Twitter.