Lucky Dragon's failure in Las Vegas among fastest in decades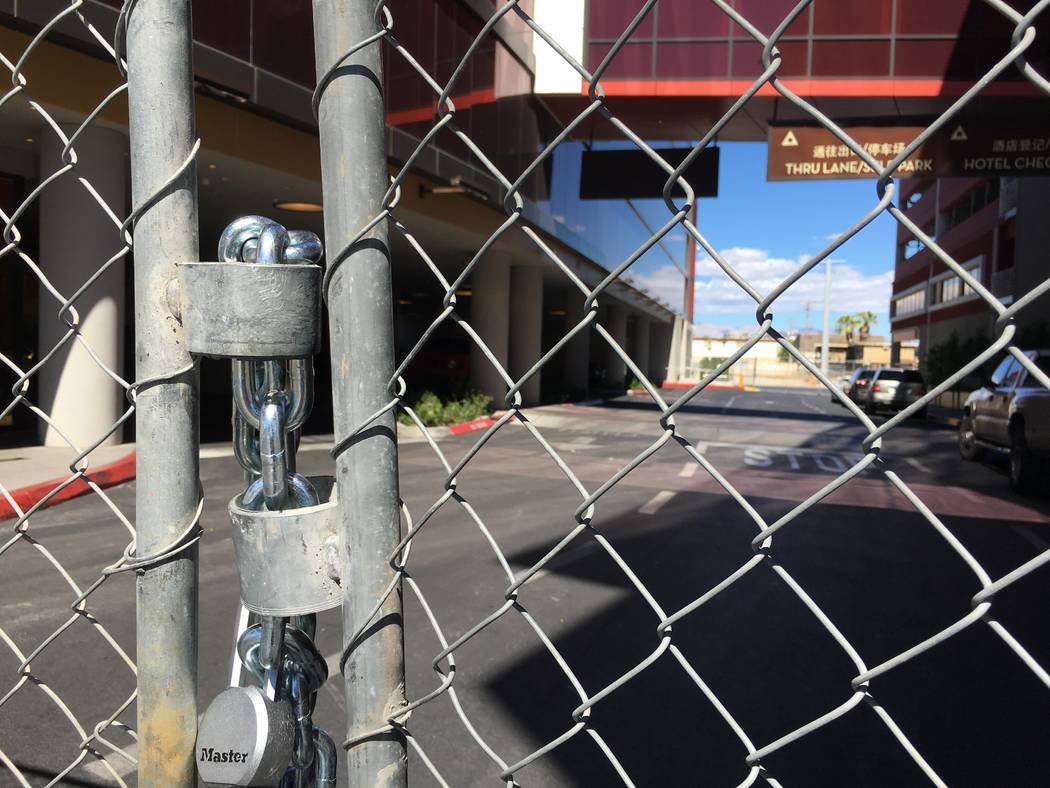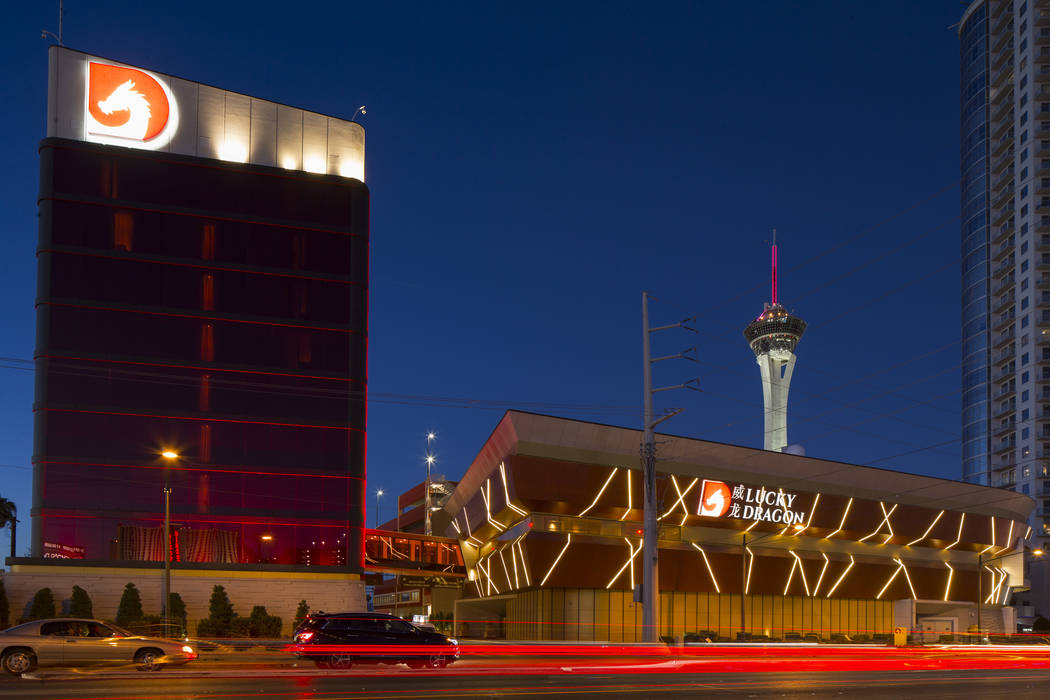 The Lucky Dragon was by no means the first hotel in Las Vegas to face foreclosure, go bankrupt or close its doors.
But its demise might be the fastest in decades.
The off-Strip Lucky Dragon, which opened less than two years ago, has fully shut down and is scheduled to come up for sale at a foreclosure auction Oct. 30. The property is now surrounded by chain-link fencing.
Located at 300 W. Sahara Ave., it was the first hotel-casino built from the ground up in Las Vegas since the recession, and it quickly failed.
The boutique Chinese-themed resort, whose backers included Las Vegas developer Andrew Fonfa and former Las Vegas Sands Corp. President Bill Weidner, opened in November 2016.
But it struggled to draw big crowds, closed its casino and restaurants in January, faced foreclosure, filed for bankruptcy in February and then, this week, shuttered its nine-story hotel tower and sealed off the property.
Its main creditor, Snow Covered Capital, an obscure company linked to San Francisco developer Enrique Landa, said in court papers last month that the Lucky Dragon posted operating losses of roughly $200,000 per month throughout its bankruptcy case.
There is "no dispute" the resort's operations "have been a dismal failure," the creditor said.
It wasn't the first with a short shelf-life. David Schwartz, director of UNLV's Center for Gaming Research, said the Moulin Rouge and the Royal Nevada both opened in 1955 and closed within several months.
Schwartz couldn't recall any other resorts after the mid-1950s that shut down within a year or two of opening.
Still, plenty have faced steep financial problems, especially after the economy crashed last decade.
Among them: The Tropicana's parent company went bankrupt in 2008, Station Casinos filed for bankruptcy in 2009, the Artisan was foreclosed on in 2010, Hooters Hotel went bankrupt in 2011, Caesars Entertainment Corp. pushed its main unit into bankruptcy in 2015, and The Westin was foreclosed on in 2016.
Your guess is as good as mine whether the Lucky Dragon mounts a comeback, or how long that could take. It's a nice property and could get visitors who don't want to stay in a massive hotel on tourist-choked Las Vegas Boulevard. But its location off the sleepy north Strip isn't great — foot traffic out front seems minimal to nonexistent — and would require a design overhaul if a new owner wants to ditch its Asian theme.
If it sells, it would almost surely trade at a discount. According to a listing online, the Lucky Dragon cost $165 million to build but has an asking price of $56 million.
But as Artisan owner Steve Siegel, founder of The Siegel Group, told me recently, people can get "fooled" by such price breaks.
If someone buys a $100 million hotel for $20 million but loses money running it, he said, that's not much of a deal.
"It's only a discount if you can make money," he said.
The Review-Journal is owned by the family of Sheldon Adelson, chairman and CEO of casino operator Las Vegas Sands Corp.
Contact Eli Segall at esegall@reviewjournal.com or 702-383-0342. Follow @eli_segall on Twitter.