South Las Vegas Strip has long history of failed projects
Updated July 27, 2018 - 6:48 pm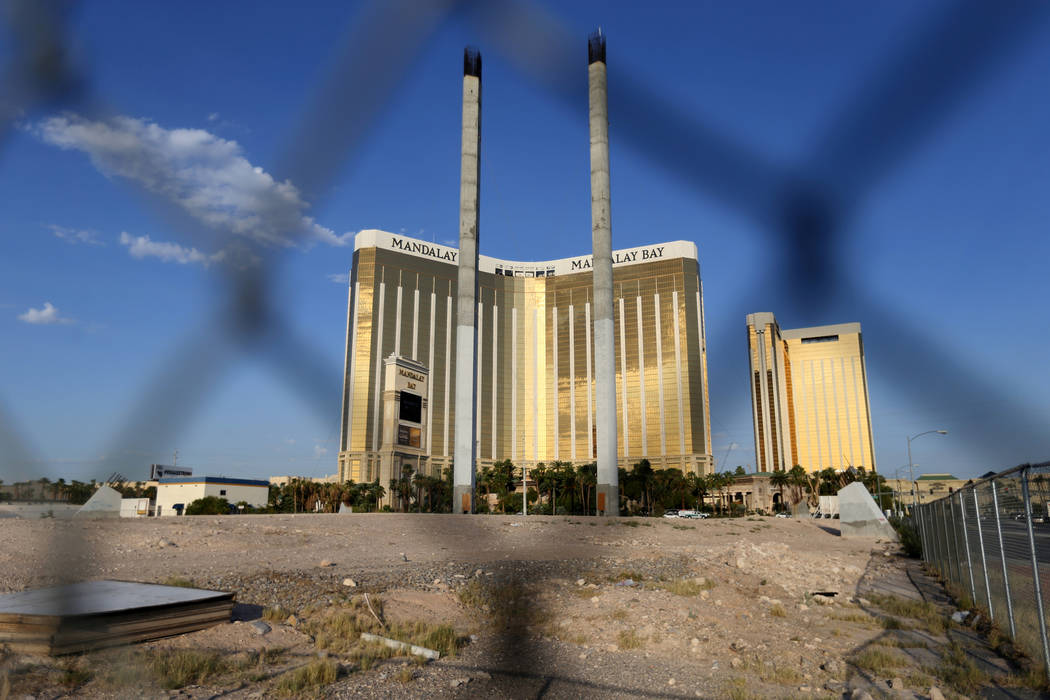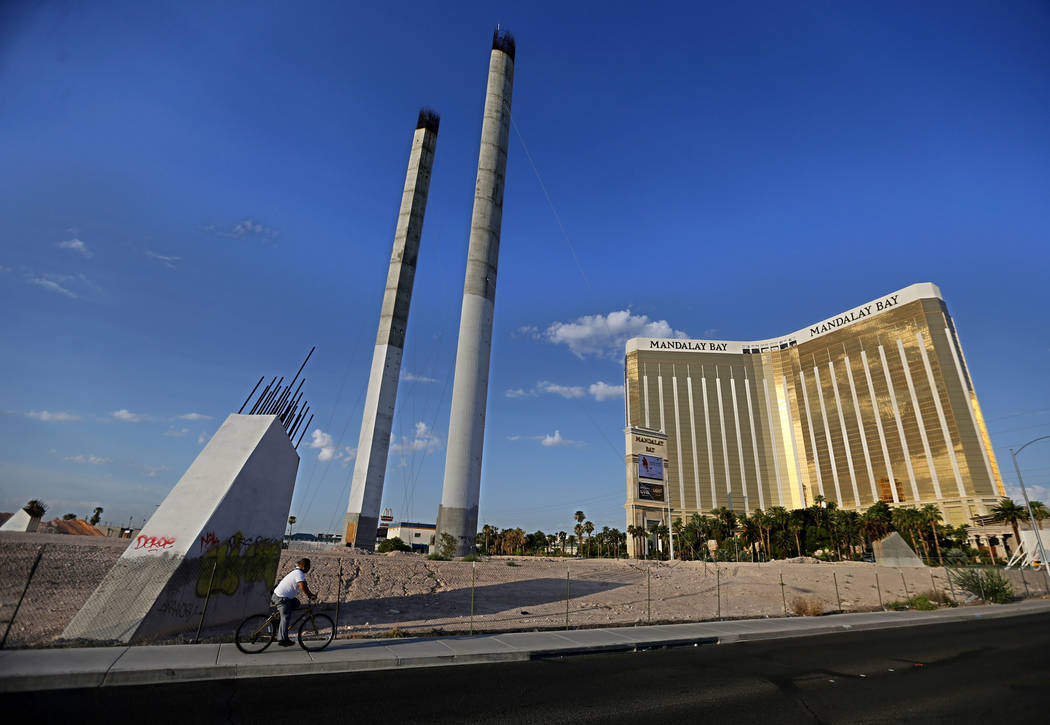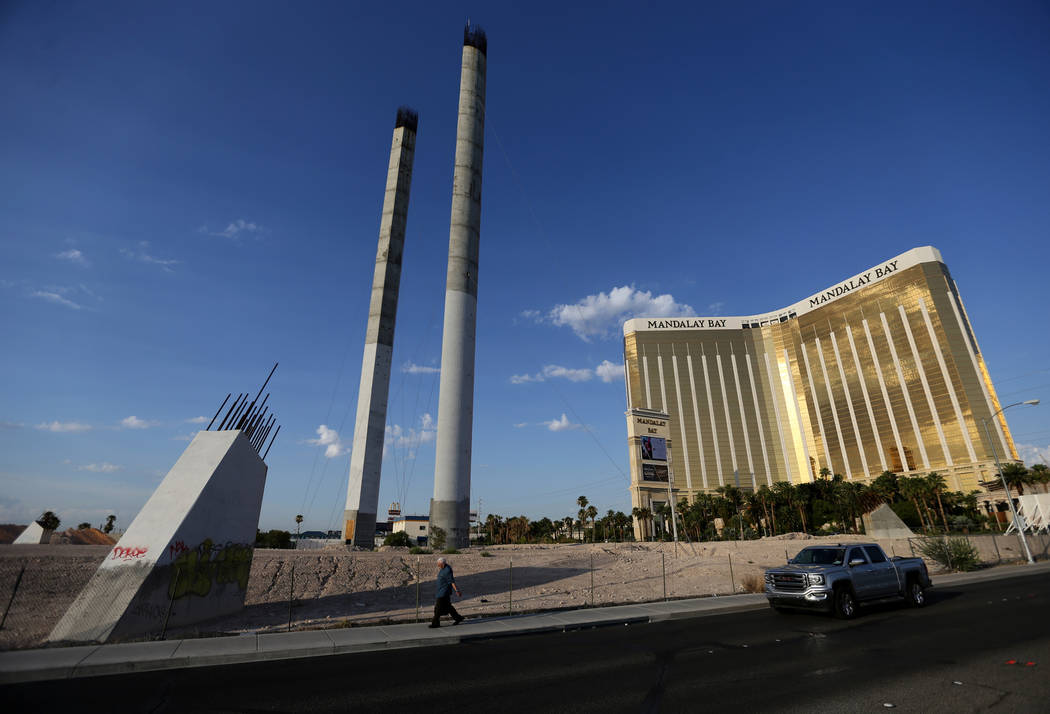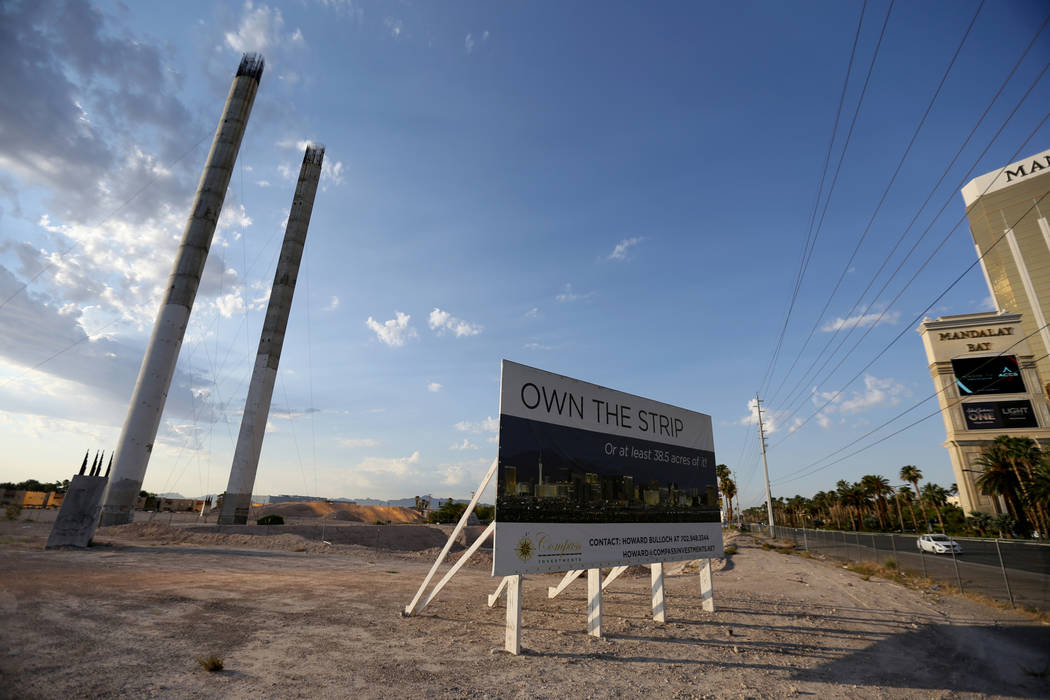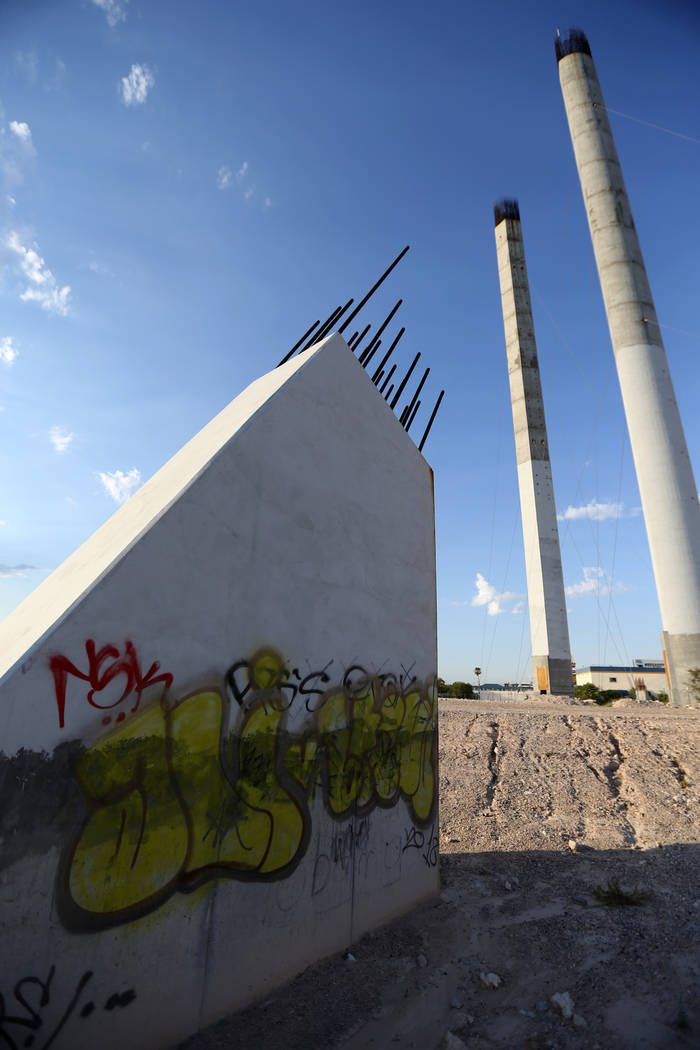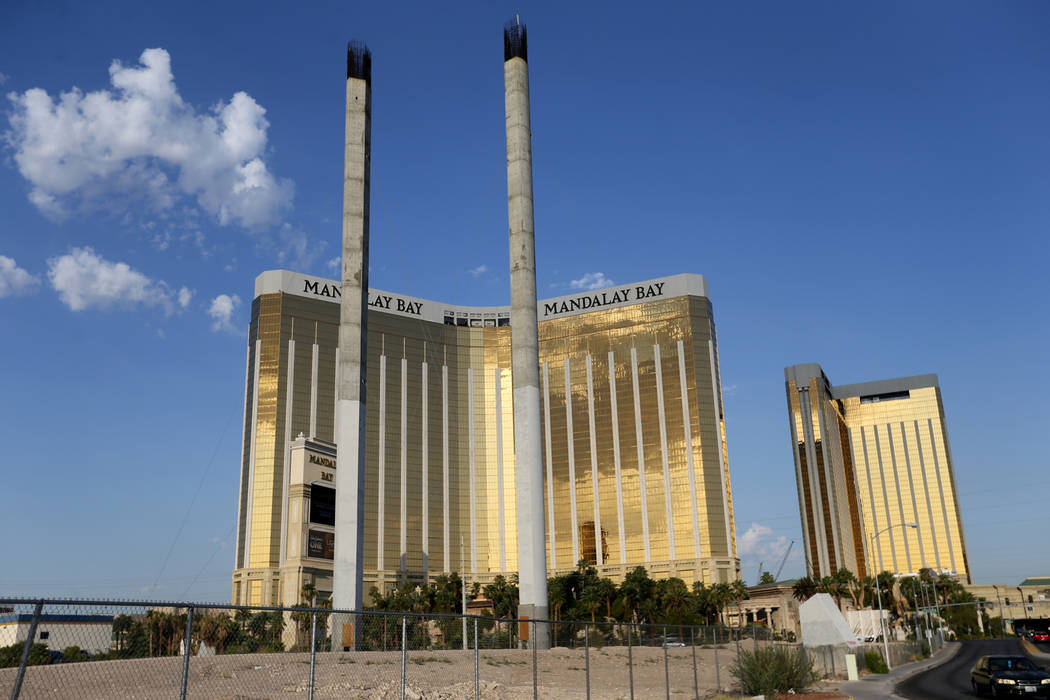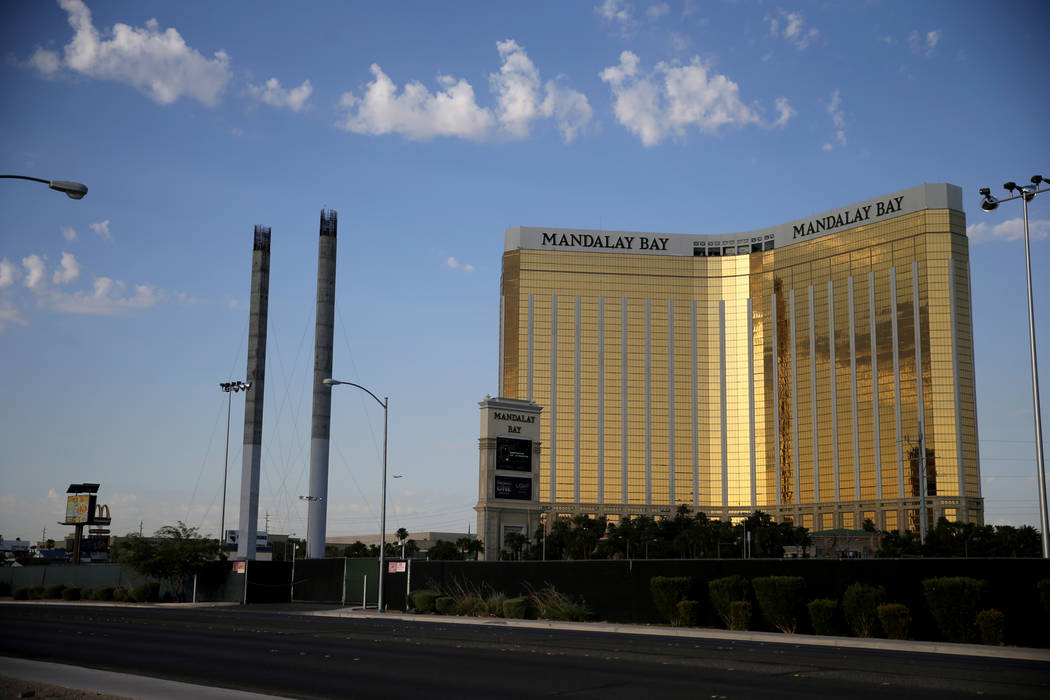 In a move that could pump more life into the south Strip, Israeli hoteliers this month bought the 1960s-era Motel 8 and plan to tear it down to build a casino.
They can only hope the project turns out better than past attempts to build big in the area.
Like practically everywhere else in the Las Vegas Valley, the south Strip has a long track record of developers pitching massive projects and never following through.
Out there, the west side of Las Vegas Boulevard has Mandalay Bay, Delano Las Vegas and Luxor, but the east side of the street seems almost cursed, given its history of failures.
Properties include the abandoned, 1950s-era White Sands motel, the boarded-up Laughing Jackalope tavern, and a long-mothballed Ferris wheel project that consists of two giant concrete columns sticking out of the ground.
The Israeli buyers, Astral Hotels founders Asher Gabay and Benny Zerah, haven't said what exactly they would build or when they would start. But here's a look at other plans for the south Strip that have come and gone, as outlined in news reports, press releases, property records and planning documents.
London to SkyVue
Around early 2001, developer Howard Bulloch and partners unveiled plans for the 77-acre World Port Resorts, a London-themed casino project across from Mandalay Bay. They never built it.
In 2011, when the economy was a mess, Clark County commissioners approved Bulloch's plans for an amusement park with convention and retail space across from Mandalay.
Its centerpiece was to be the 500-foot SkyVue observation wheel with 32 glass-walled gondolas. Bulloch's group forecast millions of visitors per year and said SkyVue — which it previously called the Skyvue Las Vegas Super Wheel — would "become one of the most photographed and recognized landmarks on the Strip."
But financial problems mounted and construction of the wheel stalled in 2012. Today, the partially built project sits untouched, save for some graffiti.
Bulloch put the site up for sale in 2015, along with other property he
owns on the south Strip, but the parcels haven't sold.
Pollyanna
During the wild real estate bubble of the mid-2000s, the Pollyanna Motel's landlord set out to develop a 26-story condo tower on the site, just south of Russell Road.
But he never built it and lost the land to foreclosure as the market tumbled.
Todd Roth of Florida, through his company Metropolitan Land Development, bought the 1.76-acre property in 2004 for about $18.3 million. A few days later, New Jersey lender Kennedy Funding announced it had financed the deal on a few days' notice.
"There are no 'bad' years in Las Vegas, as evidenced by sure, steady growth and a healthy, ongoing construction market," the announcement said.
Amid fast-rising property values, Roth reached a deal in 2005 to sell the site for a jaw-dropping $65 million, but the deal fell through, court records show.
The land was seized through foreclosure in 2008 and remains empty.
Paramount
Also during the bubble, Florida developer Daniel Kodsi laid out plans for a two-tower casino project on the south Strip. But he, too, never built it and lost the site to foreclosure.
Kodsi bought 10.7 acres for almost $66 million and filed plans to build a resort called the Paramount. The project – on the former Klondike hotel site – was slated to have 1,800 hotel and condo-hotel rooms, along with restaurants, bars and a theater.
"We're looking to bring in something that has been successful on the Strip and … give it our own twist," Kodsi said in 2006.
But the project stalled by early 2008, and months later, Kodsi said he was "putting out feelers" to find possible buyers.
In the end, he lost half of the project site to foreclosure that year and the other half in 2009, when the market was crashing, property records show.
Half of the Paramount site is still vacant but the other half is occupied by a Harley-Davidson motorcycle dealership that opened in 2014, the first new project to actually get built down there in years.
Who knew? On the famed Las Vegas Boulevard, hogs can beat out hotels.
Contact Eli Segall at esegall@reviewjournal.com or 702-383-0342. Follow @eli_segall on Twitter.
Related
Remembering past icons south of the Las Vegas Strip — PHOTOS