South Strip stays alive as 1 project stalls, another plot sells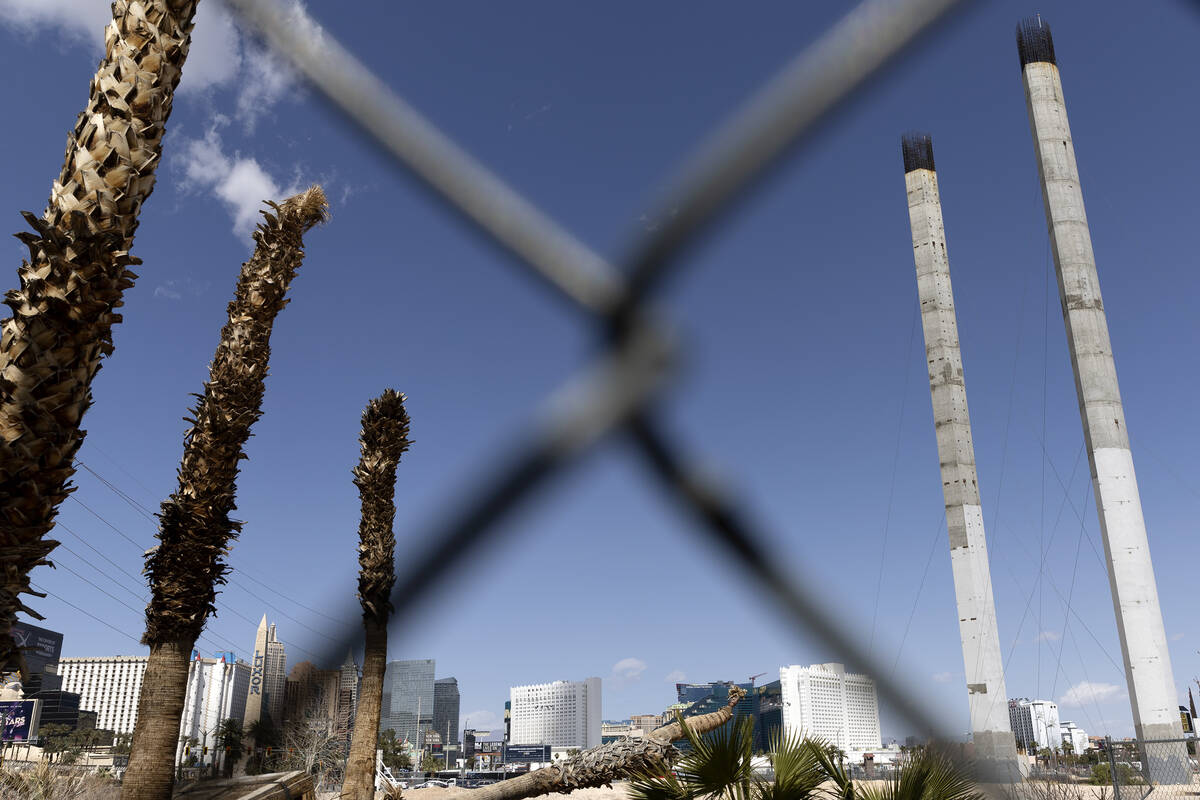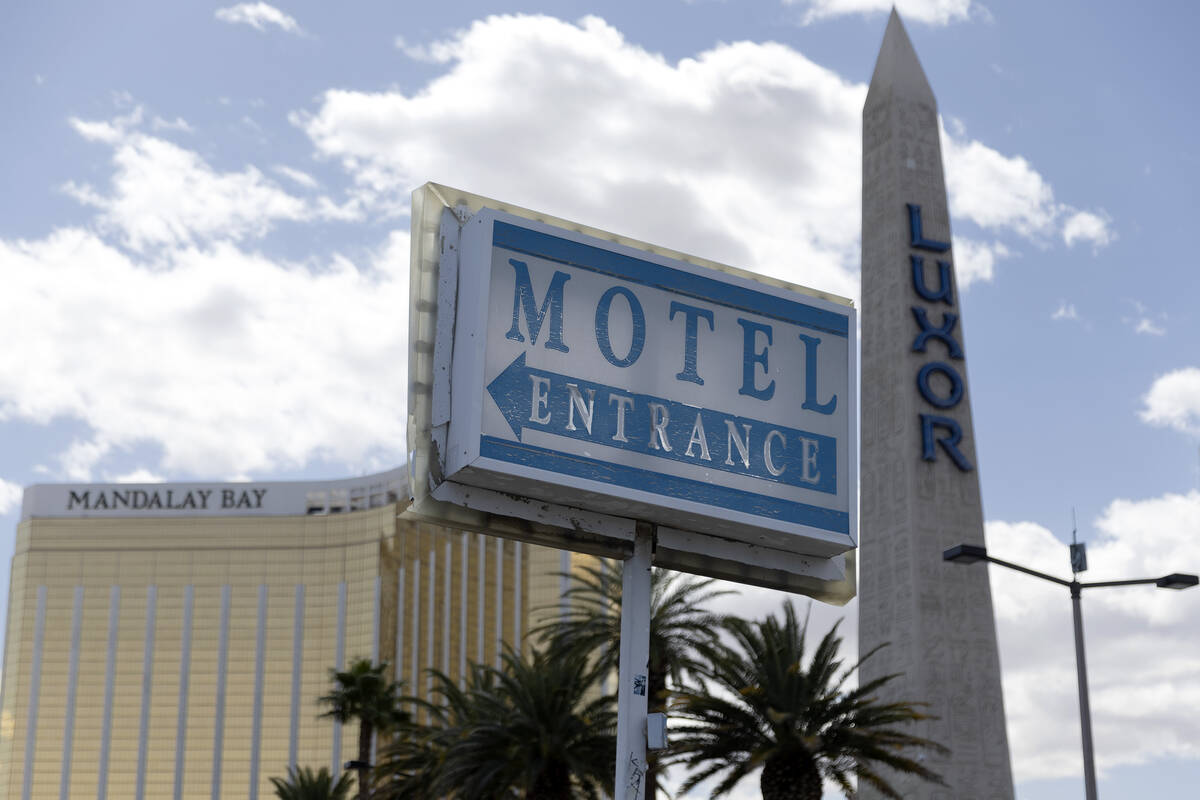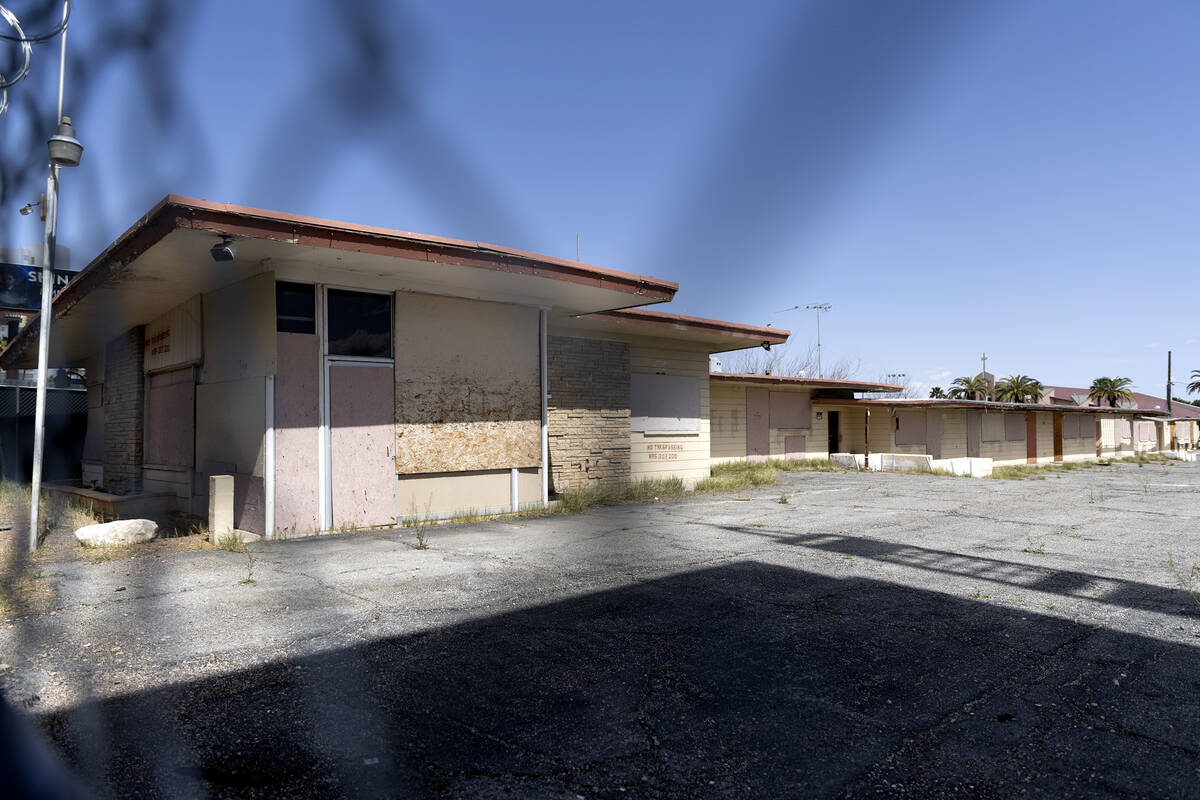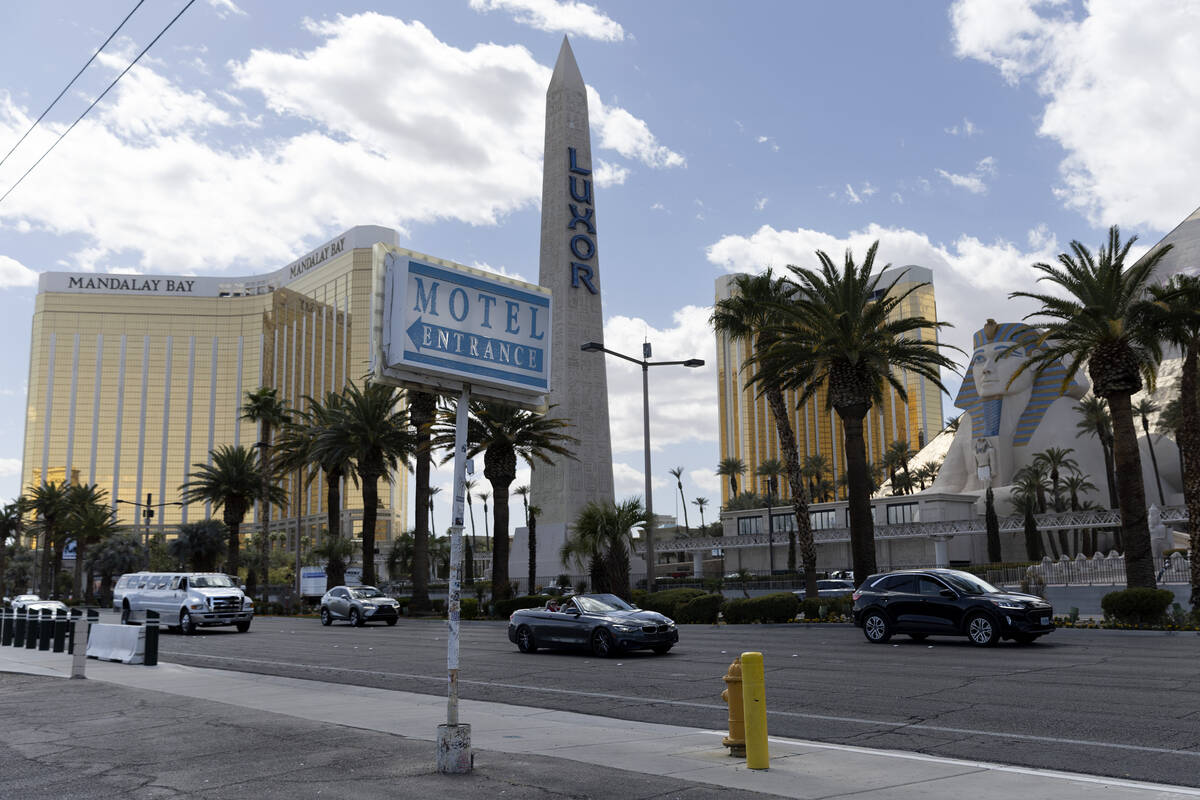 Las Vegas Boulevard is known for its towering, glitzy casinos and tourist-choked sidewalks — but the south edge of the corridor is, well, a bit quieter.
Massive resorts including Mandalay Bay and Luxor line one side of the street, but the other side includes some low-slung motel buildings, a boarded-up tavern and a never-finished Ferris wheel project.
Still, as we saw this past week, this slice of the corridor remains in flux.
On Monday, Dream Las Vegas developer Bill Shopoff told the Review-Journal that construction work had "fully stopped" on the hotel-casino project, as the owners' stalled financing plans left them owing tens of millions of dollars.
Construction "will restart once the terms of the financing are finalized," he said.
Then on Thursday, a judge approved the sale of the boarded-up former White Sands Motel property, across from the Luxor, to a North Dakota tribal nation for $10.25 million.
The buyer, the Three Affiliated Tribes of the Fort Berthold Indian Reservation, already owns nearly 22 acres nearby but hasn't said what it will do with its assemblage.
Different directions
Like many areas of Southern Nevada, the south Strip has seen big real estate plans come and go over the years. In true Vegas fashion, investors have by no means stopped buying real estate there — and also in true Vegas fashion, it's anyone's guess what the area will look like in the years ahead.
The tribal group, also known as Mandan, Hidatsa and Arikara Nation, owns the 4 Bears casino in North Dakota. It started buying land in Las Vegas in summer 2020, when it purchased an 8.7-acre lot just east of the former Route 91 Harvest festival site for $12 million through a bankruptcy case.
It then acquired most of the 15-acre former Route 91 site for nearly $93 million late last year. The long-shuttered former White Sands property — a narrow, 1.1-acre plot — is surrounded on three sides by that site.
MHA Nation Chairman Mark Fox declined to comment this week on its latest purchase, saying the sales process wasn't complete yet.
Dream, meanwhile, broke ground last summer. The 531-room resort on Las Vegas Boulevard just south of Russell Road would offer a smaller, boutique-style experience in a corridor dominated by hotel-casinos with thousands of rooms apiece.
Shopoff, founder of Shopoff Realty Investments, said Dream is slated to cost $550 million to $575 million. He also said he owes approximately $25 million to $30 million for work on the resort.
Dream's lead contractor, McCarthy Building Companies, and several subcontractors on the project recently filed lien notices, Clark County records show.
Shopoff, who is developing the resort with David Daneshforooz, CEO of real estate firm Contour, said his group had a term sheet from a lender last summer. But he indicated that closing the deal has taken longer than expected.
He pointed to last year's interest rate hikes by the Federal Reserve — moves that raised borrowing costs in a bid to fight inflation — and recent turmoil in the banking industry.
Shopoff figured his team is two to four weeks from completing its financing "to get this project back on track."
Signs of life
Overall, the quiet side of the south Strip is by no means dead. It includes some retail space, a wedding chapel and two sizable projects that opened over the past decade: a Harley-Davidson motorcycle dealership in 2014 and the Pinball Hall of Fame arcade in 2021.
But it also includes the boarded-up former Laughing Jackalope tavern; the run-down former White Sands, which closed around 2008 and boasts a history of vandalism, vagrants and feral cats; and the remains of SkyVue, a failed observation-wheel project that for years has consisted of little more than two giant concrete columns sticking out of the ground.
This stretch of the Strip is a long way from resembling busier sections of Las Vegas Boulevard. And for now, its immediate future remains, more or less, a guessing game.
Contact Eli Segall at esegall@reviewjournal.com or 702-383-0342. Follow @eli_segall on Twitter.