Venue Las Vegas in downtown area goes up for sale
November 10, 2017 - 5:13 pm
Updated November 10, 2017 - 7:15 pm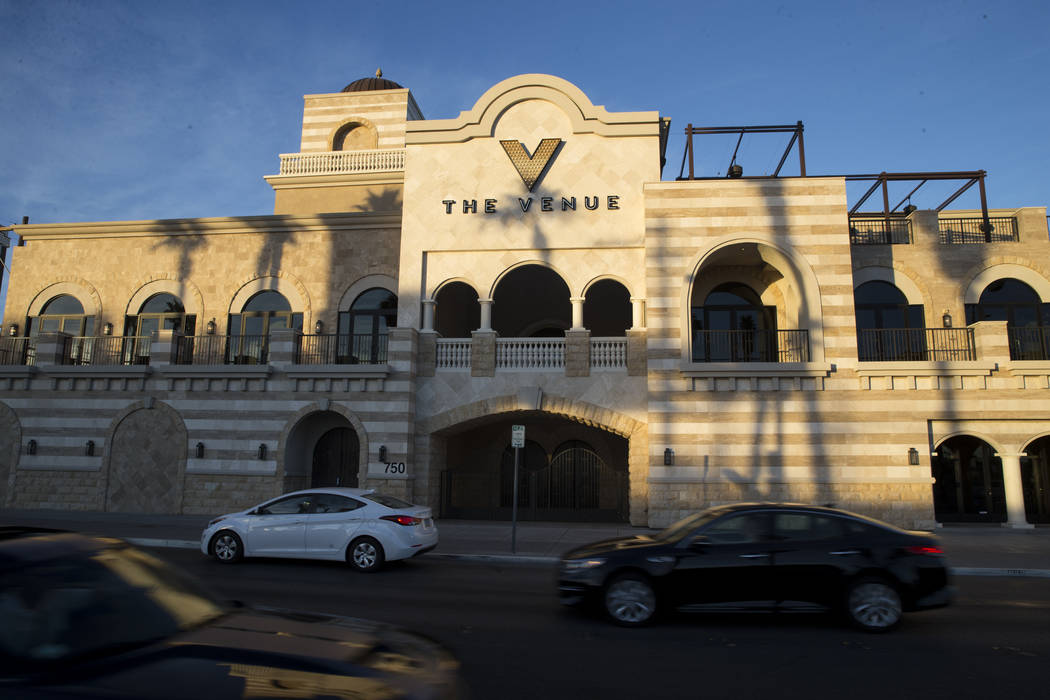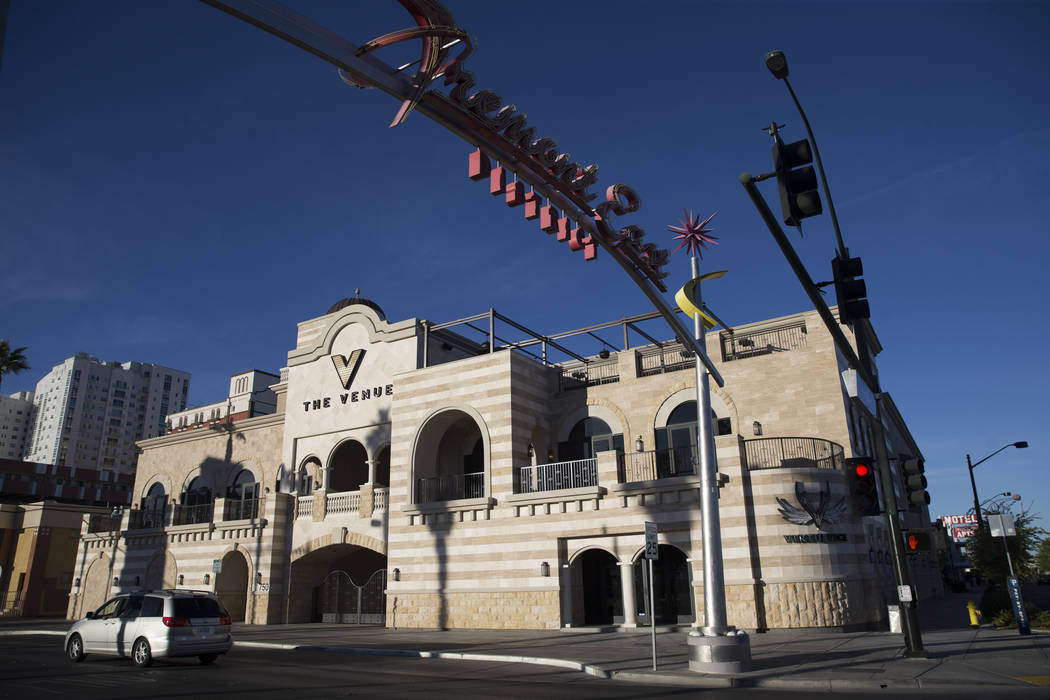 Victor Perrillo bought property downtown just as the economy was cratering and sat on it for years. But in the summer of 2014, with Zappos boss Tony Hsieh pumping money into the neighborhood, he held a groundbreaking.
The project was Venue Las Vegas, a facility for concerts, weddings and other events. With other investments being made in the neighborhood, Perrillo declared, it was "the perfect time" to build the project.
"We began to feel a strong sense of community pride and a commitment to make downtown a success, and we wanted to be a part of it," an executive said at the time.
Fast forward three years, and Perrillo is now trying to unload his business and his building.
The Venue, at 750 Fremont St., was listed for sale on Oct. 31. The $18.9 million asking price includes the events business and its three-level, 40,000-square-foot building, said listing broker Mounir Bousaid of First Choice Business Brokers.
Perrillo, founder of The Venues Group, operates a similar facility in Scottsdale, Arizona, and Bousaid said he's trying to sell that one, too, for $12.9 million.
According to Bousaid, Perrillo has decided to go in a different direction with his career but hasn't disclosed his next move.
As someone who goes to the Fremont Street area maybe once a month for dinner, plus other visits in daylight hours to work on stories, I've never had the sense, looking from the outside, that the Venue was bustling with activity. Bousaid said he didn't have a schedule of events but described the building as "very underutilized."
Calls and emails to the Venue Las Vegas and the Venue Scottsdale, seeking comment from Perrillo, were not returned.
Hsieh's Downtown Project has been the driving force behind the Fremont Street area's attempted revival – that is, east of the canopy-covered casino corridor. Starting with a $350 million pot of money in 2012, he's invested in restaurants, retail, tech startups and real estate.
DTP bought property all over the neighborhood, and its ground-up projects include the Downtown Container Park retail complex, which opened in 2013, and the Fremont9 apartment building, under construction next to Atomic Liquors.
Hsieh also had a hand in the Venue, issuing a $14 million construction loan for the project.
Downtown Project "feels it would be inappropriate to comment" on Perrillo's sales effort but said the developer is "current" on his loan, according to a statement from Downtown Project PR rep Megan Fazio of Neon Public Relations.
The Las Vegas City Council approved plans for the Venue almost exactly 10 years ago, on Nov. 21, 2007. Perrillo bought the project site, at Fremont and Eighth streets, in February 2008. The facility held its first event in 2015.
He wasn't the first person to draw up plans for the site.
In 2006, amid the frenzy of the real estate bubble, E! Entertainment Television founder Alan Mruvka wanted to build a 55-story mixed-use tower there, along with a 20-story mixed-use tower across Eighth Street. At one point, he planned to connect the high-rises with a sky-bridge, city records show.
Mruvka said on Thursday that he saw a lot of potential downtown and that he loves Las Vegas, adding that he used to visit here almost every week.
He described his project as "ambitious" and "beautiful." As for why he didn't build it, he cited worries about crime but also pinned blame on the economic meltdown, saying he "can't control the economy."
He never bought the project sites and bailed on his planned towers in 2007. The project was one of numerous bubble-era high-rise proposals in Las Vegas that never came out of the ground.
"It was a worldwide crash," he said.
Contact Eli Segall at esegall@reviewjournal.com or 702-383-0342. Follow @eli_segall on Twitter.