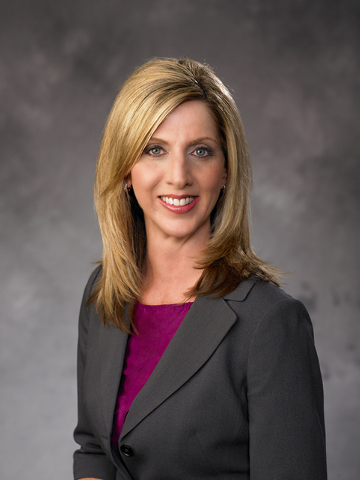 Southern Nevada's credit freeze is thawing, and that means better times for small businesses that need financing.
It's also a boost for the region's economy, because smaller companies employ most of the local workforce and help spur spending in every industry.
"If small businesses can grow and expand, they're going to hire new employees, and buy more goods and services to support other companies," said Tyler Olson, an underwriter of U.S. Small Business Administration loans for Nevada State Bank. "It's a positive thing. It helps us get money flowing through the economy."
Added Cal Regan, a senior vice president and SBA manager with Meadows Bank: "If the SBA is lending and small businesses are growing, that's ultimately going to create jobs and drive the unemployment rate down."
But getting a loan isn't a sure thing. Some types of businesses are just likelier to land financing. Plus, some business owners are more prepared for the application process.
Still, there hasn't been a better time to apply in years, given looser SBA requirements and steeper competition among banks who want new business.
To understand how to take advantage of the easier times, look first at how much small-business borrowing has picked up, and why.
Complete turnaround
There's definitely demand among small companies for loans — and banks are increasingly interested in meeting that need.
It's a far cry from the depths of the recession, when financing "almost came to a complete halt," said Carolyn Crockett, senior vice president and SBA manager for Nevada State Bank. "A lot of people didn't qualify, and the ones who did were too scared to take on any additional debt."
Things are different today.
Nevada State Bank approved 170 small-businesses loans for a total of $25 million in the first quarter. About 20 percent of that business was SBA financing. That was up from 135 loans for $22 million — 10 percent of it SBA lending — in the first quarter of 2013.
"We're in the business of lending. That's how we stay alive," Crockett said. "So we're certainly glad to see that ticking up."
At Bank of Nevada, SBA lending for business real estate purchases is on track for its best year in three years, CEO Bruce Hendricks said.
But the lending renaissance isn't equal in every sector.
Medical practices and small manufacturers are especially interested these days in real estate funding for expansion, Hendricks said.
Quick-serve restaurant franchises are hot on the lending trail, as are day care chains, Regan said. He said he's also seen a noticeable uptick in loan applications for equipment purchases among small manufacturers that make construction materials.
"That shows building is slowly coming back, and people are starting to expand again," he said.
That's the case in particular with smaller service businesses that weathered the recession and now see an opportunity to remodel or add to their space. Think of the hair salon that sits next to an abandoned suite in a strip mall.
"The people who survived now have the ability to service a greater market share. They learned to operate lean, and now they feel comfortable investing in expansion," Olson said. "I think the customers are there."
It can still be tough for a startup business to get financed, mostly because a new company doesn't have a proven track record showing that its concept works, Regan said. Credit is also just tougher to come by for anybody than it was before the downturn.
All that said, it's easier in general for virtually any kind of business to get money today than it was in 2009 or 2010.
"Banks — especially big banks — have so much liquidity now. They're being really aggressive in marketing small-business loans," Regan said.
Meadows Bank, for example, is waiving loan-packaging fees, which can cost as much as $2,500, on applications submitted by veteran-owned businesses.
Plus, the SBA is waiving its loan-guarantee fees, which can cost as much as 2 percent of what's borrowed — or $2,000 on a $100,000 loan.
What's more, starting April 21, the administration loosened two key rules. It has eliminated liquidity requirements that prevented owners with a good amount of cash from borrowing — a measure that kept away "good customers who could pay you back," said Bill Oakley, senior vice president and real estate manager at Bank of Nevada.
And the administration got rid of its nine-month rule, which stated that business owners taking out real estate loans could go back only nine months to borrow for costs including building design and engineering. Now, the look-back window is unlimited, Crockett said.
She added that Nevada State Bank hopes the new rules will allow more borrowers to get SBA loans. Bank officals will also look at refinancing current conventional business loans into SBA products.
tips and advice
Meanwhile, if you're a business owner looking to cash in on available funding and perks, bankers recommend following a few simple rules.
Before you approach any bank with a loan, flesh out a case for your financing.
Especially for startups or companies less than 2 years old, banks want to see an owner with experience in the industry in which she's launching, as well as demonstrated management experience, Crockett said.
You also need a "viable" business plan that "makes sense and has some attainable and realistic financial projections," she said.
Added Regan: "The biggest thing is to understand the financials of your business, and to be able to answer questions on trends in sales, gross profit and expenses."
And make sure you can account for the "what-ifs," Olson said. You might assume your business will perform well, but underwriters will want to know that you've thought out how you'll survive if revenue comes in below forecasts.
Expect to have some skin in the game, too: Banks want to see business owners invest 20 percent to 30 percent of their own money in the project.
It's important to have secondary support as well, either in the form of a second household income or collateral such as home equity or cars.
And don't even think about launching if you don't have a nest egg.
"If you're the only income earner in your family, make sure you save enough money to pay your bills until your startup can make money to cover your costs plus the costs of the business," Regan said.
As with any loan, credit history is also key, because how you manage debt in your personal life can be a good indicator of how you handle it in your business. And this is where things get tricky in Southern Nevada, with its bumper crop of residents who've experienced long-term joblessness or mortgage delinquency.
Having a short sale or foreclosure on your record doesn't disqualify you from borrowing for your business, but you will need to explain the situation. If you lost your job, and that kept you from paying your home loan — if you can prove true financial hardship — you may be OK, especially if a foreclosure is your only credit blemish, Crockett said. But if you had the ability to pay your mortgage and still walked away strategically because you thought you'd never regain the equity you lost, it'll be harder for you to qualify for a business loan.
Regardless of your business type or financial history, it ultimately pays to be as thoughtful as possible before meeting with a lender.
"Just be prepared when you go and talk to your banker," Crockett said. "Whether you're an existing business with historical financial information or a startup with a business plan, put some thought into your projections."
Contact reporter Jennifer Robison at jrobison@reviewjournal.com or 702-380-4512. Follow @J_Robison1 on Twitter.