Caesars may be closer to joining operating unit in bankruptcy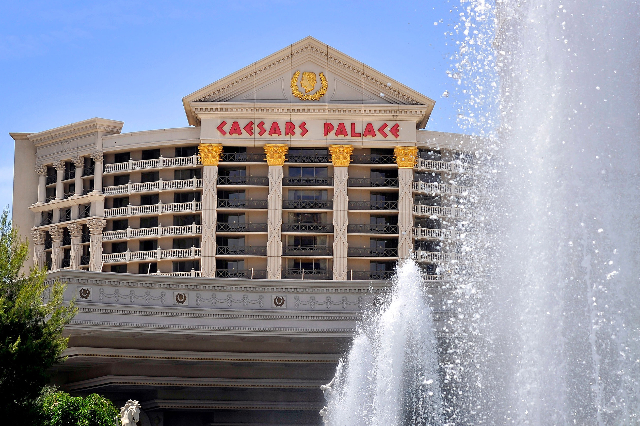 CHICAGO — Caesars Entertainment Corp. may be closer to joining its operating unit in bankruptcy after a federal judge refused to protect the casino company from creditor lawsuits seeking up to $11 billion, sending its stock plummeting.
U.S. Bankruptcy Judge Benjamin Goldgar in Chicago denied a Caesars request to stay four lawsuits by hedge fund creditors who are owed billions of dollars by Caesars' operating unit, Caesars Entertainment Operating Co. Inc.
The operating unit filed for Chapter 11 bankruptcy this year, and the hedge funds allege Caesars guaranteed its debts. Caesars has said the lawsuits are without merit.
Caesars and its private equity backers Apollo Global Management LLC and TPG Capital said staying those lawsuits was critical to reaching a consensual overhaul of the operating unit's $18 billion in debt.
Caesars has said it could face judgments in the coming weeks that could force it into bankruptcy.
"There is now the potential that this bankruptcy can get very litigious, complex and long," said David Tawill, president of the Maglan Capital hedge fund.
Shares of Caesars ended down $3.26, or 40.65 percent, at $4.76, after trading was briefly halted. Volume was nearly 13 million shares, about 10 times normal volume.
Creditors, including affiliates of Centerbridge Partners, Oaktree Capital Management and Appaloosa Management, have argued that their cases in New York and Delaware are necessary to determine if the operating unit's debts are guaranteed by Caesars.
Caesars, formed through the 2008 buyout of Harrah's Entertainment, has been shuffling casinos and resort properties within the company's corporate family as it struggled with unsustainable debt and mounting losses.
Creditors allege that the best assets, such as The Linq Hotel on the Strip, have been moved beyond their reach into affiliates for the benefit of Apollo and TPG.
Shares of one of those affiliates, Caesars Acquisition Co, ended down 13 percent at $6.73 on Nasdaq.
Caesars has said the operating unit received fair compensation for the asset transfers, and Caesars has supported a review of the deals by an independent examiner.
In addition, Caesars plans to contribute up to $1.5 billion to support the proposed restructuring of its operating unit, which anticipates emerging from Chapter 11 as a casino operator and a separate property company.
The proposed restructuring has the support of the operating unit's first-lien noteholders.
In a statement released after the ruling, Caesars spokesman Stephen Cohen said, "We believe our defenses in the New York litigation are strong, and will continue to contest those cases vigorously. The bankruptcy court's ruling was a technical interpretation of bankruptcy law and did not address in any way the merits of the New York litigation."
A source close to Caesars, but not authorized to talk on the company's behalf, said the decision concerning placing the entire company into bankruptcy won't be made until after a New York judge rules on one of the lawsuits.
Caesars Entertainment has a gaming industry-high $22.8 billion in long-term debt, of which $18.4 billion is attached to Caesars Entertainment Operating Co. Through bankruptcy, Caesars hopes to eliminate almost $10 billion of the division's debt and convert CEOC into a real estate investment trust.
In January, Caesars struck agreements with more than 80 percent of its largest lenders to place CEOC into a planned Chapter 11 bankruptcy reorganization. The division controls Caesars Palace, Caesars Atlantic City, Harrah's Reno and more than a dozen regional properties.
Earlier this week, Caesars' shares rose more than 20 percent after the operating unit said a "significant" number of second-lien noteholders also joined the restructuring plan.
Review-Journal writer Howard Stutz contributed to this report.