Calendar quirk spurs strongest passenger growth at McCarran since '12
January 30, 2014 - 10:06 pm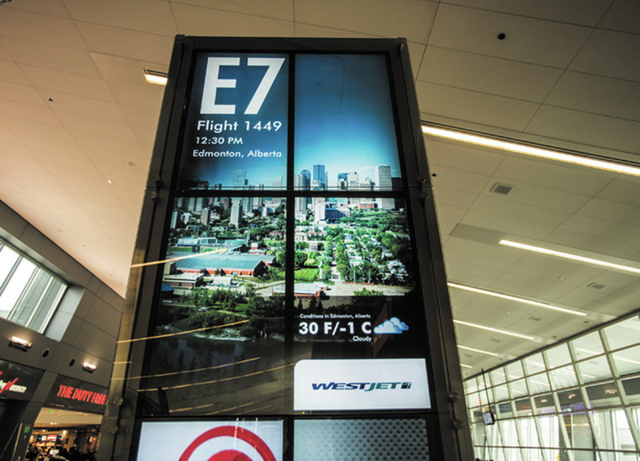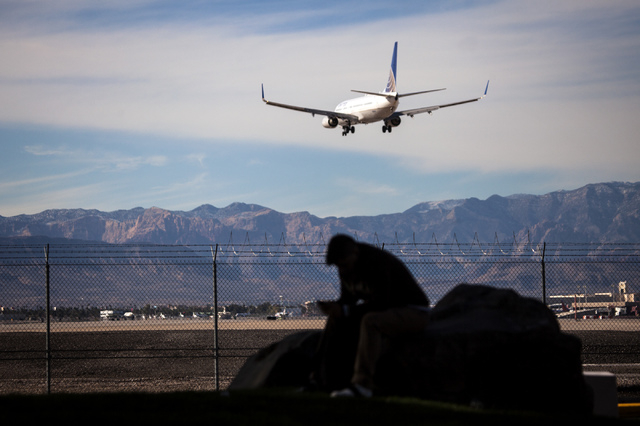 A quirk in the calendar propelled the strongest passenger growth at McCarran International Airport in nearly two years.
The monthly report released Thursday by the Clark County Aviation Department counted 3.3 million people arriving at or departing McCarran during December, up 4.1 percent from the same month in 2012.
That was the highest rate since the 6.6 percent jump in February 2012, which was aided by the extra day of the leap year.
This time, an usually late Thanksgiving pushed a lot of go-back-home travel into early December, affecting industrywide results.
Southwest Airlines, McCarran's busiest carrier, had a 3.2 percent passenger drop systemwide in November followed by an 8.1 percent rise in December; Las Vegas-based Allegiant Air was down 0.1 percent in November and up 11.9 percent in December.
However, McCarran still picked up the pace compared with the recent past when combining the two months, showing 2 percent growth compared with 2012.
December's results flipped the predominant recent pattern of foreign airlines' flier counts growing faster than those of their domestic counterparts.
During the month, domestic flier count was up 4.4 percent compared with 0.8 percent for foreign carriers. For the year, domestic carriers' flier count was up 0.1 percent compared with 3.4 percent for foreign carriers.
The passenger count for the commonly owned and managed Southwest and AirTran rose 5.6 percent during the month. AirTran accounts for only 2 percent of the total passengers and the brand will disappear by year's end, Southwest executives say.
The flier count for the new No. 2 carrier, the combined American and US Airways, dropped 0.9 percent, as both legacy American and US Airways flew fewer people. The two completed their merger in December, but still operate under as separate brands. They have started to rework their schedules to mesh with each other and to reflect new service priorities.
Third-place Delta's flier count jumped 15.2 percent, reflecting the calendar shift and the elimination of many flights on regional jets operated by contract carriers. Those passengers were shifted to the mainline fleet.
Other big gainers included discounter Spirit at 26.5 percent and Virgin America at 28 percent. The downside included Frontier at 23.7 percent and JetBlue at 14.7 percent.
Results for cross-border carriers were mixed. AeroMexico's flier count rose 38 percent with an expanded schedule; direct competitor Volaris' flier count fell 34 percent. A third Mexican carrier, Interjet, more than tripled its passenger count although it remains much smaller than the other two.
The flier count for Canada's WestJet rose 6.7 percent to make it the first foreign airline to carry 1 million passengers in one year through McCarran. Air Canada slipped 0.7 percent.
The duel over the Atlantic went in British Airways' favor as it boosted its count 16 percent. Rival Virgin Atlantic's flier count dipped 22.8 percent. Virgin Atlantic, now 49 percent owned by Delta, has cut its winter schedule compared with last year.
Three of the four helicopter sightseeing companies carried more people than in 2012. Only Heli USA, now operating in Chapter 11 bankruptcy, had a drop in business.
Contact reporter Tim O'Reiley at toreiley@reviewjournal.com or at 702-387-5290.