Calida Group developing skilled-nursing center
October 17, 2016 - 4:55 pm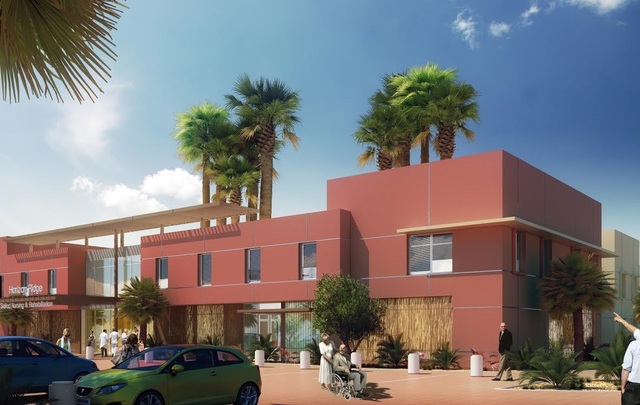 One of the biggest apartment developers in Las Vegas is venturing into the health care industry.
The Calida Group is developing a two-story, 65,000 square-foot, skilled-nursing center at 2855 W. Horizon Ridge Parkway near Coronado Center Drive in Henderson.
It expects to finish the 121-bed facility by next summer. Generations Healthcare, based in Southern California, will lease and operate the facility, Calida general counsel Jared Weinstock said.
Generations operates 20 locations, all in California, according to its website. A call seeking comment on the Henderson project was not immediately returned Monday.
Calida has been one of the busiest apartment developers in the valley amid a surge of new projects from multifamily housing investors. Its current projects include the 124-unit Constellation, off Charleston Boulevard and Town Center Drive in Summerlin, and the 466-unit Elysian West, near Tropicana Avenue just west of the 215 Beltway.
The company, led by co-founders Doug Eisner and Eric Cohen, now has plans for up to six "senior rehabilitation facilities" in the valley, according to a statement.
Calida expects to break ground on another one, in Summerlin, early next year, Weinstock said.