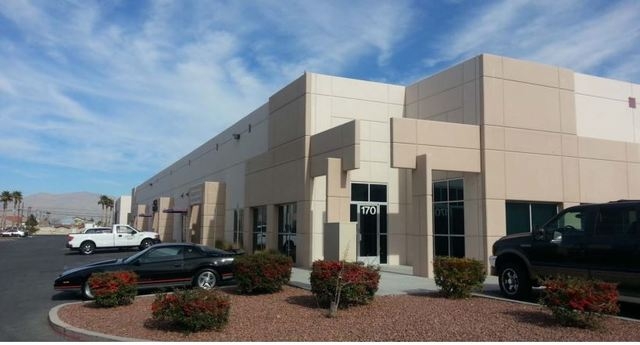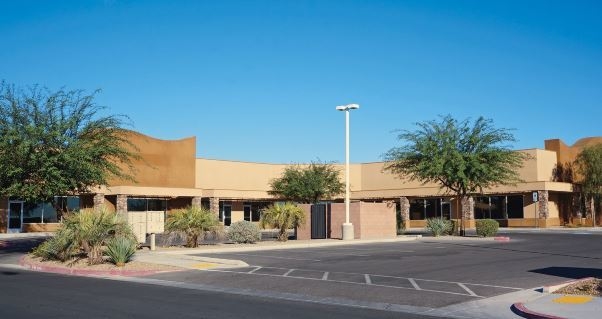 Asking prices are up, and some of Southern Nevada's best commercial deals are picked over.
But that isn't stopping a California investor's local buying binge.
MCA Realty, launched in 2011 to build a portfolio of properties in Las Vegas, Phoenix, Southern California and Texas, boosted its local portfolio with three recent deals.
The company has added 162,000 square feet to its existing 310,000-square-foot local portfolio, pushing its Las Vegas total to just under half a million square feet.
MCA executives say the buys are part of a plan to stay aggressive in a tightening market.
"Quality product is becoming increasingly limited in Las Vegas as the market recovers," MCA principal Tyler Mattox said. "In order to compete, buyers need to be strategic, work quickly and build strong brokerage partnerships to secure the most valuable investment opportunities."
For MCA, those opportunities most recently included Lamb Technology Center, a 114,782-square-foot industrial property at 2725-2797 N. Lamb Blvd.; a 27,227-square-foot industrial business park at 2475 W. Cheyenne Ave.; and the 20,000-square-foot Patrick Business Center office building at 3915 E. Patrick Lane.
The company spent $7.3 million to buy the properties. That was on top of $13 million it spent in 2013 to buy five other local business parks and buildings. Southern Nevada is now home to eight of MCA's 19 properties. The company also has six properties in Southern California, three in Texas and two in Arizona.
Its other local holdings include Civic Center Corporate Park, an 86,216-square-foot complex at 3848-3908 Civic Center Drive bought for $5 million in October, and the 45,905-square-foot Gowan Business Park at 2277 W. Gowan Road, which the company bought from a bank for $1.1 million in cash in September.
"We have been fortunate to achieve high occupancy rates in our current portfolio through strong leasing activity," Mattox said, "and we continue to work with our brokerage partners to seek available opportunities with strong income characteristics."
Kevin Higgins and Garrett Toft of Voit Real Estate Services and Brian Riffel of Colliers International worked with MCA on the Lamb Technology Center deal. Chris Beets of Newmark Grubb Knight Frank helped on the Cheyenne buy, while Danielle Steffen and Amy Ogden of Cushman &Wakefield assisted with the Patrick purchase.
■ An out-of-state partnership has purchased a chunk of residential land in northeast Las Vegas.
Arizona real estate investment firm Randall Martin joined with Connecticut-based Soundview Real Estate Partners to buy 102 lots on 25 acres of partially developed parcels at East Lake Mead Boulevard and Marion Drive in the Las Sendas community.
The group spent $1.97 million on the acreage.
The seller was a joint venture between Rialto Capital, a Lennar Homes subsidiary, and the Federal Deposit Insurance Corp. The two entities developed an agreement in 2010 through which Rialto would acquire a share of distressed assets, collect a fee to manage the properties and help the FDIC recover the costs from failed banks.
"We are investing here because it's a good location for families to live, and we see strong economic indicators in the market that will stimulate demand for housing," Randall Martin President Randy Bury said.
KTGY is the project architect; Taney Engineering is the civil engineer and planning consultant.
Randall Martin specializes in buying raw land for development and sale in the Southwest. Soundview invests in retail, office, light industrial and multifamily real estate nationwide.
■ Local brokers announced several recent sales and leases.
Dan Adamson, director and corporate broker of R.O.I. Commercial Real Estate, represented Keliane in its $925,000 purchase of an office building at 5439 S. Durango Drive.
Kevin Higgins, Garrett Toft, Jennifer Levine and Zac Zaher of Voit Real Estate Services represented landlord The Realty Associates Fund IX in its lease of 21,096 square feet at 950 Pilot Road to Expo New Orleans LLC. Derrol Wynn of Wynn Real Estate represented the tenant in the 65-month, $680,409 deal.
And Cathy Jones, Paul Miachika, Jessica Beall, Roy Fritz and Cash Jordan of Sun Commercial Real Estate represented City National Bank in its $675,000 sale of a 9,068-square-foot office building at 5300 and 5350 W. Charleston Blvd. Nissim Nick Azouz of Realty One represented buyer Daniel Touizer.
■ Tradewinds Construction of Las Vegas has joined the American Buildings Co. network.
The Alabama-based network markets metal building systems for industrial, commercial and institutional sectors. Tradewinds now has access to American Buildings' engineering, technology and products.
Tradewinds will receive new training programs covering metal systems construction, from planning through completion. It also has access to proprietary software for designing, pricing and drawing.
Contact reporter Jennifer Robison at jrobison@reviewjournal.com or 702-380-4512. Follow @J_Robison1 on Twitter.