Candy stores sweet on tourist markets like Las Vegas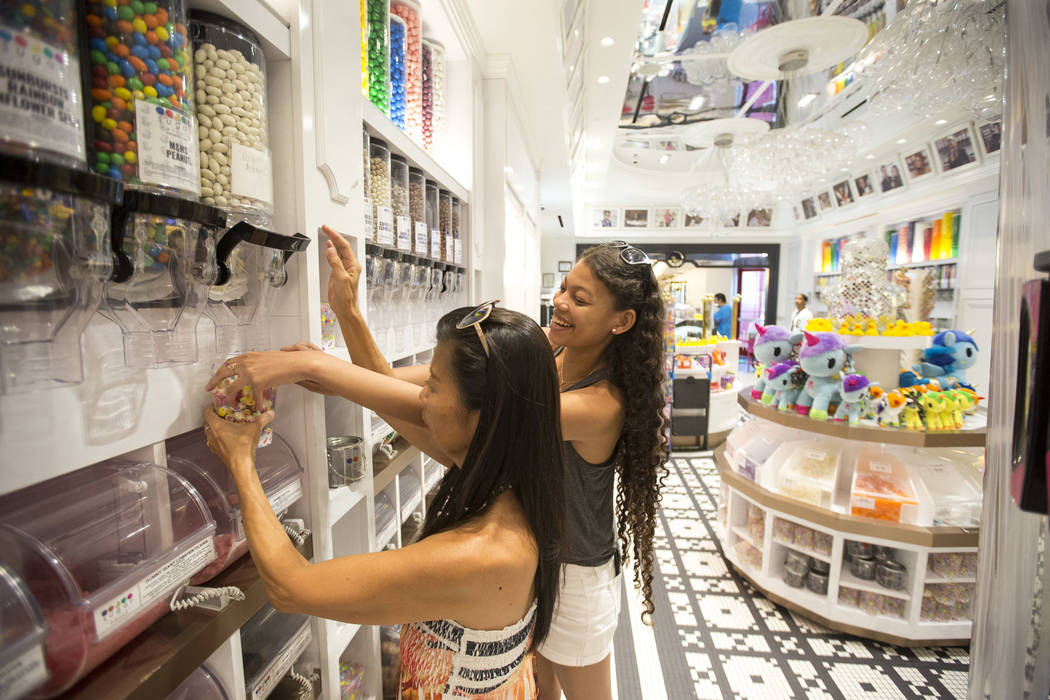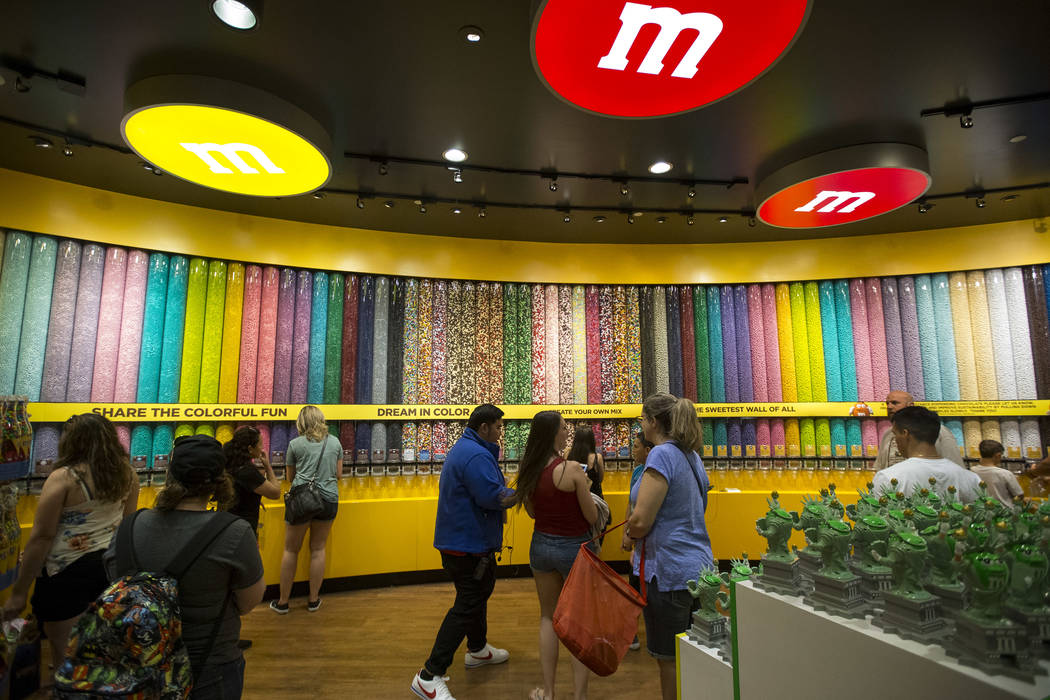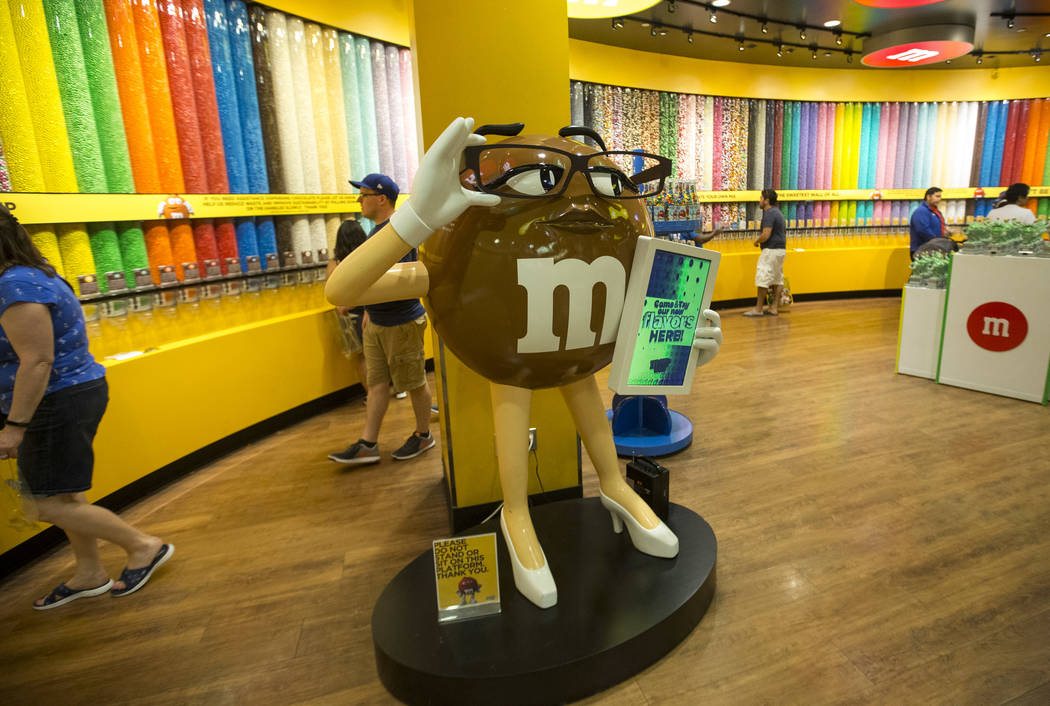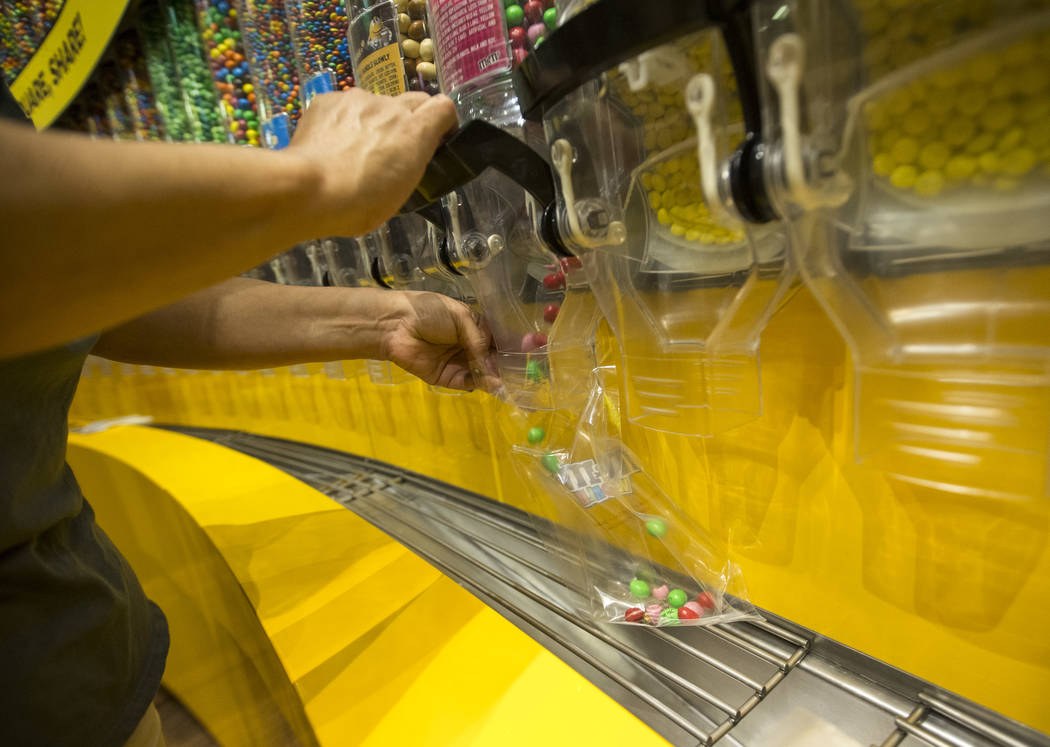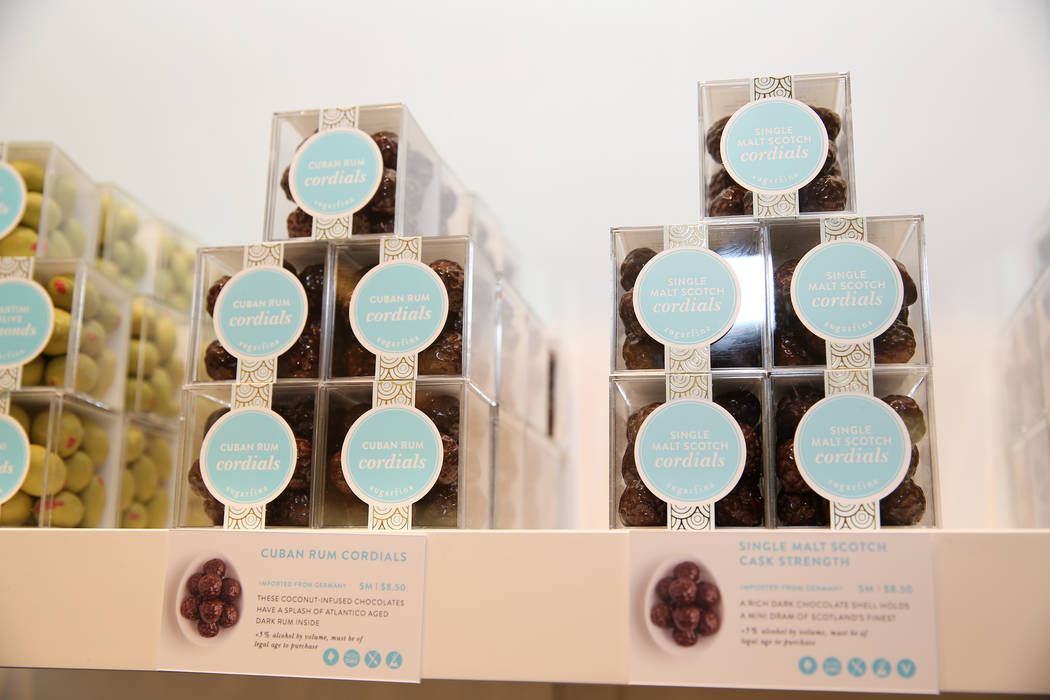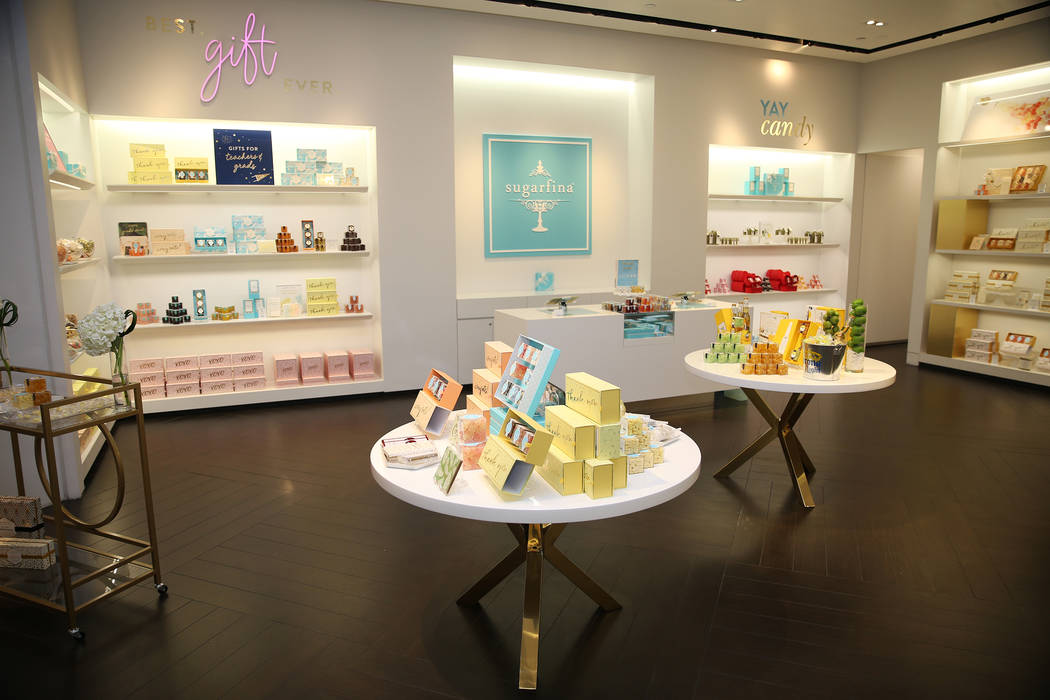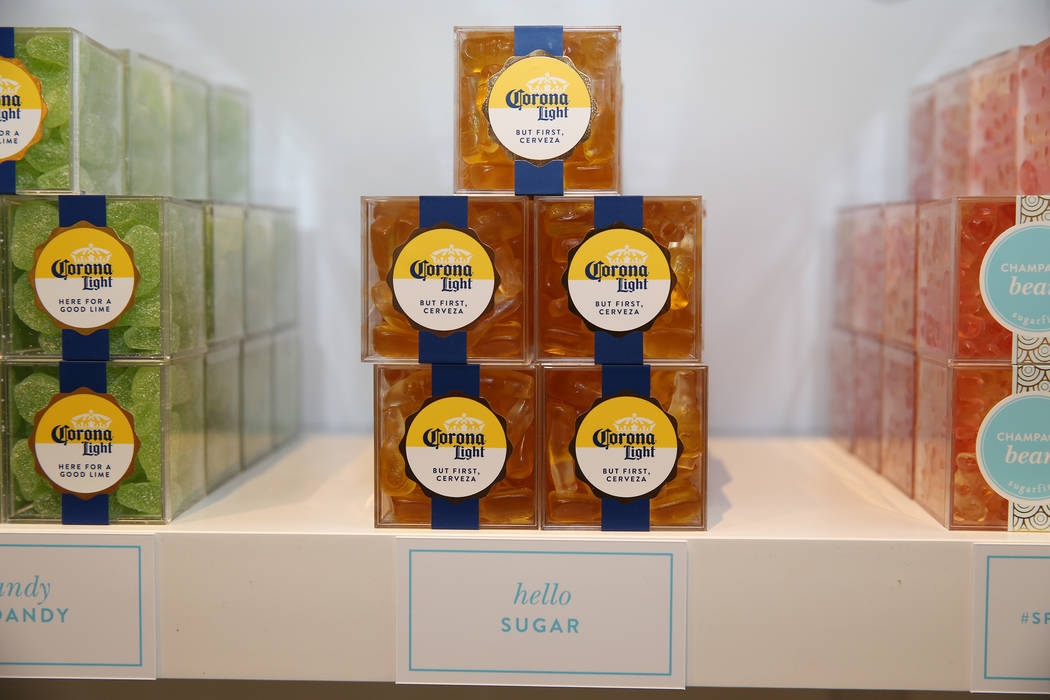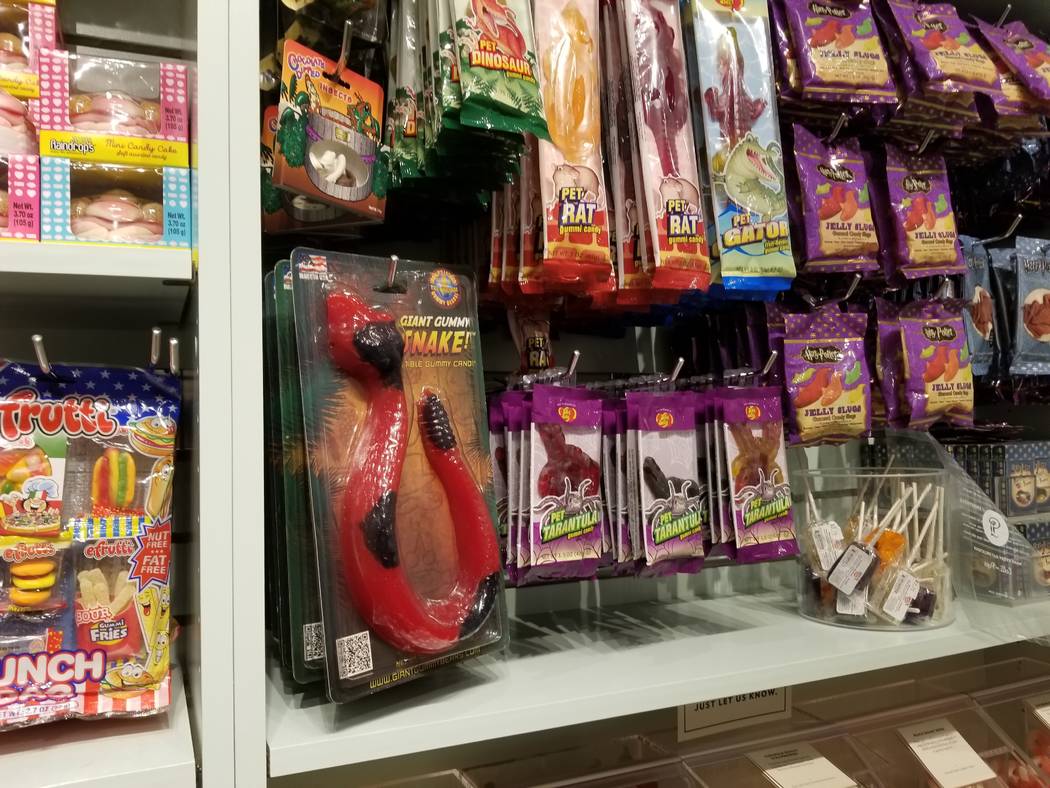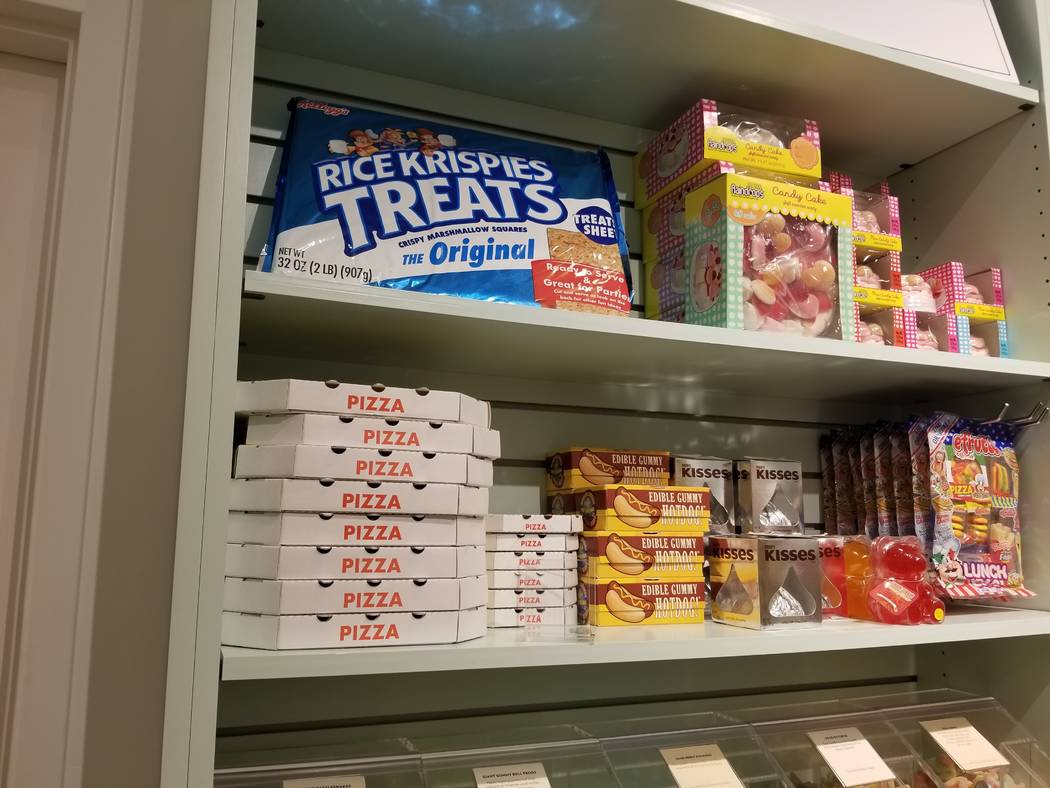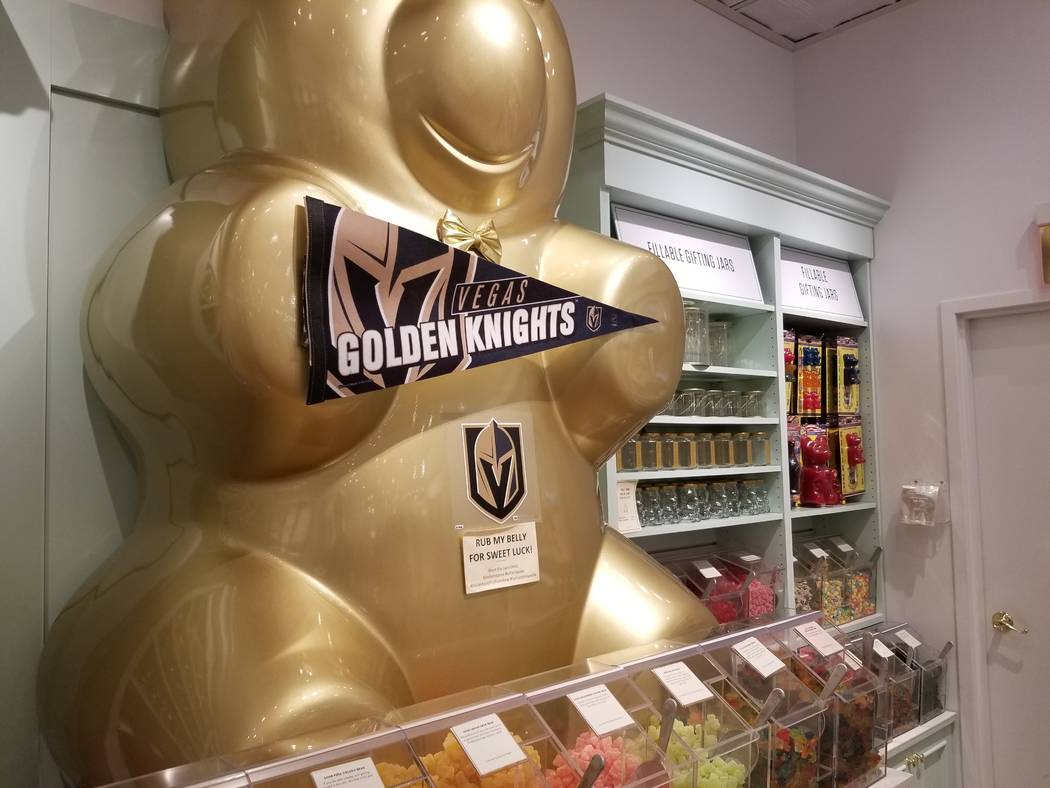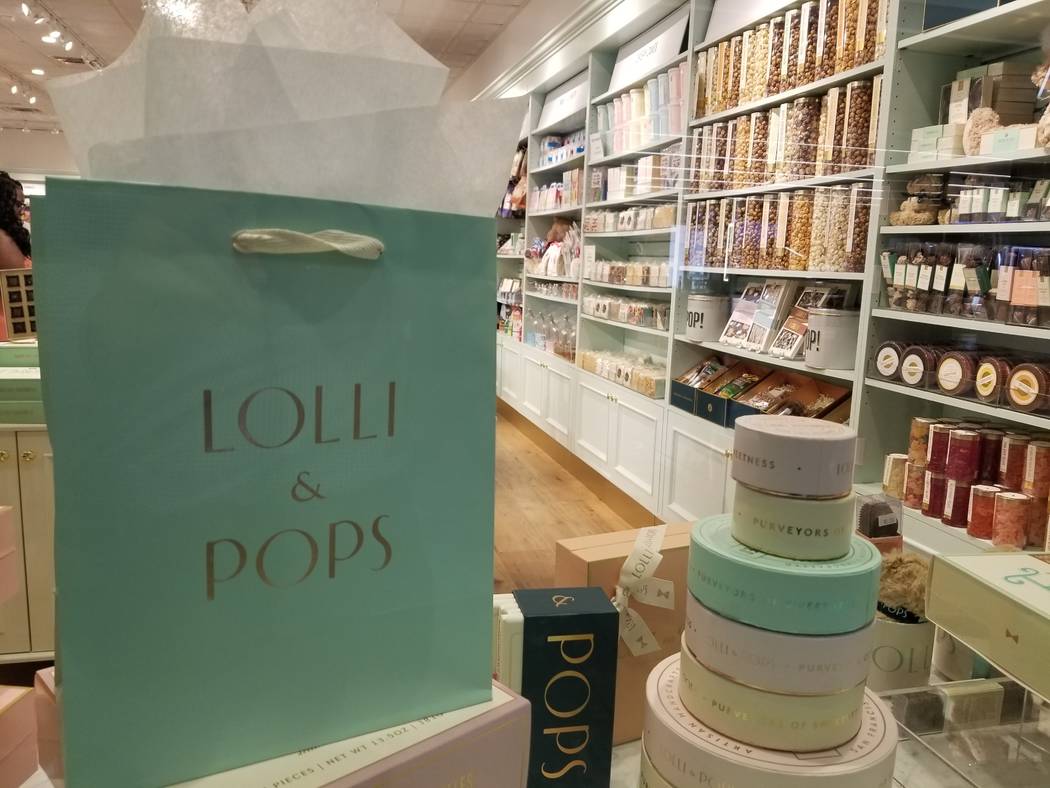 Inside a sweets shop on the Strip, Fernanda Ramiro passed on bags of "Unicorn Farts" cotton candy, boxes of European all-butter fudge and chocolate-coated biscuit sticks from Asia.
Instead, she exited with two stuffed bears, each the size of her palm, that resembled the 5-foot bear statue in the back that drew her into the store in the first place.
"I just love bears," Ramiro said.
The 35-year-old tourist from Mexico might not have bought any actual sugary treats, but she played right into the strategy behind a sudden spate of experiential candy stores to pop up on the Strip: Use colorful designs and a varied inventory to get shoppers to spend.
Wins for retailers, malls
The Lolli & Pops store Ramiro visited is one of at least five experiential sweets shops to open or expected to open on the Strip since January.
Rosie O'Neill, co-founder of the Sugarfina candy boutique, which has a location in Fashion Show, has credited tourist markets such as Las Vegas, Beverly Hills and Hawaii with helping her company's growth since its 2012 start.
"Las Vegas is all about having fun and treating yourself, two things that align perfectly with candy," O'Neill said. "Today's customer loves to have choices. The expansion of candy brands reflects shoppers' desire for something unique and new."
For shopping centers, sugary treats appeal to a wide customer base both young and old, said General Growth Properties' local senior marketing manager Janet LaFevre.
Some of the industry's growth is seen in local employment numbers. State data show the number of confectionery and nut store businesses in Clark County has doubled from a yearly average of about 10 companies in 2002 to a yearly average of about 20 companies in 2017.
The revolving inventory in sweets shops motivates shoppers to return. And the exclusivity of Lolli & Pops and Sugarfina to General Growth Properties-owned locations encourages shoppers to visit the stores while they have the opportunity, LaFevre said.
Social media shares
Many candy shops lure customers with glamorous decor with bright color palettes to match eye-popping candy packaging. And many have large in-store displays, like the Lolli & Pops bear statue. Some have brought back the retro feel for niche shoppers: Employees at Lolli & Pops wear straw boater hats, striped aprons and bow ties.
Something as colorful as a candy store breeds plenty of opportunities for younger shoppers to share photos online and give the store a marketing boost, Las Vegas commercial real estate broker Matt Bear said.
The trend among shops to outdo each other with unique decor and a vast selections only helps with marketing, Bear said. Key for shopping centers, though, is to make sure their own brand isn't lost in the shuffle.
Shopping centers want customers to remember they bought their candy at that particular property, Bear said.
"You want to reach them where they are already at, and everyone loves chocolate and candy," he said. "At home, they can have celery or whatever."
Surrounded by trendy clothiers and a Microsoft products store, the Lolli & Pops at the Fashion Show shopping center that Ramiro visited opened in January.
The company will open two stores later this year in the Grand Canal Shoppes at The Venetian and Palazzo. Like Fashion Show, Grand Canal is owned by Chicago-based General Growth Properties.
"We have to be at the forefront of trends," GGP's LaFevre said. "This city demands it."
GGP isn't the only company to bet on candy's success on the Strip. The Linq Promenade shopping center will open a two-story candy store with gummy bear chandeliers next year.
Lick, at Mandalay Bay, has a tree of rainbow-colored all-day suckers in multiple shapes and sizes.
New competition
M&M's World opened in 1997 to fireworks and raining confetti as one of the Strip's earliest experiential, flagship candy stores.
Patrick McIntyre, M&M's retail store director, said the company welcomes the influx of new store brands. More sweets shops means more sales if those stores carry Mars products.
The Las Vegas store continues to compete with the newer brands through eye-catching amenities like a chocolate wall, full-size Kyle Busch No. 18 racing car and a device that lets customers print images and words directly onto M&M's, McIntyre said.
"By end of the year, we will add the ability for guests to take a picture of themselves for printing as well," he said.
The local M&M's World draws about 4 million visitors a year and will be one of five such locations once the Shanghai store reopens in September.
Candy geeks
Sugary treats and tourism have always gone together, said Brian Shafley, CEO at Columbus, Ohio-based brand consultant Chute Gerdeman.
The confectionery industry generates $35 billion a year in U.S. retail sales, according to the National Confectioners Association trade group.
Candy offers shoppers something they can buy on impulse, something they can consume while they walk, save as a keepsake, or buy as a gift for friends and family back home, Shafley said.
Some stores sell candies from overseas, and even confectionery store brands such as Candylicious from Singapore, Candylawa from Saudi Arabia and Papabubble from Spain are growing globally.
Niche shoppers have always existed, but the internet has helped consumers and collectors find new brands and styles of sweets, Shafley said.
"People have a fetish with certain merchandise," Shafley said. "People geek out on unusual flavors."
The Review-Journal is owned by the family of Las Vegas Sands Corp. Chairman and CEO Sheldon Adelson. Las Vegas Sands operates The Venetian and Palazzo.
Contact Wade Tyler Millward at (702) 383-4602 or wmillward @reviewjournal.com. Follow @wademillward on Twitter.
A sample of the more unusual candies available on the Las Vegas Strip
Pony Farts
This bag of cotton candy in a variety of colors is sold at Lolli & Pops.
Cuban Rum Cordials
Sugarfina sells items like, coconut-infused chocolates with Atlantico aged dark rum. Under 5 percent alcohol by volume. Buyers must be 21 and older.
Frozen Chocolate Bacon S'mores
Candy restaurant Sugar Factory offers a variety of candy drinks, with or without alcohol. One drink on the menu in its Chocolate Lounge: a blend of chocolate ice cream, vodka, marshmallow, and graham cracker liqueur. The glass is also dipped in dark chocolate.
24-inch Rattlesnake Gummies
I Love Sugar arrives soon to the Las Vegas Strip. In the meantime, social media photos show items like gummy pizza, blueberry licorice laces and saccharine serpentines.