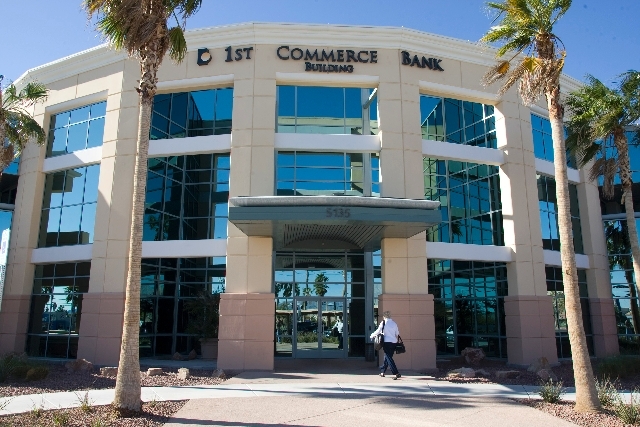 It might surprise some financial industry observers to know the number of undercapitalized banks stands at its lowest level in four years. But the number of problem banks remains well above the levels witnessed through 2008 and most of 2009.
The Federal Deposit Insurance Corp. defines undercapitalized banks as those with a total risk-based capital ratio below 8 percent, a Tier 1 risk-based capital ratio below 4 percent or a Tier 1 leverage capital ratio below 4 percent.
Unless the bank is a CAMELS one-rated institution, it would be considered undercapitalized if its leverage ratio is less than 3 percent. (CAMELS stands for capital adequacy, asset quality, management quality, earnings, liquidity and sensitivity to market risk.)
A survey by SNL Financial, a Charlottesville, Va.-based data services company, found that 41 banks and thrifts were undercapitalized — Tier 1 ratios below 4 percent — as of Dec. 31, compared with 42 institutions at the end of the second quarter and 67 institutions a year ago.
With the decline through the end of 2012, the number of undercapitalized institutions has fallen to the lowest level since the fourth quarter of 2009, when 30 banks were considered undercapitalized.
The decrease in the industry's undercapitalized banks count has outpaced the decrease in the number of banks on the FDIC's "problem list" in the past quarters, SNL Financial said.
The problem bank list fell to 651 institutions at the end of the fourth quarter compared with 694 in the third quarter and 813 a year ago, a 6.2 percent quarterly drop and a 19.9 percent decline from a year ago.
Most problem and undercapitalized financial institutions continue to be in areas that suffered from the recession. Nevada lost six banks between 2008 and 2011, far fewer than the 85 that were seized in Georgia or 66 that were seized in Florida.
SNL Financial noted that Capital Bancorp Ltd. has remained on the verge of failing.
The Lansing, Mich.-based company has struggled and has eight of its subsidiaries, including Bank of Las Vegas and 1st Commerce Bank in North Las Vegas, on the list of undercapitalized banks.
Excluding those banks, the number of banks considered undercapitalized was 30.
Capital Bancorp subsidiaries are trying to recapitalize through a bankruptcy plan announced in August. The plan includes a provision to exchange outstanding trust preferred securities for $50 million of common stock. The plan also calls for Capital Bancorp to raise at least $70 million in additional funding.
To raise equity, Capital Bancorp is selling its troubled Sunrise Bank of Albuquerque in New Mexico for an undisclosed amount.
A company spokeswoman said the Sunrise Bank of Albuquerque sale is still pending. She said there were "no pending sales" for the company's affiliates — Bank of Las Vegas and 1st Commerce Bank — in Southern Nevada.
NEWS AND NOTES
Zions Bancorp., parent company of Las Vegas-based Nevada State Bank, held steady in a ranking of the largest U.S. banks in the fourth quarter.
SNL Financial ranked Zions as the 33rd-largest U.S. bank. Its assets grew 4.6 percent in the quarter to $55.5 billion.
Meanwhile, the Salt Lake City-based bank holding company will have to resubmit its capital plan to the Federal Reserve after making some amendments. The Fed has approved Zion's term-debt financing and its moves for reducing costs.
These moves include redeeming Series B trust preferred securities, $600 million worth of Series C perpetual preferred stock and $250 million worth of subordinated debt and senior debt.
Zions will also issue $600 million of additional perpetual preferred stock that includes $171 million of Series G preferred shares issued in February.
Last year, the Fed approved Zions' capital plan, which centered mostly on the company's effort to repay Troubled Asset Relief Program dues.
• • •
City National Bank has won seven excellence awards for business banking and treasury management from Greenwich Associates, a financial services research and consulting company.
City National, with eight Southern Nevada branches, received awards in three categories: overall satisfaction, financial stability and likelihood to recommend.
"City National Bank has specialized in serving small and midsized companies for nearly 60 years," City National President Chris Warmuth said, "and we're gratified to be recognized by Greenwich Associates as one of the nation's top banks."
For these annual awards, Greenwich Associates evaluated more than 75 banks; fewer than 5 percent of those eligible received an award.
• • •
The Consumer Financial Protection Bureau recently announced the agency's four regional directors for its Office of Supervision Examination. Edwin Chow will serve as regional director of the West region, which includes Nevada along with 16 other states.
Chow, one of the bureau's founding members, spent 26 years with the U.S. Treasury and Federal Home Loan Bank, serving as regional director and deputy director.