114 interviews, 3M documents involved in Steve Wynn investigation
Updated May 16, 2018 - 3:58 pm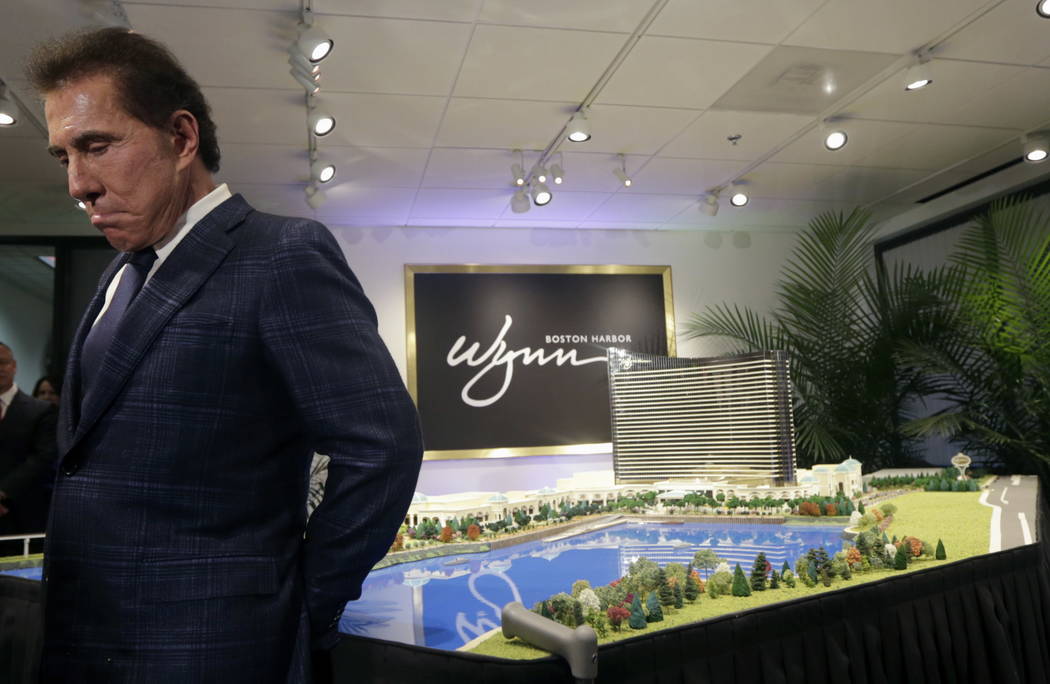 The chairwoman of a Wynn Resorts Ltd. committee investigating allegations of sexual harassment and misconduct against Steve Wynn said more than 100 people have been interviewed so far.
Speaking at the company's annual shareholders meeting on Wednesday, Pat Mulroy said committee members hope to finish the investigation by the third quarter of this year.
"Since we began our work, we have interviewed 114 people and have reviewed 3 million documents in order to reach our conclusions," Mulroy said. "We are not going to leave a single stone unturned and we are going to finish our work with the same diligence and energy level that we have been deploying for the last three months."
Allegations first emerged in late January that founder and former chairman Steve Wynn sexually harassed female employees over decades. Steve Wynn has denied accusations that he assaulted or harassed workers, but stepped down in February, saying that the barrage of complaints was minimizing his leadership efforts.
Mulroy said Jason Schwartz of the labor and employment law firm of Gibson, Dunn & Crutcher is the committee's lead investigator.
"When our chairman resigned, the scope of the special committee was altered and expanded dramatically so not only are we looking into the particulars of the allegations that have been raised, but we are also looking at this company with very much of a forward-looking glance," Mulroy said. "We're looking at policies, procedures and protocols and hoping to create best-in-kind structures in preventing or avoiding future discrimination or harassment in this company."
D. Boone Wayson, a Wynn director since 2003 who became board chairman with Steve Wynn's resignation, said the committee is working quickly.
"As shareholders, we have endured — and in some cases tolerated — the last four months," Wayson said at the meeting. "But I'm here to say that I feel the board and the company has rapidly and decisively responded to some of the matters that have occurred over the past 120 days."
The Wynn Resorts board formed the special committee investigating the allegations the last week of January and selected independent counsel to assist in the investigation.
Contact Richard N. Velotta at rvelotta@reviewjournal.com or 702-477-3893. Follow @RickVelotta on Twitter.