2 closed Las Vegas casinos to open temporarily to preserve licenses
Updated June 8, 2017 - 9:56 pm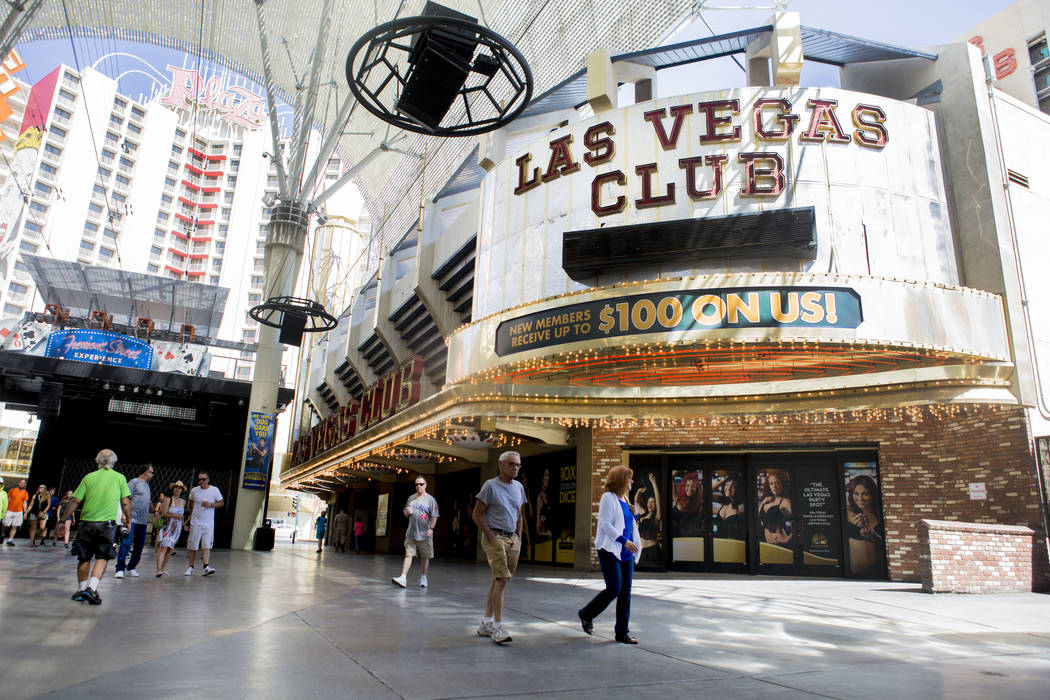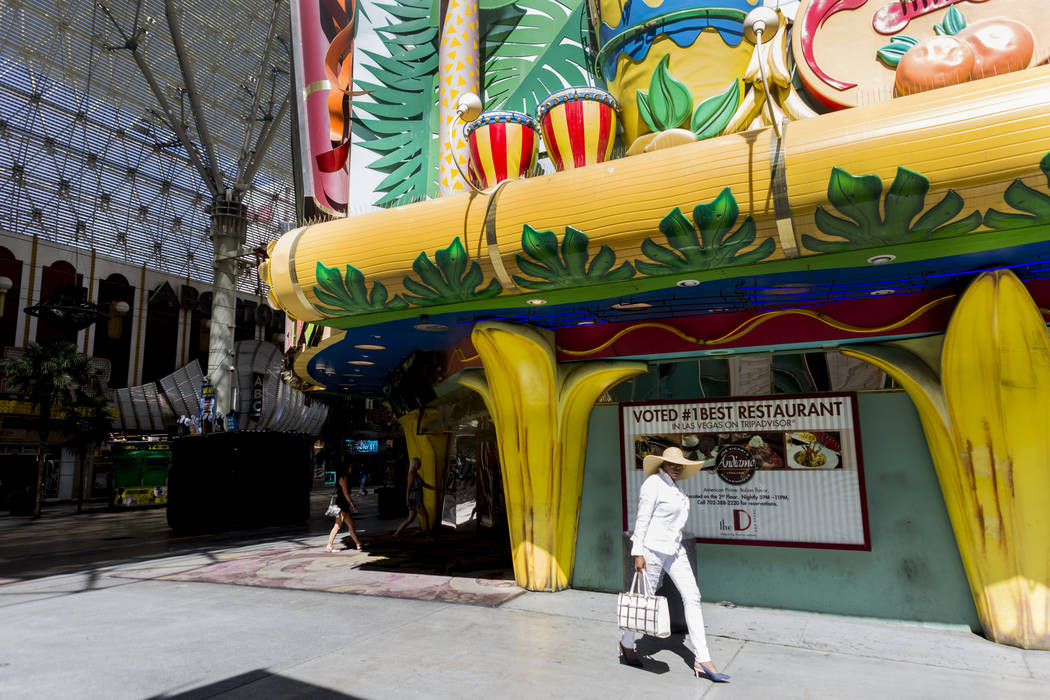 Slot machine play will return to downtown's Las Vegas Club and the Mermaids casino later this month — at least, for 16 hours.
The state Gaming Control Board on Wednesday recommended approval of a plan to preserve the grandfathered gaming license for the buildings containing the two properties, purchased in 2015 and 2016 by Derek and Greg Stevens, owners of downtown's D Las Vegas and Golden Gate properties.
The Las Vegas City Council will review the plan June 21 with final approval scheduled by the Nevada Gaming Commission on June 22.
To preserve a gaming license, casino play must occur on the site for at least eight hours every two years.
In the case of the Las Vegas Club and Mermaids, slot-route operator United Coin Machine will set up 16 slot machines for eight hours at the Las Vegas Club on June 27, then move the operation to Mermaids for eight hours on June 28.
United Coin is owned by Montana-based Century Gaming Technologies and is routinely requested by licensing applicants to set up temporary casinos to preserve licenses.
The Stevenses acquired the Las Vegas Club for an undisclosed price in August 2015, then picked up the building holding the Mermaids and La Bayou casinos as well as the Topless Girls of Glitter Gulch adult entertainment club in April 2016. Mermaids, La Bayou and the Glitter Gulch closed in June 2016.
"When we purchased the Las Vegas Club in August (2015), we knew then we wanted to look at a larger footprint," Derek Stevens said at the time. "Now that we've done this transaction, it completely changes the scope of what the project could become. I'm going to need a little time with my team to start thinking through what this project will look like."
Stevens has not disclosed any additional details for the Fremont Street properties.
The Control Board also unanimously agreed to send proposed amendments to a regulation on off-track, pari-mutuel sports wagering to the Gaming Commission for consideration.
Amendments to Regulation 26B makes betting on "other events" in pari-mutuel betting consistent with other sports bets overseen by Regulations 20 and 22.
The changes were mandated by Senate Bill 240, passed by the Nevada Legislature in its recently completed session. The proposed regulatory amendments were drafted as a class project at UNLV's Boyd School of Law.
The commission is expected to address the regulatory changes June 22.
Contact Richard N. Velotta at rvelotta@reviewjournal.com or 702-477-3893. Follow @RickVelotta on Twitter.