A 'candy store' for gamblers: Las Vegas business has 7 million gaming chips
Updated September 30, 2023 - 4:25 pm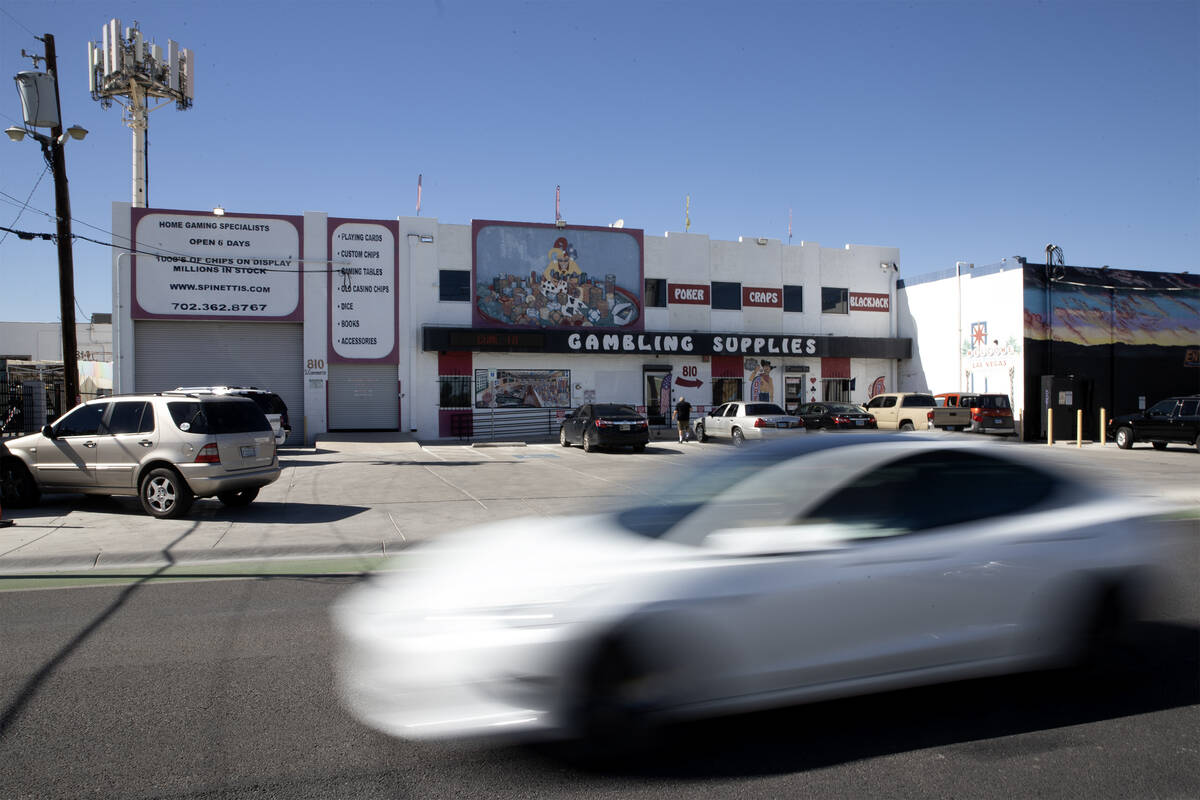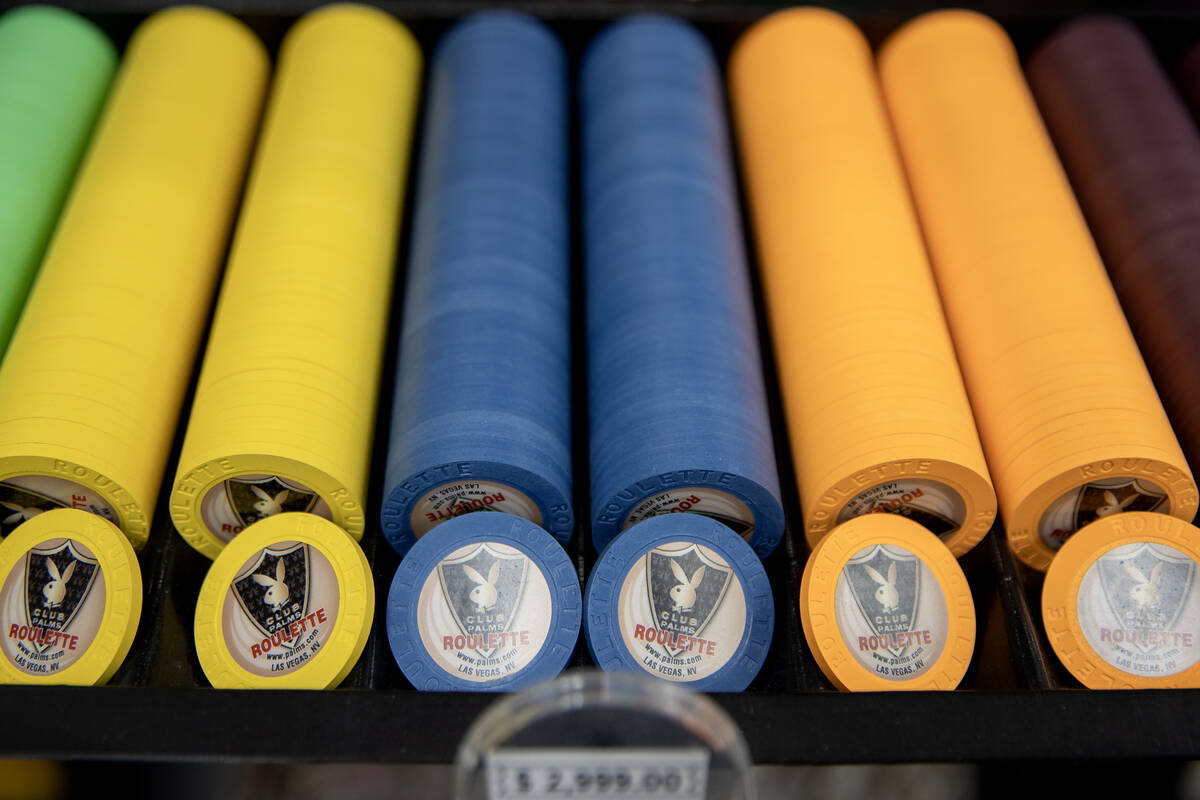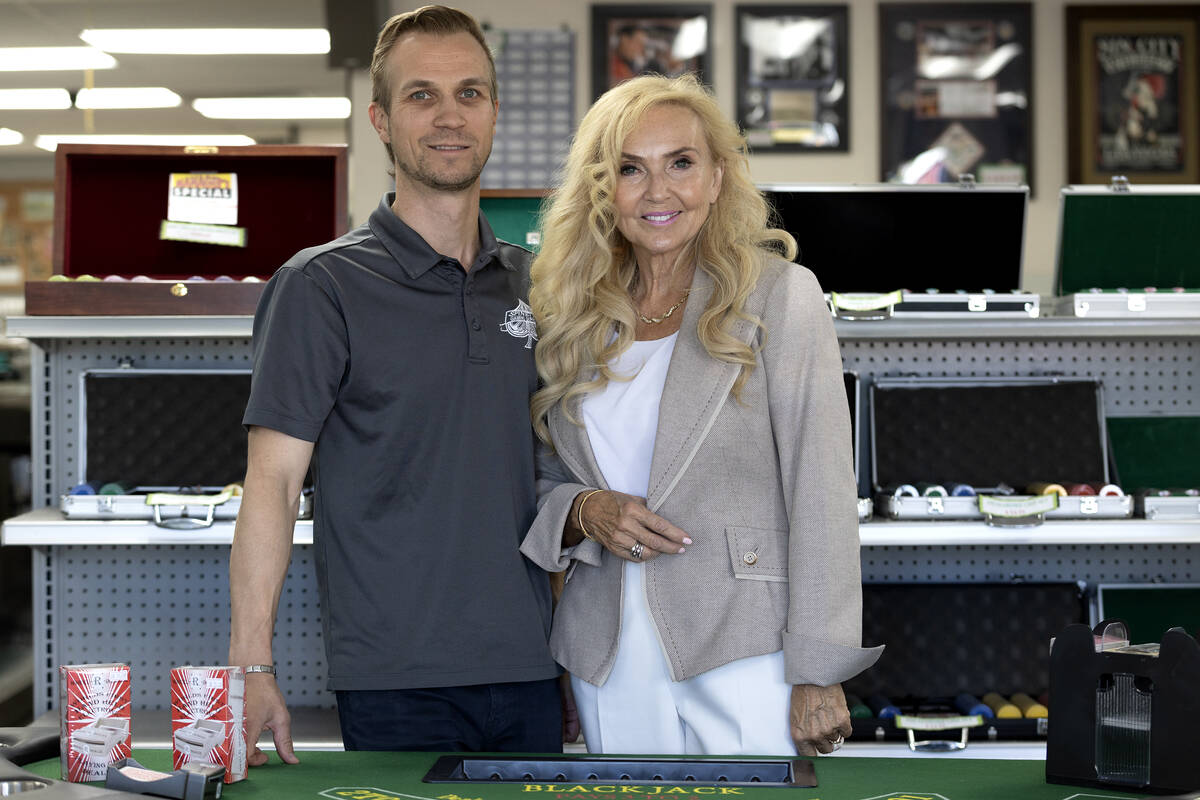 It was 2003 when an amateur poker player with the ironic name of Chris Moneymaker won the World Series of Poker. It was a time when games like Texas Hold 'Em became a sensation.
"Everyone and his mother wanted to be poker stars and everyone wanted to play poker at home," said Mikko Melander, 40, co-owner of Spinetti's Gaming Supplies in Las Vegas. "That's really when the business grew exponentially."
Twenty years later, business is still good for new and vintage poker chips and retired poker and blackjack decks at Spinetti's warehouse and store at 810 S. Commerce St. downtown. Its inventory includes about 7 million chips, 300,000 decks of cards and 20,000 pairs of craps dice.
"It's a candy store for real gamblers," Melander said. "You can get a brand new set of chips or you can get a set from the Nevada Club in Reno that's a real set of chips, used in the casino. It's very unique — I don't think anywhere else in the world."
Flamingo, Dunes chips in high demand
Spinetti's doesn't offer chips to the casinos, which order specially made ones with sensors implanted in them for counting as required by Nevada gaming officials.
The business sells mainly custom-made poker chips for home use, typically ordered from its website, with a customizing machine that heat treats the chips to a desired color— in blue, gold, silver, red, white and black — or stamps on designs like logos or portraits as ordered by the customer, a process that takes about two hours.
For the average player, a minimum order of 100 basic "hot stamp" colored poker chips, which range from 5 cents to $25,000, goes for as low as 12 cents a chip.
An interesting part of Spinetti's inventory is the real vintage chip sets for sale from closed casinos formerly in Las Vegas and northern Nevada. A set of 300 chips once used at the Dunes Hotel, which closed on the Strip in 1993, goes for $1,799, while a 300-piece set from the Aladdin Hotel, which shuttered in 1997, is $1,100.
For the collector, there are even vintage single chips from casinos, legal and illegal, going back to the 1930s and 1940s.
The most in demand are "the big names that people still remember," including the old Flamingo, the Dunes and the Sands because of the Rat Pack, Melander said.
Their most expensive collectible, he said, is a $5 Dunes chip for $3,499, then a 1940s Flamingo chip for $2,900. A Showboat chip from the 1950s once sold for $25,000, he said.
The business also displays an array of retired Las Vegas casino craps, roulette, blackjack and poker tables acquired for sale and delivery. An 8-foot former Binion's Horseshoe craps table is up for $8,995, a Four Queens roulette is $1,299 and a blackjack table from the Tuscany is $1,199.
Spinetti's also customizes felt layouts of poker tables and ships them to customers, while also renting out table games for local events.
Chip business booming
Anne Spinetti, the co-owner and Mikko's aunt, was married to Mike Spinetti, who founded the business in 1998 and passed away in 2020. She said she met Spinetti in the 1980s in Jackson, Calif., where he served as town mayor
When illegal casinos were closed down in Jackson, Mike Spinetti started to buy the old chips from antique stores, later growing his collection on RV trips he and Anne took to Ely and elsewhere in Nevada.
"We went to flea markets and we would come home with all sorts of treasures," she said.
Then 15 years ago, when Mike Spinetti was an early entrepreneur on eBay selling antiques and a few vintage chips, "He realized his chips were valuable and people were bidding on them," she said.
"It went really, really crazy and we had a little garage and were worked like crazy putting chip sets together and sending them all over the country," she said.
After Mike and Anne Spinetti built a successful business and wanted to travel instead of working day-to-day, Melander agreed to take over running the place.
They expanded beyond chip sets to table games and casino memorabilia, but the interest in vintage chips is still high.
"If you like gambling or the casino history of Vegas, chips is a really great way to connect all of that," Melander said.
Contact Jeff Burbank at jburbank@reviewjournal.com or 702-383-0382. Follow him @JeffBurbank2 on X.