A year after Blackstone purchase, Cosmopolitan has turned the corner
December 22, 2015 - 6:10 pm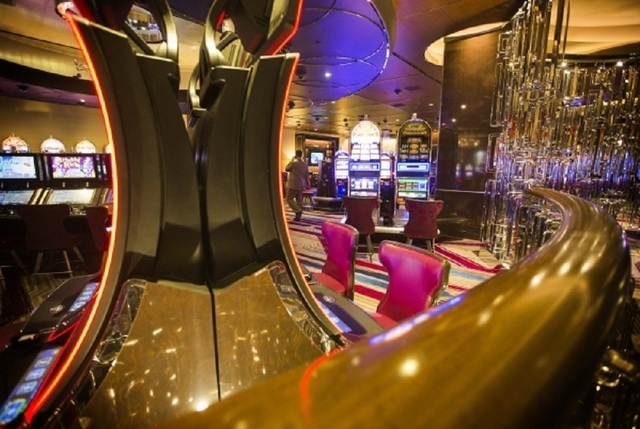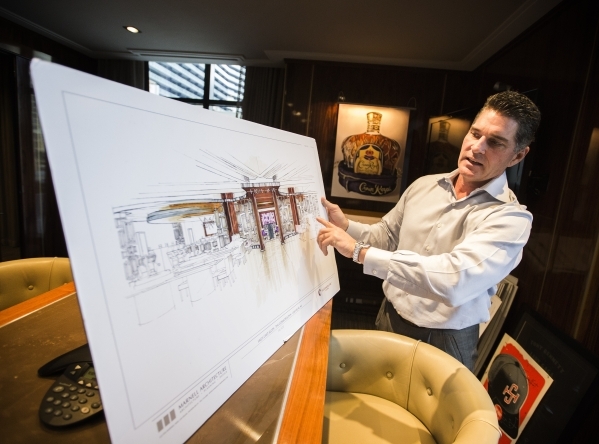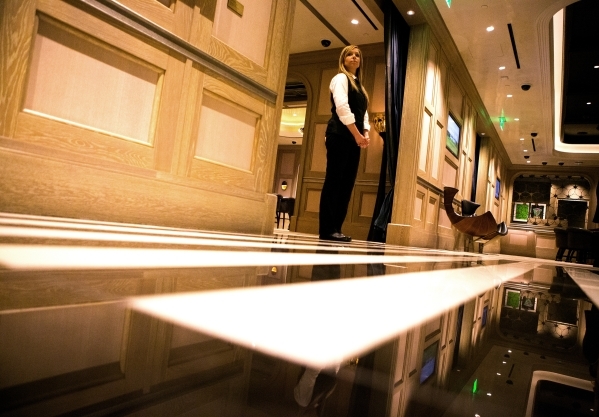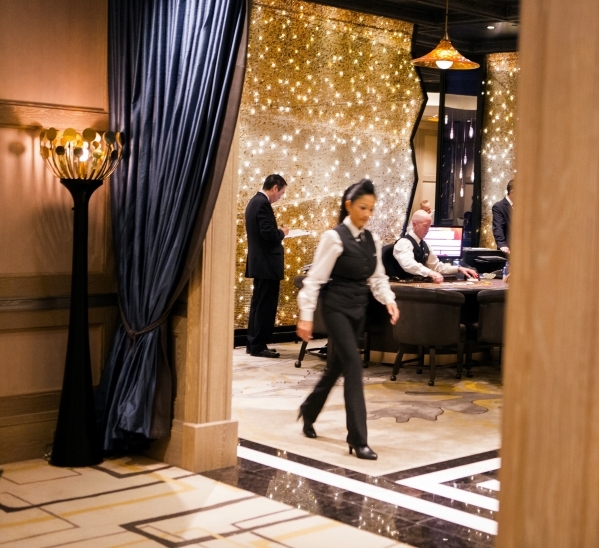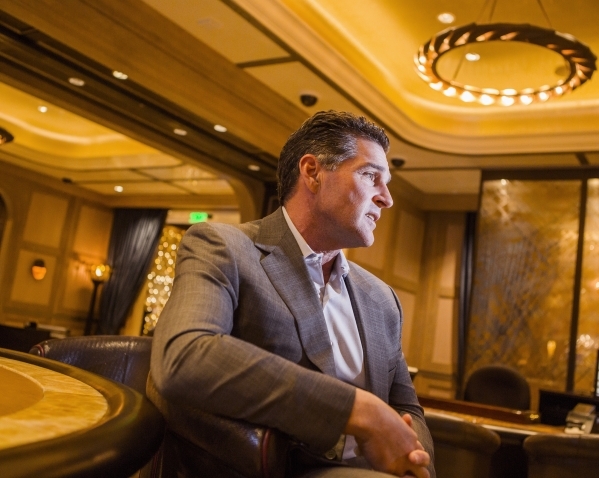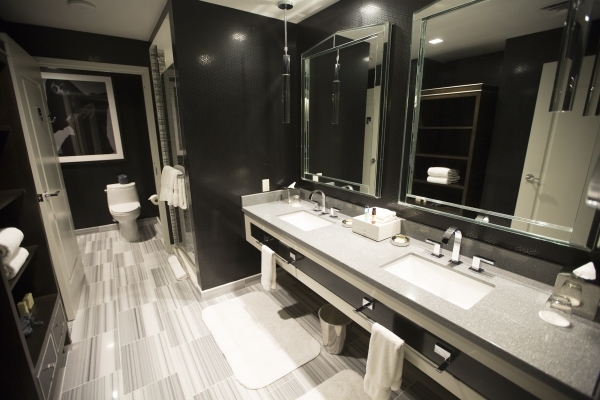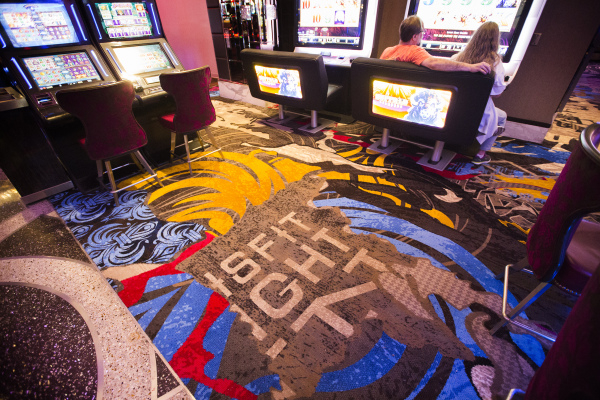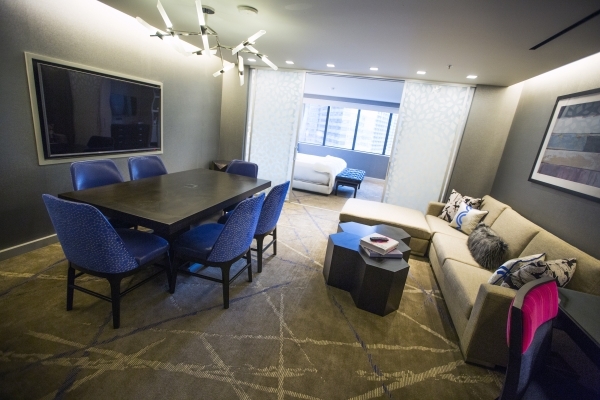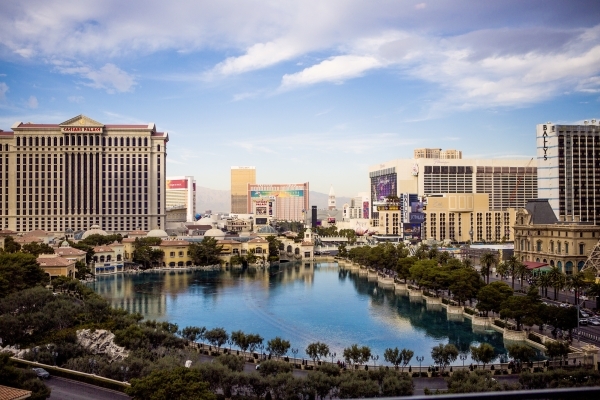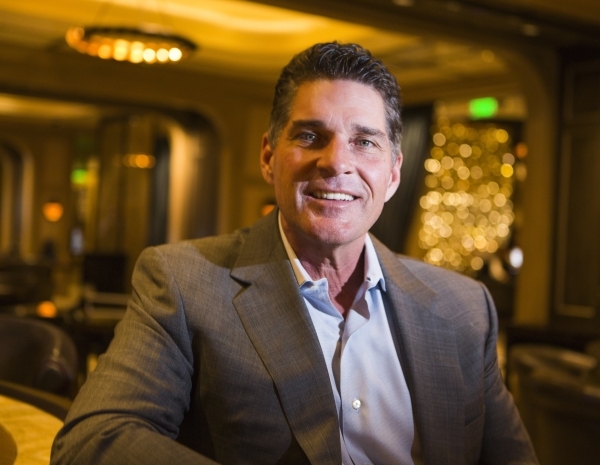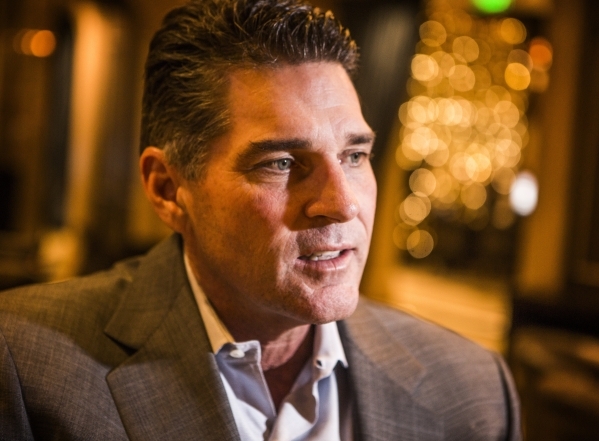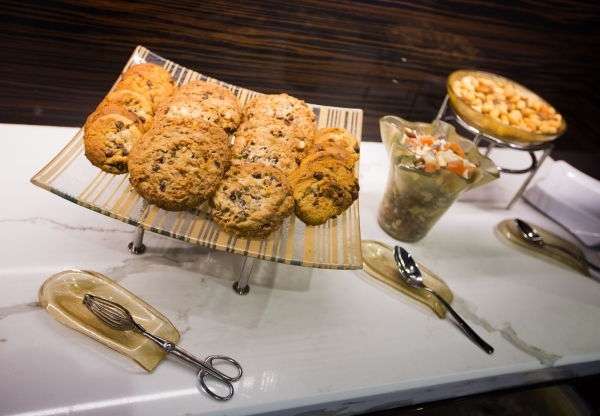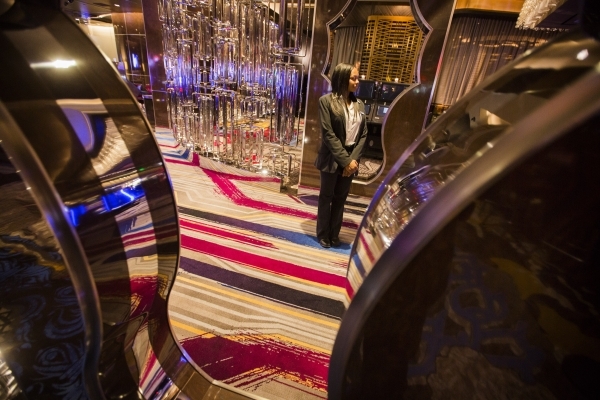 Bill McBeath never viewed The Cosmopolitan of Las Vegas as a quick fix.
He was schooled by his gaming mentors, Steve Wynn and Michael Gaughan, that time is needed to understand your customers and your business.
When McBeath, 52, walked into the Cosmopolitan a year ago as CEO after a division of the multi-national Blackstone Group took control of the stylish Strip resort, he began asking questions of his workforce and the property's clientele.
Sure, McBeath could have made a few easy adjustments, such as re-configuring under-performing areas of the casino or changing out nongaming amenities that weren't drawing business.
But he wasn't interested in short-term results.
Neither was Blackstone Real Estate Partners, which paid $1.73 billion to Deutsche Bank to acquire the Cosmopolitan.
The nearly 3,000-room hotel-casino — tucked into an 8.7-acre parcel between Bellagio and CityCenter — had never reported a quarterly profit following its December 2010 opening. The property's unveiling followed the apex of the recession that decimated the Las Vegas casino industry.
Deutsche Bank, which took control of the Cosmopolitan through a foreclosure, spent nearly $4 billion to finish and open the resort. The German bank, however, hung out the "for sale sign" on Day 1.
Blackstone brought in McBeath, whose 20-year gaming career included stints as the president of The Mirage, Treasure Island, Bellagio, and CityCenter, to turn the Cosmopolitan profitable.
"We began by asking 'Why?'" McBeath said. "'Why do we this?' and 'Why don't we do this?' We needed to develop a strategic plan that identified who we were in the past, the personality of the business, and what were our successes and failures."
What developed following six weeks of asking and answering questions was a 165-page business plan that takes the property "from yesterday to 2020."
A $200 million investment
Blackstone executives signed off on the ideas, which will cost up to $200 million over the next three years. Blackstone Real Estate Group controls more than $81 billion in investments, so McBeath knew he needed to be thorough.
"Jon Gray (Blackstone's head of global real estate) closed his book and said, 'Let's rock and roll,' " McBeath said during an interview in his 15th floor office that overlooks the Bellagio fountains.
"These are very sophisticated and very intelligent people," McBeath said. "(Gray) has a simple philosophy; hire the best in class management, put them into the game and support them."
Initial changes spurred the Cosmopolitan to its first-ever quarterly profit of $15.3 million for the three-month period that ended June 30. The September quarter brought in net income of $4.7 million.
As the Cosmopolitan marks its five-year anniversary, the property is getting a make-over. Some $35 million in changes are underway, including a new high-limit slot area, a lounge and nightlife spot, several restaurants, and room upgrades. Next year, the Cosmopolitan will move the sports book from the second floor to an under-performing space on the ground level, that will include a Starbucks with access along the Strip.
"We're just like Disneyland. If you don't put in new rides, you're not addressing your customers," McBeath said. "Millennials and baby boomers are immediate gratification consumers. When you think about and how fast people consume your product, you have to evolve and be on top of your game."
The biggest change comes with the holidays. Work crews tore out part of the casino and an under-used bar to create a 3,000-square-foot high limit slot machine area and CliQue, a cocktail lounge at the center of the resort.
Since its opening, the property operated high limit slot machines — games that take wagers up to $1,500 per spin — in the high limit tables area.
Kevin Sweet, the Cosmopolitan's vice president of slot operations and marketing, said slot customers needed their own space, and the property created a high-limit slot area with 65 games.
"The area offers us a much better way to treat our slot players," Sweet said.
The construction crews also came in handy after a July 25 fire in the resort's pool area caused $2 million in damage and made headlines because of the spectacular nature of the blaze, which ignited fake palm trees and other flammable foliage.
Once the fire was out, McBeath sent the demolition crews working on the casino up to the pool to wall off the fire-damaged area. The pool was reopened in 24 hours.
"It was important to send a message for us and for Las Vegas that we were open for business," McBeath said.
Moving the race and sports book
In the coming months the Cosmopolitan will move its race and sports book, which is operated by CG Technology, to a 6,000-square-foot space near the property's Strip entrance. The slot machines in the location under-performed the floor average by 20 percent, McBeath said.
"I could have sold pencils over there and made more money," he said. "Plus, we had a sports book on the second floor that was more of a nuisance. It didn't fit. The 23 video poker machines in the bar will make more money than the 120 machines I took out of there.
Moving the sports book to a more prominent location serves two purposes. The Cosmopolitan can charge CG more rent and it gives an immediate lift to the area.
"You have to do something to draw people in," McBeath said.
It's been an eventful first year for McBeath and the Cosmopolitan. Earlier this month, the property ended is much publicized labor hostility when it reached agreement with Culinary Workers Local 226 on a four-year contract covering some 2,000 noncasino employees.
Gray, during a welcoming ceremony in February, committed that the labor contract would be signed by the end of the year.
"I actually lost a little leverage by Jon saying that," McBeath said. "I've been negotiating with D. Taylor (Unite Here President) for over 20 years. We both had a vested interest in the process."
Contact reporter Howard Stutz at hstutz@reviewjournal.com or 702-477-3871. Find @howardstutz on Twitter.