About 2K temporary employees worked WSOP in Las Vegas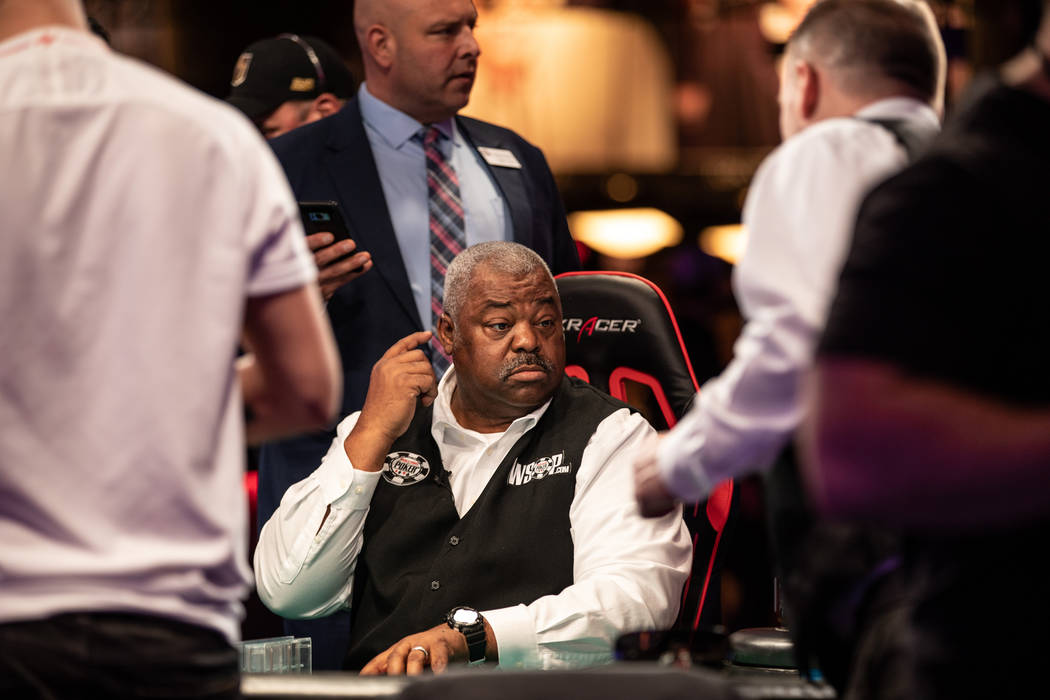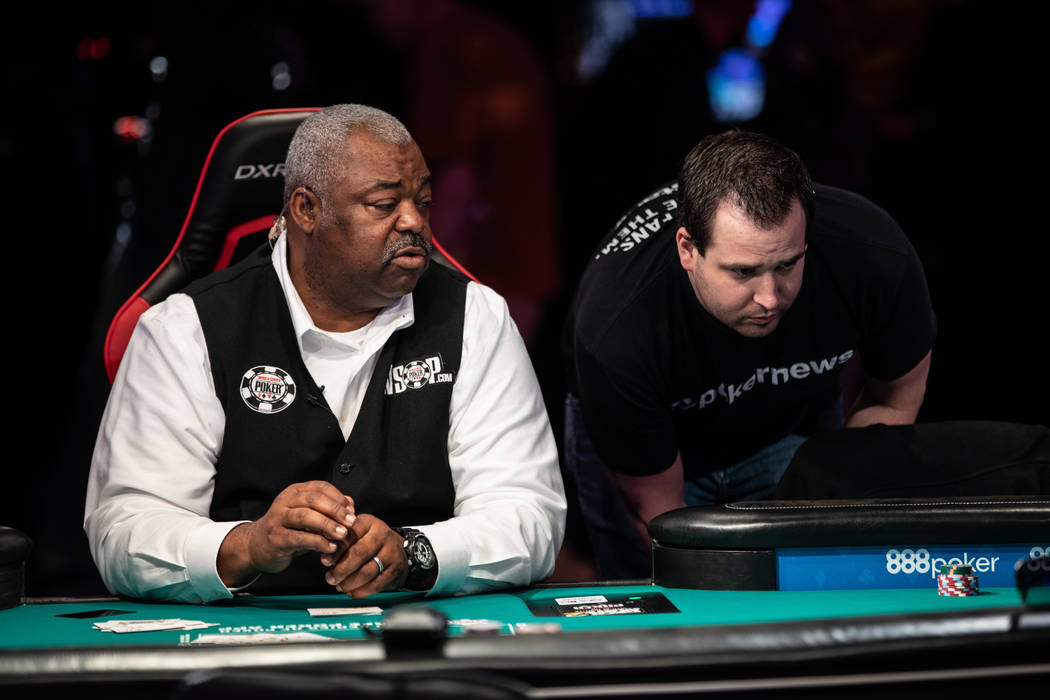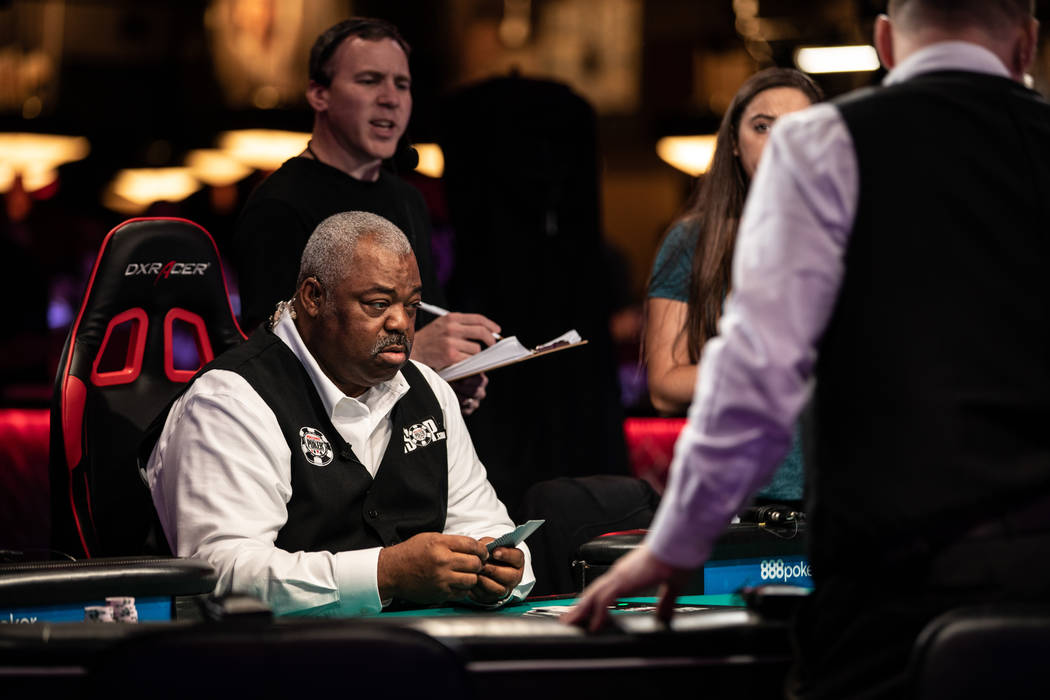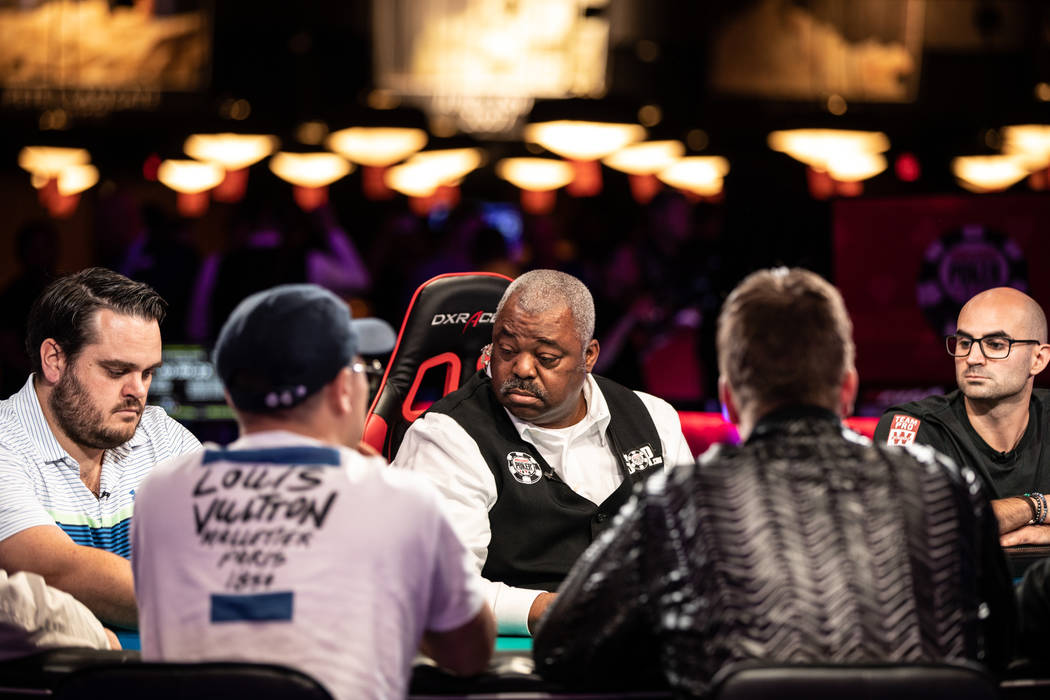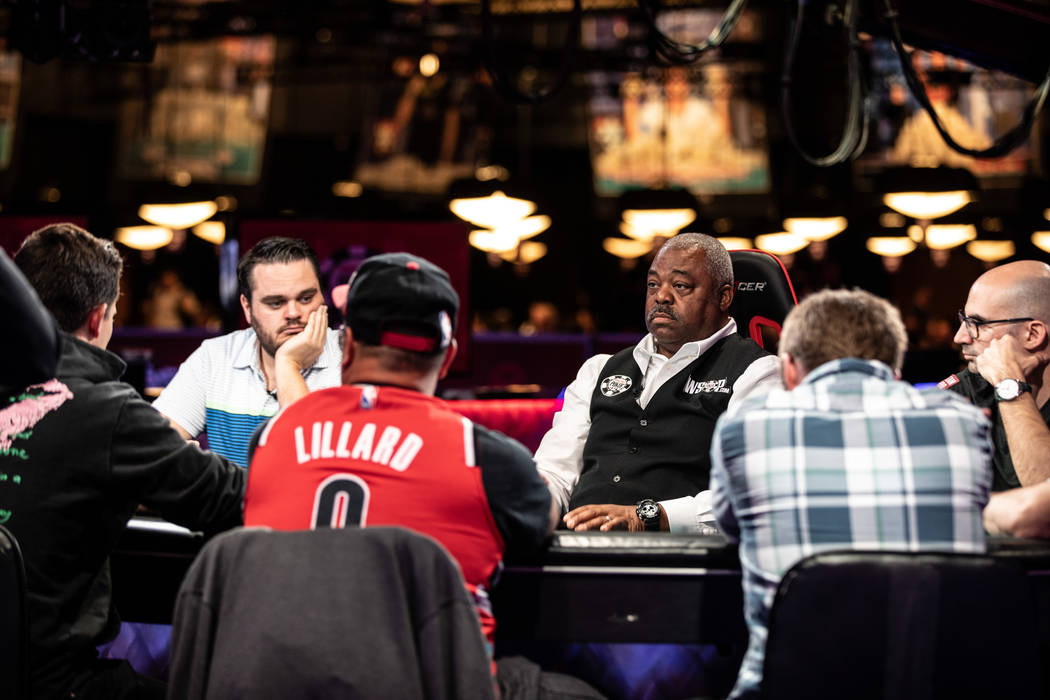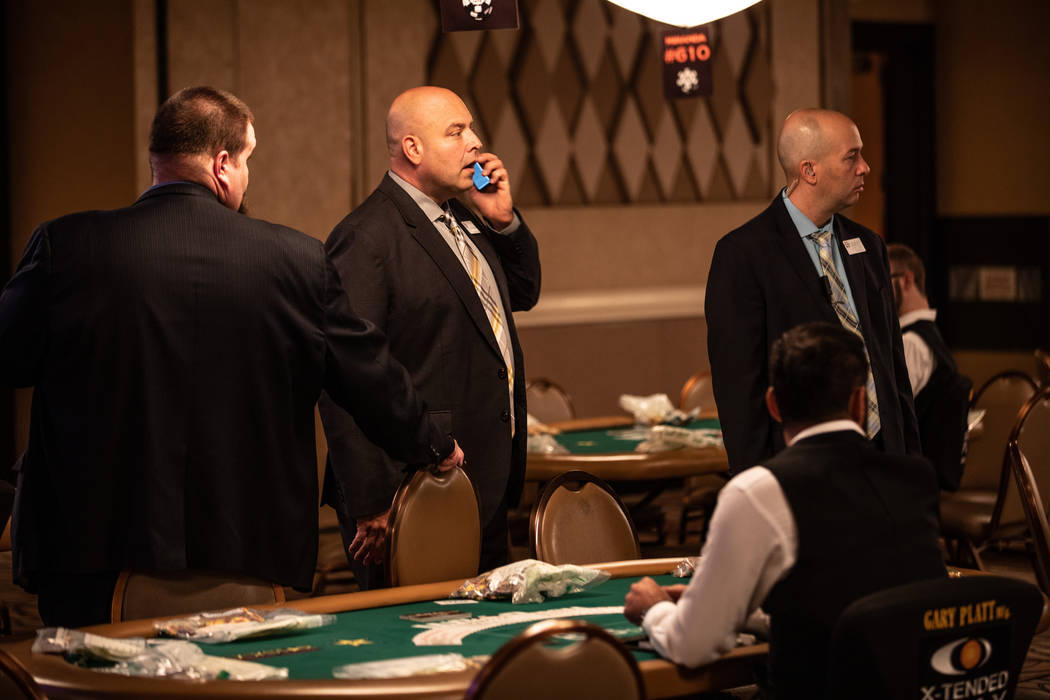 After dealing cards at the World Series of Poker on July 1, Daniel Harris boarded a Southwest plane at McCarran International Airport for a 3½-hour flight to New Orleans.
The next morning he and other members of the Stone County, Mississippi, Board of Supervisors discussed plans for a new school bus turnabout and boulevard, as well as local police matters.
By evening, he made the 90-minute car ride back to New Orleans and caught a flight to Las Vegas for more work at the WSOP.
For the past 12 years, Harris has made a living crisscrossing the U.S. to deal cards at tournaments from Lake Tahoe in the West to Baltimore on the East Coast and Biloxi, Mississippi, in the South, returning home between events to see family or attend the county's monthly board meeting.
"If I weren't doing this, I probably would never have gone to see so many sites and cities, or tried so many different foods," Harris said during a 30-minute break between games at the WSOP, which ended last week.
Harris was one of the roughly 2,000 temporary employees, including about 1,200 dealers, working the WSOP in Las Vegas, which runs annually at the Rio from late May to mid-July.
Some of the employees are part-time workers at Nevada casinos. A few are from outside the industry, like local teachers seeking to make money during their summer vacation.
But for others, like Harris, tournaments are their livelihood.
Poker boom
The rapid rise of poker tournaments around the U.S. since the early 2000s has created temporary demand for dealers, supervisors, pay clerks and other specialists.
The WSOP operates about 45 circuit events globally each year, including 28 in the U.S. The World Poker Tour also holds many tournaments around the country. Most tournaments run 12 to 14 days.
A few hundred people have been able to turn that schedule into a well-paid career that involves driving tens of thousands of miles and living out of a suitcase for most of the year.
Poker dealers working WSOP gold bracelet tournament events earned an average of $41 per hour before tips, according to Seth Palansky, a WSOP spokesman. Dealers who worked WSOP daily deepstack events, satellite events or live action earned less per hour, he said.
Dealers working WSOP gold bracelet events full-time can earn more than $10,000 over the tournament's length and as much as $15,000, Palansky said.
By comparison, the median income in Stone County is $41,944, according to the U.S. Census Bureau.
"I tell everybody, you can make decent money doing this," said Harris, who worked as a subcontractor planting trees before taking up card dealing.
But one drawback is tournament employees are independent contractors and do not receive health insurance or other benefits.
Harris is on the road about half the year, almost always traveling with the same friend he met at dealer school in 2006.
But this year was the first time the 56-year-old worked the WSOP in Las Vegas. He chose to sign up for the event to help pay the $12,000 bill his daughter received for summer nursing courses.
He rented a home in Las Vegas with three other WSOP workers for the length of the tournament.
His hard work didn't go unnoticed: He was named dealer of the year by the WSOP.
Harris headed out last week on a nearly 2,000-mile trip back home to Stone County. Following a two-week break, he will head to his next poker event in Cherokee, North Carolina, in early August.
'Sex appeal'
Charlie Ciresi, dressed in a dark blue navy suit and striped tie, stood behind Harris as he dealt cards at the WSOP Main Event at the Rio on July 11.
Ciresi works the poker circuit, too, but as a tournament director responsible for recording where players finish. That determines how much, if anything, they are paid.
The WSOP this year featured nearly 124,000 entrants and 18,000 player payouts totaling more than $270 million, Palansky said. The games are spread out among 525 tables in the Rio Convention Center.
Like Harris, Ciresi worked six days a week during the WSOP, often putting in more than 10 hours a day. The two said they used their day off to run errands, do laundry and catch up on rest.
When the WSOP ended, Ciresi left the Henderson home he was renting with four other temporary workers and flew to South Korea for his next tournament.
From there, he will fly to Sochi, Russia, for another event. Other international trips of his include China, Brazil and Montenegro.
"Cincinnati is my mailing address, but I live in whichever hotel I am sleeping at," said Ciresi, who spends about 10 months of the year on the road.
"There is a sex appeal to all the traveling. It makes you feel like you're living life. I wouldn't change what I do for anything."
In addition to racking up points on international flights, Ciresi puts a lot mileage on his car. He said he has driven more than 150,000 miles over the past three years.
Ciresi travels light, with just one suitcase and a garment bag for his suits.
Five years, no home
The $270 million paid to WSOP players in winnings goes through Joanne Douglass, the tournament's payout supervisor. Douglass said she started working poker tournaments in 2005 after finishing a 21-year career with the U.S. Postal Service.
Douglass, 64, also pays the salaries of dealers and other tournament workers at regional events. She began to travel so much — about 220 days a year — that in 2012 she gave up the place she was renting in Virginia near her son.
"I called my son and told him to give everything I have away, because I am not going to spend $1,000 on rent when I am gone eight months straight,'' she said during a break at the WSOP.
Douglass stayed with her son in between tournaments the past five years but recently bought a home in Florida after he moved back to Massachusetts.
Douglass left Thursday for the 36-hour drive back to her home in Florida. After a few weeks, she will drive to Cherokee, North Carolina, for a tournament.
She put about 35,000 miles on her car last year.
"I used to fly, but there were times when I was away for eight months at a time, and you can't pack a suitcase for eight months," she said.
Contact Todd Prince at 702-383-0386 or tprince@reviewjournal.com. Follow @toddprincetv on Twitter.
A previous version of this story incorrectly reported the average hourly earnings of all temporary dealers working at WSOP.