Ainsworth Game Technology cuts ribbon on North American headquarters in Las Vegas
September 30, 2016 - 7:38 pm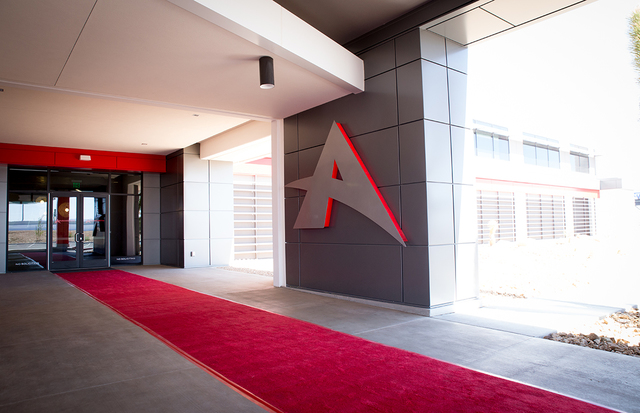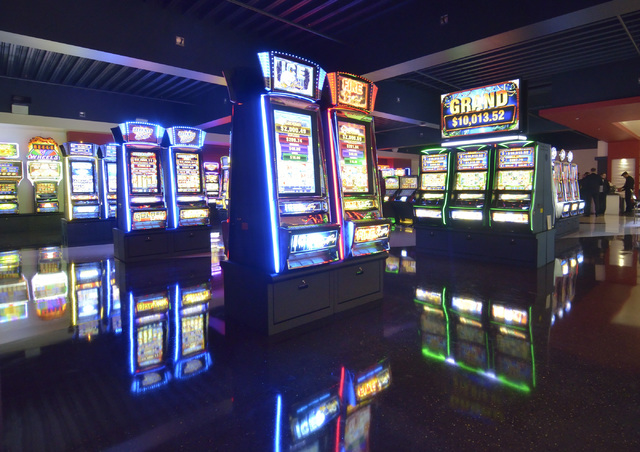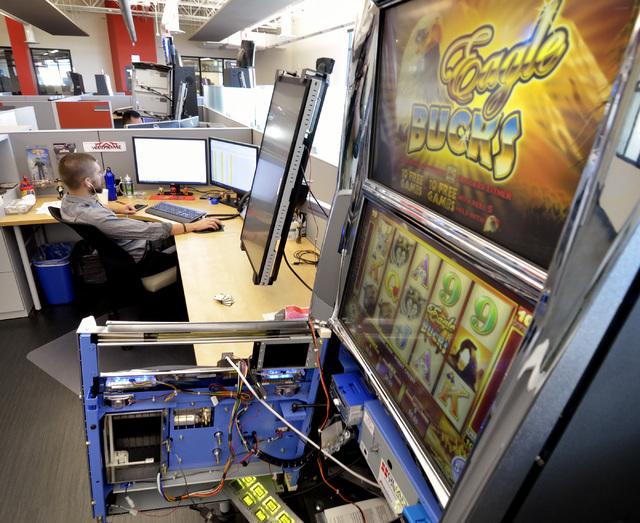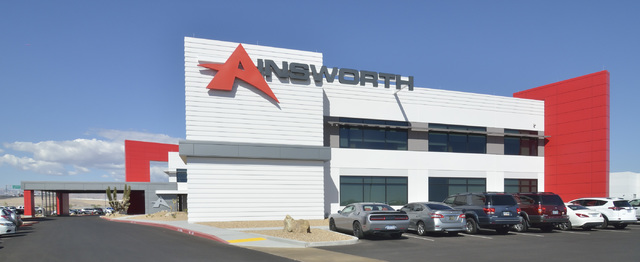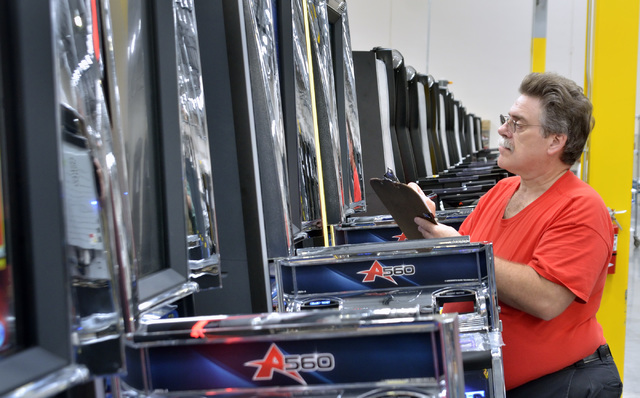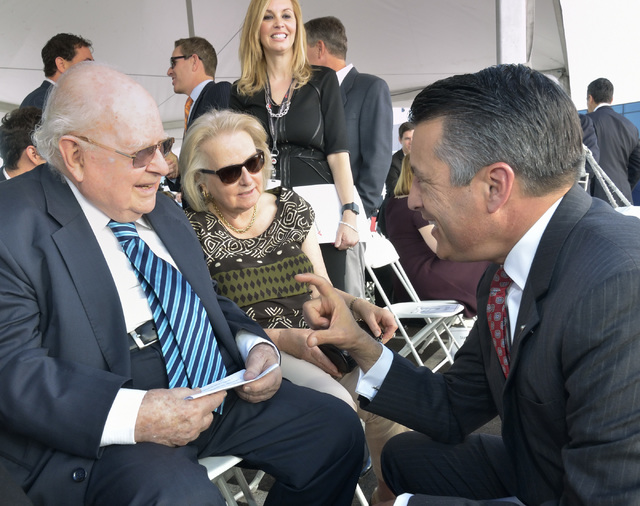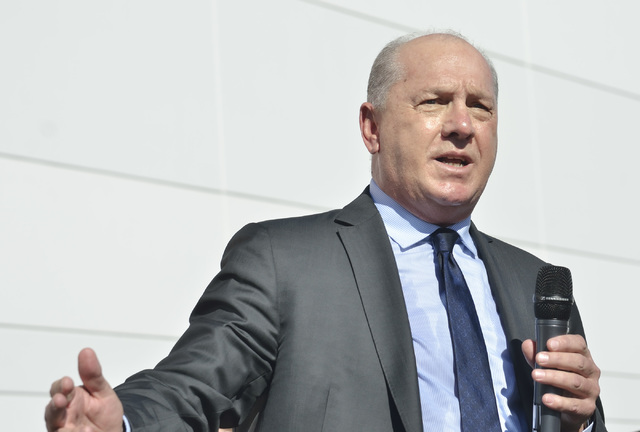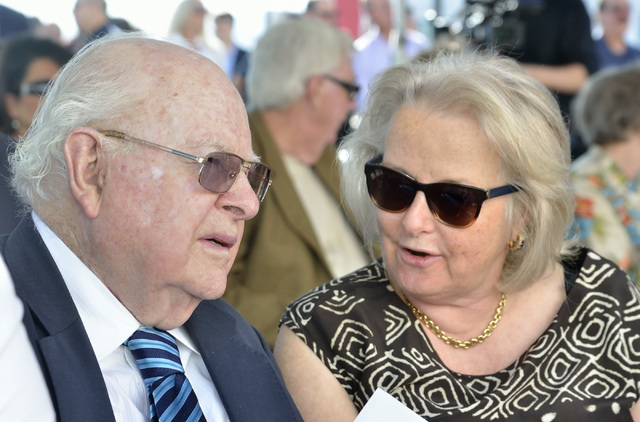 Gov. Brian Sandoval, Clark County Commissioner Steve Sisolak and large group of supporters of Ainsworth Game Technology celebrated the opening of the company's 291,000-square-foot North American headquarters in Las Vegas on Friday.
On a warm fall morning, representatives of several government offices, the American Gaming Association, the National Indian Gaming Association and UNLV praised the Australian slot machine manufacturer and its 94-year-old founder, Len Ainsworth, thanking the company for adding the massive white building with a distinctive red A just off the 215 Beltway near Jones Boulevard.
The manufacturing area in the new building has eight production lanes and nine shipping bays to move product by truck or plane. Tickets on cabinets in the shipping area had products heading for Argentina and the Dominican Republic as well as California, Oklahoma and Reno.
The building has been occupied since April, but Ainsworth waited until after Thursday's close of the Global Gaming Expo attended by more than 25,000 people in Las Vegas to have a ribbon-cutting event.
"This sends a big message that Las Vegas and Nevada are going to continue to lead the world in innovations in gaming," Sandoval said in his remarks.
Sisolak said the corridor along the Beltway west of Interstate 15 is becoming "the high-tech hub of the valley."
In addition to cutting the ribbon to the manufacturing and distribution facility that will house more than 200 employees, Ainsworth announced it has entered an agreement with UNLV's International Gaming Institute to supply $20,000 annual scholarships for at least three years and it also will donate $10,000 a year for 10 years to the National Indian Gaming Association to help renovate the organization's Washington, D.C., headquarters.
UNLV President Len Jessup and Indian Gaming Chairman Ernie Stevens were on hand to thank Ainsworth for its contributions.
Ainsworth, known for its Rumble Rumble and Flying Horse slot machine titles, showed 135 games at G2E, the casino industry's largest gathering.
Len Ainsworth, known as "the father of video poker" and who recently received the Association of Gaming Equipment Manufacturers' initial Jens Halle Memorial Award Honoring Excellence in Commercial Gaming Professionalism, made the trip from Sidney with his wife. Ainsworth CEO Danny Gladstone and several company directors also joined Mike Dreitzer, president of the North American division, the top local executive, to see the new facility.
Len Ainsworth told the crowd of about 200 he was proud of the company's presence in Las Vegas and said he believed Nevada has the best regulatory environment in the world. The company produces machines for Australia, Singapore and Macau from its Sydney headquarters. The Las Vegas facility serves casino properties from Latin America to Canada and about 65 percent of Ainsworth's business is in the United States and Latin countries.
Contact Richard N. Velotta at rvelotta@reviewjournal.com or 702-477-3893. Follow @RickVelotta on Twitter.