Atlantic City casino revenue down 4.9 percent in August
September 14, 2016 - 4:57 pm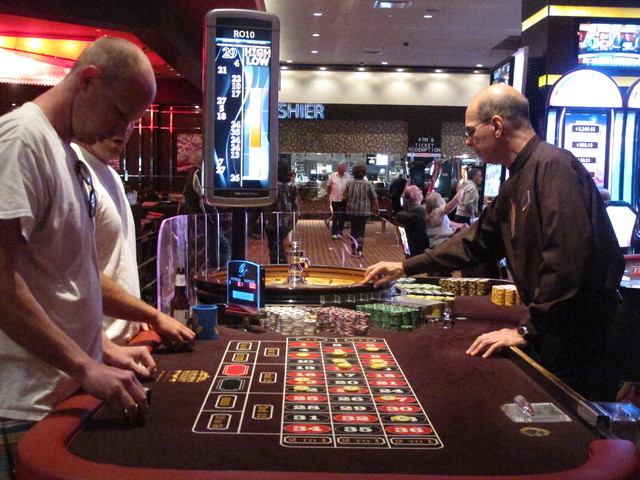 ATLANTIC CITY — If it weren't for internet gambling, Atlantic City's casinos would be doing even worse than they are right now.
The city's eight casinos saw their revenue decrease by 4.9 percent in August, compared with a year ago.
Figures released Wednesday by the state Division of Gaming Enforcement show the casinos won $245.8 million in August, down from $258.5 million in August 2015.
Internet gambling remains the bright spot for the New Jersey gambling market, with revenue up 31.6 percent last month to more than $16 million compared with a year ago.
Only two casinos — the Golden Nugget and Tropicana — posted monthly revenue gains in August. The biggest decline came at the Trump Taj Mahal, where unionized workers are on strike. The Taj announced last month it will close in October.
Matt Levinson, chairman of the New Jersey Casino Control Commission, noted that August in 2015 had two more weekend days than August this year.
"August had an unfavorable calendar and revenues were down compared to last August, but total gaming win is still 2 percent higher than it was at this point last year," he said. "Everyone knows that weekends are the busiest time in Atlantic City, and August of 2015 had one more Saturday and one more Sunday than this year."
The performance of Atlantic City's casinos is subject to additional scrutiny as New Jersey voters prepare to cast ballots in a November referendum on whether to end the seaside resort's in-state monopoly on casino gambling. Voters will be asked whether to approve two new casinos in the northern part of the state near New York City.
But crucial details remain unresolved — and are likely to remain so until after the referendum — including exactly where the casinos would be built, who could build them, at what rate they would be taxed, and how the new tax revenue would be allocated to programs for senior citizens, the horse racing industry, local communities, and Atlantic City itself.
Tropicana had the biggest monthly gain, up 6 percent to $32.9 million compared to a year ago. The Golden Nugget was up 6.4 percent to $23.8 million.
The Taj Mahal, which owner Carl Icahn is closing on Oct. 10, was down 27.2 percent to $13.7 million; Caesars was down 11 percent to $27.9 million; Bally's was down 10.5 percent to $20.9 million; the Borgata was down 7.3 percent to $69.3 million; Harrah's was down 5.5 percent to $33.5 million, and Resorts was down 0.4 percent to $17.5 million.
In terms of internet gambling, the Golden Nugget was nipping at the heels of market leader Borgata. The Golden Nugget won $3.4 million online last month compared to $3.7 million for the Borgata. Caesars Interactive-NJ, Resorts Digital and Tropicana were all closely clustered, with online revenue ranging from $3.1 million to $2.8 million.