Attorney for Japanese tycoon Okada withdraws from Wynn lawsuit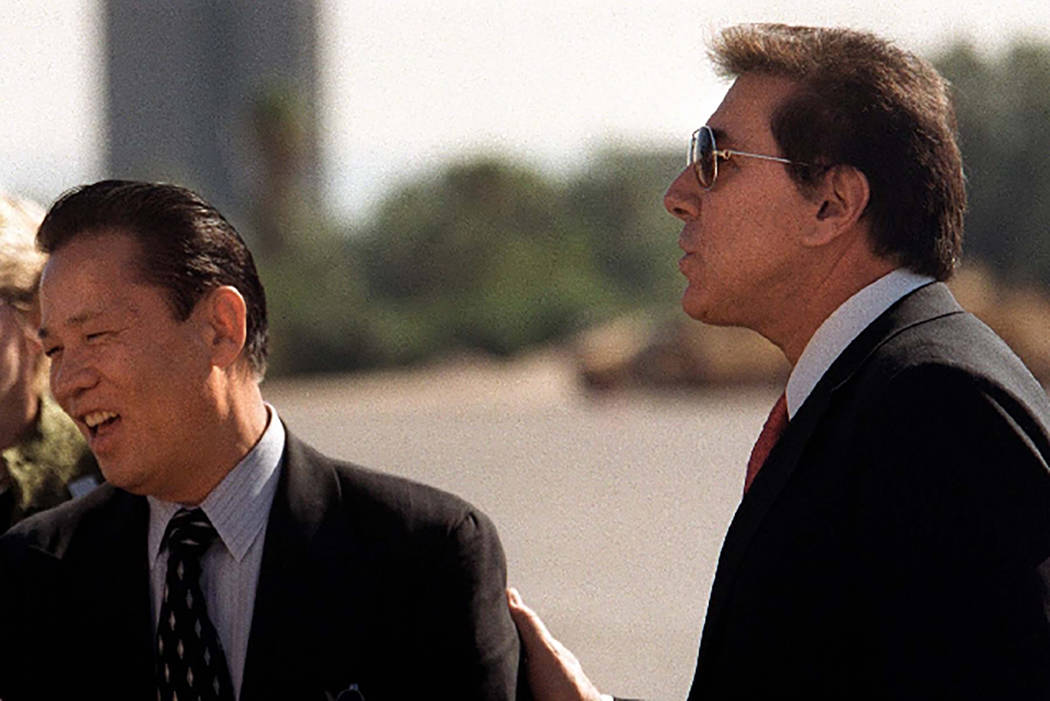 A lawyer representing Japanese casino tycoon Kazuo Okada in a legal battle with Wynn Resorts Ltd. on Monday withdrew his representation of Okada, the latest fallout from a conflict between Okada and Japan's Universal Entertainment Corp over the use of corporate funds.
David Krakoff, a lawyer at Buckley Sandler who has been representing Okada, Universal and its subsidiary, asked permission from a Nevada judge at a hearing to drop Okada as a client, while continuing to represent Universal. Clark County District Judge Elizabeth Gonzalez granted the request.
Krakoff cited Universal's accusations that Okada, 74, misused some $20 million corporate funds while he was Universal's chairman.
Krakoff told the court he would fly to Japan to meet with Universal officials and try to resolve representation.
"I cannot tell you what their position might be, but I will say this to the court: we do not bring this motion to delay or disrupt these litigations," Krakoff told the court. "I think we have a solution that will address any potential questions or issues."
Universal declined to comment on the details of an ongoing lawsuit.
Krakoff declined to elaborate for Reuters beyond what he said in court.
Reuters was unable to determine if Krakoff would remain as lawyer for the Universal subsidiary, Aruze USA Inc.
Universal did not respond to questions about its representation in the lawsuit. Robert Ziems, president of Aruze USA, did not reply to an email seeking comment. Okada could not be reached for comment.
The legal battle between Okada and Wynn Resorts Chief Executive Steve Wynn stems from a prior business relationship between them that soured when Wynn Resorts dismissed Okada from its board in 2012, claiming in a lawsuit that Okada had breached his duties as director by spending over $100,000 to wine and dine and provide gifts to Philippine gaming officials.
Apart from the lawsuits, Okada and his companies have been under investigation by the Federal Bureau of Investigation over a $40 million payment to a Manila-based consultant in 2010. The FBI's inquiry is focused on whether the payment was aimed at helping Universal gain tax and ownership concessions for the casino from the Philippine government, according to people with knowledge of the matter.
Universal and Okada have denied any wrongdoing and filed a defamation lawsuit against Reuters in 2012 for its reporting on the payments. The Tokyo District Court ruled in 2015 that Universal's case was without merit. Last year the Tokyo High Court upheld that ruling, dismissing Universal's appeal. Universal has appealed to the Supreme Court of Japan.
Related
Wynn Resorts asks Nevada Supreme Court to overturn Okada orders
Judge rules Wynn properly redeemed Okada shares
Kazuo Okada resigns from Wynn Resorts board of directors
Okada-Wynn feud escalates with release of new report
Wynn: Okada's denial is an admission of wrongdoing
Elaine Wynn enters legal fray between ex-husband, Okada
Okada's counterattck against Wynn Resorts scaled back