Bed bugs are a pest to deal with for Las Vegas hotels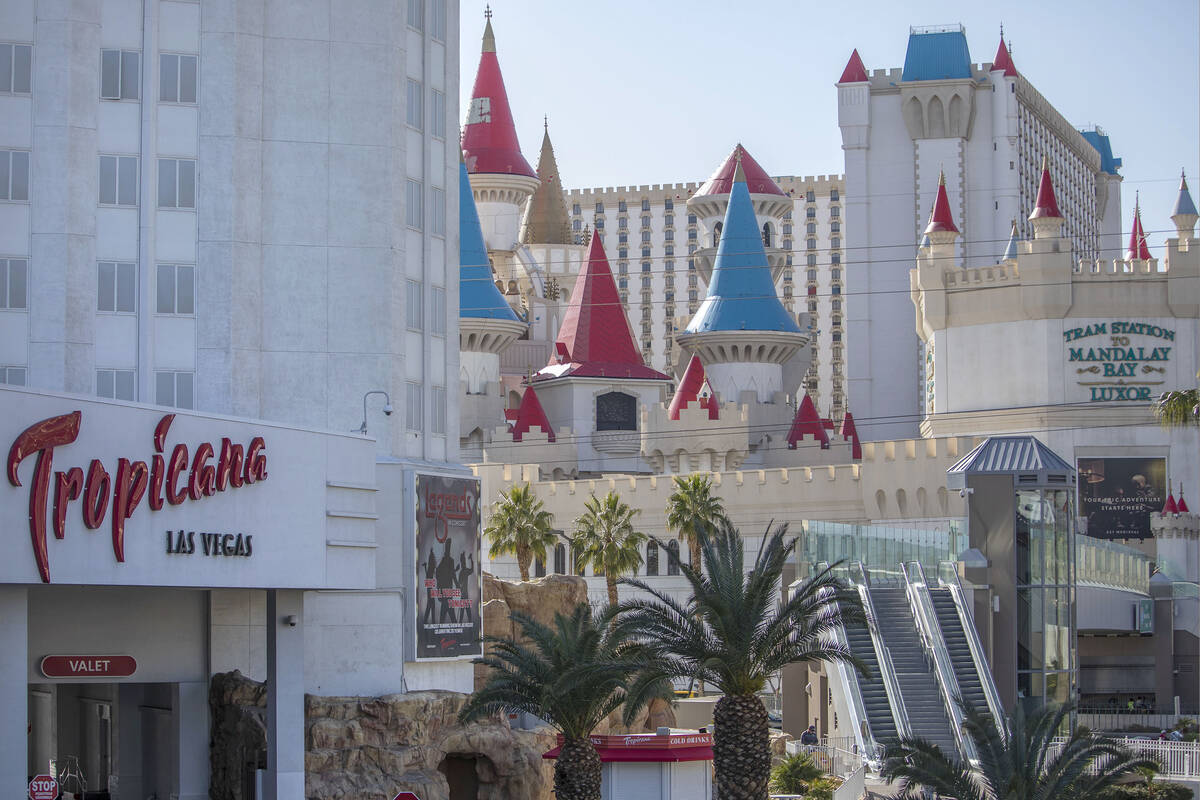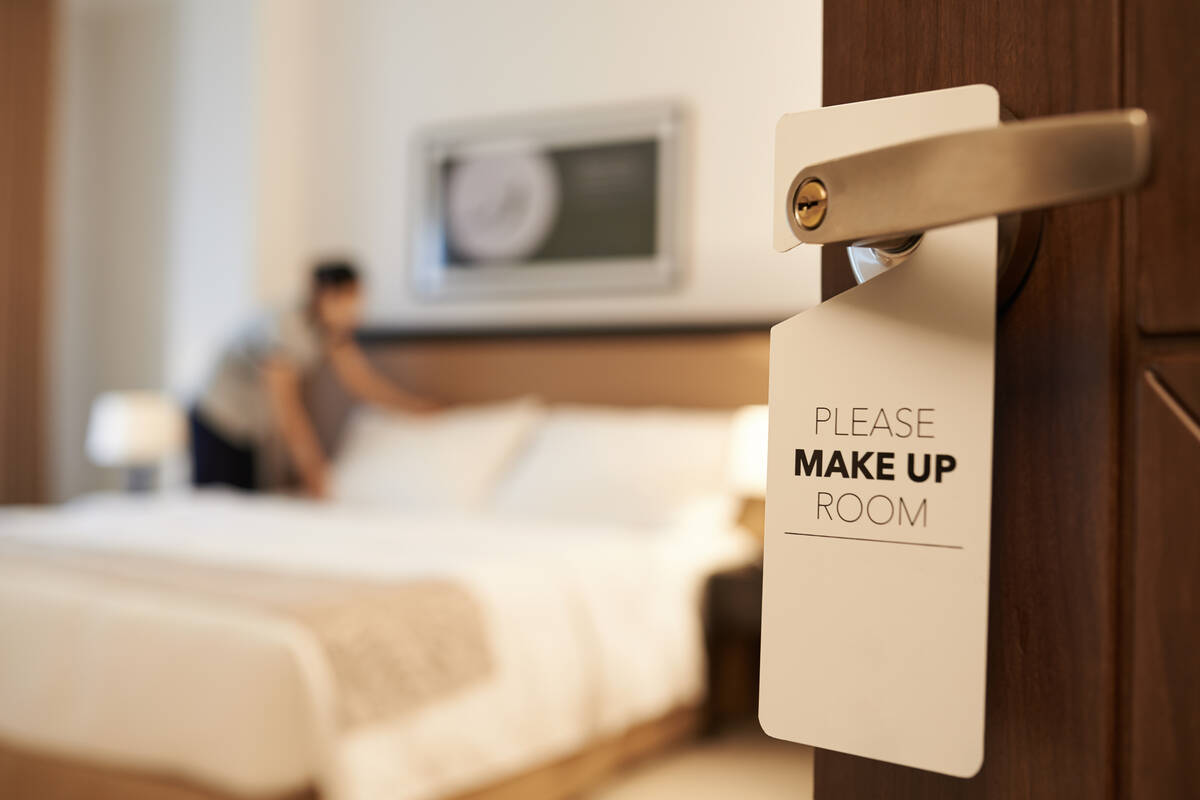 Las Vegas hosts millions of visitors every year either for business, pleasure or a bit of both, but no visitor is looking for bed bugs although they can pop up in hotel rooms across the valley.
Nathan Morgan said he was bitten by bed bugs while staying at the Excalibur for a few days with friends while vacationing in Las Vegas from Tacoma, Washington in June. He said he chose the Excalibur because it was cheaper than other options.
"No one expects to have bed bugs, you expect to sleep safely," Morgan said.
Morgan shared an email with the Las Vegas Review-Journal from an Excalibur staff member showing that a test from a pest control company confirmed that bed bugs were present and the hotel offered a refund of resort fees. Morgan estimated the fees refunded were $158 but another $400 in booking fees didn't get refunded, he said.
MGM Resorts International, which manages the Excalibur and 13 other properties in Las Vegas, said through a spokesperson that the company doesn't comment on individual guest's stays at its properties. The company did provide a comment reinforcing its commitment to sanitation.
"Nothing is more important than the health and safety of our guests," a MGM Resorts spokesperson said in an emailed statement. "We have rigorous preventative measures and response protocols in place, so guests can relax and enjoy their stay."
MGM Resorts isn't alone. Bed bugs have been reported at resorts across Las Vegas, but as occurrences of the pests don't have to be reported to any government entity — as long as the hotel takes proper steps to control an infestation — its unclear really how widespread the issue is in Sin City.
Complaints are made but rarely confirmed
Over a 19-month period, from the start of 2022 to middle of July 2023, the Southern Nevada Health District received over 50 reports of bed bugs being allegedly present in hotel rooms in four ZIP codes that includes properties on and near the Strip as well as downtown Las Vegas, according to records from the health district. But only 15 of those reports were confirmed to be valid complaints and no fines were accessed since the reports note the hotels took action once aware of the problem.
Here are the properties that had a confirmed case of bed bugs, according to the health district:
— Marriott's Grand Chateau, October 2022. Marriott said it was an "isolated incident" and the hotel follows "rigorous" cleaning protocols and safety of guests is "top priority."
— El Cortez, January 2022. A spokesperson said it was an "isolated incident."
— Tahiti Village, March 2023. The hotel didn't respond to a request for comment.
— Rio, January 2022 and December 2022. Caesars Entertainment didn't respond to a request for comment.
— Tropicana, February 2023. The hotel said it has "comprehensive preventative maintenance programs" and health and safety of guests is "top priority."
— Desert Moon Motel, November 2022. Inspector found no bed bugs but other violations. The motel said it takes cleanliness issues very seriously and has preventative cleaning methods in place.
— Sahara Las Vegas, October, 2022. The hotel didn't respond to a request for comment.
— Caesars Palace, January 2023. Caesars Entertainment didn't respond to a request for comment.
— Oasis at Gold Spike, October 2022. DTP Companies, which manages this hotel, didn't return a request for comment.
— Circus Circus, January 2022 and June 2022. The hotel didn't respond to a request for comment.
— The Palazzo, January 2022. The hotel didn't respond to a request for comment.
— MGM Grand, January 2022. MGM echoed same statement it made on the Excalibur.
— Planet Hollywood, June 2023. Caesars Entertainment didn't respond to a request for comment.
"If the facility has taken or is in the process of taking appropriate measures to have the room blocked out of service, inspected by their pest control operator, treated as necessary and provide service receipts, then the health district does not issue verified complaint fees even if the room was found to have bed bug activity," said Jennifer Sizemore, chief communications officer for the SNHD, in an emailed statement.
To prevent bed bugs, MGM Resorts said its housekeeping staff is trained to notice stains and debris left on mattresses and sheets. If a guest notices bed bugs in the middle of a stay, MGM Resorts says they are moved to a new room and the original room is closed until a third-party pest control company can test the room and laundry and luggage services are offered to the guest. If a bed bug infestation is confirmed, MGM Resorts undertakes comprehensive cleaning procedures for the room affected and surrounding rooms, it said via email.
The Review-Journal reached out to other hotel operators in Las Vegas, including Boyd Gaming Corp., Wynn Resorts and Caesars Entertainment to get their comments and policies regarding prevention of bed bugs but didn't get a response.
Sizemore said the SNHD doesn't have a set timeline on when bed bugs have to be eradicated at a specific resort.
"Typically facilities take quick action, as they do not want a persistent bed bug issue," Sizemore said. "Regulations also require that rooms be closed immediately if an infestation is occurring."
Morgan's stay at the Excalibur wasn't reflected in the SNHD records as he only recently contacted Excalibur's management.
Visitors can bring more than just their clothes
With Las Vegas being a destination known around the world, there is a lot of opportunity for bed bugs to be brought to resorts as they can travel in clothes and luggage. Over 3.5 million people visited Las Vegas in July alone, a 1 percent increase from the previous year, and there were 38.8 million visitors in 2022.
Mehmet Erdem, a UNLV professor of hospitality, said that hotels dealing with bed bugs is as much of a reputational hazard and as a health one since infestations rarely spread. If a customer is affected, it's important to address any concerns quickly, he said.
"Hotels sell an experience and sometimes they fail to deliver," Erdem said. "That is why service recovery is so important for hotels so they can address problems before they impact a hotel's reputation."
And there are several cases each year of individuals suing hotel operators over bed bugs.
Michael Aisen of Aisen Law, who has handled many bed bug-related lawsuits, said most of the time these suits are only filed when people feel like their complaints of bed bugs weren't seriously addressed by the hotel.
"Hotels do it to themselves when people file lawsuits," he said. "If they would just credit a person's stay, offer laundry services and try to remedy the situation, most people will be satisfied with that."
Aisen said that based on his experience handling bed bug lawsuits that it's important for people to check any room for the pests.
"It can happen at any hotel," Aisen said. "Hotels can't bat a thousand when it comes to bed bugs."
Erdem said that for the most part it's on the cleaning staff of hotels to address sanitation issues like bed bugs in hotel rooms and one staff member can clean and check 12 to 15 rooms per shift. He thinks infestations can happen due to poor training or bad staffing levels in the cleaning departments, which could be a growing problem as demand for workers in Las Vegas hotels is rising.
"Las Vegas is booming in terms of hotels but there is a shortage of staff," Erdem said.
New hotels are coming to Las Vegas with a high number of jobs available. The Fontainebleau is expected to hire about 5,000 non-management roles before it opens on the Strip in December and the new Durango hotel-casino, which is opening on Nov. 20, is expected to have 1,500 full-time jobs available.
Although staffing challenges are present, Erdem thinks with Las Vegas having a long and storied history of tourism and hospitality that hotels in the area are better trained to identify concerns compared to other areas in the world. He said he hasn't noticed an alarming trend about bed bugs or other health or sanitation issues in Las Vegas hotels.
Dealing with bed bugs and other sanitation and health issues is just part of the description of running a hotel, according to Erdem.
"It's the cost of globalization and international travel," he said.
For Morgan, the bed bugs didn't ruin his Las Vegas trip since the bites didn't become noticeable until he was already back home, but he said the bites did cause some itching and discomfort.
"I'd come back but I would stay somewhere else," he said.
Contact Sean Hemmersmeier at shemmersmeier@reviewjournal.com. Follow @seanhemmers34 on X.