'Bellagio of Reno': Resort renamed as part of $400M renovation
Updated March 8, 2023 - 4:36 pm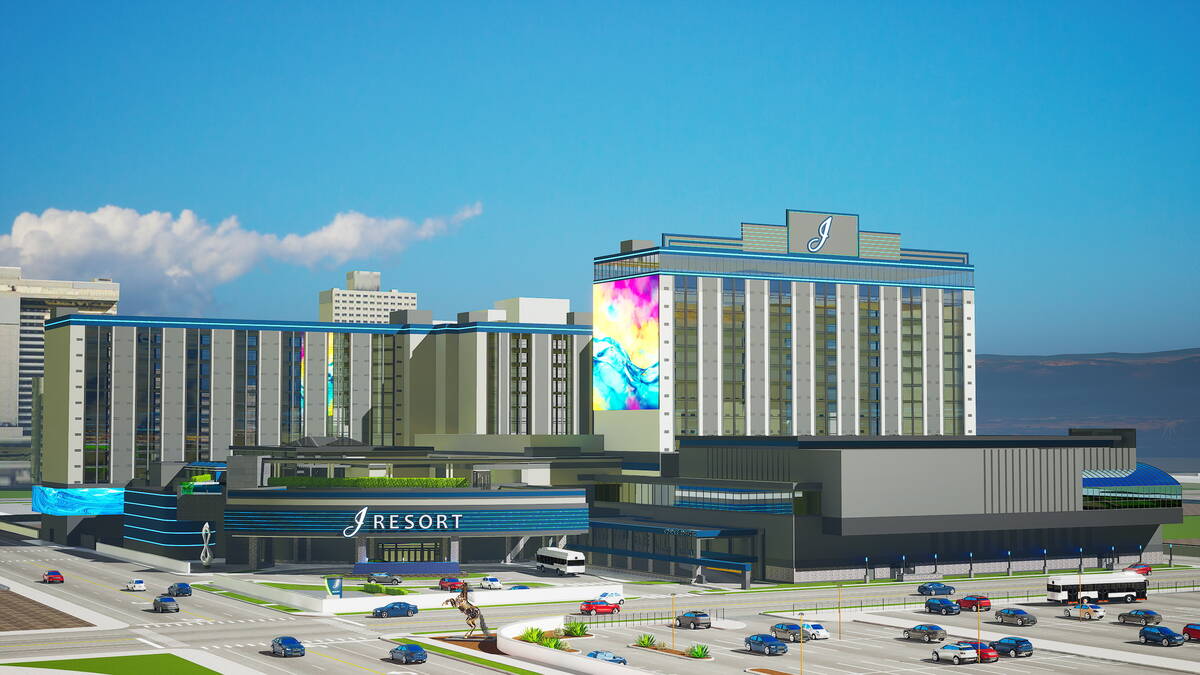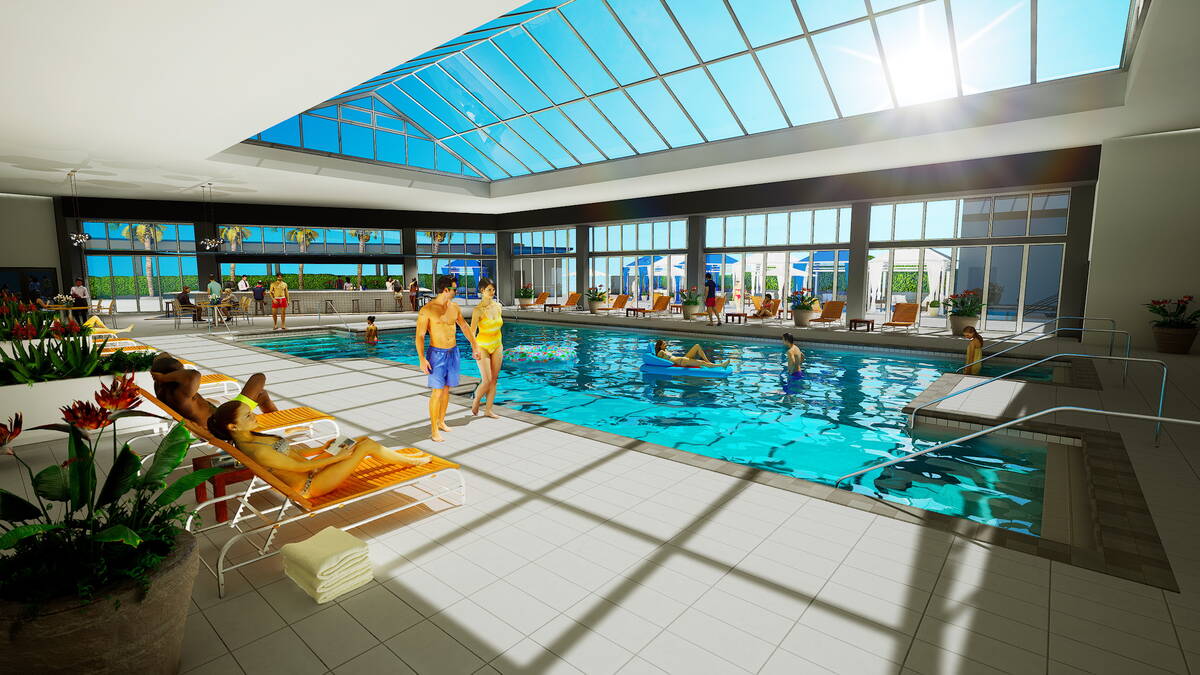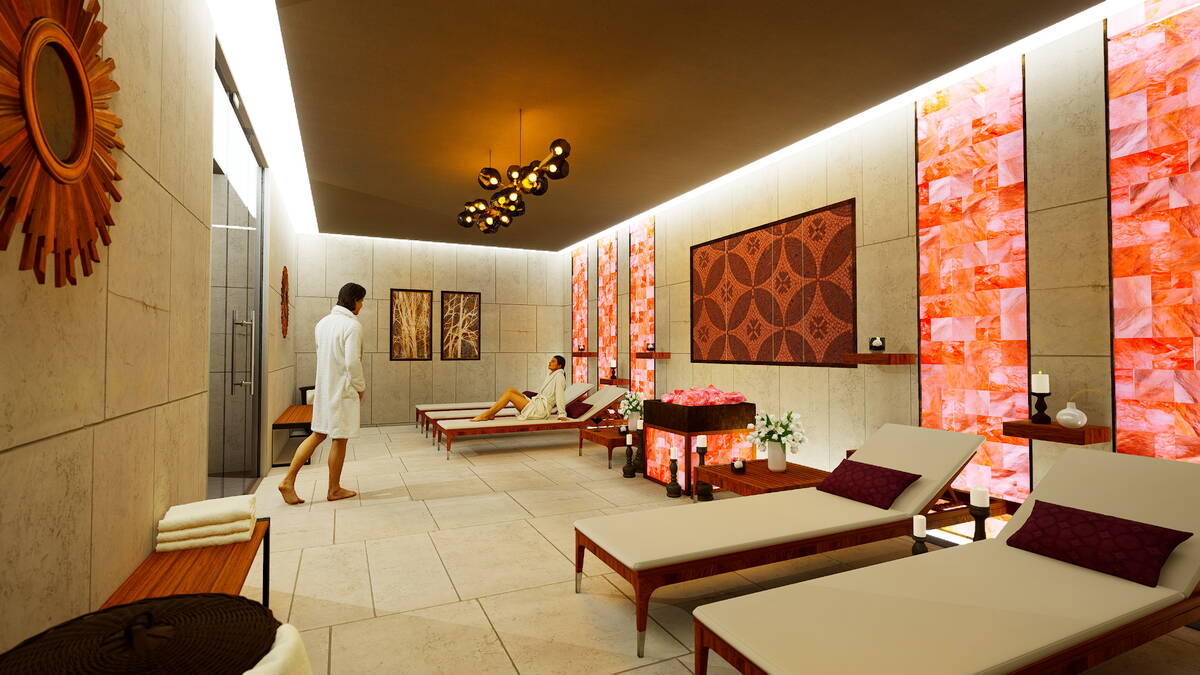 Jacobs Entertainment wants its rebrand of the Sands Regency to turn the property into "the Bellagio of Reno."
The company announced this week that the hotel-casino's new name is the J Resort, as it undergoes a $400 million renovation.
"I would like to let this property evolve to be the Bellagio of Reno, as a high-end property," CEO Jeff Jacobs said.
The company is in the first phase of its development plan, which will cost $300 million, and it will renovate the property's 750 rooms — 500 of which are available for booking — and add restaurants J Paul's Italian Steakhouse and Hanna's Table. Phase one is expected to be completed in June.
Jacobs said that it has spent $150,000 in renovation costs per room and it is investing $100 million toward art projects throughout the resort and its surrounding area.
The casino floor will transition from a "smoky low ceiling place" to having 40-foot tall ceilings. He said the estimated casino floor will range from 50,000 square feet to 100,000 square feet and be able to hold 1,000 gaming positions. And about half the casino floor will be nonsmoking.
"It's just a whole different feel, and there's going to be a lot of people that haven't been here in quite a few years (that are) gonna be quite surprised when they walk in," Jacobs said.
The second phase of development will cost $100 million and start this summer, with a target completion date of late 2024, according to Jacobs. It will expand J Resort's gaming area and add amenities such as an Asian food and gaming venue, sports lounge and rooftop swimming pool and spa.
Jacobs Entertainment bought the former Sands Regency in 2017 to serve as the anchor of its new 20-block mixed-use entertainment district called Reno's Neon Line, according to Jacobs.
The district, on West Fourth Street near downtown Reno, will have between 2,000 and 3,000 residential units, a 6,000-person festival ground called the Glow Plaza, convention space and retail and entertainment venues, according to city documents.
Jacobs said he has been working on the Neon Line district over the past 10 years, and he has bought over 80 properties in the area.
"Probably 10 years ago, I thought that Reno hit the bottom and it was going to come back after the Great Recession," Jacobs said. "So I started buying properties."
Jacobs said additional updates to the property could include more hotel towers, bringing the room count up to 2,000.
There are possible plans for a 6,500-seat outdoor amphitheater, a 3,500-seat Vegas-style showroom, a 400-seat dinner theater, 100,000 square feet of convention space, an outdoor day pool and 150 zip lines that would go over the Neon Line district.
Jacobs estimates the projects could cost another $400 million, but no timeline has been attached to the projects and it will depend on "if the market is right."
Contact Sean Hemmersmeier at shemmersmeier@reviewjournal.com. Follow @seanhemmers34 on Twitter.