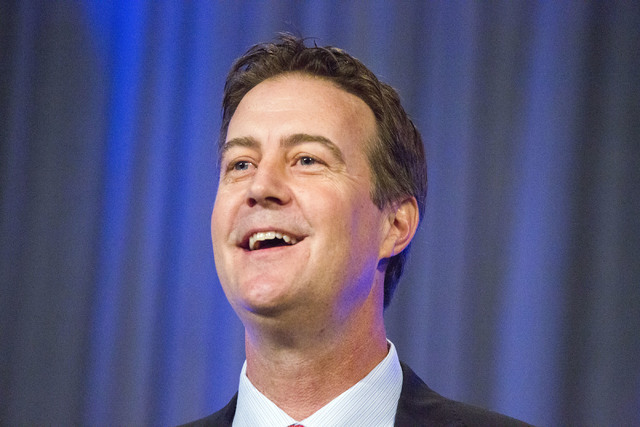 Bo Bernhard, executive director of UNLV's International Gaming Institute, has been named the Philip G. Satre Chair in Gaming Studies at both UNLV and the University of Nevada, Reno.
It's believed to be the only professorial designation for both schools. Bernhard will continue to be based in Las Vegas, but spend some of his time on the Reno campus.
"I love that we've brought the gaming educational world together," Bernhard said in an email.
Bernhard has been a champion for collaborative studies between the two universities through an association he had with former UNR economics professor Bill Eadington. Bernhard recently completed the coordination of the 16th International Conference on Gambling and Risk Taking at The Mirage, a projected he inherited from Eadington before he died of cancer in 2013.
The conference has grown to become the largest gathering of gaming industry executives and academics in the world. It's conducted every three years and the meeting that wrapped up at The Mirage June 10 drew 600 people from 30 countries on six continents.
Bernhard succeeds Eadington as the holder of the Satre Chair in Gaming Studies at UNR, named for former Harrah's Entertainment Inc. CEO Phil Satre. He currently serves on several public and charitable boards and was inducted into UNLV's Lee Business School Nevada Business Hall of Fame in 2011.
Bernhard was named the inaugural research director at UNLV's International Gaming Institute in 2002 and was awarded a dual professorship in hotel management and sociology. In 2011, he was named executive director at the institute, where he oversees research and academic functions.
A fifth-generation Nevadan, Bernhard is the son of Peter Bernhard, who served 13 years as chairman of the Nevada Gaming Commission through June 2014.
Contact Richard N. Velotta at rvelotta@reviewjournal.com or 702-477-3893. Find him on Twitter: @RickVelotta