Bettor hits for $1.4M on Las Vegas Strip table game
Updated July 9, 2019 - 4:22 pm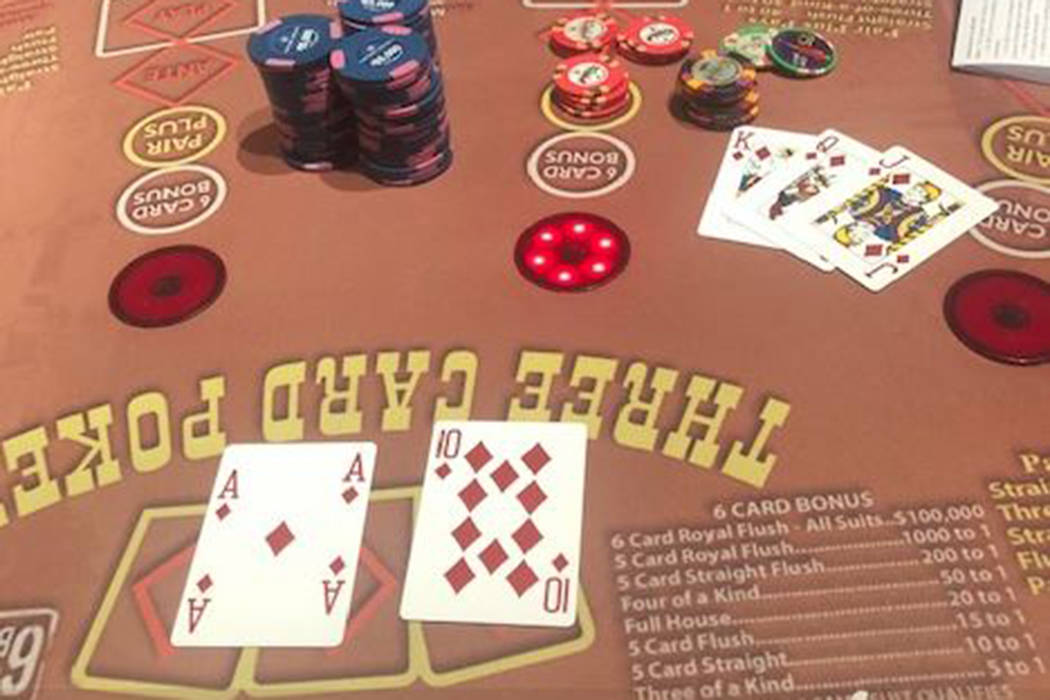 One man didn't have to sit through hundreds of "Shuffle up and deal" calls to earn his fortune in Las Vegas. He just needed a $5 side bet and the luck of the draw.
The card player won $1,469,237 after connecting on a royal flush Monday night at a Three Card Poker table at Caesars Palace.
The winning hand hit at 11:30 p.m., and the winner chose to remain anonymous, according to Chelsea Ryder, director of public relations/hospitality for Caesars Entertainment.
Monday's win makes seven table game jackpots of $1 million or more hit within the past nine months across Caesars' Nevada properties, according to Ryder.
Contact Tony Garcia at tgarcia@reviewjournal.com or 702-383-0307. Follow @TonyGLVNews on Twitter.
How to play Three Card Poker
— To start, the player places an ante wager and/or a pair plus wager, betting that they will have a hand of at least a pair or better.
— Three cards are then dealt face down to each player and to the dealer. You are only playing the dealer and not other players at the table.
— The player will then look at his hand and determine to place a play wager (equal to the amount they put as the ante wager) to pit his hand against the dealer's hand or not. Optimum strategy says the player should "play" all hands greater than Queen, Six and Four and fold all hands worse.
— If a player folds, the hand is over and the dealer will collect the player's ante wager and pair plus wager. If the player places a play wager, the cards will be turned over to determine if the player has a better hand than the dealer.
— If the dealer has a hand of Jack-high or worse, the play wager is returned to the player. If the dealer has a hand of Queen-high or better, both the play wager and the ante are paid out at 1 to 1 if the player has a better hand than the dealer.
— If the dealer's hand is superior, both the ante and play bets are collected. The pair plus bet is determined completely independent to what the dealer has.
Source: Caesars casino gaming blog