Caesars CEO reports 'strong' group business bookings
Updated August 7, 2020 - 9:47 am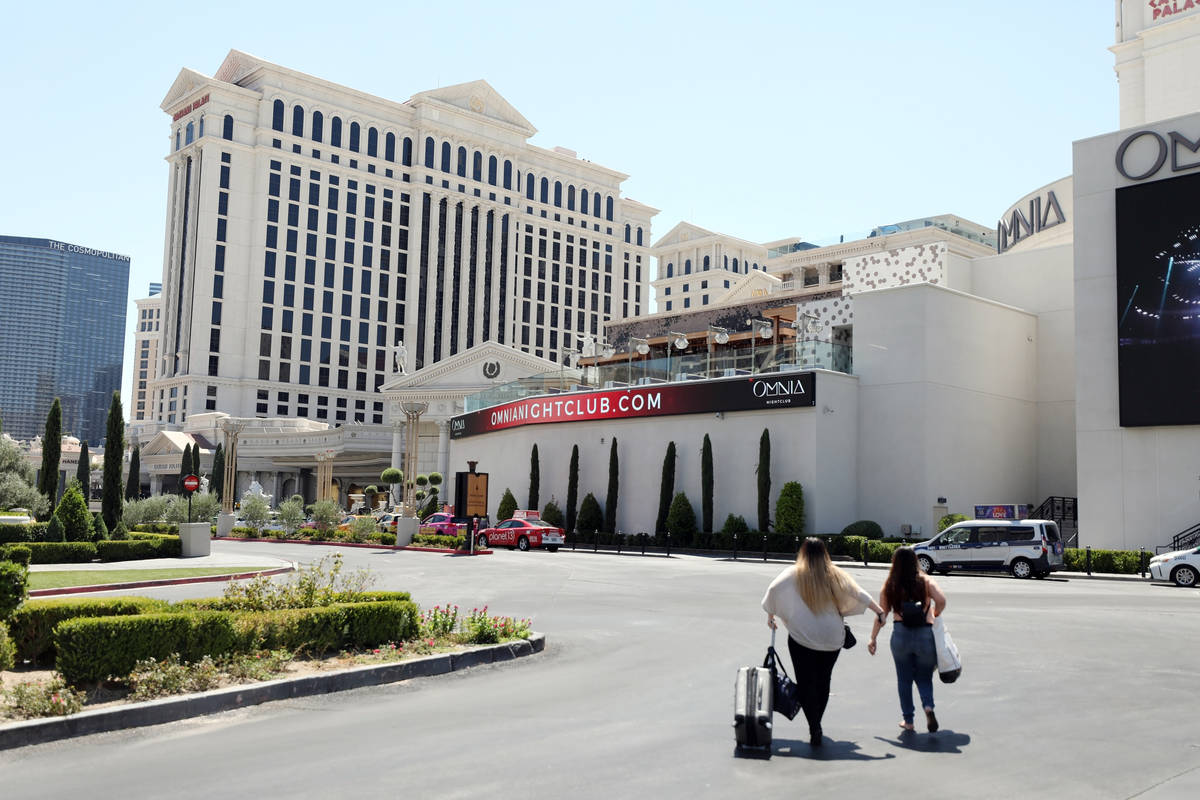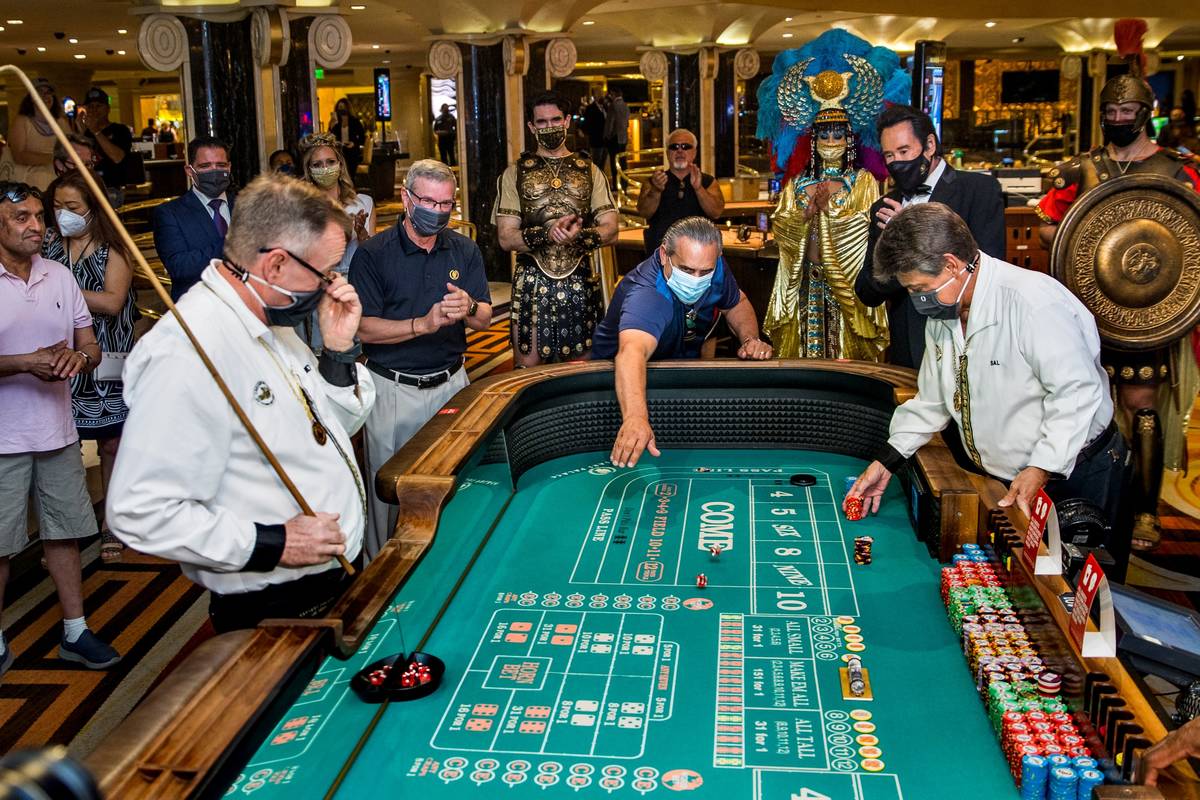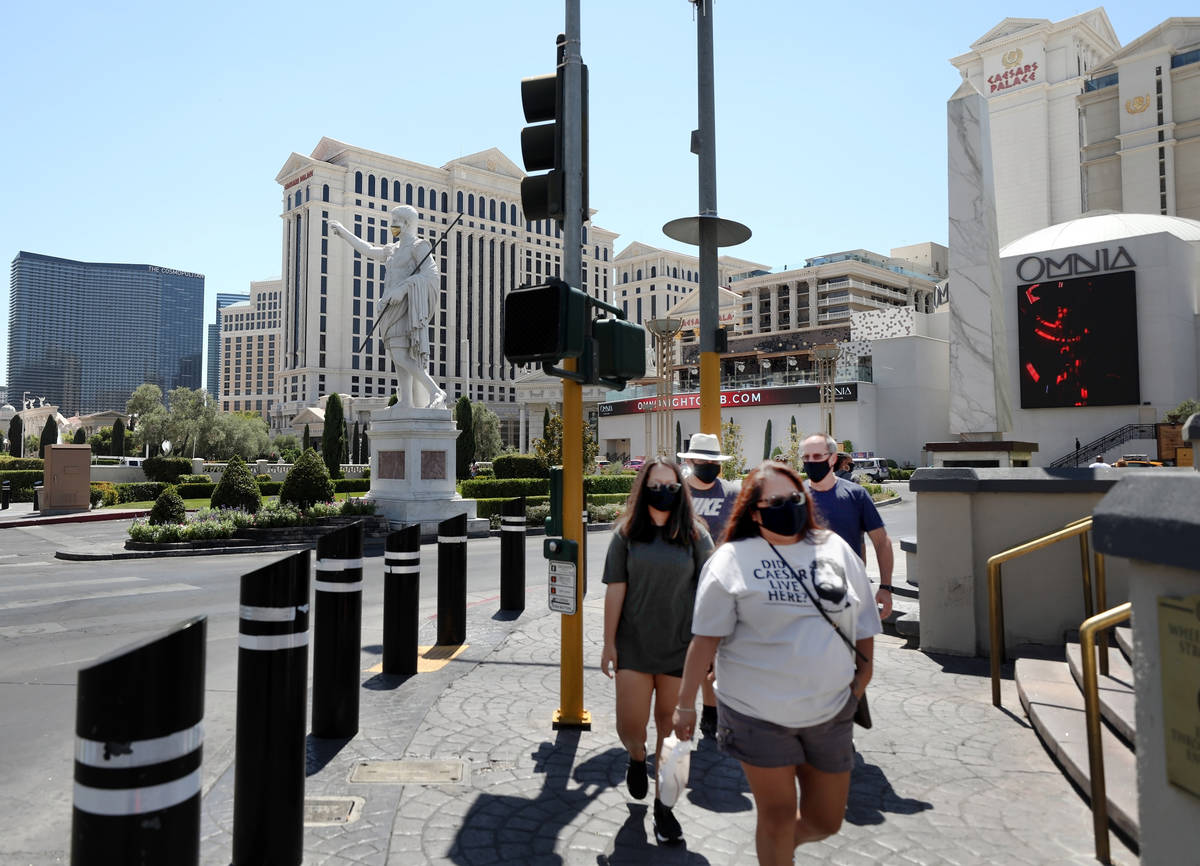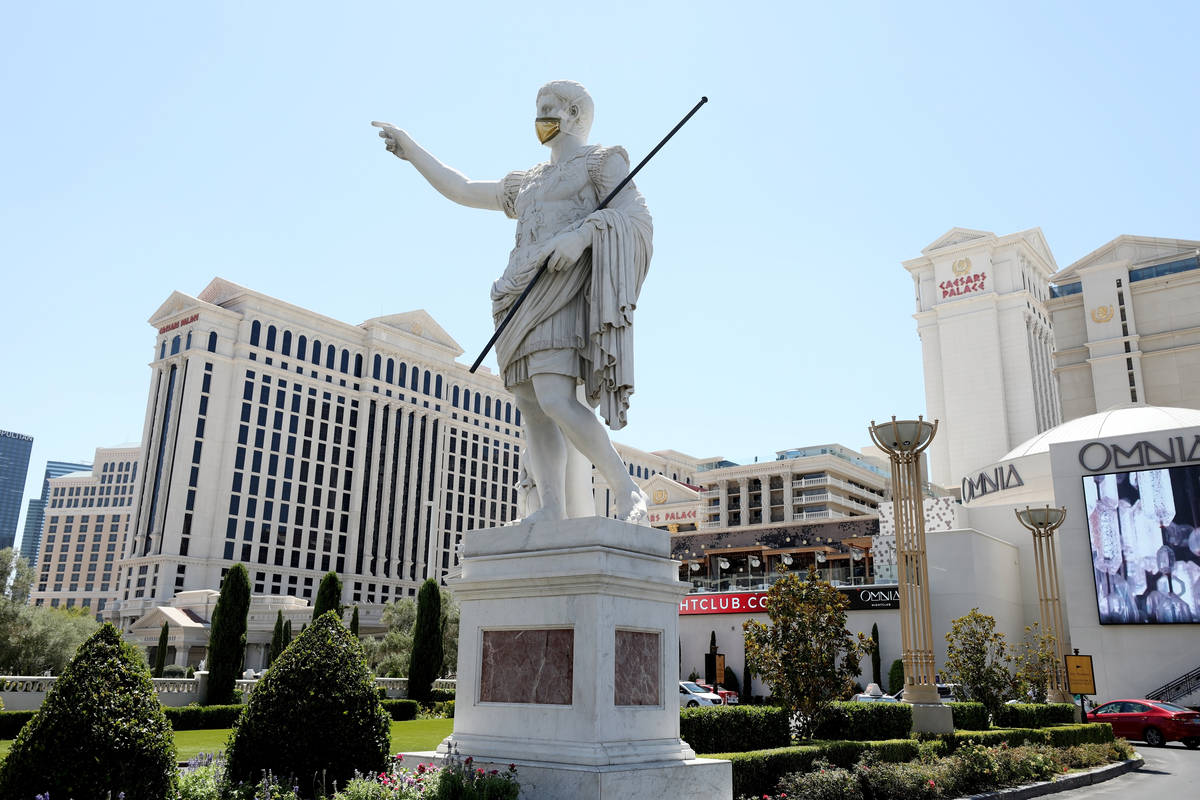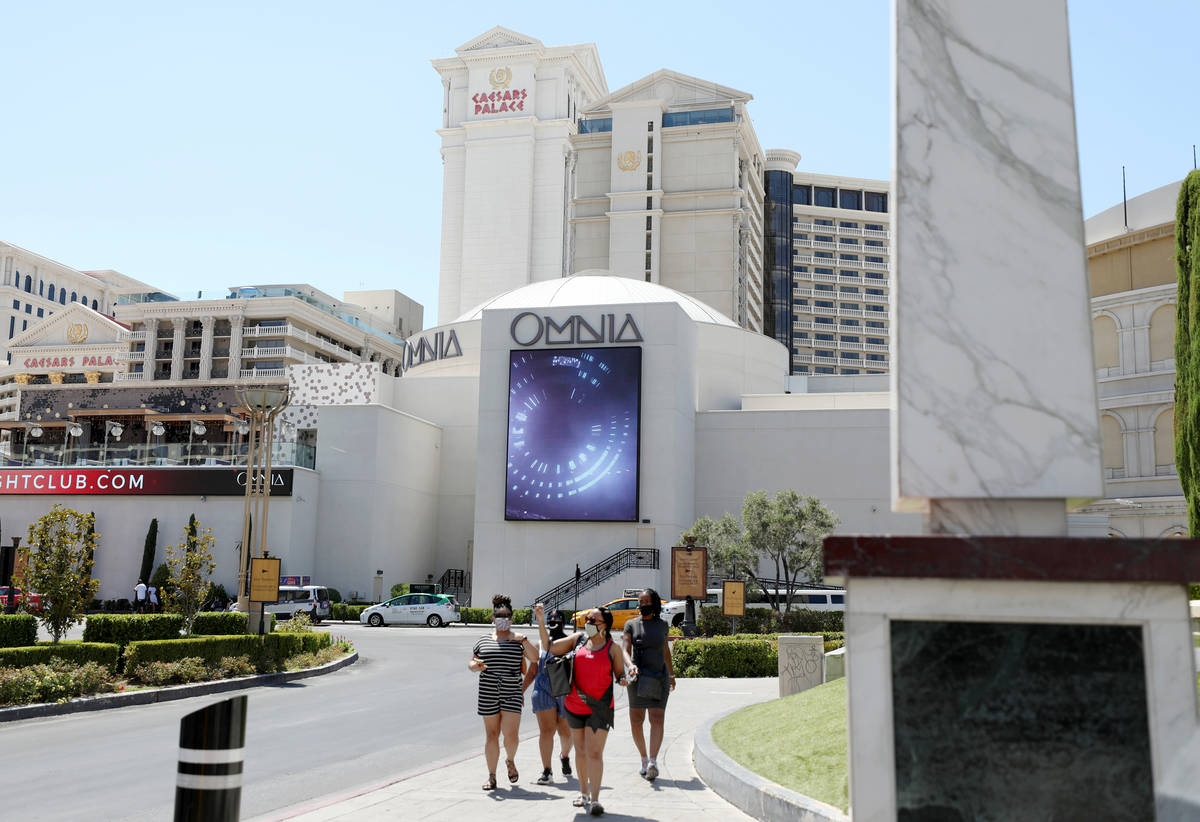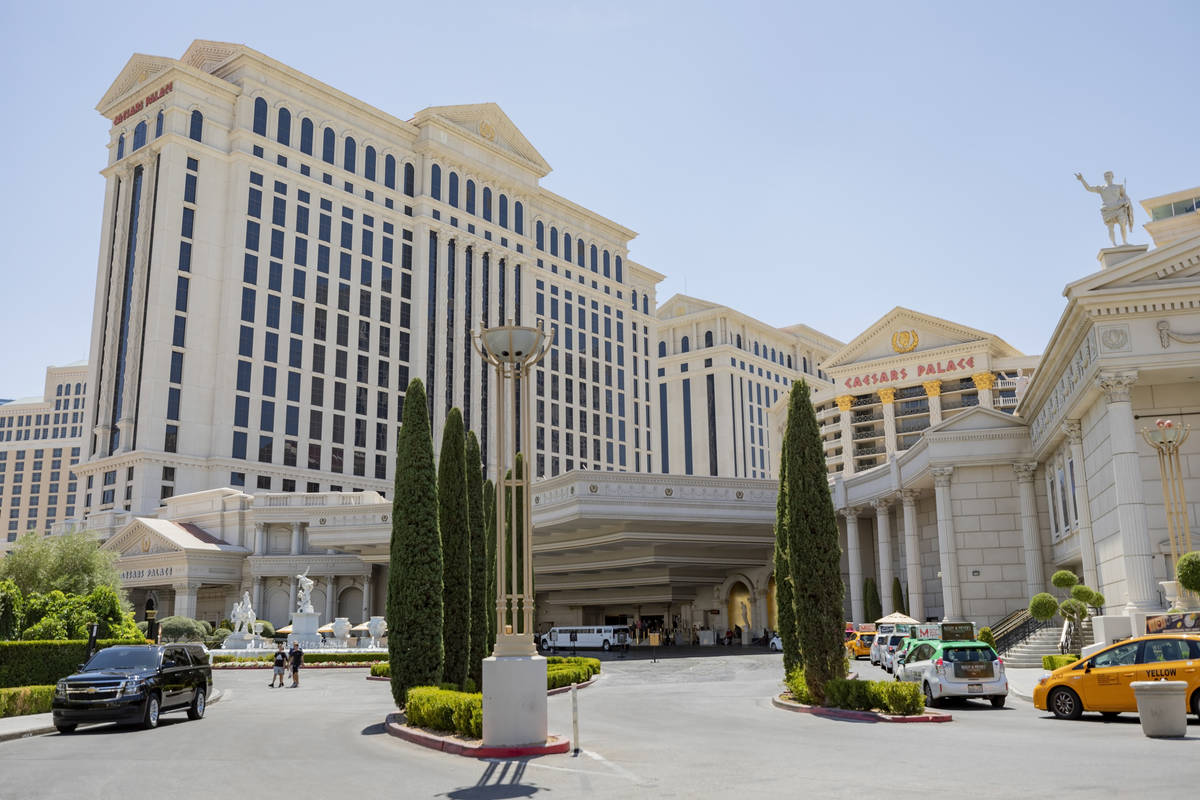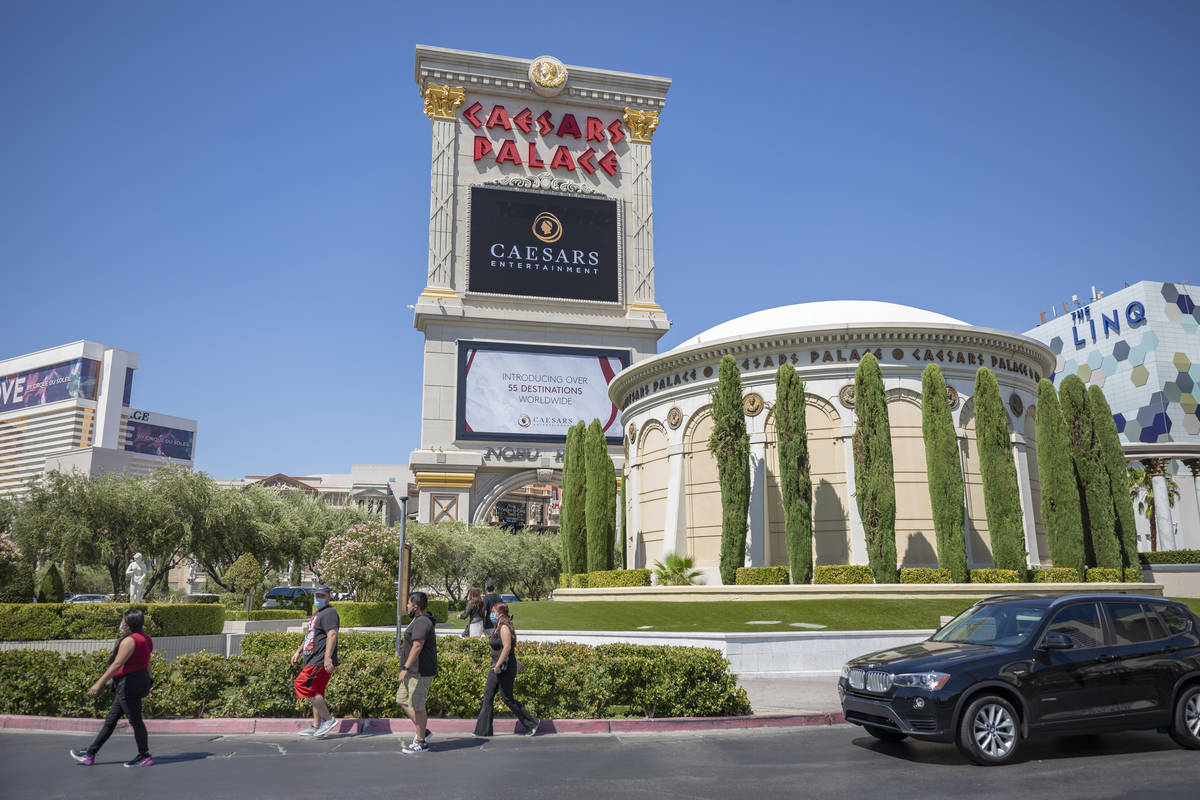 The new version of Caesars Entertainment Inc. looks to capitalize on conventions and sports as it battles back from coronavirus-related closures that hampered second-quarter results, the company reported Thursday.
Caesars, in its first earnings call since blending Eldorado Resorts Inc. and Caesars in a $17.3 billion merger finalized July 20, had better-than-expected group bookings, CEO Tom Reeg said in a conference call with investors Thursday afternoon.
Group business has taken a major hit since onset of the pandemic, which has dampened midweek occupancy rates in Las Vegas. Major conventions such as the Specialty Equipment Market Association and CES have canceled plans for late 2020 and early 2021.
Reeg said the company booked almost $200 million worth of business compared with $120 million in the same period last year.
Only 15 percent of those events were rescheduled events that had to rebook. Most of those events will take place between six and 24 months out.
Reeg said it's no secret that the lack of convention business and entertainment offerings has put a damper on revenue since mid-March when casinos were shut down nationwide.
Caesars, which bills itself more as a regional operator, saw some of its properties outside Nevada reopen in May with its venerable Caesars Palace resort back on June 4.
Since then, most of the Caesars operations are back, with just The Cromwell, Planet Hollywood and Rio properties in Las Vegas remaining closed. Every regional property is open, meaning 51 of 54 Caesars resort doors are open.
"Regionals were quite strong, and destination markets have lagged," Reeg told investors.
In Las Vegas, Reeg said midweek occupancy has been around 50 percent and has started to climb again.
"We're running weekend occupancy to our caps, which are now in the high 70s (percent)," Reeg said. "We've capped occupancy in Las Vegas because of limitations on what the customers can be offered in the nongaming area, food and beverage limitations, no bars most recently and social distancing at pools when it's 110 degrees.
"We want to keep control of the health and safety situation for both customers and employees, so Caesars was capping occupancy as properties reopened at 80 percent and was running that on weekends. We pulled back to 70 percent as cases rose in Nevada, and we've started to move that back up since we took over," Reeg said.
He chided the media for hurting Fourth of July visitation.
"You had some, what I would describe as, media fear-mongering over what might happen Fourth of July weekend that I think muted visitation across the country, but other than that weekend, our results across the board have been similar to what we reported in the reopening period," he said.
Reeg reiterated Thursday that Caesars still plans to sell at least one Strip asset but said the timeline for the sale may be stretched from the previously announced 12 months to 18 months from the date of the merger because of the current operating environment.
"Now that the merger has closed, our operating teams are fully engaged with integrating the two companies and executing on the synergy plans," he said in a Thursday statement.
That synergy will include the process of laying off employees with duplicative jobs from the former Eldorado and Caesars. Reeg said about 55 percent of the company's employees are back to work — but he also noted that some of the jobs may be forever lost as the company discovers savings realized from cuts resulting from the pandemic.
He also said in some markets — New Jersey and Pennsylvania specifically — that state governments have not allowed the casinos to expand to full capacity. Food and alcoholic beverages can't be served at food outlets there.
As a result, revenue was well below results from the second quarter of 2019. The company reported a net loss of $100 million, $1.25 a share, on revenue of $126.5 million for the quarter ending June 30, a decline of 80.1 percent. A year ago, the company had net income of $18.9 million, 24 cents a share, on revenue of $637.1 million. Figures were adjusted to account for the addition of properties from the merged companies.
In addition to anticipated uptick in group business, Reeg was optimistic about the company's outlook in sports wagering after William Hill US began to take over several Caesars race and sports books nationwide. Reeg anticipates revenue of $600 million to $700 million in sports betting in the next year and said by the end of the year the company expects to further refine its sports betting operation.
Right now, he said, the sportsbooks are an important focus of casino activity, now that professional baseball, basketball and hockey are back and pro football is around the corner.
It should help make up some of the slump in entertainment revenue, although Reeg indicated Caesars has better opportunities for entertainment ticket sales with some of the types of acts it hosts.
The company has "fewer headliners and Cirque (du Soleil) shows" than some of its Strip counterparts. For example, Spiegelworld, the company responsible for the "Absinthe" show at Caesars Palace, announced Wednesday it is adjusting its seating capacity from 600 to 220 in a bid to reopen the show sooner.
Caesars shares soared $2.21, 6.2 percent, in light trading volume on the Nasdaq exchange. After hours, it was up another 50 cents, 1.3 percent, to end at $38.25 a share.
Contact Richard N. Velotta at rvelotta@reviewjournal.com or 702-477-3893. Follow @RickVelotta on Twitter. Contact Bailey Schulz at bschulz@reviewjournal.com or 702-383-0233. Follow @bailey_schulz on Twitter.
Caesars by the numbers
Second-quarter revenue and earnings for Las Vegas-based Caesars Entertainment Corp., operators of Caesars Palace, Flamingo, Harrah's and The Linq Hotel, among other Strip properties. (Nasdaq: CZR)
Revenue
2Q 2020: $126.5 million
2Q 2019: $637.1 million
Change: -80.1%
Net income/(loss)
2Q 2020: ($100 million)
2Q 2019: $18.9 million
Earnings/(Loss) per share
2Q 2020: ($1.25)
2Q 2019: $0.24