Caesars completes merger, emerges from bankruptcy protection
October 6, 2017 - 8:52 am
Updated October 6, 2017 - 4:05 pm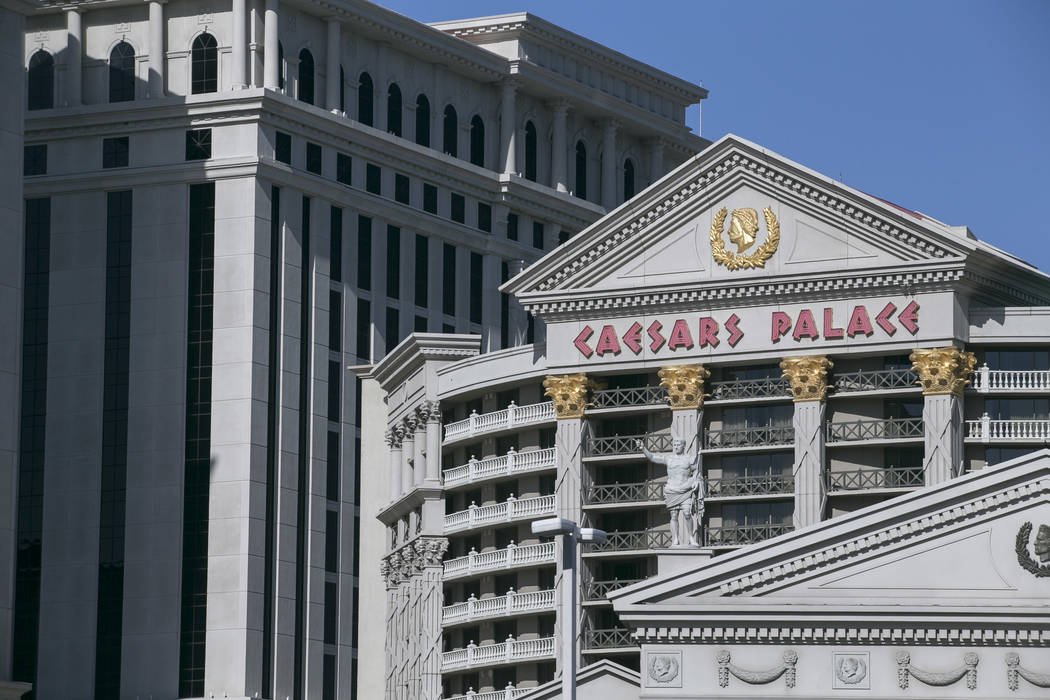 Caesars Entertainment Corp. is back.
The company on Friday announced it has completed its announced merger between subsidiaries Caesars Acquisition Co., and Caesars Entertainment Operating Co. Inc. with a restructuring that will enable it to invest $2 billion in future growth, much of it in Las Vegas.
The company also announced its 11-member board of directors that includes President and CEO Mark Frissora and two other holdovers from the previous board.
The emergence from Chapter 11 bankruptcy protection concludes more than 2½ years of volatile courtroom battles that largely limited the company with nine Las Vegas properties from expanding.
The operator of Caesars Palace, Paris Las Vegas, Harrah's, Bally's, Planet Hollywood, Flamingo, The Linq Hotel, The Cromwell and Rio can now embark on a strategy that includes plans to build a convention facility and freshen its hotel rooms.
Frissora told the state Gaming Control Board and the Nevada Gaming Commission in August is looking at growth on 7 acres in front of its flagship Caesars Palace property as well as 40 acres east of Bally's and Paris Las Vegas.
The company already has begun a $60 million remodeling of rooms at the Flamingo, a $35.1 million remodeling at Harrah's, a $2.7 million plan to replace windows in Harrah's north tower with insulating glass and a $1.3 million remodeling of the sports book at The Cromwell.
"The conclusion of (Caesars Entertainment Operating Co.'s) restructuring leaves Caesars Entertainment with an expected enterprise value of approximately $20 billion based on (Thursday's) closing prices," Frissora said in a statement announcing emergence.
Caesars shares closed down 30 cents, 2.3 percent, to $12.80 a share on volume 4½ times average trading.
"With reduced leverage, increased free cash flow and the new real-estate investment trust structure, we are positioned with a solid foundation to pursue a diversified growth strategy," he said. "Throughout the restructuring process, Caesars has invested significantly to upgrade and renovate its facilities."
Frissora said the total 2015-2017 capital expenditures are expected to exceed $1.5 billion.
"We are also executing hundreds of initiatives to generate incremental revenue, as well as to enhance operational efficiency, guest experiences and employee engagement through technology-driven innovation and process improvement," he said.
Jack Tracy, head of legal analysis for the Americas for New York-based Debtwire, which analyzes debt markets worldwide, said the Caesars bankruptcy resolution was one of the most complex he's ever seen and was the largest involving a casino company.
Tracy said the emergence from bankruptcy set the stage for the formation of Caesars Resort Collection LLC, a privately held, wholly owned subsidiary of the parent company designed to streamline the company's balance sheet.
Late last week, Caesars announced that two other subsidiaries, CRC Escrow Issuer LLC and CRC Finco, priced a $5.7 billion secured credit facility, which includes a $4.7 billion term loan and a $1 billion revolving credit agreement.
The company will close on the loan and credit agreement on Oct. 16.
While the company hasn't said specifically how the credit would be used, "If you connect the dots, it could be a vehicle for expanding the property," Tracy said.
Contact Richard N. Velotta at rvelotta@reviewjournal.com or 702-477-3893. Follow @RickVelotta on Twitter.
RELATED
Caesars Entertainment debutes new 11-member board of directors