Caesars Entertainment, Carl Icahn enter into agreement
Updated March 1, 2019 - 4:41 pm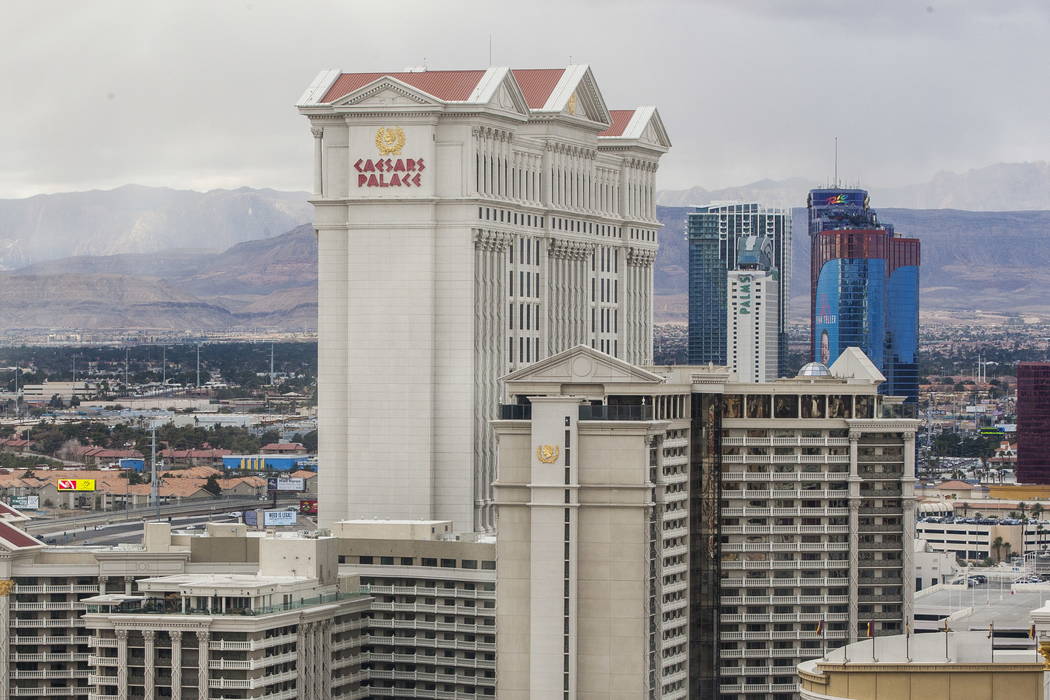 Hedge fund activist Carl Icahn will control a quarter of the Caesars Entertainment Corp. board, increasing the chances the Las Vegas-based company will merge with a regional operator.
The 83-year-old billionaire, who scooped up nearly 10 percent of Caesars' stock, will also have significant influence on who becomes the company's next CEO.
Icahn Enterprises CEO Keith Cozza, Icahn Enterprises board member James Nelson and Icahn Capital fund manager Courtney Mather will join the 12-member Caesars board effective immediately, the Las Vegas-based casino operator said in a statement Friday morning.
Three current board members — John Boushy, Matthew Ferko and Christopher Williams — will step down to make way for Icahn's appointments.
Icahn and Caesars had until Friday to reach an agreement on board candidates to avoid a proxy war at this year's annual shareholders meeting. Icahn will need to maintain at least a 5 percent stake in Caesars to hold three seats, according to the agreement.
Cozza and Mather will serve on the company's strategy and finance committee as well as the CEO search committee. Current CEO Mark Frissora is scheduled to step down by the end of April. Icahn will receive a fourth seat if Caesars does not approve a new CEO by April 15, the agreement stated.
"While we initially thought Caesars's next CEO could come from outside the gaming industry, we suspect Mr. Icahn will lobby for a seasoned gaming executive," said Barry Jonas, a gaming analyst at SunTrust Robinson Humphrey.
Icahn has owned several casino operators over decades and is close to several gaming executives. Icahn most recently owned Tropicana Entertainment, which he sold last year to Eldorado Resorts.
Asset sale
Icahn reiterated his call Friday for Caesars to sell or merge with another operator to enhance its existing "hub-and-spoke" business model of filling its 23,000 Las Vegas rooms with regional clients.
The U.S. casino industry has experienced significant consolidation over the past four years as operators seek to cut costs and expand their client database amid sluggish revenue growth.
"I believe the best path forward for Caesars requires a thorough strategic process to sell or merge the company to further develop its already strong regional presence," Icahn said in the news release, "which will allow Caesars to continue to take advantage of the Caesars Rewards program, bringing more and more players to Caesars' Vegas market."
Caesars Rewards has more than 55 million members.
Jonas said an outright sale of Caesars is unlikely due to the high debt load of both Caesars and regional casino operators. A reverse merger in which the management team of the smaller regional operator takes over Caesars is "more likely," he said.
Golden Nugget owner Tilman Fertitta made an offer last year to merge his casino chain with Caesars and run the combined company. However, Caesars rejected that offer, saying it did not believe it would increase shareholder value.
Eldorado Resorts CEO Tom Reeg told Wall Street analysts Wednesday during a conference call that his company is interested in acquiring more assets, but declined to comment specifically on media reports that his company reached out to Caesars. Richard Broome, a spokesman for Caesars, declined to comment on Eldorado's potential interest.
Wall Street analysts have said a merger with Eldorado could be difficult as gaming regulators may force the companies to sell off assets. Caesars and Eldorado combined manage more than 60 casinos in the U.S.
Shares of Caesars rose 35 cents, or 4.1 percent, early Friday to $8.97.
Contact Todd Prince at 702-383-0386 or tprince@reviewjournal.com. Follow @toddprincetv on Twitter.