Caesars executives upbeat despite net loss; company revenue increases
November 9, 2015 - 5:05 pm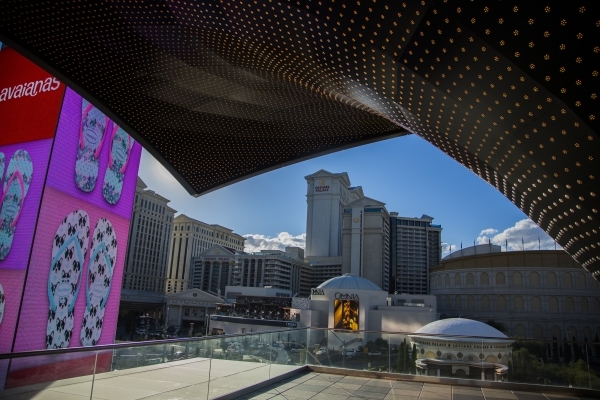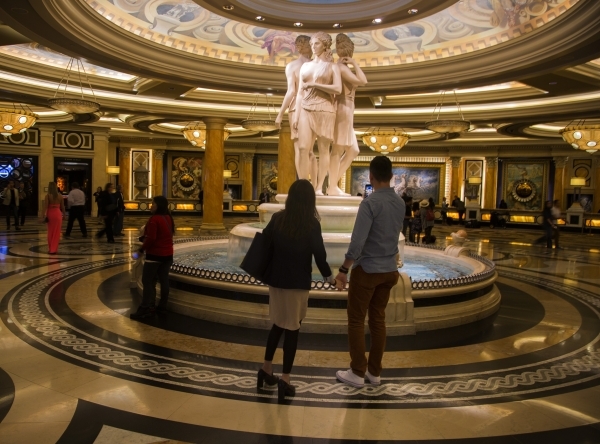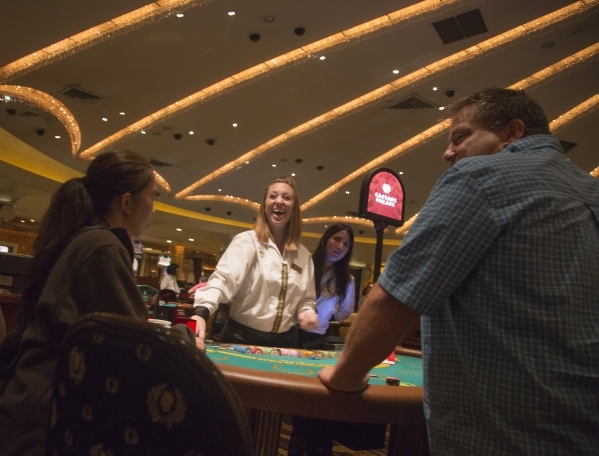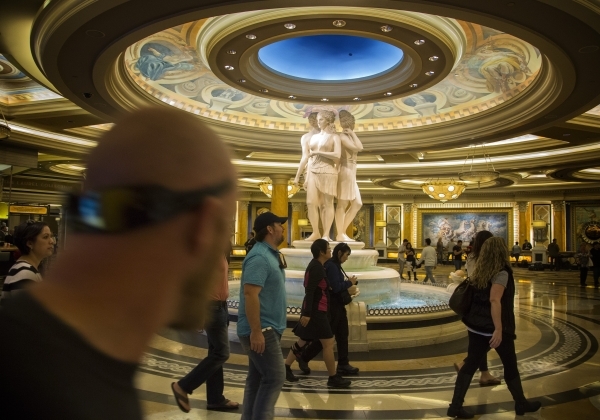 Caesars Entertainment Corp. took a net loss in the third quarter due to accumulation of nearly $1 billion in commitments from bond holders concerning its bankrupt operating division, but said overall revenue increased over the three month period.
Caesars CEO Mark Frissora was upbeat Monday during a conference call with the investment community, saying marketing changes and a better operation efficiency have improved the bottom line for the casino giant, which operates nine resorts on or near the Strip and some 50 properties nationwide.
The company's quarterly results are somewhat convoluted due to the bankruptcy restructuring of Caesars Entertainment Operating Co., Caesars largest division, which includes Caesars Palace, Caesars Atlantic City, Harrah's Reno and nearly two dozen regional properties.
Caesars said its net revenue for the quarter that ended Sept. 30, increased 12 percent, to $1.14 billion, for the properties not covered by CEOC, which filed for bankruptcy in January. When CEOC is included in the results, Caesars said its net revenue in the quarter grew 5 percent, to $2.32 billion, in the quarter.
"The enterprise had solid fundamental business improvement driven by Las Vegas revenue performance," Frissora said. "We are confident that our strategy will increase value for our stakeholders over the long-term."
Caesars reported a net loss in the quarter of $756 million, or $5.44 per share, which was a decrease from a net loss of $980 million a year ago. Company officials said the net loss was "entirely driven" by the CEOC bankruptcy.
The company credited ts revenue growth to higher gaming and hotel revenues, company wide marketing improvements and a 20 percent revenue growth from social and mobile gaming products operated by Caesars Interactive Entertainment.
Frissora said Caesars saved money by converting its customer marketing programs from direct mail to email and other interactive outlets.
"This is both cost-effective and allows for the personalization of marketing materials," Frissora said.
In addition, the company benefited from a full quarter of results from the year-old Horseshoe Casino Baltimore and the completed renovation of The Linq Hotel on the Strip.
Frissora said CEOC is expected to meet its year-end cash flow projections. CEOC is seeking bankruptcy approval to separate into a real estate investment trust and eliminate $10 billion of the company's $22.3 billion in long-term debt.
Frissora cited several initiatives to improve its business prospects. The company is upgrading hotel rooms in Las Vegas, including Planet Hollywood, Harrah's Las Vegas, Paris Las Vegas, and is renovating Caesars Palace's oldest tower. The upgrades, he said, would mean higher room rates at those resorts.
Also, Caesars is adding restaurants to several Strip properties and is upgrading regional facilities, such as expanding its convention center at Harrah's Atlantic City and opening a second casino that it manages for the Eastern Band of Cherokee Indians in North Carolina.
Meanwhile, the company created new attractions geared toward younger customers, such as millennials.
"We're creating new, social environments for younger customers to enjoy," Frissora said.
At the recent Global Gaming Expo, Frissora said the company was looking to create casino areas for millennial gamblers.
During the conference call, he said Tag Lounges, which are virtual gaming centers with electronic table games, have added to several properties. A social area was also created at O'Sheas Casino in the The Linq.
Contact reporter Howard Stutz at hstutz@reviewjournal.com or 702-477-3871. Find @howardstutz on Twitter.