Caesars offers to contribute $4B as part of unit's bankruptcy plan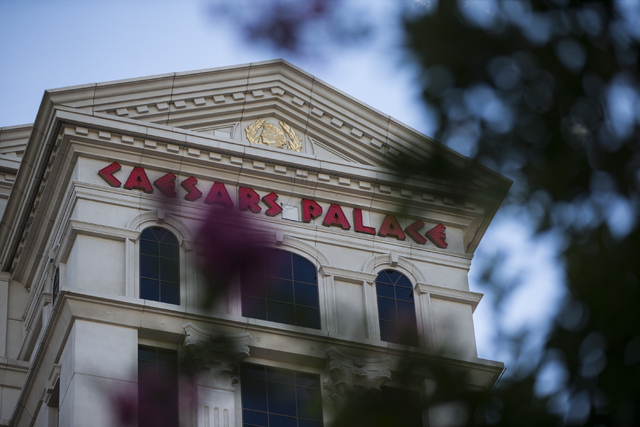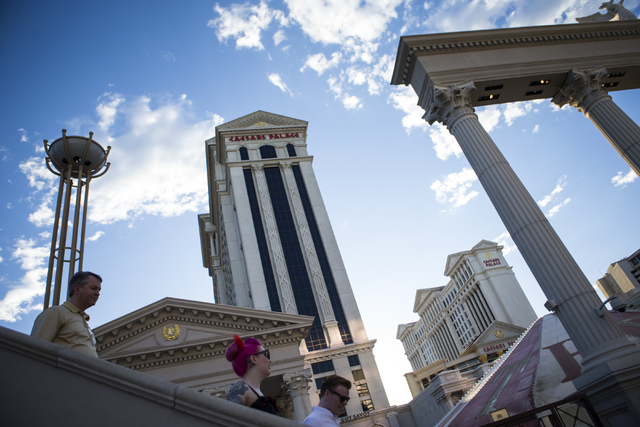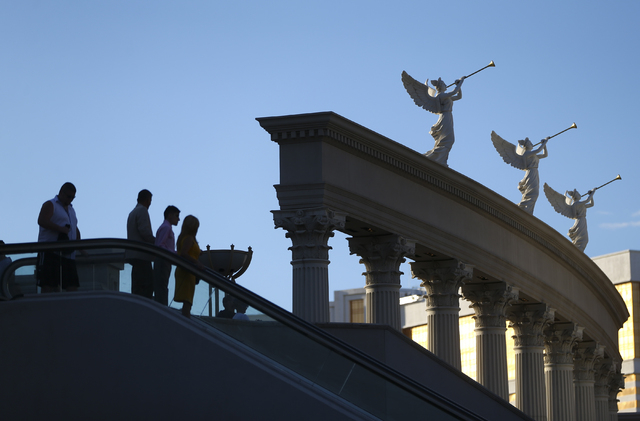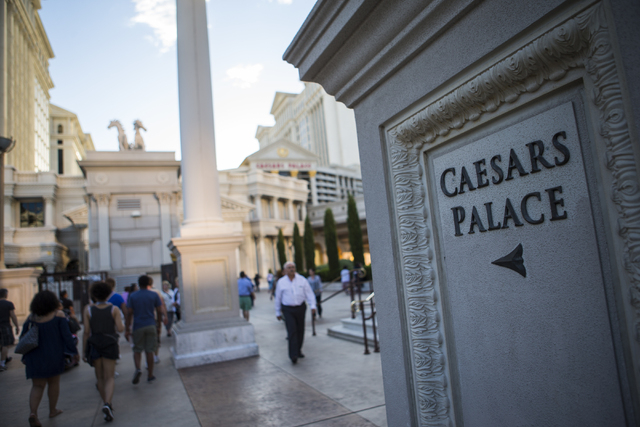 CHICAGO — Caesars Entertainment Corp. has offered $4 billion in a new plan to help its casino operating unit emerge from Chapter 11 bankruptcy, a lawyer for the unit told a U.S. Bankruptcy judge on Wednesday.
Under the new plan, creditors will receive a bigger payout than under an initial framework restructuring agreement, which included a contribution from the Caesars Entertainment parent worth $1.5 billion.
The initial agreement was widely opposed by creditors of the bankrupt unit, who are collectively owed $18.4 billion. They alleged that the parent, Caesars Entertainment, stripped away many of the best hotel-casinos — properties such as The Linq Hotel on the Strip — and put them beyond the reach of the operating unit's creditors, something the parent has denied.
"In terms of recoveries to creditors, they are substantially improved down the line" under the new plan, lawyer David Seligman said in Chicago bankruptcy court on behalf of the Caesars unit on Wednesday.
Separately this week, The Wall Street Journal and other news outlets said Caesars Interactive Entertainment, a Caesars Entertainment Corp. affiliate, drew unsolicited bids exceeding $4 billion for its mobile and social games businesses.
The Journal and Bloomberg News, citing unnamed sources, said Montreal-based Caesars Interactive and New York investment bank Raine Group LLC are evaluating the bids, which have come from financial firms and gaming, media and entertainment companies.
Regulatory filings show Caesars Interactive Entertainment had $282.7 million in earnings before interest, taxes, depreciation and amortization, a measure of cash flow, with sales of $766.5 million in 2015.
Caesars Interactive, led by Mitch Garber, was started in 2009 to run the World Series of Poker. It now offers social media casino games with popular titles including Slotomania and Bingo Blitz.
Caesars Entertainment in 2013 spun off Caesars Interactive into Caesars Growth Partners, a unit controlled by Caesars Acquisition Co., a separate publicly traded company. Caesars Entertainment owns a majority stake in Caesars Growth Partners but has no voting control over Caesars Interactive, the Journal noted. Garber told the Journal there's no formal sales process and a sale may not happen.
Meanwhile, under Wednesday's proposal, once Caesars Entertainment completes its previously announced merger with its affiliate, Caesars Acquisition Co., the combined company will issue $1 billion of convertible notes to the operating unit's creditors.
Creditors will also receive up to 47.5 percent of the common stock in the postmerger Caesars Entertainment and cash, valuing the entire contribution from the parent at $4 billion.
However, junior creditors led by hedge fund Appaloosa Management and investment management firm Oaktree Capital were unimpressed with the new offer in court on Wednesday, a sign that a bitter creditor fight may still ensue.
"We have a different view," Sidney Levinson said in court on behalf of the second-lien noteholders.
Junior creditors want to pursue claims against the parent and its private equity sponsors Apollo Global Management and TPG Capital they say could be worth as much as $12 billion, Levinson said.
An independent examiner said in March that Caesars Entertainment and its private equity backers could face up to $5.1 billion in legal claims.
Creditors must vote on the proposed plan and the U.S. Bankruptcy Court in Chicago has to confirm that the plan is fair before it can become effective, a process that can take many months.
Caesars Entertainment shares fell 42 cents, or 5.76 percent, Wednesday to close at $6.87 on the Nasdaq. The shares have fallen 11 percent this year.
TheStreet.com rates Caesars Entertainment shares "sell" with a D+ ratings score. TheStreet lists deteriorating net income, high debt management risk and weak earnings-per-share growth among Caesars Entertainment's weaknesses.
Review-Journal writer Matthew Crowley contributed to this report. Contact him at mcrowley@reviewjournal.com. Find @copyjockey on Twitter.
RELATED
Caesars bankruptcy may hinge on releasing inquiry results, judge says
Caesars bankrupt division reports $100.3 million net loss in December
Caesars mediator may change course of drawn-out bankruptcy
Caesars may be closer to joining operating unit in bankruptcy