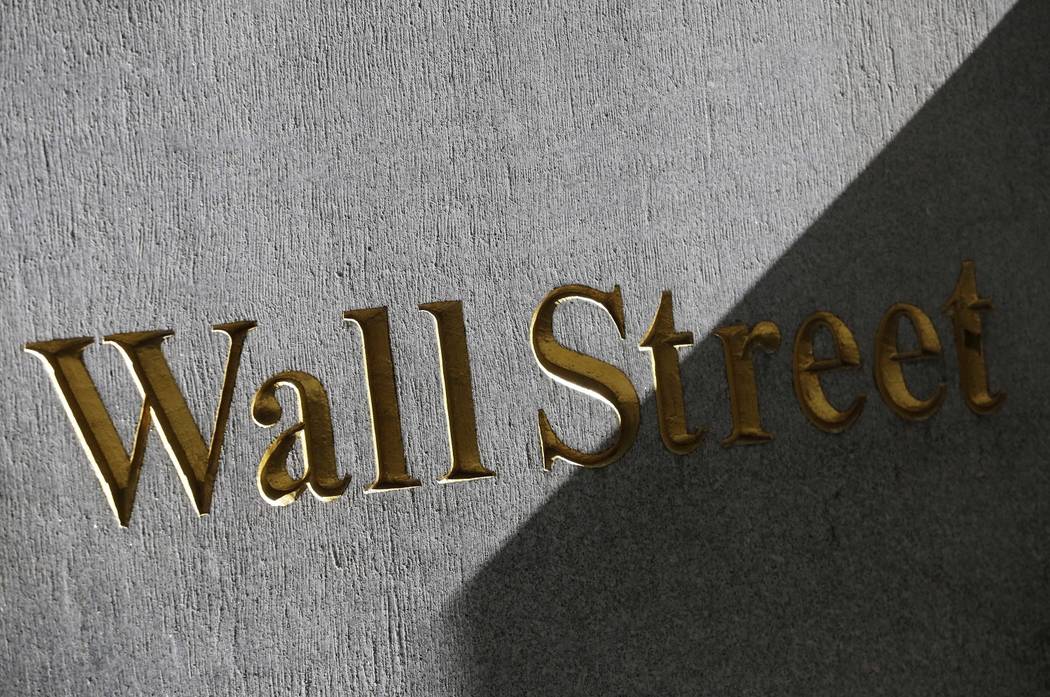 Stock prices for the major publicly held resort companies based in Las Vegas remained stable the week immediately after the Oct. 1 mass shootings, with MGM Resorts International showing the biggest decline.
MGM owns and operates Mandalay Bay from where a shooter fired and killed 58 people that night.
Prices for two companies that focus on the locals market went up between Oct. 2 and Friday.
Analysts contacted by the Review-Journal said their companies have policies about not discussing stock issues immediately after tragedies, but Harry Curtis, a managing director and senior analyst for Tokyo-based Nomura Holdings, told CNBC that he expected Las Vegas companies to be resilient.
"You go back to a shooting in a casino in Manila, the Orlando incident, Paris, in each of those instances the city recovered," Curtis said. "And we expect the same for Las Vegas."
He was referring to a shooting and arson that killed 36 people in the Philippines in June, the 2016 massacre at the Pulse nightclub in Orlando that left 49 dead and an attack on a French concert hall that killed 130 people.
MGM fell 4.8%
MGM closed at $32.59 a share on Sept. 29, the Friday preceding the shooting. On Tuesday, the price dropped 38 cents, 1.23 percent, to $30.43.
Through last week, the price stabilized at about that level, returning to average volume by Wednesday and closing Friday at $30.81.
MGM's closing price Friday was about midway between its 52-week high and low prices.
All the other major companies were relatively stable throughout the week.
Caesars Entertainment, which has the second-largest footprint of hotels in Las Vegas behind MGM, saw shares fall 4.1 percent from Sept. 29 through Friday.
Caesars, which also announced that it had emerged from Chapter 11 bankruptcy protection after markets closed Thursday, closed at $13.35 a share on Sept. 29 and $12.80 a share on Friday. Caesars' biggest volume day was Friday, the day after the bankruptcy emergence was announced, with volume about six times average.
Two other major Strip companies saw minor share movement through the week.
Wynn Resorts, owner and operator of Wynn Las Vegas and Encore, closed Sept. 29 at $148.92, falling 3.3 percent to $143.94. Las Vegas Sands, which owns and operates The Venetian and Palazzo, closed Sept. 29 at $64.16 and on Friday at $64.26. During the week, it peaked at $65.06 on Thursday.
Local companies rise
Two companies with primarily local holdings — Boyd Gaming and Red Rock Resorts, which operates Station Casinos properties — saw their stock prices rise during the week.
Boyd, operators of several downtown Las Vegas properties and The Orleans, Gold Coast, Cannery, Eastside Cannery and Aliante resorts, saw its stock price close at $26.05 on Sept. 29 and climb to $27.62, just off its 52-week high price, a 6 percent increase.
Red Rock Resorts, which owns and operates the off-Strip Palms as well as multiple Station and Fiesta properties, Green Valley Ranch Resort and Red Rock Resort, saw its stock prices rise from $23.16 on Sept. 29 to $23.64 on Friday, a 2 percent rise.
The Review-Journal is owned by the family of Las Vegas Sands Corp. Chairman and CEO Sheldon Adelson.
Contact Richard N. Velotta at rvelotta@reviewjournal.com or 702-477-3893. Follow @RickVelotta on Twitter.
Tuesday's closing prices
Boyd Gaming Corp, $27.50, up 9 cents, or 0.35 percent.
Caesars Entertainment, $12.35, down 30 cents, or 2.37 percent.
Las Vegas Sands, $63.36, down 27 cents, or 0.43 percent.
MGM Resorts $30.43, down 38 cents, or 1.23 percent.
Red Rock Resorts $23.71, down 21 cents, or 0.88 percent.
Wynn Resorts $142.54, down 83 cents, or 0.58 percent.