Casino industry digs into how to make money from esports
October 5, 2017 - 5:19 pm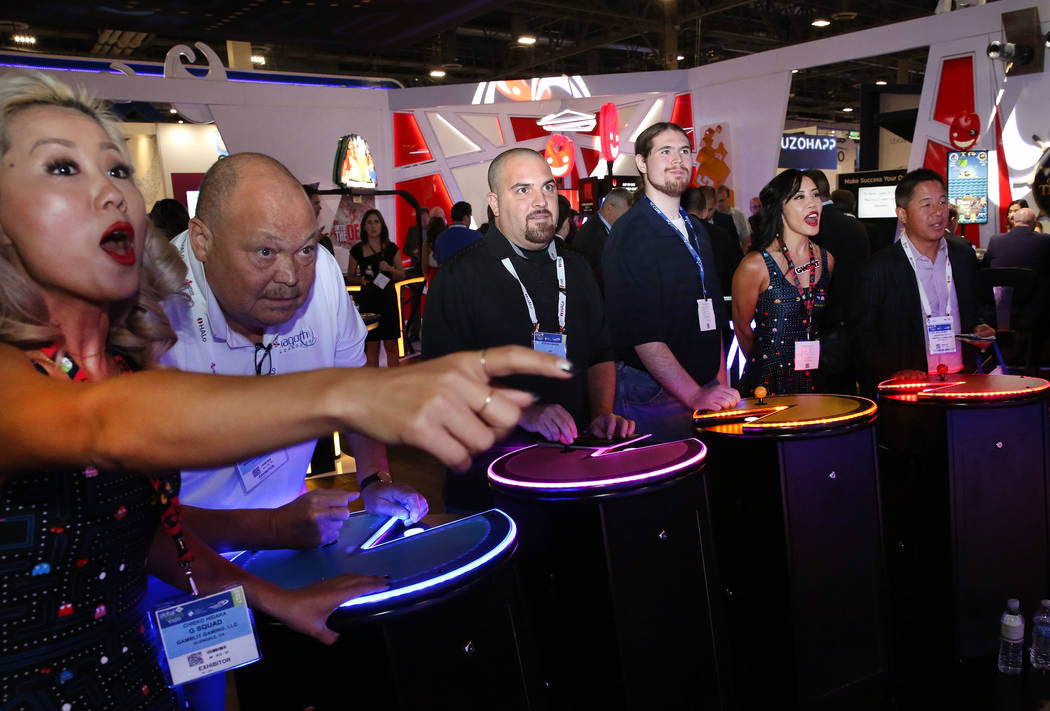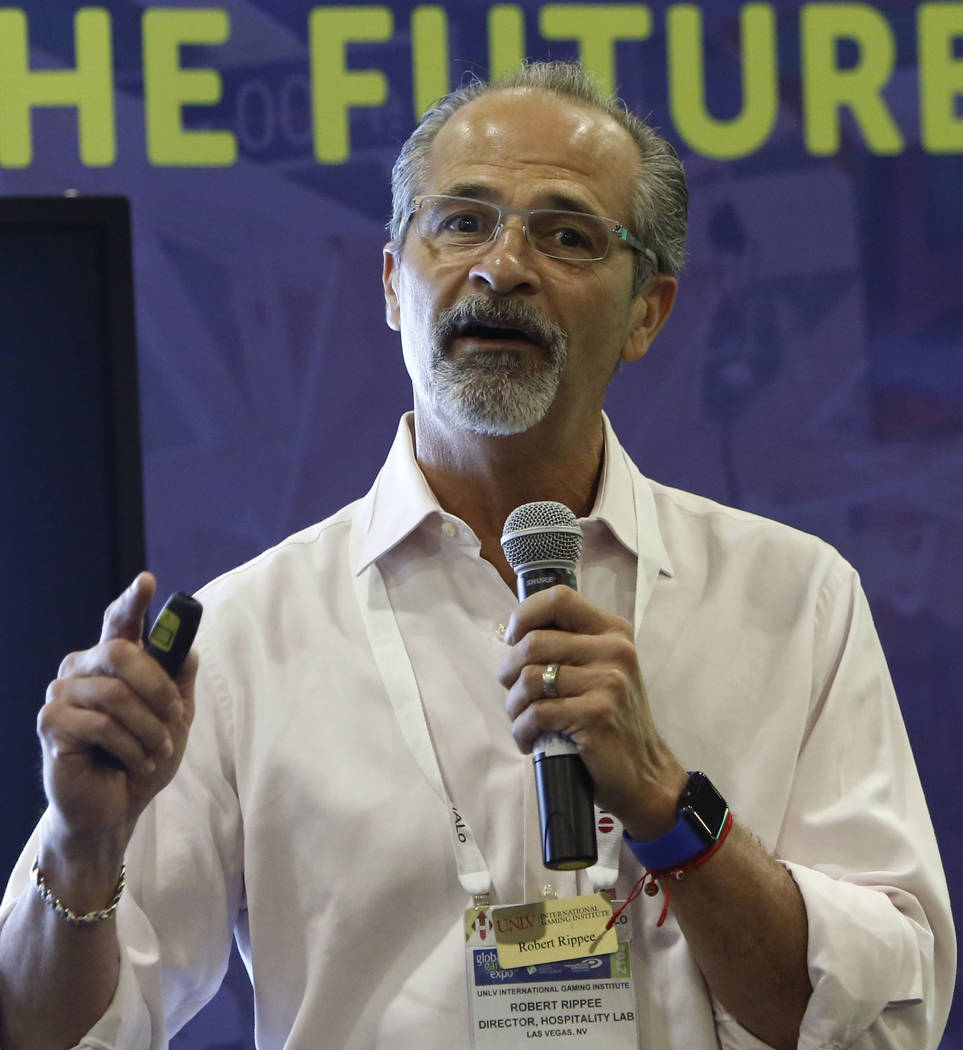 How is the casino industry supposed to make money from esports, the convergence of video gaming and gambling?
"This is the ultimate question that I get asked every single day, multiple times a day," said Robert Rippee, director of the Hospitality Lab at UNLV's International Gaming Institute.
Speaking at the Global Gaming Expo during a Thursday session, "Esports: The Five Biggest Challenges in Monetizing Esports in a Casino Resort," Rippee offered casino operators insight into the biggest obstacles they will face in answering that question, which includes themselves.
Casino operators have to be open to trying new things, he said.
The average slot player is aging out, said Blaine Graboyes, who presented on a panel Thursday called "Why Esports Matters to Casinos Now and in the Future."
Data from the Nevada Gaming Control Board and the Las Vegas Convention and Visitors Authority show average slot revenue per room per day has declined since 2008, while average food and beverage revenue per room per day has climbed.
Graboyes, CEO and co-founder of GameCo, said the average Strip property in Las Vegas has reduced its slot presence by 450 units over the past decade.
"That's created an increase in win per unit, but you're essentially just talking about the same money on fewer machines, not new customers and incremental revenue," he said. "The real key now for casino … is bringing in new kinds of games that bring in net new casino gamers."
A new customer
"It can be difficult to change a company's culture when you have an extremely successful business model," Rippee said, adding that casino operators need to understand the nuances of the millennial generation.
"We have an entire generation that, from first, second, third, fourth grade, we have been teaching them to game (via learning games) on computers," he said. "This generation has a very, very different perspective on game play and how they are rewarded psychologically and sociologically when they play games."
Older demographics prefer more simple games, like bingo or slot machines, while younger demographics prefer more complex games and like to share their in-game achievements, according to Mike Stewart, who also spoke at G2E on Thursday during a session called "The Kids are Alright."
Stewart is director of design at YWS Design & Architecture, the company behind dozens of projects including Hakkasan nightclub and Top Golf in Las Vegas.
Esports gamers are more likely to want to explore and learn about new things out of a game, according to data Stewart presented, which he said makes sense given the games and toys each generation grew up with.
"Boomers used Tinker Toys. My generation, we had wind-up Evel Knievels … and these kids grew up with Transformers" and toys with digital elements, he said.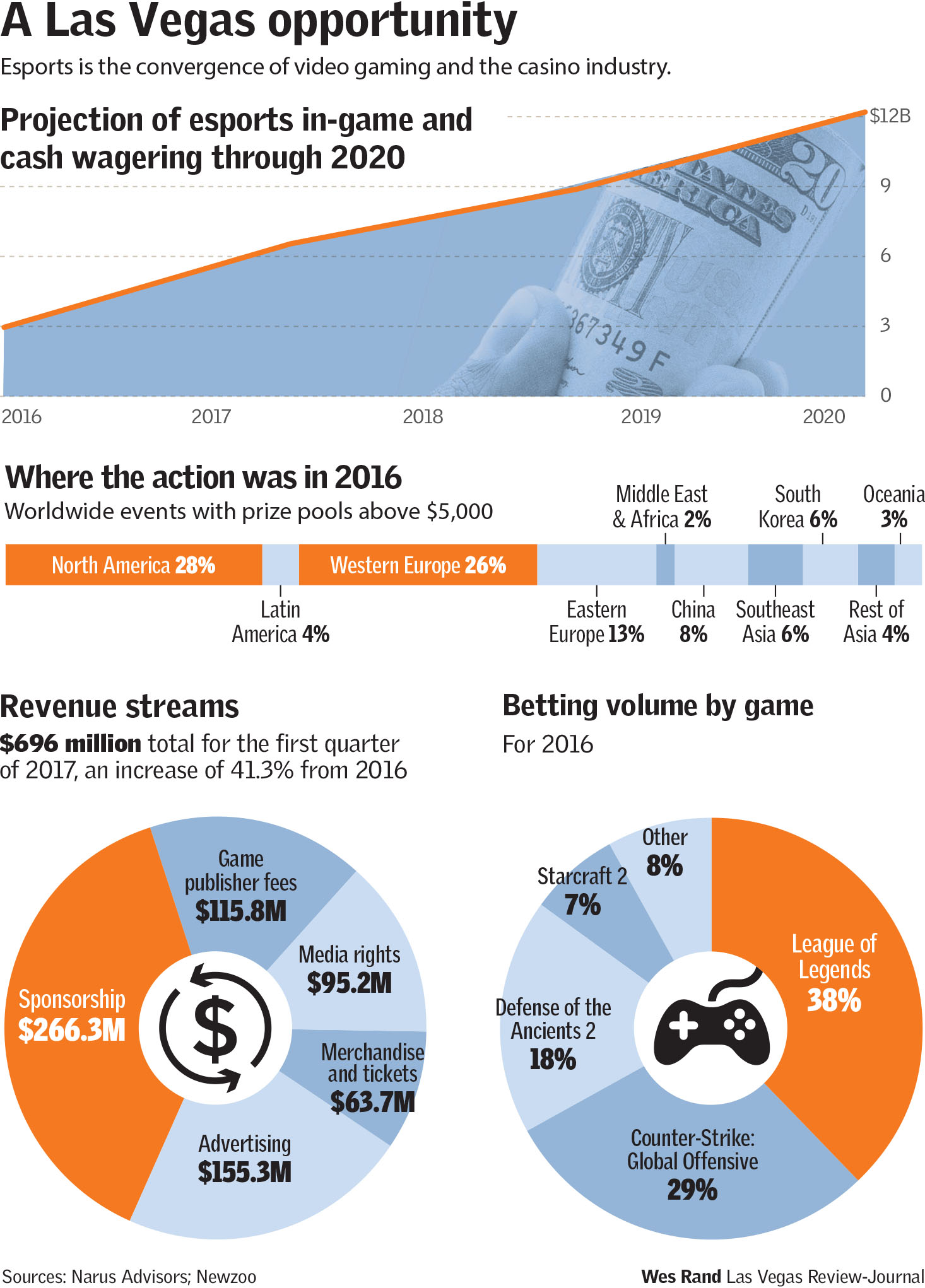 Ins and outs of esports
Rippee said another challenge for casino operators is understanding the complexities of the esports industry.
"It's not just a game, it's an ecosystem," Rippee said.
There are different types of players, fans and spectators.
Downtown Grand Chairman Seth Schorr, speaking on the panel with Graboyes, said each esport tournament that the Downtown Grand hosts has its own lounge, bar and food program designed for that tournament's audience. Different video games and genres have different audiences with different preferences, he said.
Graboyes said many casino operators think ticket sales is the way to make money off of esports events, but that is not the case.
Much of the esports revenue comes from brand media sponsorship dollars, he said.
Most importantly, all agreed the trick to monetizing esports in the casino is building an authentic relationship with those within the esports community.
"Authenticity is everything," Rippee said. Vendors need to be considered part of the community to be successful, he said.
"First and foremost, they are a community. They talk to each other, and they trust brands that participate and become part of the community. The traditional sponsorship model doesn't work very well."
Contact Nicole Raz at nraz@reviewjournal.com or 702-380-4512. Follow @JournalistNikki on Twitter.