Company new to Las Vegas wants to 'sportify poker'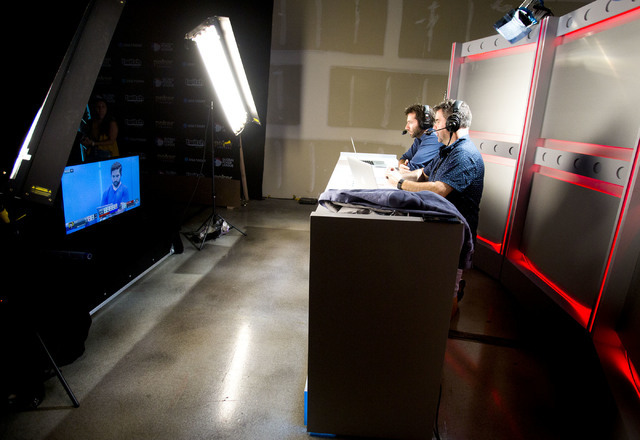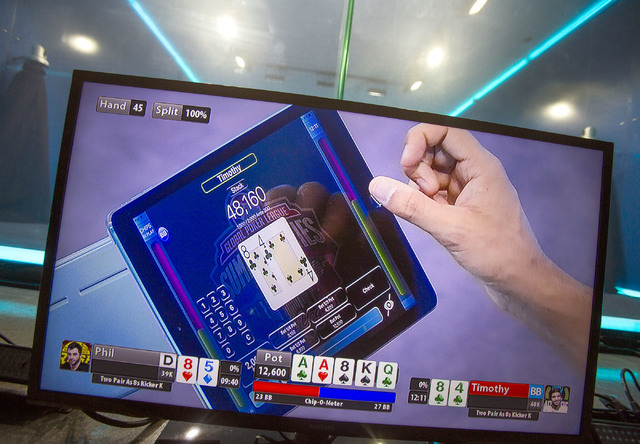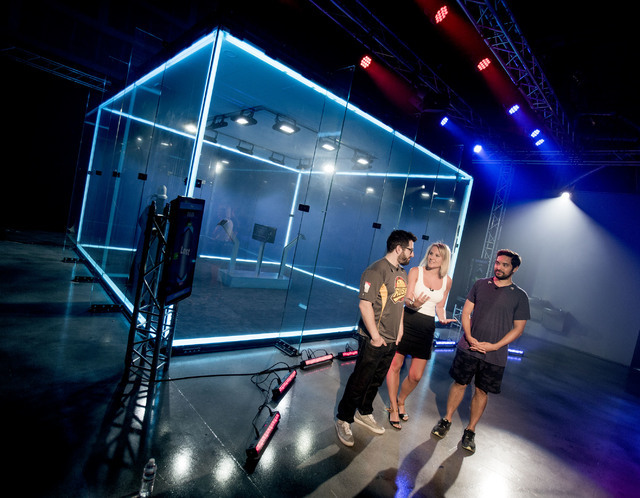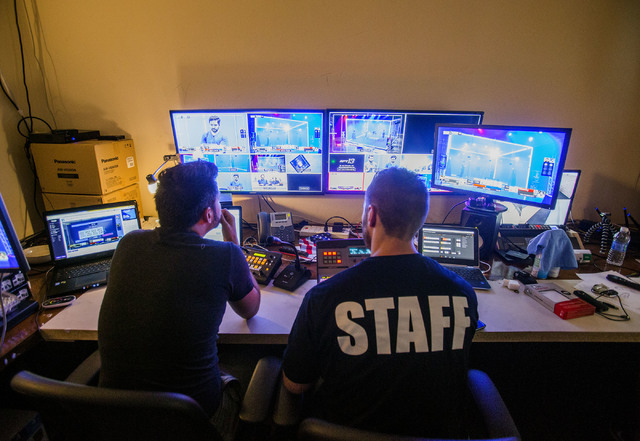 Alexandre Dreyfus is on a mission — a mission to redefine poker.
His company, Mediarex Sports and Entertainment, wants to change everything about the game, from the environment where it's played to the spectators — or as Dreyfus puts it, "sportify poker."
Dreyfus said his business' goal is not to make everyone poker players, but rather poker fans.
Earlier this month, the 38-year-old moved Mediarex from France to Las Vegas. The 4,000-square-foot headquarters is close to the Strip and at the moment employs five people, but Dreyfus said he plans to double up in staff and office size soon.
Dreyfus chose to relocate his company not only because of affordable business costs and proximity to famous poker players but also to tap into the largest poker market in the world, the United States.
"The American fans are much more engaged because the concept of a league, that's an American thing. That's not a European thing at all," Dreyfus said, adding that he followed the American sports model to appeal to the world's largest poker fan base.
Dreyfus has worked the gaming industry for 12 years. But he has seen a decline in the poker industry. He considers that the problems with poker today lie in the solitary and open nature of the game. He said that these elements make it hard establish a fan base.
A LEAGUE OF THEIR OWN
Dreyfus decided to create his own poker league, where players would be able to form teams and gain a following. The Global Poker League began with a draft made up of 72 players divided into 12 teams representing the United States, Europe, Russia and Asia.
Instead of sitting around a poker table, the GPL contestants stand up and play on a iPad in the confined space of 400-square-foot cube. It's a soundproof environment from the inside and outside. Players use microphones to communicate with each other. As if that didn't make the game more intense, all matches are timed, which means that players must make smart decisions quicker.
Sorel Mizzi, a player for the Berlin Bears, calls the Cube a completely different world.
"You get to walk around, you get to sit down, you get to go over to your opponent (and) check his pulse," said Sorel Mizzi, a player for the Berlin Bears . "You can't do that online. You can't even do it live, but you can do it in the Cube."
The Cube also gives the opportunity to fans to interact with poker in a new way. Unlike other live poker match settings, spectators are allowed to see all of the players' cards. The Cube's soundproof glass eliminates the chance of sharing information with the players and lets fans cheer loudly.
"We want (fans) to be excited about a match, to root for one of the players because you love them," Dreyfus said. "Eventually, we want have a full stage where the audience will be able to see the eyes of the players, the actions, the statistics, the things that makes you want to watch poker and feel the drama happening in the that cage."
REACHING MILLENNIALS
Since the league's opening in early April, Dreyfus said that it has been successful at reaching a millennial audience, but whether it will do well with traditional poker players is still uncertain.
UNLV Center for Gaming Research Director David Schwartz said that the poker industry made room for online poker and poker TV shows, which to him proves that the industry is willing to adapt to new styles.
"I think anything that is looking at the game from a different angle is probably going to be good," Schwartz said.
Dreyfus will continue to push for poker evolution. He hopes that companies will be able to sponsor GPL teams and put their logos on players' uniforms. He also wants to give fans more opportunities to engage with league by making a sort of crowdfunding platform where fans will be able to win money when their players win.
"People are very reluctant to change," Dreyfus said. "Either they'll embrace it, or they won't understand it, but the future poker is in the hands of the new players."
Contact Rocio Hernandez at rhernandez@reviewjournal.com or 702-383-5245. Find her on Twitter: @rociohdz19