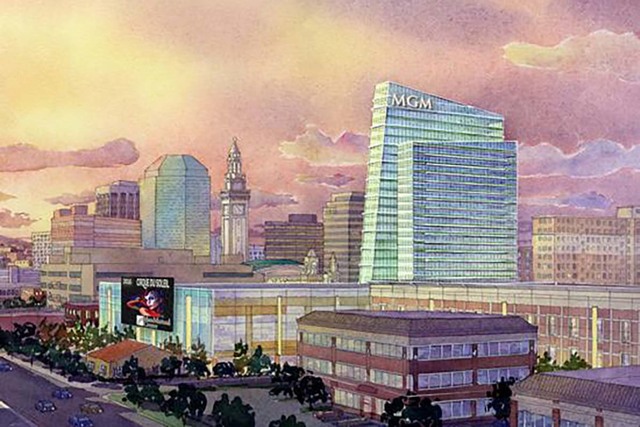 HARTFORD, Conn. — A legislative committee on Wednesday moved along two dueling bills that would expand casino gambling in the state.
Despite the vote, however, members of the General Assembly's Public Safety Committee made it clear the issue is far from settled. Several lawmakers said a broader discussion was needed about the implications of authorizing a casino on nontribal land.
"The conversation needs to continue," said Rep. Linda Orange, D-Colchester. "It's a much bigger issue than the Public Safety Committee in the General Assembly. I think it's very important for us to realize that."
One bill authorizes the Mashantucket Pequot and Mohegan tribes to build a jointly run satellite casino in East Windsor. The tribes say they need the facility to blunt competition from the MGM Resorts International casino being built in Springfield, Massachusetts, and protect jobs at Mohegan Sun and Foxwoods Resorts Casino in southeastern Connecticut.
The second bill requires the state Departments of Consumer Protection and Economic and Community Development to craft a process for requesting proposals from developers to build a commercial casino anywhere in Connecticut. That bill spells out certain financial benefits to the state, including a licensing fee of no less than $250 million.
Wednesday's committee approval of the two bills underscores the debate happening at the state Capitol about casinos. Proponents of the tribal bill contend more than 9,000 jobs and millions of dollars in state tax revenue will be lost if MGM is allowed to open a new $950 million casino over the state border in late 2018 without a competing, nearby casino in Connecticut.
"Today's vote takes us one step closer to keeping both right here in Connecticut," said Mashantucket Pequot Tribal Council Chairman Rodney Butler.
But proponents of the second bill argue the state could potentially reap more revenue and jobs if it opens up the process to other locations and developers, an argument made by MGM, which claims it's interested in building a casino in southwestern Connecticut. MGM said the second bill also negates potential for constitutional challenges if the tribal bill was passed, a concern raised by Attorney General George Jepsen.
"The committee's approval of the competitive bill reflects the realization that it offers Connecticut the best way to achieve the greatest reward with the least risk," said Uri Clinton, senior vice president and legal counsel for MGM.