Cosmopolitan of Las Vegas trims loss, grows revenue
November 8, 2014 - 9:24 am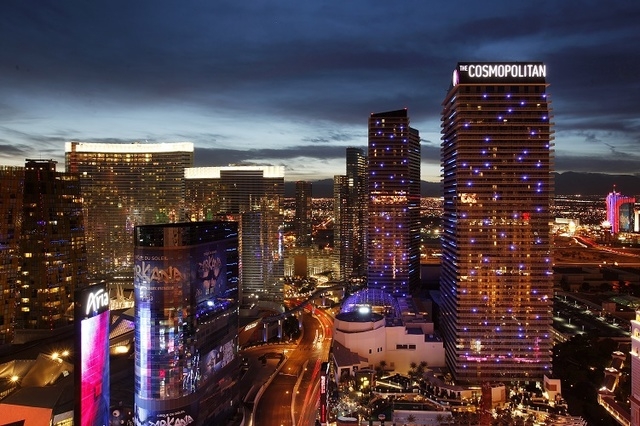 The Cosmopolitan of Las Vegas reduced its net loss and increased revenue in the third quarter, the Strip resort's operators said Friday.
The hotel-casino, which operates as Nevada Property 1, said in a filing with the Securities and Exchange Commission that it lost $15.3 million in the quarter that ended Sept. 30. In the same quarter a year ago, The Cosmopolitan lost $19.4 million.
Revenue increased 11 percent to $188.9 million.
The Cosmopolitan, which opened in December 2010, has never reported an annual operating profit.
Revenue increased in all aspects of the resort operations during the third quarter, including a 25.5 increase in casino operations. The biggest revenue jump came from entertainment and retail, which was up 38.6 percent.
Cosmopolitan officials did not conduct a conference call nor release details about the operation because the resort is being sold.
In May, Cosmopolitan owner Deutsche Bank sold the hotel-casino to a subsidiary of the Blackstone Group, a multinational private equity investment firm, for $1.73 billion in an all-cash transaction.
The transaction awaits Nevada gaming regulators' approval.
Germany's largest bank took ownership of the unfinished property in 2008 after its original developer defaulted on a loan and completed the 2,995-room hotel-casino. The Cosmopolitan cost $3.9 billion to complete.