Derek Stevens integral to downtown revival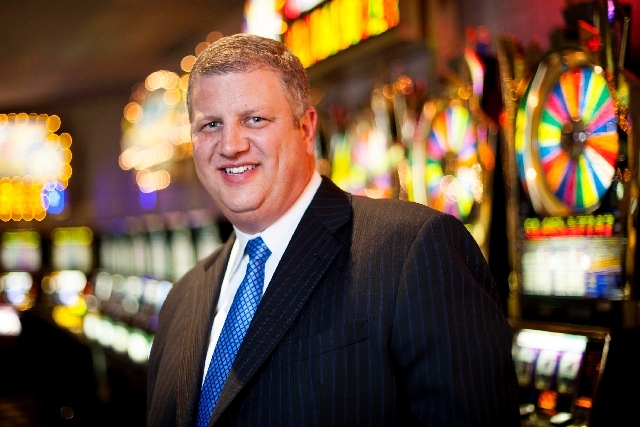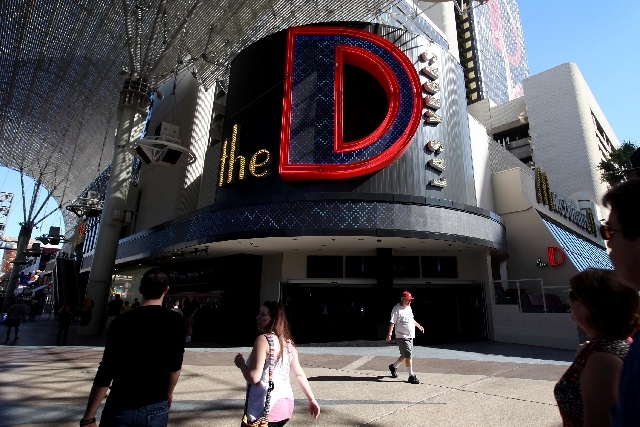 If Tony Hsieh is the savior of downtown Las Vegas, then Derek Stevens is at least the savior of Fremont Street.
Not to take anything away from Hsieh. The Zappos CEO has a vision. Through the privately funded $350 million Downtown Project, Hsieh seeks to revitalize Las Vegas' core community.
Stevens, 45, a Michigan native, had his own vision. In a matter of five years, he transformed two aging hotel — the Golden Gate and the D Las Vegas — into entertainment and gambling attractions that have renewed portions of Fremont Street and given downtown additional character.
David G. Schwartz, director of the Center for Gaming Research at the University of Nevada, Las Vegas, points out that Stevens accomplished the task without high-priced consultants or focus groups.
Stevens spent time with his customers. He asked their opinions of what they wanted in a casino. He also wanted to know what amenities turned them off.
Oftentimes, he would buy them a drink.
"Being able to tell their friends that the owner bought them a beer will make Stevens' casinos plenty of fans," Schwartz said.
In a way, Stevens is a throwback to historical downtown casinos owners, such as Benny Binion and Jack Binion, Sam Boyd and Bill Boyd, and Jackie Gaughan.
But that's just Stevens' personality.
"That's why I built The Longbar," Stevens said of the D's signature centerpiece 100-foot-long bar that has 15 flat-screen televisions tuned to sporting events, often featuring Detroit or Michigan teams.
"This is what I kind of dreamed about putting in my basement, only it wouldn't fit," Stevens said. "That's who I am. I like to talk with the customers."
When he first took over the 640-room hotel-casino known as Fitzgeralds, patrons would ask bartenders or dealers if Stevens really was the owner.
After 16 months, that question is no longer needed.
"I think we've done a good job here," he said.
FROM DIAMOND TO DOWNTOWN
Stevens' manner and attitude are what one might expect from a casino owner who made his initial financial claim in the automobile parts business in Michigan.
He often visited Las Vegas and made investments in several gaming companies. Stevens still owns a small percentage of the Riviera.
He viewed downtown, however, as opportunity.
He and his brother Greg purchased the Las Vegas 51s minor league baseball team in 2008 and sought to either rebuild Cashman Field or build a new stadium downtown.
But his interests turned to gaming. (Stevens sold the Las Vegas 51s to new ownership on May 13 for $20 million).
Also in 2008, the Stevens brothers bought a 50 percent ownership in the 106-room Golden Gate. The stake was increased to 60 percent a year later.
In 2012, the Golden Gate spent $12 million on a casino renovation and a five-story hotel tower expansion that added 14 suites and two penthouses.
Derek Stevens saw Fitzgeralds, which was in probate court following the death of owner Don Barden, as another opportunity. The Stevens brothers bought the hotel in 2011 for an undisclosed price.
After 16 months and $22 million in renovations, the renamed D is a centerpiece of downtown's revitalization.
Derek Stevens is the operator. Greg Stevens, an engineer by trade, is the behind-the-scenes guy.
"He's more comfortable in a crawl space or on the roof trying to make things work," Derek Stevens said.
The D is an entirely new resort from top to bottom, including remodeled rooms, a reconfigured two-level casino, and new restaurants, including Michigan staple American Coney Island and Andiamo Italian Steakhouse, which is operated by Detroit restaurateur Joe Vicari.
Which brings us to a point — the D Las Vegas is not a Detroit-themed hotel-casino, but it's a tribute to the Stevens' hometown.
"There was controversy about the name," Derek Stevens said. "The name doesn't produce profit. It's the success of the property that makes the name."
The rebranding of the Fitzgeralds into the D Las Vegas gave the ownership some coverage back in the Motor City. And, with up to eight airline flights a day arriving at McCarran International Airport from Detroit, Stevens hopes some those passengers might make their way downtown.
BENT ON BUILDING BUZZ
Derek Stevens wanted his casinos to be lively, play loud music and have energy. He created a buzz with the casino changes, but also added a vintage gaming machine section to the D's second floor. Most of the slot machines still accept coins. The casino bought and restored an old Sigma Derby Horse Racing machine.
The idea, Derek Stevens said, was to give loyal Fitzgeralds' customers a reason to frequent the D, even after the property began skewing toward a younger audience.
That's why on a Monday afternoon in May, the D's casino was hopping.
Schwartz, who is impressed by Stevens operating style, said changes at the D Las Vegas are helping to lift the market. In March, gaming revenues downtown grew 5.3 percent following a 2.5 percent increase in 2012.
"At both the Golden Gate and the D, he's made changes, like the outdoor bars and dancing dealers, that have pumped up the energy level and made the places stand out," Schwartz said. "Along with the changes at the Plaza and Golden Nugget and the back-to-basics approach of the El Cortez, they've given downtown a real identity outside of 'less expensive than the Strip.' "
Derek Stevens said after what seemed like 16 months of continuous construction, the D Las Vegas is fully operational. The opening of the Andiamo Italian Steakhouse gave the D a high-end dining spot that was lacking. The Scintas are debuting this week in the property's remodeled theater.
There is more Stevens would like to add to the D, but he wants to catch his breath.
"We now just want to operate the property and go from there," said Stevens, who also spends half of his time at Golden Gate.
Stevens is close with other downtown casino operators, partly because of the joint ownership of the Fremont Street Experience, but also because they are committed to bringing more visitors downtown.
He is also close with Hsieh.
Stevens and Hsieh found themselves dining in the same downtown Las Vegas restaurant recently.
"We talk all the time," Stevens said. "He's going to bring more business downtown."
Contact reporter Howard Stutz at hstutz@reviewjournal.com or 702-477-3871. Follow @howardstutz on Twitter.