Ditch the 'It's not gonna happen here,' expert says on shootings
September 30, 2016 - 2:59 am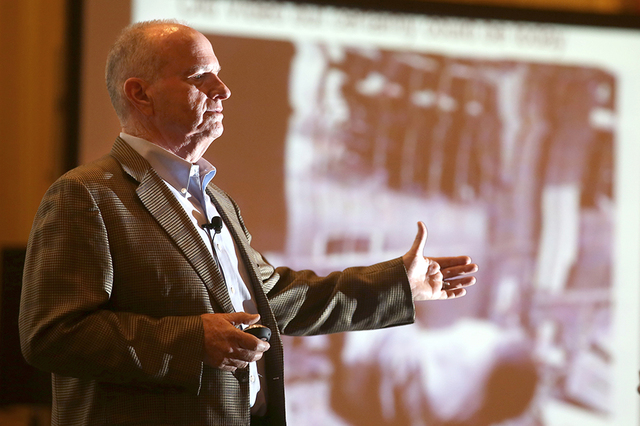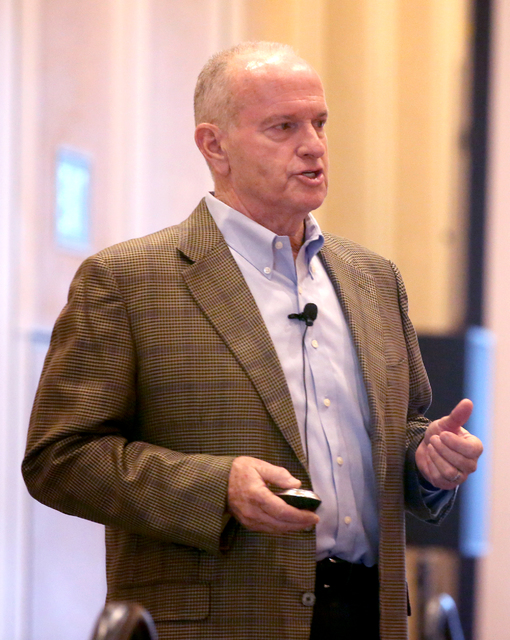 When it comes to shootings, casino operators need to ditch the "It's not gonna happen here" mentality, a security expert told his audience Thursday.
As such shootings have become more a part of the public consciousness, casinos are stepping up prevention efforts. At the Global Gaming Expo at the Sands Expo and Convention Center on Thursday, a number of experts joined for a full-day active-shooter workshop.
Alan W. Zajic of AWZ consulting said that there had been sessions in the past but that this was the first all-day workshop on the issue. Zajic added that G2E plans to continue the full-day workshop next year.
The majority of the approximately 100 registered attendees were from tribal casinos or riverboat operations, according to Zajic.
Tommy Burns of Burns and Associates, a Henderson-based security-consulting business, said hardening security at casinos can be a balancing act.
While policies such as intensive bag checks, patdowns and wand checks are strong security measures, they can also be intrusive to guests.
Burns recommended that casinos more thoroughly oversee people entering and train employees to relay information about suspicious activity.
Burns also suggested making training on what to do in an active-shooter situation part of regular employee onboarding, the same as sexual harassment or theft training.
According to Burns, the biggest reason such training doesn't take place usually has to do with management.
Burns said that management sometimes "thinks it's too weird to train employees in that."
Experts also debated the best way to alert the public of a shooting. Some speakers cautioned against pulling the fire alarm in an active-shooter situation, arguing that it doesn't adequately prepare customers for the threat.
"I think we need to explore better ways to communicate what we're actually dealing with so that people can evacuate in a way more consistent with fleeing a gunman," said George Jenkot, vice president of security and surveillance at FireKeepers Casino Hotel in Battle Creek, Michigan.
Zajic recommended training all employees to learn a code word that could be used over the intercom. Mass texting alerts to employees could also be effective, he said.
Among the attendees was Larry Mzhickteno, gaming commissioner for the Prairie Band Potawatomi Tribal Gaming Commission in Mayetta, Kansas. Mzhickteno said the issue had come up more often recently.
"We want to be a little proactive and try to come up with a program for how we're going to address it if it does happen at our property," Mzhickteno said.
Another attendee, Shirley English, commissioner for the Nottawaseppi Huron Band of the Potawatomi in Battle Creek, Michigan, said the issue appeared to be worsening.
"If it should happen to our casino, God forbid, we need to know what to do," English said.
Contact Alexander S. Corey at acorey@reviewjournal.com or 702-383-0270. Find @acoreynews on Twitter.