Dotty's slot casino chain settles discrimination suit for $3.5M
Updated June 6, 2018 - 4:26 pm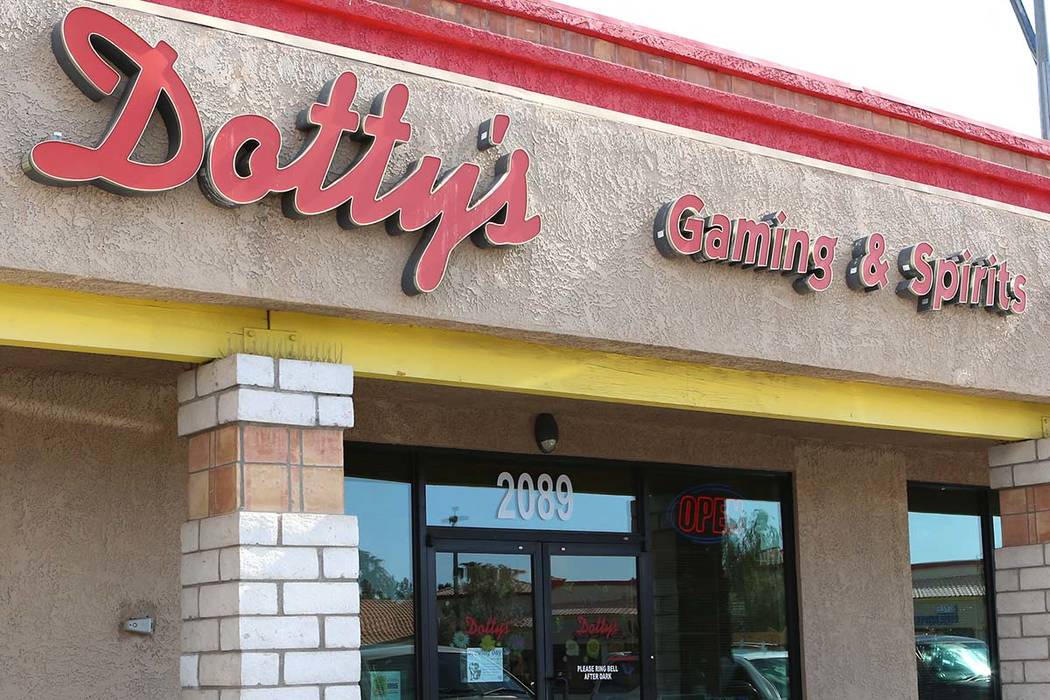 RENO — The company that operates the Dotty's casino chain in Nevada and Montana has agreed to pay $3.5 million to settle a disability discrimination suit, lawyers for the U.S. Equal Employment Opportunity Commission announced Wednesday.
The EEOC filed the lawsuit earlier this year accusing the Las Vegas-based Nevada Restaurant Services Inc. of violating the Americans with Disabilities Act.
Commission lawyers said the slot machine operator illegally fired or forced employees to quit because they were considered disabled, had a record of disability or were associated with someone with a disability.
In addition to the monetary relief that includes back pay for wrongly terminated workers, the company agreed to conduct new ADA training and submit regular reports to the government verifying compliance with the settlement over the next 3.5 years.
Wendy Martin, local director of the EEOC's Las Vegas office, said the suit was filed as part of the commission's continuing "quest to identify and eradicate systemic disability discrimination."
Nevada Restaurant Services President Paula Graziano signed the consent agreement and U.S. District Judge James C. Mahan approved it in Las Vegas on Tuesday.
Jackson Lewis, a lawyer for the company, said Wednesday it does not condone or tolerate discrimination of any kind.
"Through this resolution with the EEOC, Nevada Restaurant Services is free to continue its deeply held commitment through investment in its employees and the communities in which it operates rather than focus on costly litigation," he said in a statement emailed to The Associated Press.
The suit said the company that operates more than 30 small casinos and slot machine taverns in Nevada and Montana had a blanket policy denying reasonable accommodations to disabled individuals since at least 2012.
The illegal companywide practice required employees with disabilities or medical conditions to be 100 percent healed before returning to work, the EEOC.
"Systemic disability discrimination is still all too prevalent," Anna Park said, regional attorney for the EEOC's Los Angeles district office. "Besides regularly examining established practices and ensuring that staff is adequately trained, employers must also ensure their decision makers follow through on that training by holding them accountable to complying with the ADA."
The EEOC has set up a hotline for potential victims to find out more information at 1-877-461-7818.