Double in a decade: Station Casinos eyes growth after licenses approved
Updated September 22, 2023 - 7:15 pm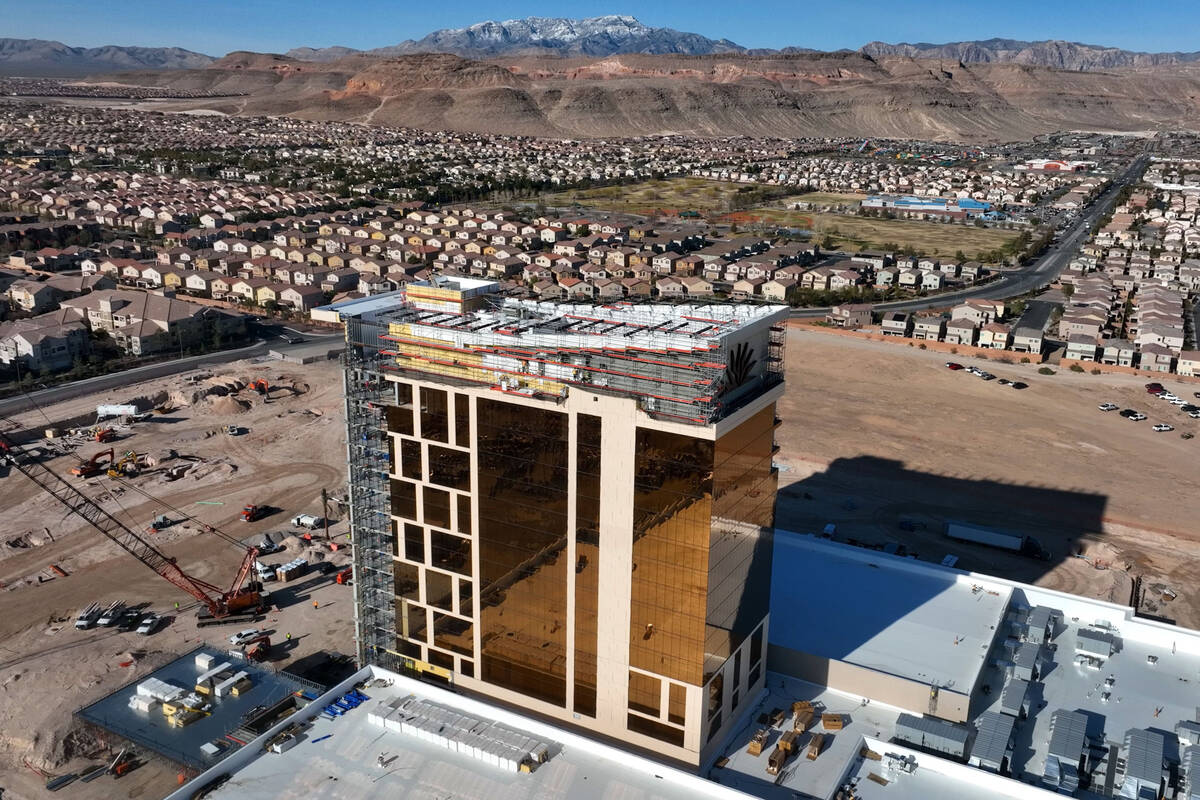 The opening of Station Casinos' Durango property in November will be just the start of a major expansion for parent company Red Rock Resorts.
The Nevada Gaming Commission on Thursday unanimously approved a series of licenses for the Las Vegas-based locals company, including initial approvals of officers and executives for the company's new Durango property in southwest Las Vegas.
During the company's presentation, Red Rock President Scott Kreeger, one of the executives who won approval, told commissioners the company hopes to double its Nevada footprint in the next decade.
"As we look at Las Vegas, we're very confident," Kreeger said. "There's no one more bullish on Las Vegas growth than we are. We intend in the future as a company to continue to invest in Nevada and its citizens. We plan to grow the company over the next 10 years. We have seven development sites inclusive of Durango that we are on a course to double the size of the company over the next 10 years."
Kreeger and David Horn, a longtime Station employee who was named general manager of Durango in December, said about half of the 1,450 Durango employees have been hired from a pool of 25,000 applicants. More than 30 percent of Station employees companywide have tenures in excess of 10 years, they said.
Employment was a point of contention as the commission took 30 minutes of public comment testimony prior to the start of the meeting from people who said they have worked for the company.
About half of those giving testimony identified themselves as members of the Culinary Union concerned about not being recalled after being laid off when Texas Station and Fiesta Rancho in North Las Vegas and Fiesta Henderson were closed and demolished. The other half were employees who praised the company for giving them opportunities to advance their careers.
Kreeger said the company's projected growth bodes well for more jobs.
"It means more jobs, more tax revenue for the state and local authorities," Kreeger said. "We believe that investing in Nevada, investing in our team members and investing in the community is the secret of success for the company."
But two commissioners said they weren't happy with the continual complaints from union members. Culinary officials have spoken to regulators on both the Gaming Commission and Nevada Gaming Control Board at every meeting since May.
"With respect to the labor disputes, it's not my intent to get in the middle of them and we've said that previously, but they do concern me," said Commissioner Rosa Solis-Rainey. "I've seen both sides of Station. These allegations were kind of a side that haven't been defined or found so I'm not holding that against anybody. But Station has been such a good community partner and a good corporate citizen. They've done a tremendous amount of good in the community so to see these kinds of disputes are just a little bit troubling to me and hopefully you can work them out."
Solis-Rainey said the dispute between Culinary and the company has to be resolved by the National Labor Relations Board, "but we hear the allegations and they do concern us."
Chairwoman Jennifer Togliatti said the dispute continues because it's in court.
"There is active litigation going on before the NLRB and it's very protracted and very complicated and very prolonged," she said. "So the idea that there's not a conversation in the hallway outside these proceedings and any other proceedings in this room is not really a surprise when you have active litigation going on in a very heated context."
Contact Richard N. Velotta at rvelotta@reviewjournal.com or 702-477-3893. Follow @RickVelotta on X.