Downtown Grand CEO out after less than a year on the job
February 3, 2016 - 8:48 pm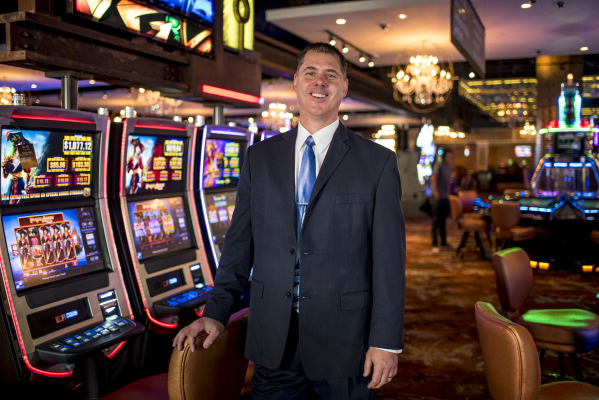 The chief executive of the Downtown Grand is out less than a year after taking over operations of the resort.
Buried within a statement that attempted to highlight the property's "strong operating performance in 2015" was news that CEO Jim Simms was no longer with the casino.
According to the statement, Simms "completed his one-year plan ahead of schedule, and is now leaving Fifth Street Gaming and Downtown Grand."
No additional comment was provided, and a replacement was not named.
Simms, who joined the resort after spending much of his 20-year career in regional gaming markets, took over the day-to-day operations of the casino in June. In a September interview, Simms said his initial effort was to focus the property on boosting its gaming business.
In the statement, Fifth Street Gaming Chairman Seth Schorr said Simms' goal "was to advance the full casino resort experience, while capitalizing on the recognized success of the hotel and dining offerings."
Schorr based Downtown Grand's operating performance on posting an average 90 percent room occupancy in 2015 while boosting the casino operations.
The 2-year-old Downtown Grand is at Third Street and Ogden Avenue, a less-than two minute walk from Fremont Street.
Contact reporter Howard Stutz at hstutz@reviewjournal.com or 702-477-3871. Find @howardstutz on Twitter.