E-sports on track to become $1B industry
January 6, 2017 - 1:02 am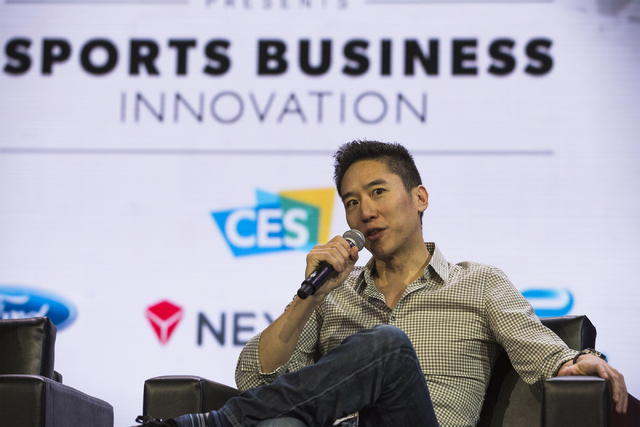 Less than two decades ago, e-sports consisted of a few dozen elite gamers gathering in warehouses to compete for modest-at-best prizes.
There were no televised events. No live-streaming or uploading the tournaments to YouTube. And of the fanfare, there was little.
But today, e-sports has climbed out of basements and warehouses and onto major cable networks such as ESPN and TBS and is on the verge of becoming a $1 billion industry.
The biggest reason for that sudden boom has come down to accessibility, said Nick Allen, director of e-sports operations at Twitch, the biggest video game and e-sports streaming provider, during an panel discussion Thursday at CES in Las Vegas.
Before the boom, finding e-sports events was a chore for fans. Only a handful of websites tracked and broadcast events, making following the sport a difficult task.
Streaming apps such as Twitch, YouTube and Azubu live-stream dozens of professional tournaments, and even let fans watch and interact with their favorite gamers during solo-live-streams on days without tournaments. The integration of those apps into Smart TVs, streaming devices such as Roku and Apple TV, and even cellphones made finding your favorite Esport match a simpler, more user-friendly process, Allen said.
And as more e-sports tournaments end up on television broadcasts like TBS' ELeague — which broadcasts live matches of the first-person-shooter game "Counter Strike: Global Offensive" — that accessibility and reach will continue to grow.
Dennis Fong was one of the original e-sports "cyberathletes" during the mid-1990s, playing games such as Quake and Doom in cash tournaments, and he has seen the growth of the industry from its infancy to current state.
"To me, e-sports is more than just a competition," Fong said.
"Games are designed to have these epic moments," he said. And e-sports broadcasts and streams has given gamers the opportunity to capture and share those epic moments with the world, much like what what Instagram or Snapchat has done for photographs, Fong said.
But while the idea of sitting on a couch on a Friday night to watch others play video games on TV is still a foreign concept to some, the sheer number of viewers the biggest events receive, which can get into the tens of millions, demonstrates the desire that exists for the industry.
So for an industry that has blossomed in such a short time frame, the question is, "What's next?"
Some games, like "League of Legends," continue to grow at a rapid pace by using fewer tournaments and large cash purses, which has allowed the industry to grow as a whole, Fong said.
By 2018, e-sports revenues are expected to eclipse the $1 billion mark.
Some, like Allen, are worried that the influx of brands and myriad of tournaments in recent years is causing an over-saturation for fans. With so many tournaments, fans are having trouble tracking the importance of matches, causing some games such as "Dota 2" and "Counter-Strike: Global Offensive" to lose viewers overall recently, Allen added.
And as the industry grows, e-sports is starting to look more like traditional sporting leagues.
Like NFL and other sports, you can legally bet on e-sports tournaments in Las Vegas.
Player compensation have also jumped, with most of the top players easily pulling in six-figure salaries.
And as those salaries rise, talks are turning to player unionization and the potential need for larger regulatory bodies seen in the NBA, NHL and NFL.
Allen said he would love to see the players unionize so as to ensure they get paid properly and are treated fairly. But as for the regulatory entity, Allen said the chances are slim.
While he thinks it would be highly beneficial to industry, there are too many games, with too many brands looking to control things, for there to be enough trust in a single regulatory body.
Contact Colton Lochhead at clochhead@reviewjournal.com or 702-383-4638. Follow him on Twitter: @ColtonLochhead
RELATED
Esports amenities attract customers to the Downtown Grand
League of Legends esports tournament invading Mandalay Bay this weekend
Neonopolis in downtown Las Vegas to be home to esports arena
Young team pulls off upset at eSports tournament in downtown Las Vegas — PHOTOS
Video gamer, eSports pioneer says casinos need to do more for customers