Eldorado, Caesars deal gets OK from Indiana Horse Racing Commission
Updated July 13, 2020 - 3:58 pm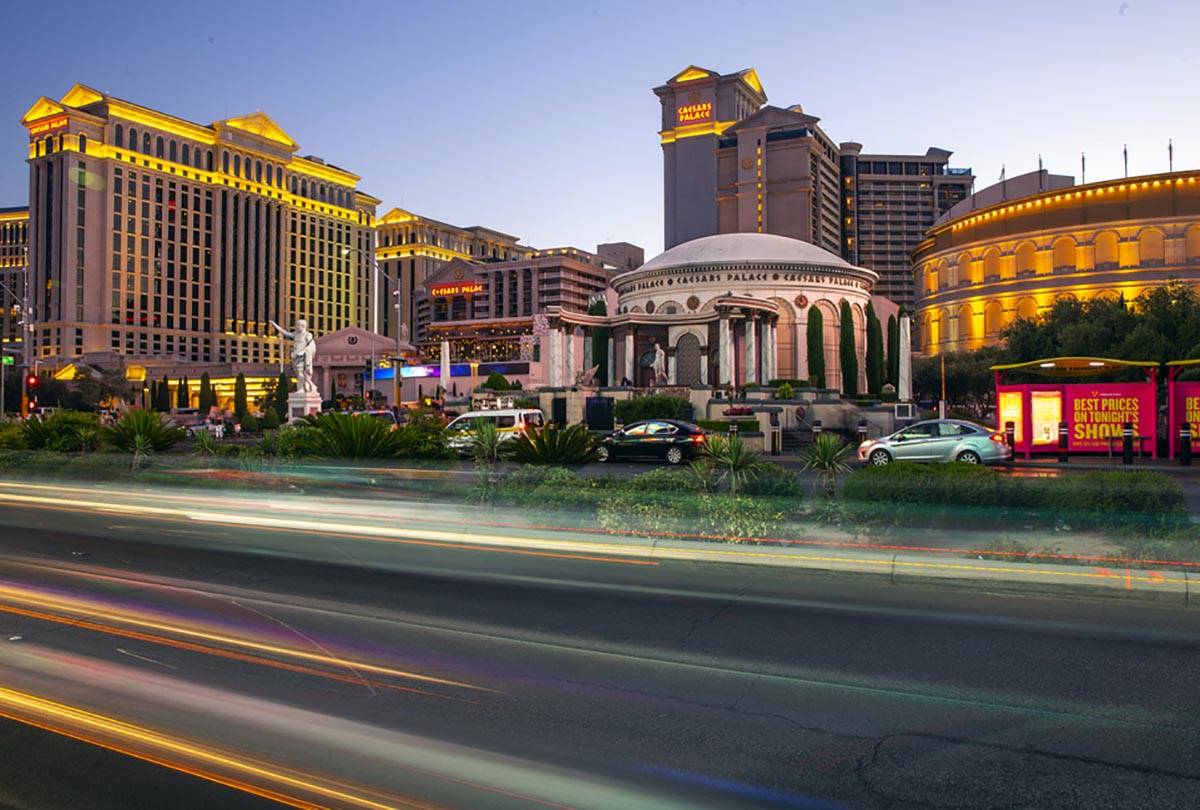 The only thing that stands in the way of final approval of Eldorado Resorts Inc.'s $17.3 billion acquisition of Caesars Entertainment Corp. is the New Jersey Casino Control Commission.
That regulator's consideration, to be heard Wednesday, is last on the checklist after the Indiana Horse Racing Commission on Monday unanimously signed off on the deal following more than two hours of testimony and deliberation.
Over several months, Eldorado has received permission to close on the deal with regulators in several states. Most recently, the company received approval from the Federal Trade Commission, the Nevada Gaming Commission and, in the past three days, two commissions in Indiana.
Representatives of Eldorado convinced commissioners that they would be able to preserve the high standards of Indiana's horse-racing industry by agreeing to 22 recommendations suggested by the commission staff and a few more that ran parallel to the requirements made by the Indiana Gaming Commission on Friday.
An easy approval didn't seem likely after a consultant's report was critical of Eldorado's management of tracks in other states, Indiana horsemen voiced concerns about the company's ability to provide high standards of racing facilities and the commission's executive director, Deena Pitman, said she felt Eldorado "is not truly interested in becoming a true horse-racing partner."
But a number of promises from Eldorado resulted in a change of heart.
The company hired well-respected Joe Morris as its senior vice president of racing. It promised a long-term financial commitment to the state's horsemen's associations — a 12 percent cut of gross racing receipts through the 2033 season. It also promised to establish a capital escrow account of between $20 million and $25 million to be spent over 10 years on track improvements.
Eldorado also agreed to 22 recommendations, many of them other financial commitments.
Commissioners said they appreciated that Eldorado met the critical consultant's report head on and wanted to appear in person at Monday's meeting, which occurred at Indiana Grand Racing and Casino in Shelbyville, one of the two Indiana racinos Eldorado will get from Caesars if the deal is approved.
"We know you're going to hold our feet to the fire," Eldorado CEO Tom Reeg told commissioners.
But he also committed the company to trying to develop more high-handle race days and to find new ways to generate revenue for the horsemen and the state.
Commissioners had one more ask — that Eldorado promise not to reduce staffing at the tracks for at least three years, a commitment similar to one made to the Indiana Gaming Commission on casino personnel on Friday.
After all the promises were documented, commissioners voted 4-0 to approve the transaction.
Once the New Jersey approval is received, Eldorado would go about divesting three Indiana properties to allay fears that the company would have too large a market share. Company officials have indicated they intend to sell off Horseshoe Casino Hammond, Horseshoe Southern Indiana Casino and the Tropicana Evansville now that they'll be able to keep Indiana Grand and Harrah's Hoosier Park in Anderson, both racinos.
Assuming the New Jersey approval occurs, Eldorado officials say they expect the deal to close next week.
Contact Richard N. Velotta at rvelotta@reviewjournal.com or 702-477-3893. Follow @RickVelotta on Twitter.