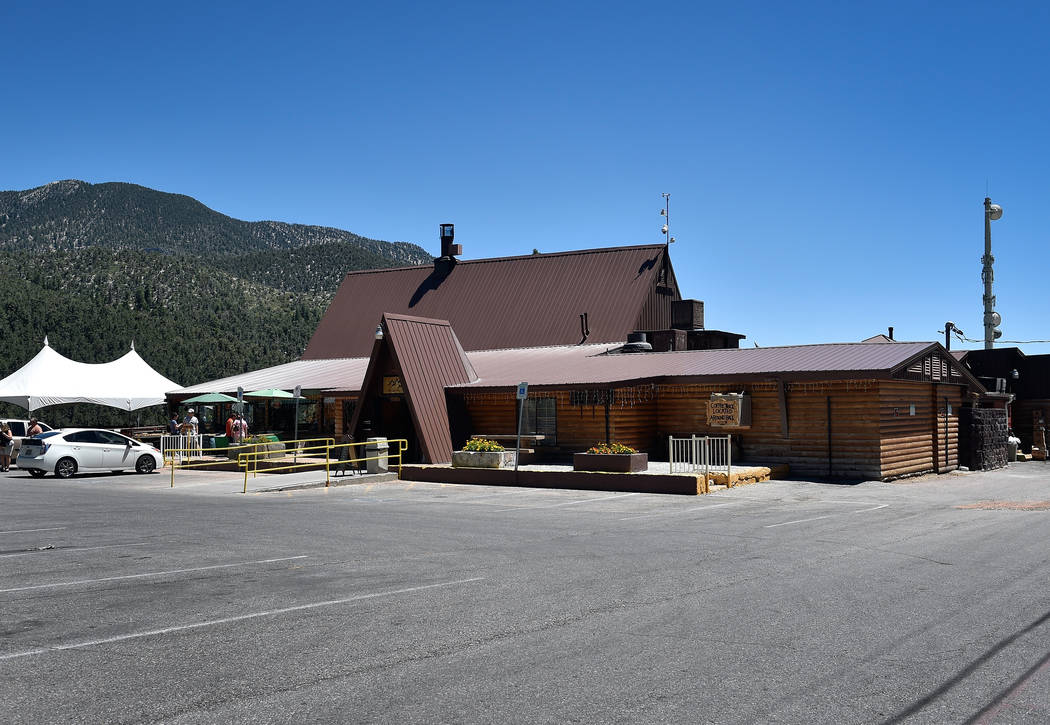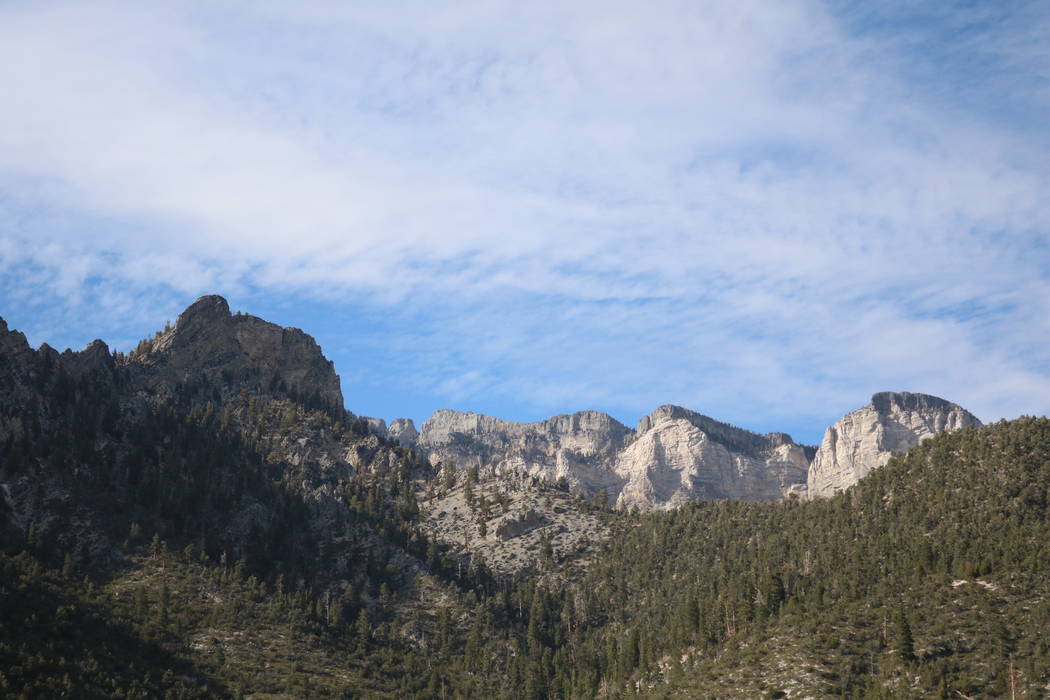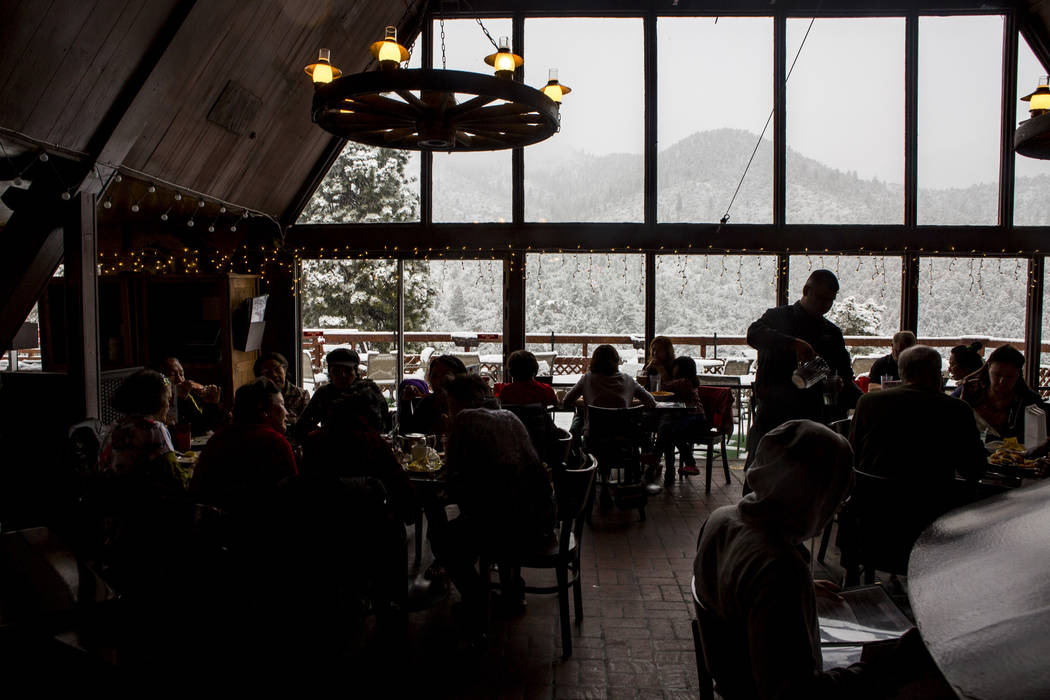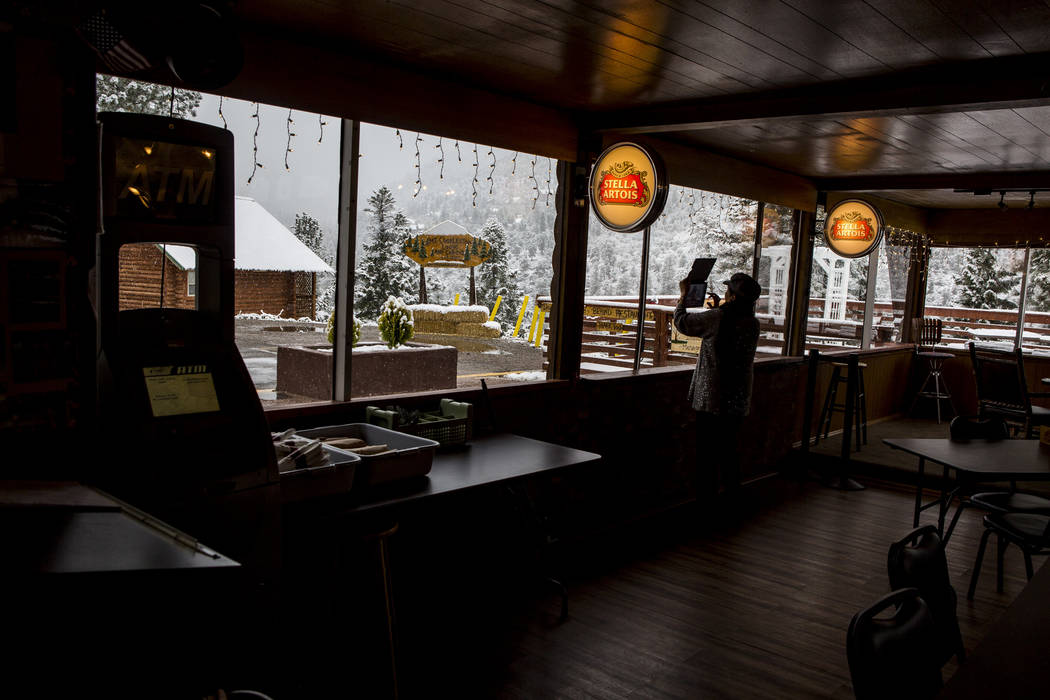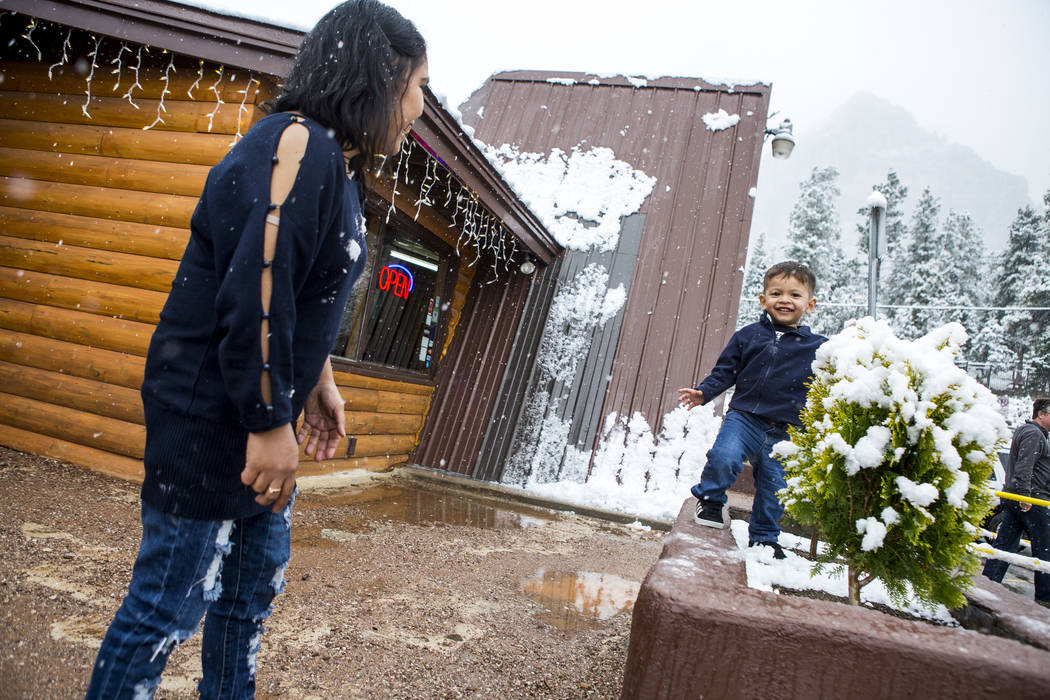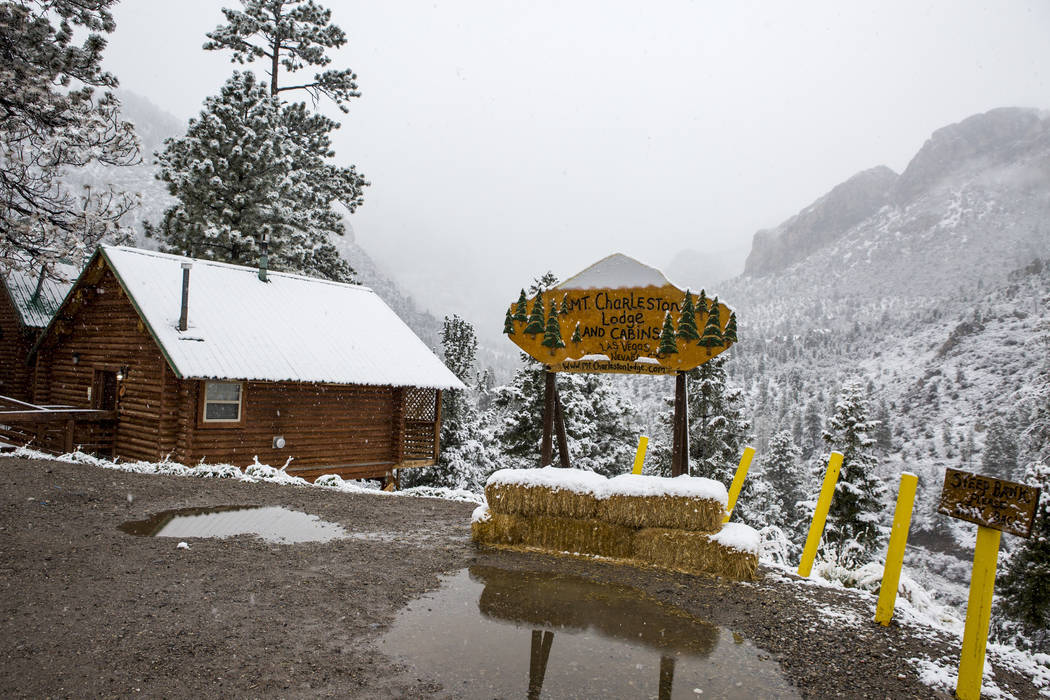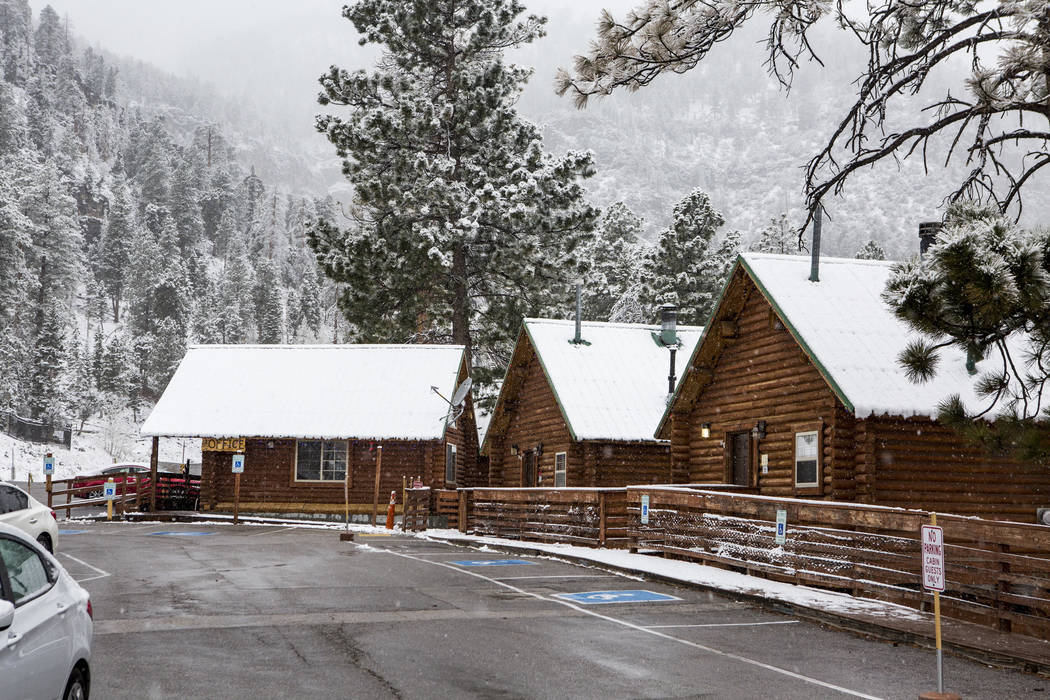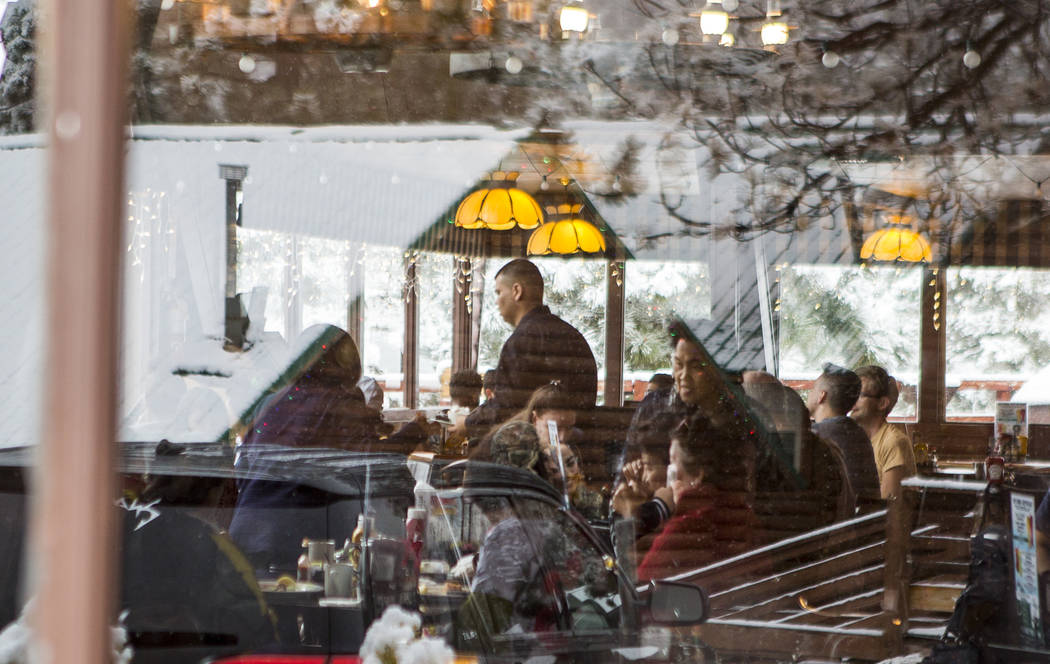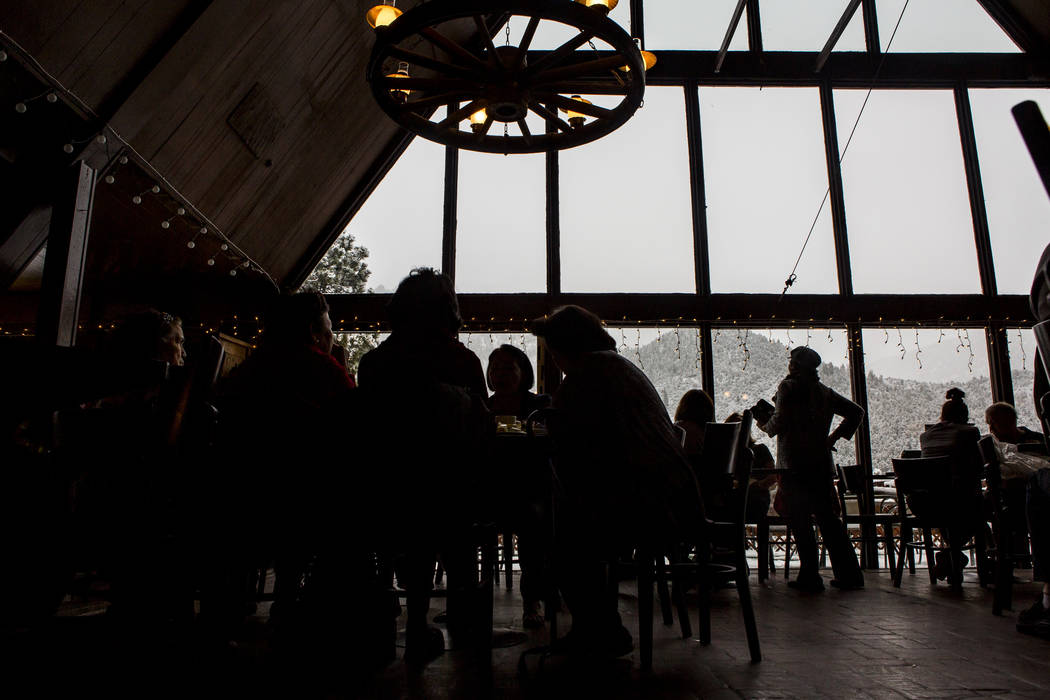 The new owners of the Mount Charleston Lodge have been dreaming about their new property for years.
The lodge, situated at the top of Kyle Canyon, was purchased by family-owned Ellis Island Casino and Brewery in early April. County assessor documents show it sold for a little more than $2.1 million.
Christina Ellis, director of marketing for Ellis Island and part of the Ellis family, said the property has a gaming license, which the company plans to maintain and "figure out where to stage games moving forward."
Ellis said only minor renovations are planned right now.
The company had been interested in purchasing the lodge for a while.
"One of my fondest memories of being a little kid … was this one Christmas Eve or Christmas where we all went out to the lodge. And we did the sleigh rides up there," Ellis said. "It's just something that we always held so closely in our hearts, was going to Mount Charleston and specifically the Mount Charleston Lodge."
The lodge includes a bar, a lounge and an event cabin. Adjacent cabins near the property are owned and operated by a separate company.
"The great thing about the lodge is that locals love it and a lot of tourists love it," Ellis said. "And the bones of the property and the actual landscape surrounding the property could not be more beautiful."
Small changes
The first changes will be gutting and renovating the bathrooms, buying new patio furniture and replacing the draft beer system, Ellis said.
The lodge will remain open for business during those renovations, she said. Ellis Island retained the approximately 35 employees who work there.
Ellis Island has been brewing its own beer since 1998, and Ellis said there are plans to have plenty of its own beer on tap at the lodge.
The company overhauled its 20-year-old brewing system in January, but that doesn't mean there are any plans to brew up at the lodge, she said.
"I can't tell you what we'll think in a couple years," Ellis said. "It always changes."
Meeting the neighbors
Mount Charleston Town Advisory Board Chairman Dennis Lovell said he only found out about the lodge's sale after talking to an employee last week.
"We've always had a good relationship with the lodge, especially with the last set of owners," Lovell said. He has been on the board for four years but has lived on the mountain for the last three decades.
"They did some things that were great for the mountain," Lovell said, like removing gaming and closing at 10 p.m.
"It made it more of a family restaurant, a family destination for the people in town, and of course there's a large group of locals that like to go have dinner. Almost like a local 'Cheers.' "
Ellis said there are no plans to change the hours, and she hopes to continue the lodge's community involvement. The restaurant regularly hosts events like benefit dinners for the local volunteer fire department and police department.
Lovell recalled a large "Welcome Home" dinner the lodge hosted, free of charge, for residents displaced by the 28,000-acre Carpenter 1 Fire in 2013 and emergency responders.
"It's a nice community atmosphere," Lovell said. "Hopefully Ellis Island will continue that, in the spirit of what we have here, not make it something from town. There's enough town down there."
Contact Madelyn Reese at mreese@reviewjournal.com or 702-383-0497. Follow @MadelynGReese on Twitter.